Lately, I've been trying to stick to a more pescatarian diet for health and environmental reasons. And while I don't necessarily gravitate toward "fake meat," certain products do pique my curiosity. One such product is the Starbucks Impossible Sausage Sandwich.
My first encounter with Impossible Foods didn't go so well. The Impossible Burger I had in Highway Inn Impossible Loco Moco was not so good. I guess because of the format, you could definitely taste a difference. What's more, the restaurant overcooked the patty, making it mealy. So, it was with great hesitation that I gave their stuff another shot.
Starbucks Impossible Sausage Sandwich
Recently, we had a little staycation in Waikiki – a trip report is on its way. But, on our final morning, we decided to get breakfast from Starbucks. It's been a while since I've been to one, so I had no idea that they started offering an Impossible Foods sandwich. When I found out, though, I figured the format would work better and decided to give it a shot.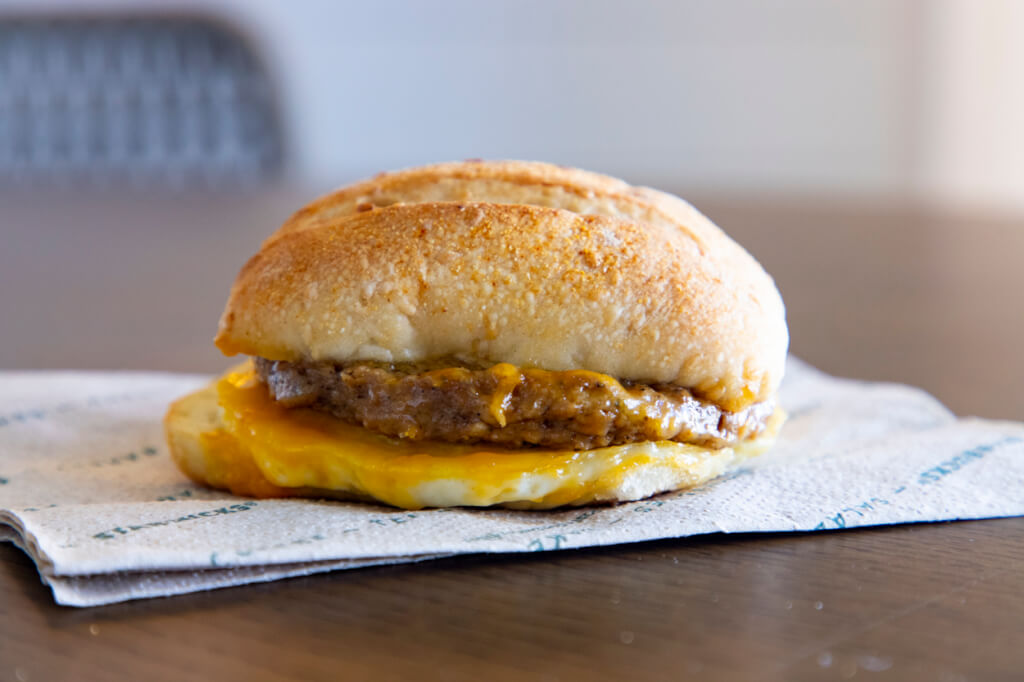 Going in, I figured the Impossible Sausage patty's seasoning would help mitigate any flavor differences, and I was right. The patty tastes like any other breakfast sausage or sausage patty you've tasted. What's more, the texture is spot on – far better than my Impossible Burger encounter. Plus, with the egg, cheese, and sesame chiabatta makes it even harder to tell the difference.
Final Thoughts
I know that Impossible Foods products aren't exactly good for you. In fact, they're often just as unhealthy as the animal products their simulating. The major nutritional difference is that their products don't have any cholesterol. That said, it does continue to be the more earth-friendly option that I'll likely continue to enjoy on occassion. And I'll continue to enjoy meat products on occassion too – especially locally raised and processed ones.
That said, the Starbucks Impossible Sausage Sandwich is a solid option. No, it won't have me actively seeking out Impossible products. But, I'm glad I tried it. It gives me more options.