I love yakitori, but finding good yakitori restaurants can be difficult.  Thankfully, friends of ours introduced Mrs. Island Miler and I, to Torikyu.
I love sushi, izakayas, and noodles as much as anyone else, but there's more to Japanese food than that.  Take, for example, yakitori, which is grilled chicken on a stick.  But finding places that do it right is easier said than done.  Torikyu, however, is one of the better options in Hawaii.
Location + Service
Torikyu's location is a little tricky.  You'll find them in a small building set back from the street near Pucks Alley.  It's difficult to see from King St., and I passed right by it the first time we went there.  And even when you find it, the challenges don't stop there.  You see, Torikyu has a TINY parking lot.  If parking isn't available there, you could park in Pucks Alley and walk over, but even that's usually crowded.
As far as service goes, I've never had an issue here.  Orders are filled in a timely fashion, though during peak hours, it can take a while.  Oh, and when you place your order, you need to fill out a form rather than verbally tell your server.  I think this makes ordering easier, but it is different.
Yakitori + Grilled Items
Torikyu is similar to yakitori restaurants in Japan.  On the menu, you'll find everything from white meat, brown meat, skin, offal, and parts you never knew existed.  Other grilled items include vegetables and musubi.  I'm partial to dark meat chicken, so that's all I order.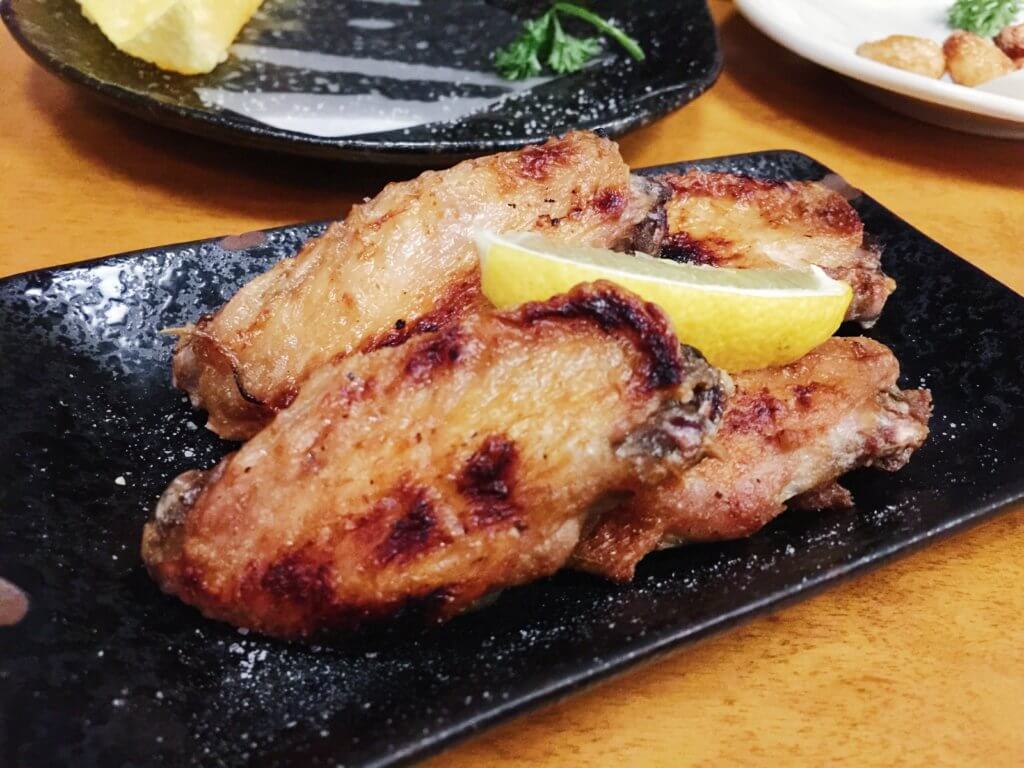 Chicken wings are a great option, but I wish they'd use more salt. I love those crispy, juicy, meaty morsels, though.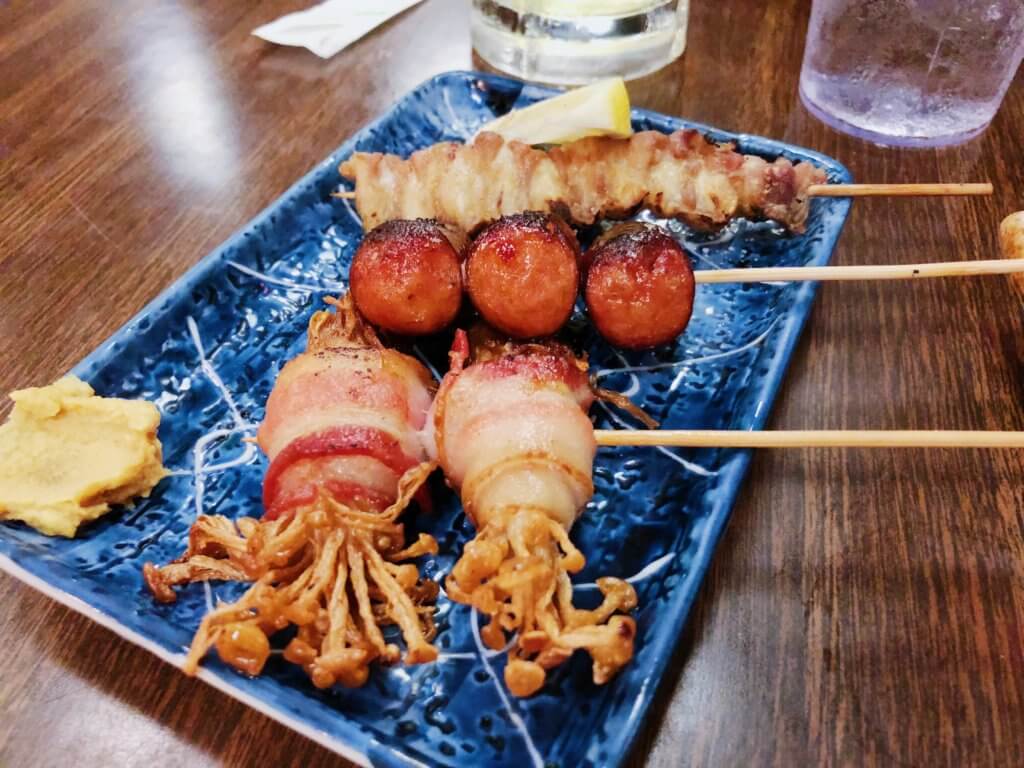 I forget what the middle skewer is, but the bacon wrapped enoki mushrooms are excellent.  The chicken skin, not so much.  It's a bit propane-y and could use more salt, which is a bummer.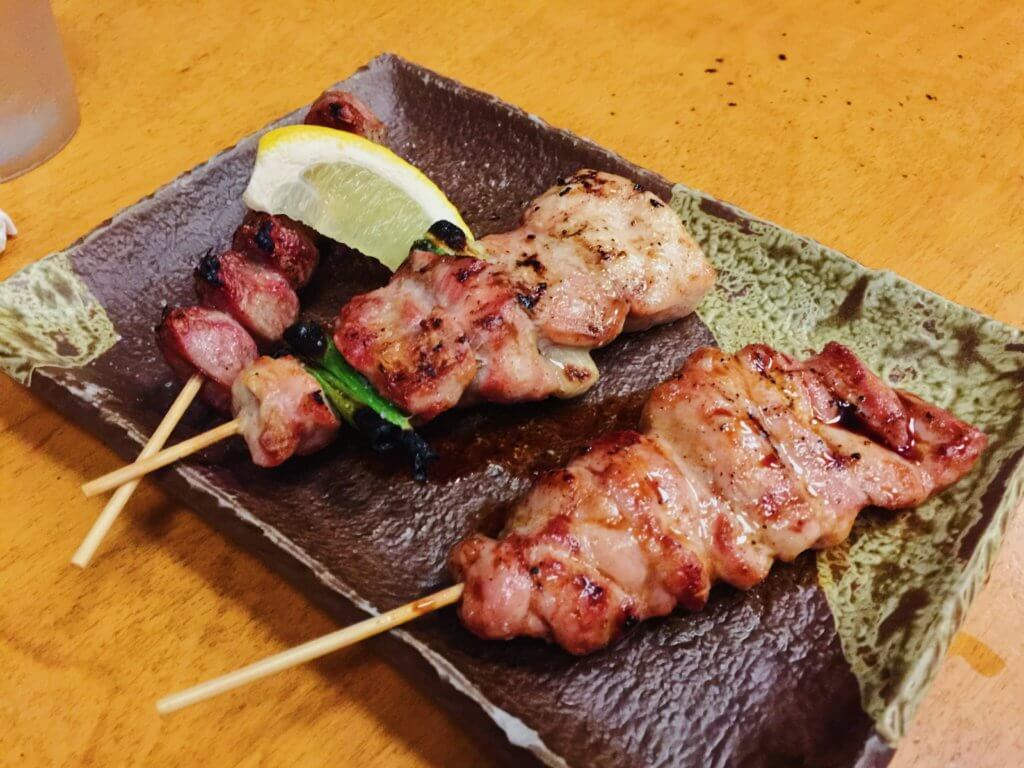 What is good, though, are the chicken backs (far left).  They're super plump little nuggets of meat that I first discovered when breaking down Costco rotisserie chickens.  Chicken tails are also amazing, as they're little, triangle morsels of meat, fat, and crispy skin.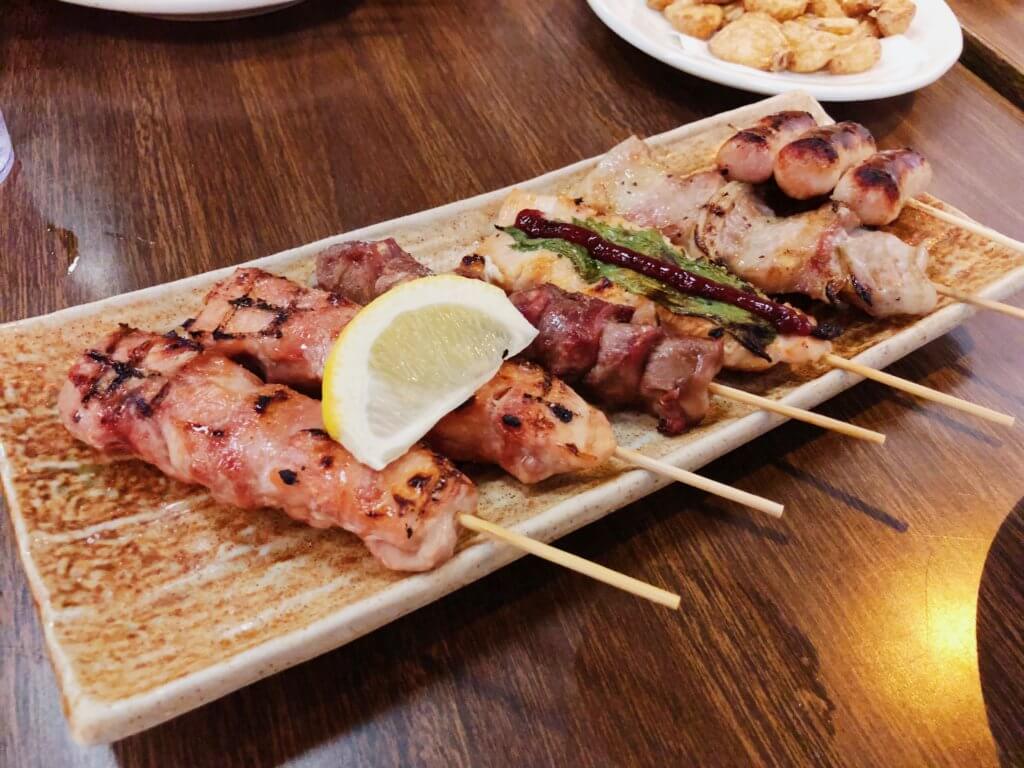 Above is a shot of some white meat skewers and sausage that our friends ordered.
Other Items
Though yakitori is the focus at Torikyu, their menu of other items is longer than the yakitori one.  And there's a lot of excellent items to be had here.  As you may recall from my review of Gazen Izakaya, Mrs. Island Miler and I are fans of gyutan (beef tongue).  And, Torikyu's gyutan is wonderful.
Aside from the gyutan, Mrs. Island Miler and I love the Fried Cheese Wontons too.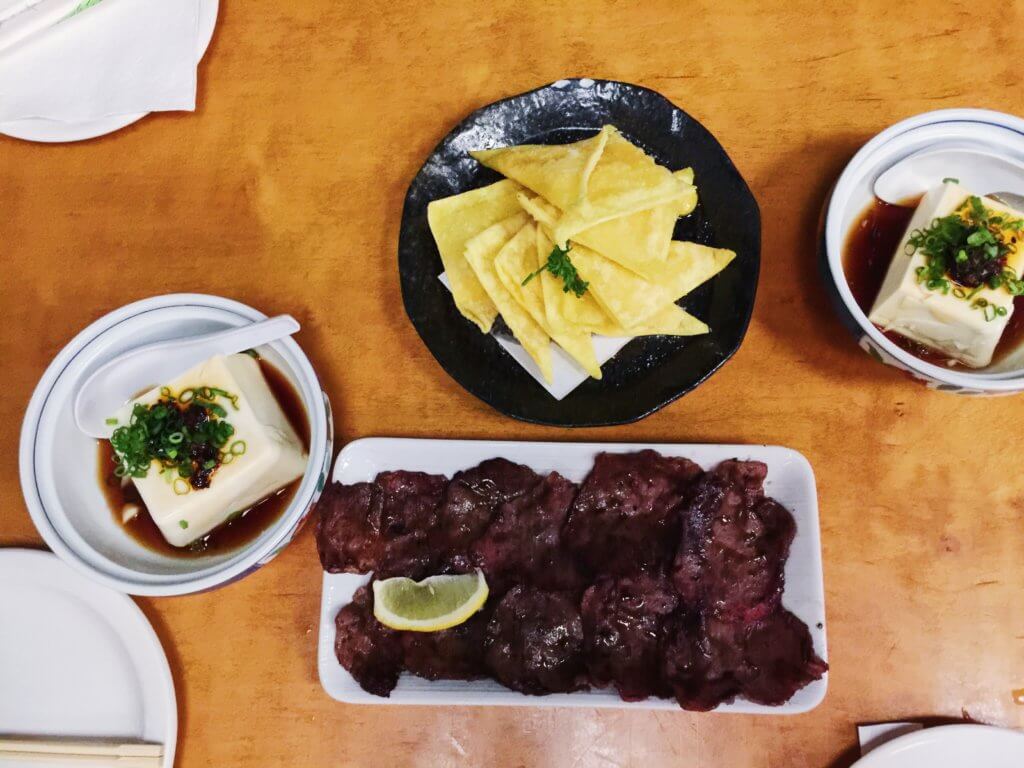 The wontons are light, crispy, and filled with molten cheddar cheese.  So good!  The Cold Tofu with Garlic Chili Sauce is something you shouldn't miss either.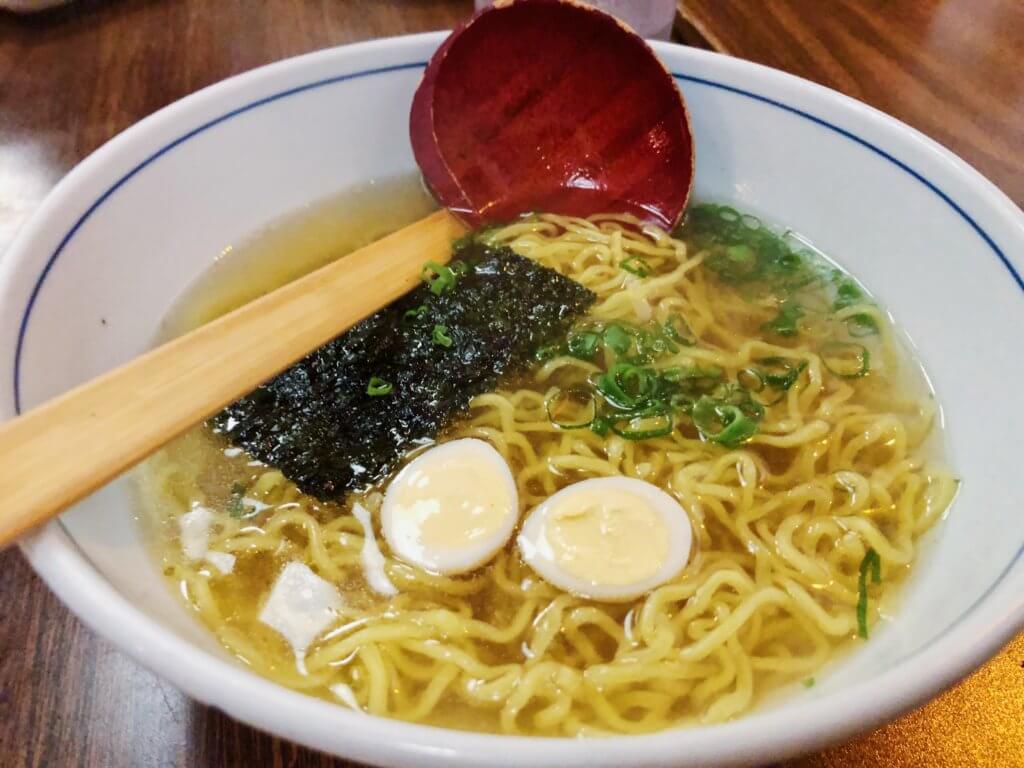 As is often the case with yakitori restaurants, Torikyu even offers a chicken soup ramen.  The chicken flavor is very light and the dashi salty, but overall the dish is clean and tasty.  The noodles are nicely al dente too, while the quail egg is a nice addition.
Be sure to pay attention to the specials board too.  Once I ordered some Ankimo (monkfish liver), which is basically the foie gras of the sea.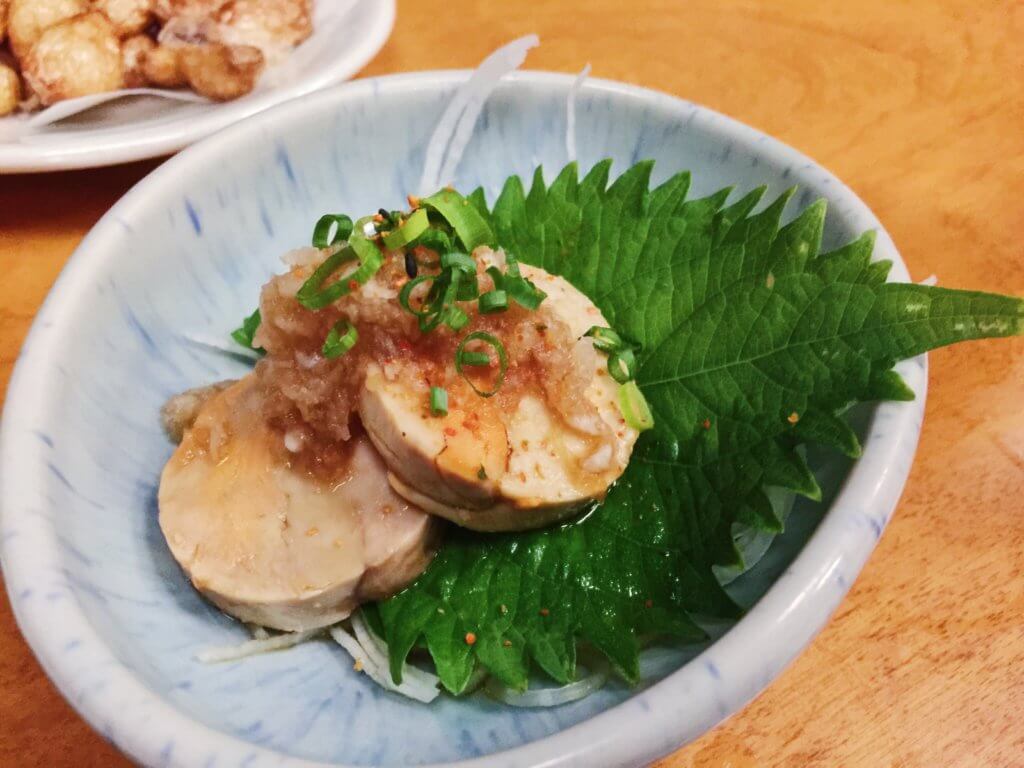 And while the Ankimo is good, the Agedashi Mochi.  Yup, mochi, not tofu.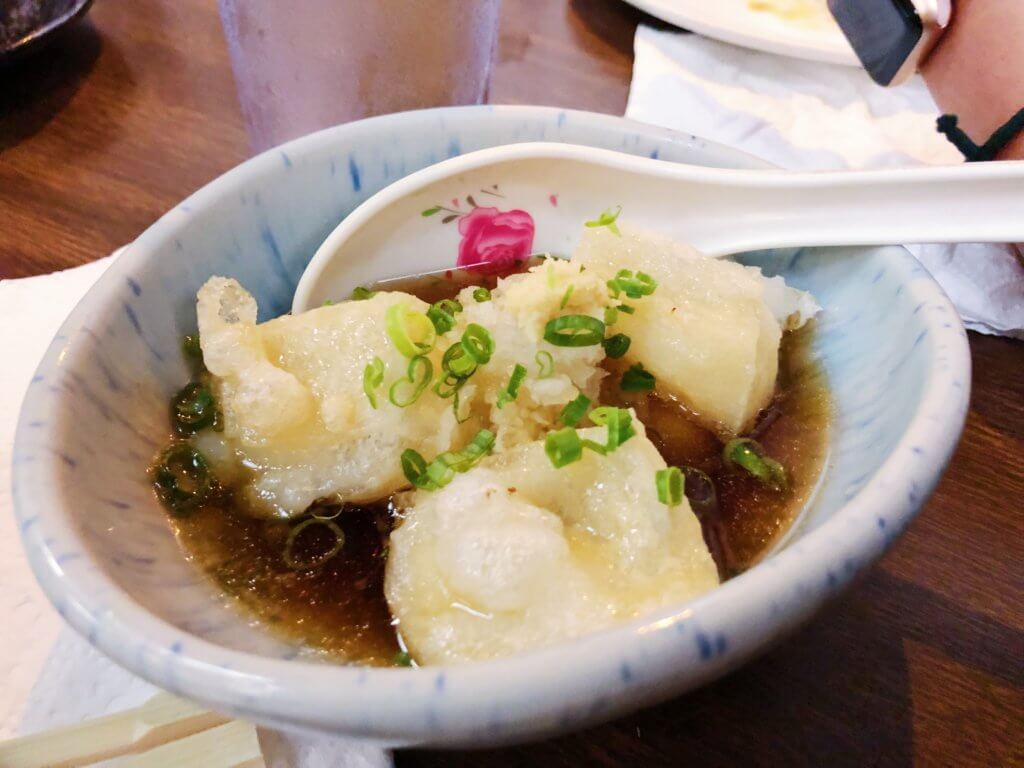 Torikyu, Final Thoughts
Torikyu is a great place to grab a bite to eat if you want something a little different.  And who doesn't like grilled chicken, especially on a stick?  Plus, the non-yakitori stuff is good too, and controlling your portions are really easy.  It's a very liberal dining experience.  But the place is a bit pricey, and remember, parking can be very difficult to find.