It's been years since I last visited Waiahole Poi Factory. Though I love the place, its distance from me, coupled with the insane crowds that descend onto the small roadside eatery every day, have kept me away. That's why I'm so glad that Waiahole Poi Factory Windward Mall recently opened.
Truly great Hawaiian food can be challenging to find. However, one of my favorite spots, Waiahole Poi Factory, has become difficult to visit. Thanks to their exploding popularity, finding legal parking is impossible if you don't time your visit correctly. Never mind that parking was already tough to come by before it became a visitor destination. So when they announced that they were opening a second location, I was EXCITED!
Waiahole Poi Factory Windward Mall Location
Obviously, Waiahole Poi Factory Windward Mall is at, well, Windward Mall. More specifically, it's in the food court. Yes, I wish they were a standalone location like H&T Burger, but I'll take a food court location – at least they are more accessible now. That said, they're closer to the entrance by the food court. It's worth noting that the signs on how to order may not actually apply during your visit. It says to order by the chaffing dishes and pay at the register, but we ordered at the register and picked up our plates a few minutes later.
I get the idea that they're still trying to figure out their operations, so please be patient. The line wasn't long during our visit this past weekend, but the wait was long by food court standards – especially since the food is all premade.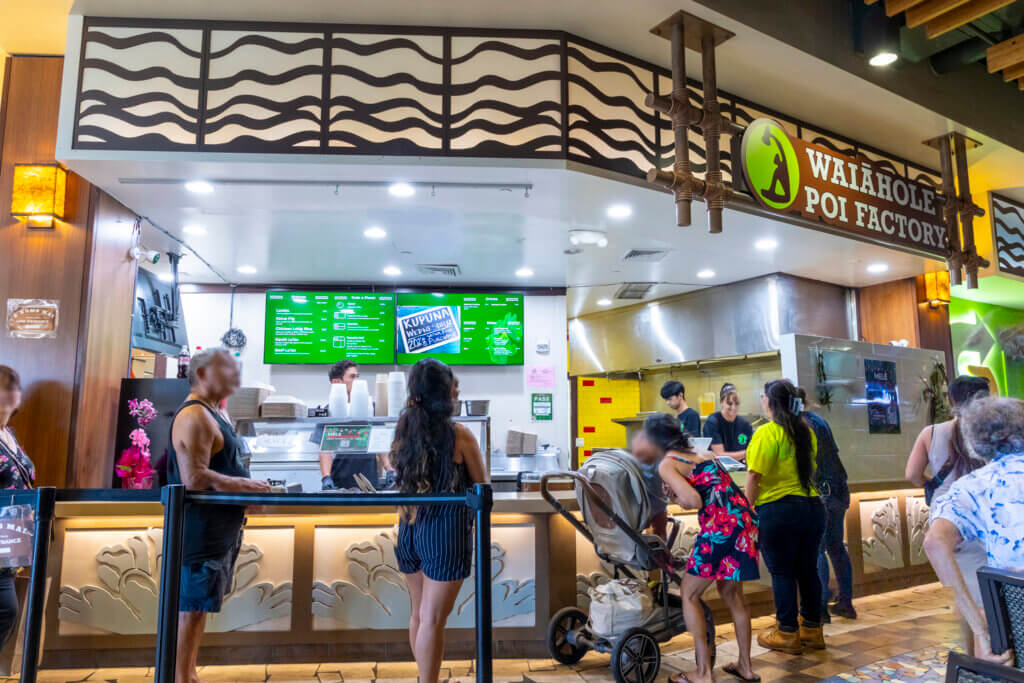 Waiahole Poi Factory Windward Mall Menu
The menu at Waiahole Poi Factory Windward Mall and their original location are almost identical. There are four sets you can choose from, all of which allows you to pick from their five entrees, which are also available ala carte. Seven sides are on the menu, too, along with several desserts. The major differences between the two are that hand-pounded poi isn't available at Windward Mall, nor are the butter mochi or cookies. The drinks differ a little as well.
What We Ordered
During our visit to Waiahole Poi Factory Windward Mall, we coincidentally ordered very similar things as we did the last time I wrote about them. This time around, that meant two "Plates" at $13.75 each. Each Plates comes with your choice of poi or rice, plus lomilomi salmon and haupia. Like last time, Mrs. Island Miler got the squid luau, though she went with rice rather than poi.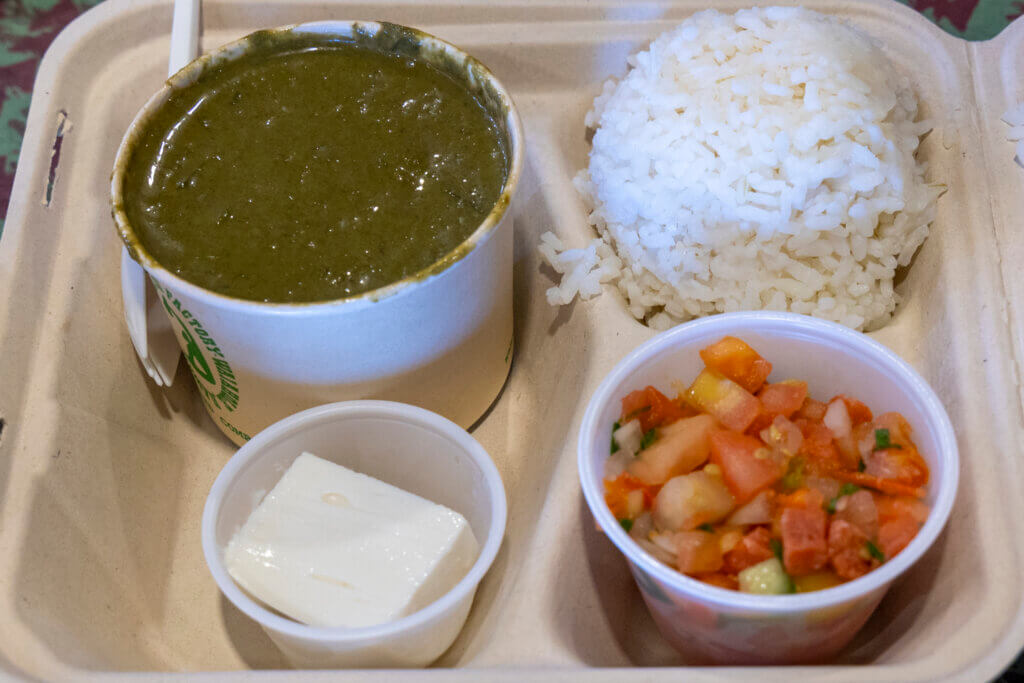 Me? I went with laulau with poi.
Both entrees were delicious. Heck, I'd say my laulau was even better than last time – so moist and tender! The rich, fatty pork paired beautifully with the poi. Speaking of, this time, the poi was in between my last two experiences – sweet and nutty versus sour. The lomilomi salmon was incredibly oniony this time around, which Mrs. Island Miler loved – me? Not so much. The haupia was creamy, and coconutty, as always.
Though our plates came with haupia, we still had to order dessert. After all, you can't go to Waiahole Poi Factory without ordering a Sweet Lady of Waiahole ($7). If you've never had it before, the warm, gooey kulolo (pounded taro with coconut milk and brown sugar) and a scoop of cold haupia ice cream. So good!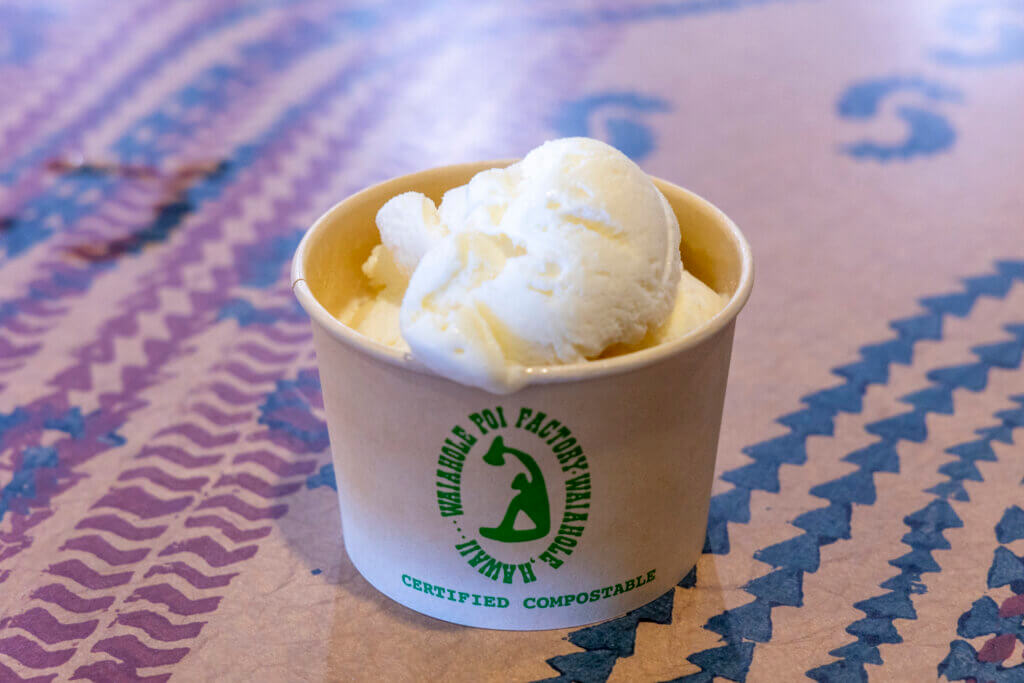 Final Thoughts
I'm glad we went to check out Waiahole Poi Factory Windward Mall. In my opinion, the food is of the same great quality as at the original location. Yeah, you'd think that would be the case, but it isn't always so. But, since it is, I can definitely see myself coming here more often than once every five years or so – especially since the parking and seating are so much more convenient. Now, there's absolutely no reason to venture out to Waiahole unless you're ordering items that aren't available at the mall.