Much like my friend Michael W Travels, I have a great love for pizza. So, when one of my favorite farmer's market vendors opened a cafe slinging sourdough pizzas, I had to try it. And, that's how I found myself at Wicked Hi Cafe in the (Oahu) North Shore town of Waialua.
What is Wicked Hi?
Wicked Hi Slushies started out as a vendor at FarmLovers Markets around Oahu, slinging slushies made with local fruit, coffee, and honey. Wicked Hi even makes and sells its own honey too. Eventually, their lineup grew to include brick oven sourdough pizza. Finally, they expanded to a physical location – Wicked Hi Cafe –  adding on waffles, sandwiches, and more.
Location
As you can guess, Wicked Hi Cafe is in the town of Waialua on Oahu's North Shore. Well, more like the fringe of the town on a highly-trafficked back road – Kaukonahua Road. Parking for the cafe is out front, though it's minimal. Most people park along the road across the street instead. If you end up doing this, be careful when crossing and when pulling your car out. People go zipping through the area really fast.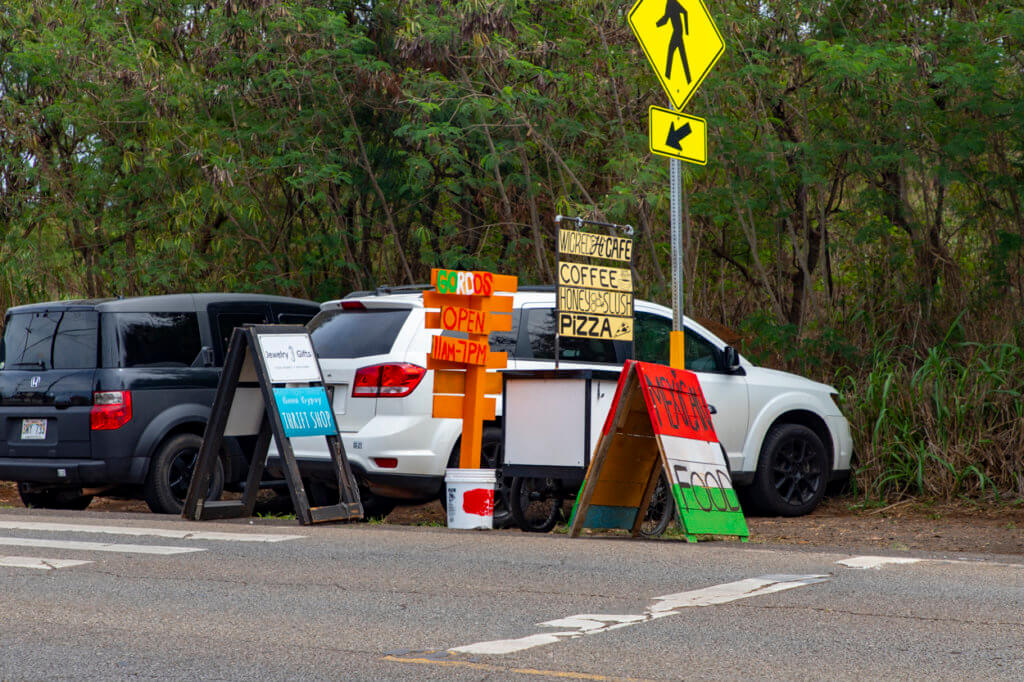 Inside, the cafe is a cozy little space filled with wood and plants and a walk-up counter with an overhead menu board. Interestingly, around the corner is an ice cream shop and a Mexican food shop too. So, if you want, you really could get a mixture of items when visiting here.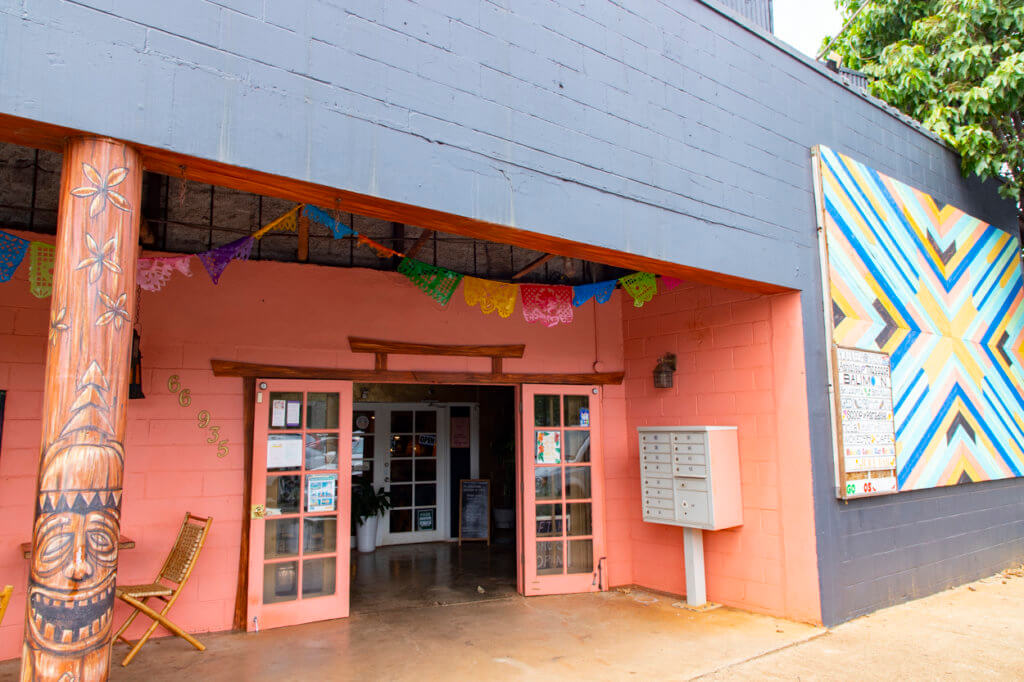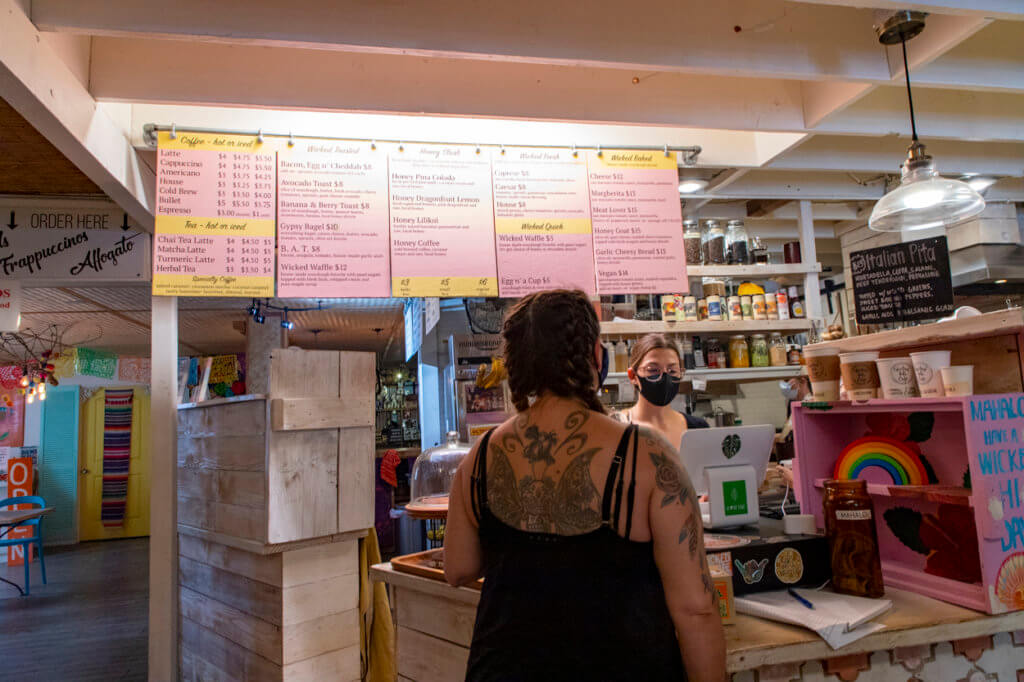 Menu
On the menu at Wicked Hi Cafe is their signature slushies, the aforementioned pizza, a waffle, salads, sandwiches, coffees, and tea. However, they do have specials from time to time, so be sure to check out their Instagram for the latest. Recently, I saw them touting a new sourdough-based pasta, though we haven't tried it.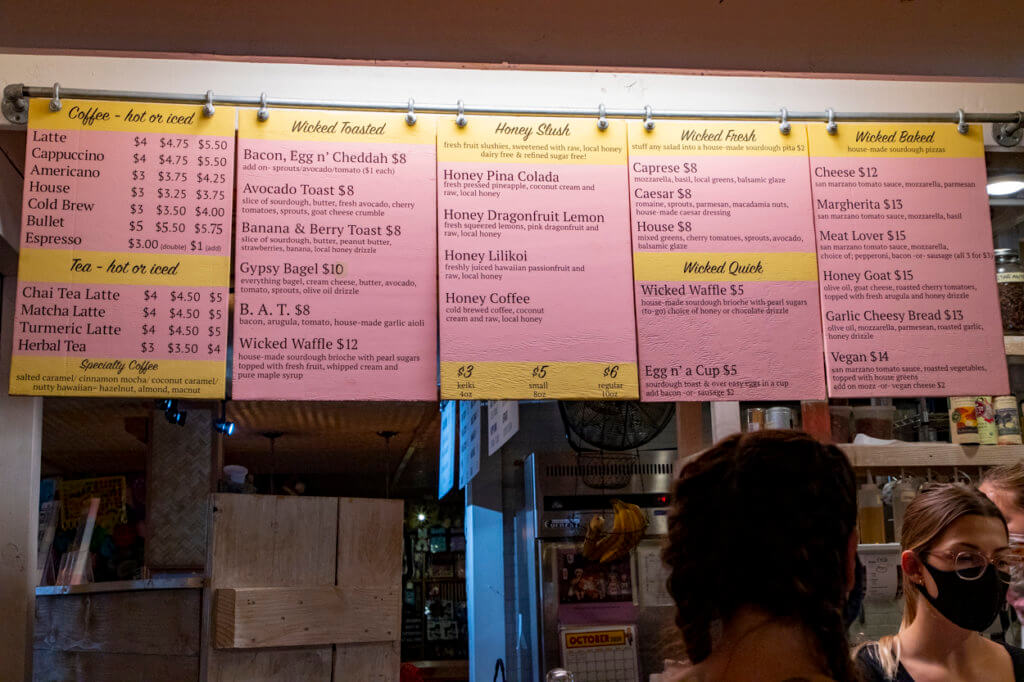 Slushies
You can come to Wicked High Cafe without trying a slush. My perennial favorite is their Honey Lilikoi slush, which is made simply with locally-grown passion fruit and honey and finished with a drizzle of honey. If you're a coffee person, the Honey Coffee slush is good too. It's like a Starbucks Frappuccino, only better and vegan thanks to the coconut cream. But, they often have special slush flavors too. So, again, check their Instagram.
On this occasion, we chose to go with a Honey Lilikoi for me, and a Honey Dragonfruit Lemon for my wife. Both are good, though Dragonfruit tends to be a bit light in flavor.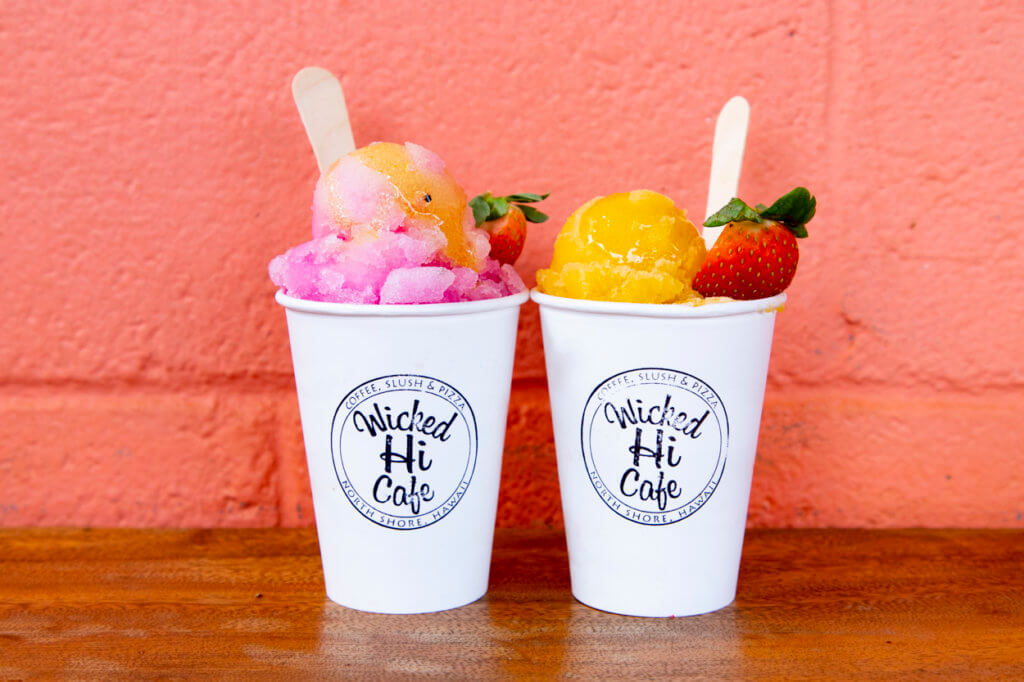 Pizzas
When it comes to pizzas, I'm a purist. I like to test new places out by ordering a simple Margherita. So, that's precisely what I chose to order here. On the other hand, my wife decided to give the special a try – a buffalo chicken pizza. Unfortunately, the special was not to either of our likings. This sauce-less pizza was way too heavy and creamy since it has blue cheese sauce in addition to mozzarella.
Luckily, the Margherita was much better. Their sauce is tasty, and the crust had a great sour flavor that's tender and chewy with a lovely char all at the same time. However, I do wish there was more sauce, a little less cheese, and a lot more basil on their pizza.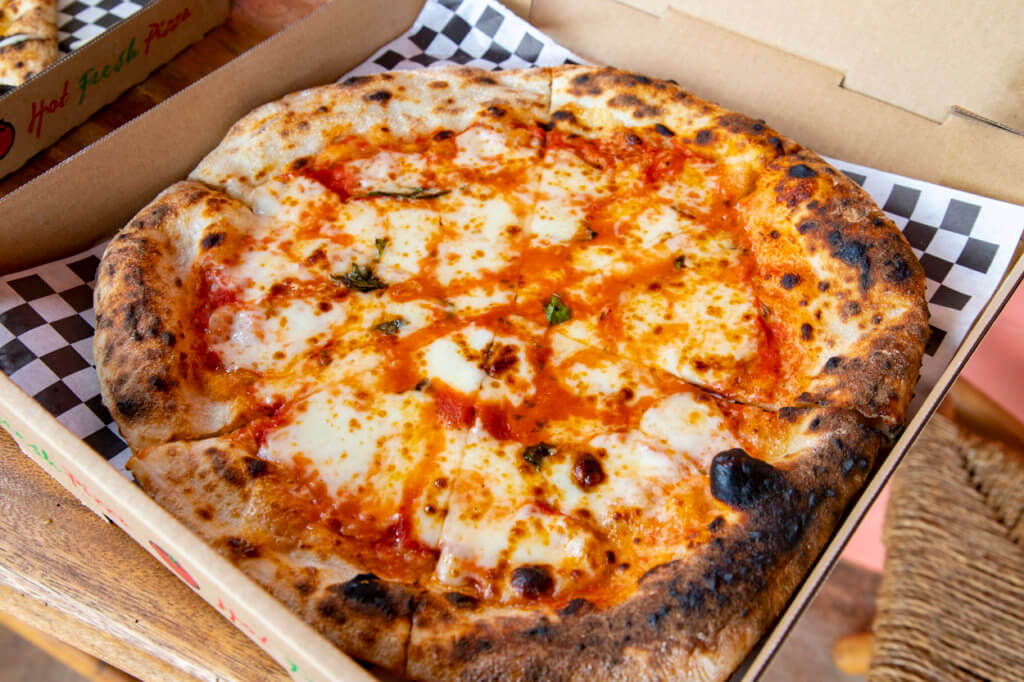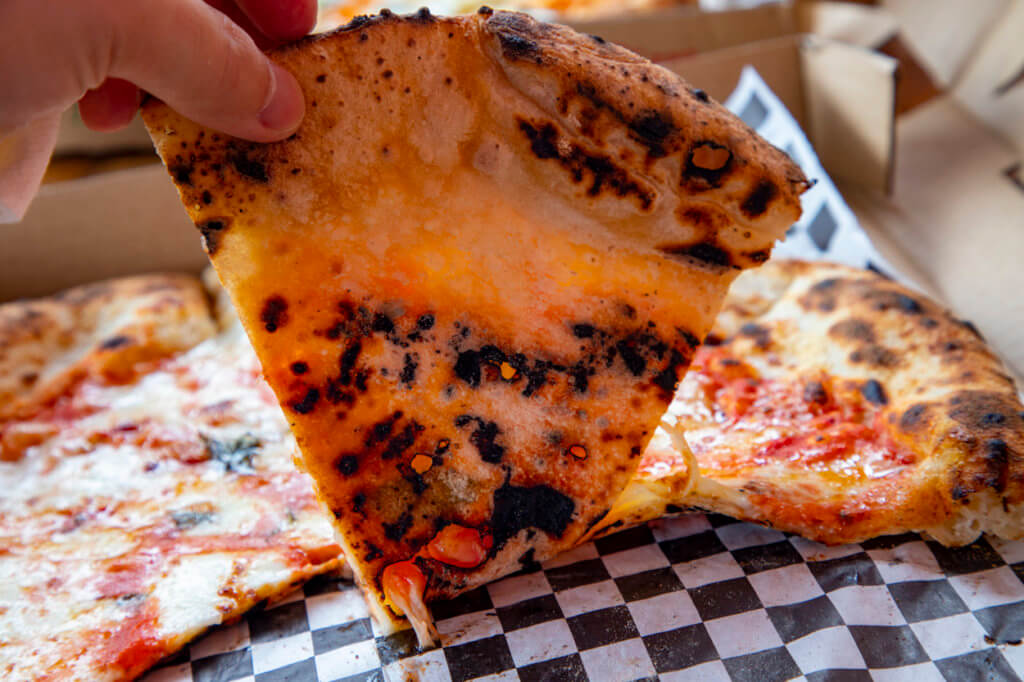 Wicked Hi Cafe, Final Thoughts
I must say, while I've had better pizzas in Hawaii, Wicked Hi Cafe gets the crust right. In fact, I'd say they're in my top three for Hawaii pizza. And, because of that, I'd come back for more if I'm in the area. Plus, the slushies. Can't forget about those!