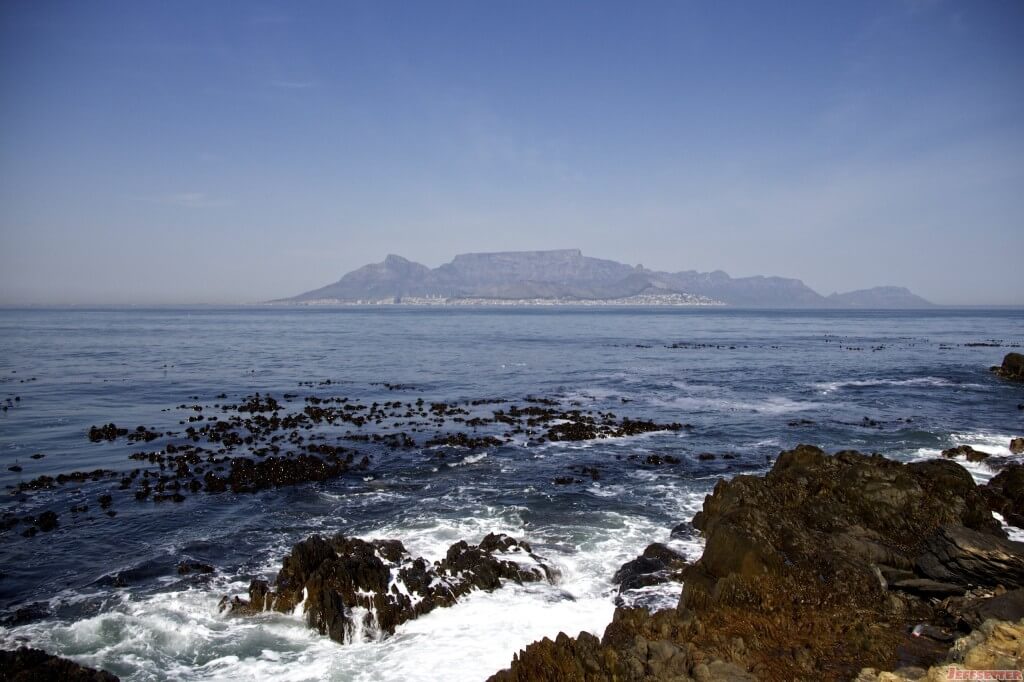 In early April of 2014, I took a trip to South Africa with my father. While the trip was only for a week (far too short of a time to spend in such a beautiful country), it took a fair amount of planning over the course of 6 months to get things right. Here is an introduction to how I planned for the trip, how much things cost in cash or points/miles, and other observations on the beautiful sights of South Africa.
Why South Africa in the first place?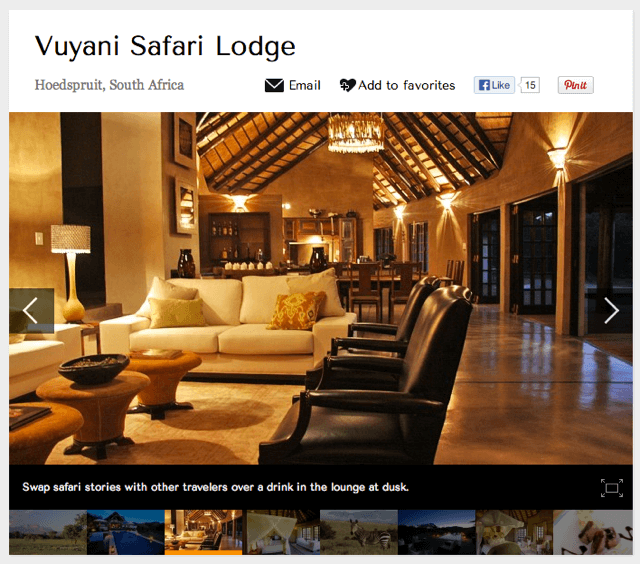 Let's start with why I chose to go to South Africa in the first place. It was an impulse decision 10 years in the making. I have always wanted to go on a Safari in Africa, ever since my first international trip to Kenya in 2003. While I got to see some native animals during that trip, it was just a tease of what a real safari might be. A safari became one of those "some day" trips that I figured I would be taking at some point in the future.
Fast forward to September of 2013 and I received an email from Jetsetter (no relation) that seemed too good to be true. An awesome sounding vacation package that offered an all inclusive stay in a beautiful lodge on a private game reserve in South Africa. Each day we stayed would feature 2 game drives (sunrise and sunset) and this was all for $332 per night. Since Jetsetter offers flash sales, I needed to decide on dates and book the trip within a week before the price went up.
I asked Mrs. Jeffsetter if she wanted to join me for the trip, but the timing wasn't right. Next up, I asked my dad (who we are now calling Papa Jeffsetter) if he wanted to join and he said that he could probably make it work. So we booked 3 nights for a random weekend in April 2014 and decided we would figure out transportation at some point in the future. If we couldn't make the trip work, no big deal.
Finding Transportation to South Africa
Now that we had a general time frame for when we wanted to visit South Africa, I started researching flights to see what was available in international business class as an award flight. During my searching process I was coming up empty while looking for seats on any of the major alliances. Even though I have built up a large balance of miles and transferrable points with each of the major alliances by holding hundreds of thousands of Chase Ultimate Rewards and Amex Membership Rewards points, none of their transfer partners appeared to have any saver business class award availability between the US and South Africa. In addition, Papa Jeffsetter was hoping to pay cash for his flight in Economy class since he did not have the same flexibility with miles as me.
As I wrote about when trying to book the trip, I was striking out on Delta, United, KLM, Air France, Lufthansa, British Airways, South African and more! The only flight that seemed to actually work was using United Miles to route through Addis Ababa in Ethiopia or Egypt Air through Cairo. Those were both locations that I wasn't very excited about routing through, and neither was Papa Jeffsetter.
I was so obsessed with International business class for the flight (which is at least a 20 hour journey from the US to Cape Town, no matter how you route it) that I even put a hold on a Delta award that allowed me to fly business class in one direction and economy on the way back for something like 165,000 SkyMiles. Then I quickly realized that THIS WAS MADNESS.
In order to travel together on the same flight, it was beginning to look like simply paying cash for the flight would be our best bet. We decided on booking a Delta flight routing MSP-ATL-JNB on the way down and JNB-CDG-MSP on the way back, with the JNB-CDG route being on an Air France A380.
The only thing I would have done differently with this flight is used a flexible currency like US Bank Flexperks or Barclaycard Arrival points to pay for the flight vs. cash. I need to build those balances back up ASAP.
This flight ended up being pretty lucrative when it comes to collecting MQMs, with 18,971 MQMs being earned on the trip on a flight that cost around $1,680 or so (MQDs are lower due to taxes). I also got double miles as a Platinum Medallion.

With my rollover miles from 2013 + this trip, I'm already nearly Gold Medallion in 2014 – and this before any credit card spend bonuses for the Delta Reserve card. There's a fair chance I could make Diamond Medallion this year if I tried!
We also needed to book a flight between Johannesburg and Cape Town, and we ended up flying on Kulula air for $166 each round trip.
Deciding where to visit in South Africa
Everything you read on the Internet points to Cape Town being the place to be in South Africa. This was confirmed in comments on my South Africa planning post above, in photos I have seen from other bloggers, and even stories told to me by friends who have visited the cape. Heck, even the New York Times considers Cape Town the #1 place to visit in 2014. I can personally attest to Cape Town being an amazing place to visit as well, as you'll soon find out in upcoming posts.
Because we could only be gone for so long, and due to the long transport times to get from the US to Cape Town, we decided to spend our first 3 nights in Cape Town, the next 3 nights at the Vuyani Lodge for our Safari and our last night in Johannesburg. Now it was time to decide on hotels.
Hotels for Cape Town and Johannesburg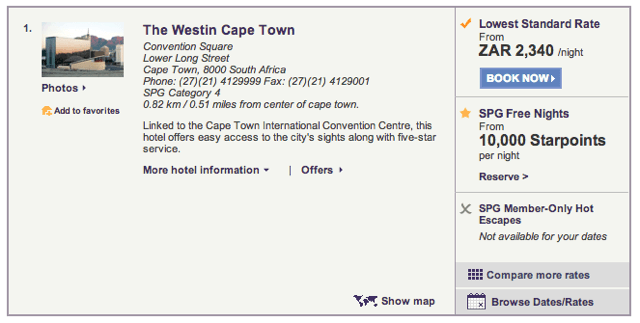 Selecting hotels for Cape Town and Johannesburg was so easy that it's almost unremarkable to tell the story. The Westin Cape Town was well reviewed on Trip Advisor and was available for 10,000 Starpoints or ~$230 per night. I decided to use the Starpoints and apply the 25% off gold preferred guest discount on the redemption. While this was the perfect redemption for that discount, it is the only time I was going to be able to use it before expiring. I wasn't going to go out of my way to plan another vacation just to use that discount (I'm dedicated, but not that dedicated).
For Johannesburg, my dad had a free night certificate with Hyatt as an annual retention bonus for holding the Chase Hyatt Visa card. We used this certificate for one free night at the Hyatt Regency Johannesburg.
And so begins South Africa week!
The rest of this week I will share several posts about this trip to help you understand how we enjoyed the hotels, some thoughts on our transportation and the awesome photos I took along the way. Here is what you can expect:
Reviews of:
The Westin Cape Town
The Vuyani Lodge
The Hyatt Johannesburg
Sights and videos of:
Robben Island, Table Mountain and the Cape of Good Hope near Cape Town
Going on a safari on a private game reserve near Kruger national park in the east of South Africa
There may even be some more posts mixed in there if we have time. See you tomorrow!