Most other US airlines have already announced pandemic-related concessions for its frequent fliers. And, now, the largest LCC in the country joins in as Southwest extends elite statuses and more!
Status Extensions
Yesterday, I received an email from Southwest Airlines with the subject line "Rapid Rewards tier status and travel fund extensions." This is the first such email I've received from an airline, by the way, despite being a member of a few programs! But, anyway, as the main subject email is, of course, the extension of Rapid Rewards statuses. Not all statuses, though are receiving the same extension.
A-List and A-List Preferred members get an extension to December 31, 2021
Companion Pass members are receiving a status extension through June 30, 2021
Further, since most aren't exactly flying right now, Southwest is awarding ALL MEMBERS a boost towards earning status. Specifically, everyone is receiving 15,00 tier qualifying points and 10 flight credits towards A-List and A-List Preferred, as well as 25,000 tier qualifying points and 25 flight credits towards Companion Pass!
As a reminder, here are the qualifications for the Rapid Rewards status tiers:
A-List: 35,000 tier qualifying points or 25 flight credits
A-List Preferred: 70,000 tier qualifying points or 50 flight credits
Companion Pass: 125,000 tier qualifying points or 100 flight credits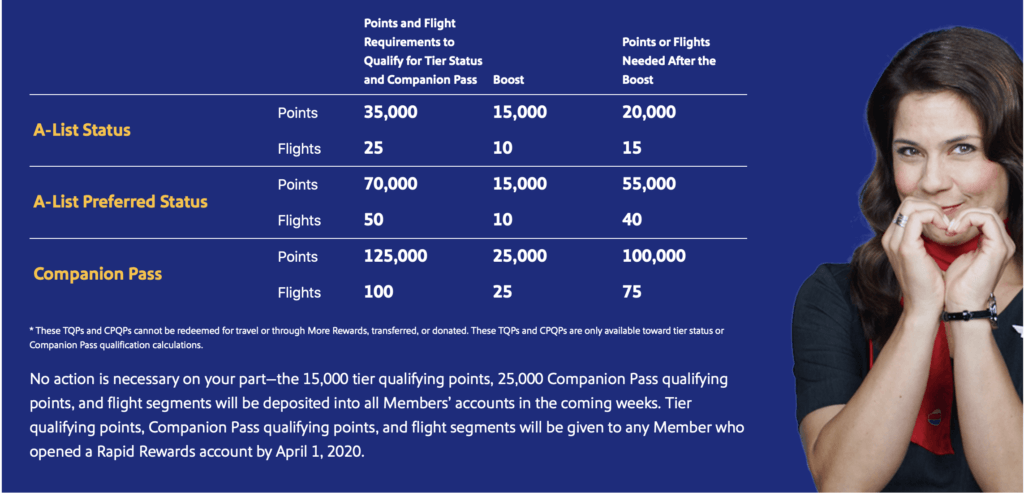 So, yeah, there's no way in hell I'm making status. I've got two 100 mile flights booked with Southwest this year.
Travel Funds
As you may guess, Southwest is granting travel fund extensions as well. Specifically:
If your travel fund expired or will expire between March 1 and June 30, 2020, or have funds due to a cancellation for flights originally scheduled between those dates and have funds with an expiration of June 30, 2021, you're eligible for an expiration extension and reinstatement (if applicable). Specifically, funds that have or will expire between March 1 and September 7, 2020, are now valid through to September 7, 2022. However, if you use your funds to book a flight and must cancel the new flight, your refunded funds will expire within 12 months of the day on which you booked the new flight.
Now, for those Rapid Rewards members that have funds expiring between March 1 and September 7, 2020, you don't have to keep your funds. Instead, Southwest is giving you the option to convert your funds to Rapid Rewards points. Under this option, the funds will convert to points at the same ratio as a redemption.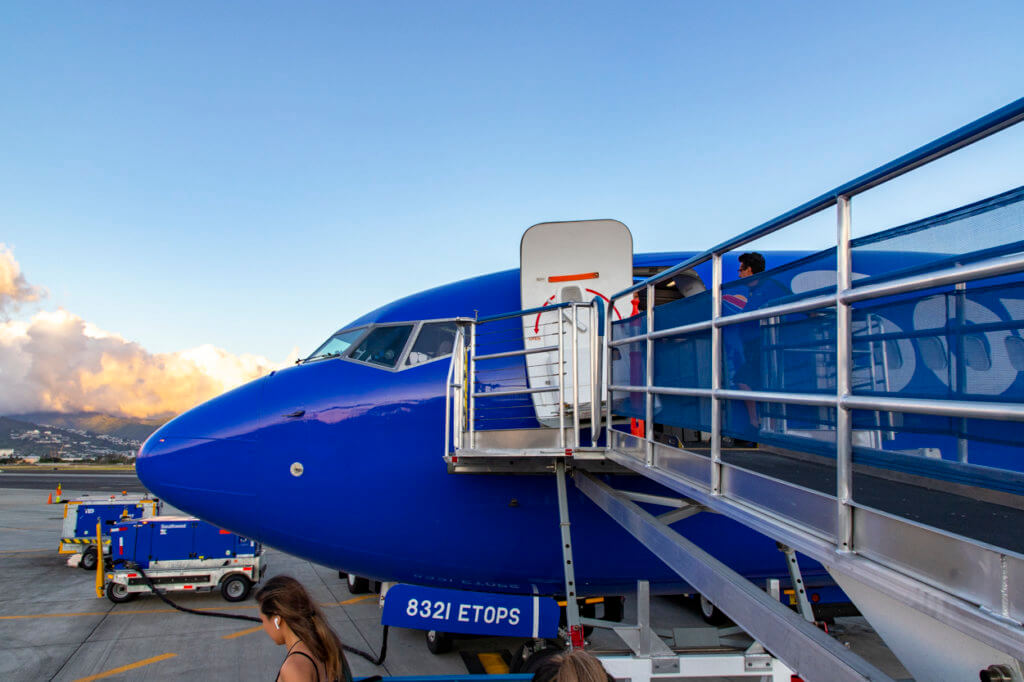 Southwest Extends Elite Statuses and More, Final Thoughts
Southwest might be announcing its extensions and whatnot later than most other major US airlines, but WOW. In my opinion, they're probably the most generous. And, I love that they're giving us the option of converting our fund to points if we so chose to. So, bravo, Southwest! Keep up the good work.
Ok, Hawaiian. Your move. What are you going to do for HawaiianMiles members? Hmm??