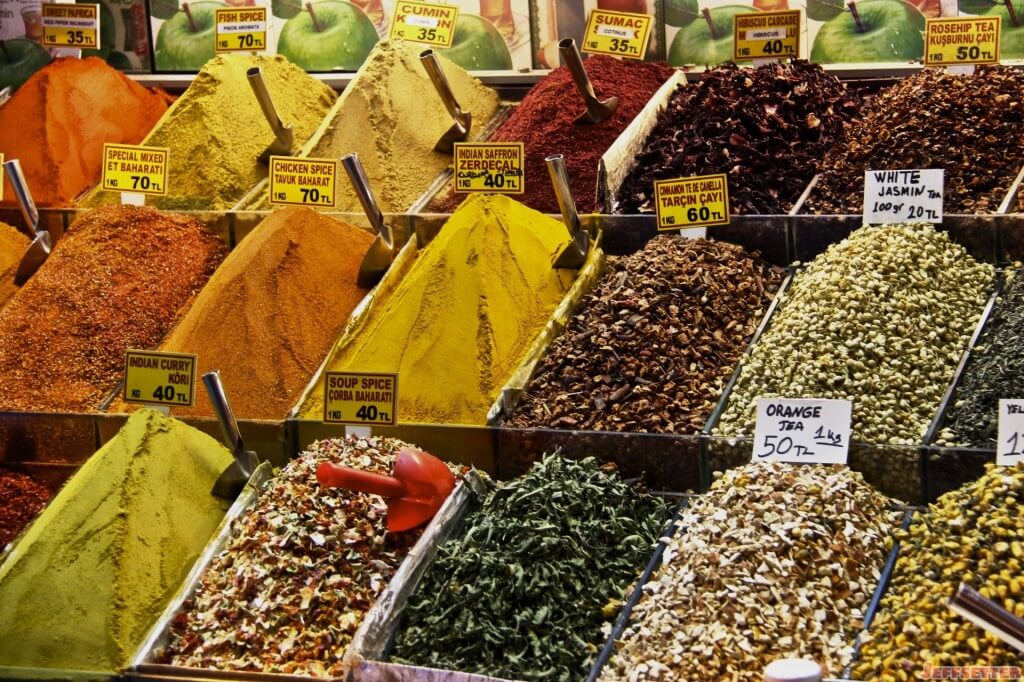 While spices are used every day in cooking throughout the world, in the US we usually associate spices with small jars at exorbitant prices. It's not until you visit a true spice market that you realize just how abundant and naturally beautiful spices can be.
During my April 2013 trip to Istanbul, I made it a point to visit the famous spice markets to see what it was all about. In between taking photos of the beautiful colors of the spices, I ended up purchasing some saffron, a mix of hot and sweet paprika and something that they call "meat spice".
The meat spice and paprika have been staples in cooking at the Jeffsetter household, but we still have not cracked the seal on the saffron. Anyone have ideas for what to make with our jar of saffron? I know that it is an exotic ingredient, but it's not something I have used very often in my own cooking.
If you are ever in Istanbul, I highly recommend visiting both the Grand Bazaar and spice markets. Just make sure you plan your route before you leave the hotel, because finding the entrance can be tricky at times.