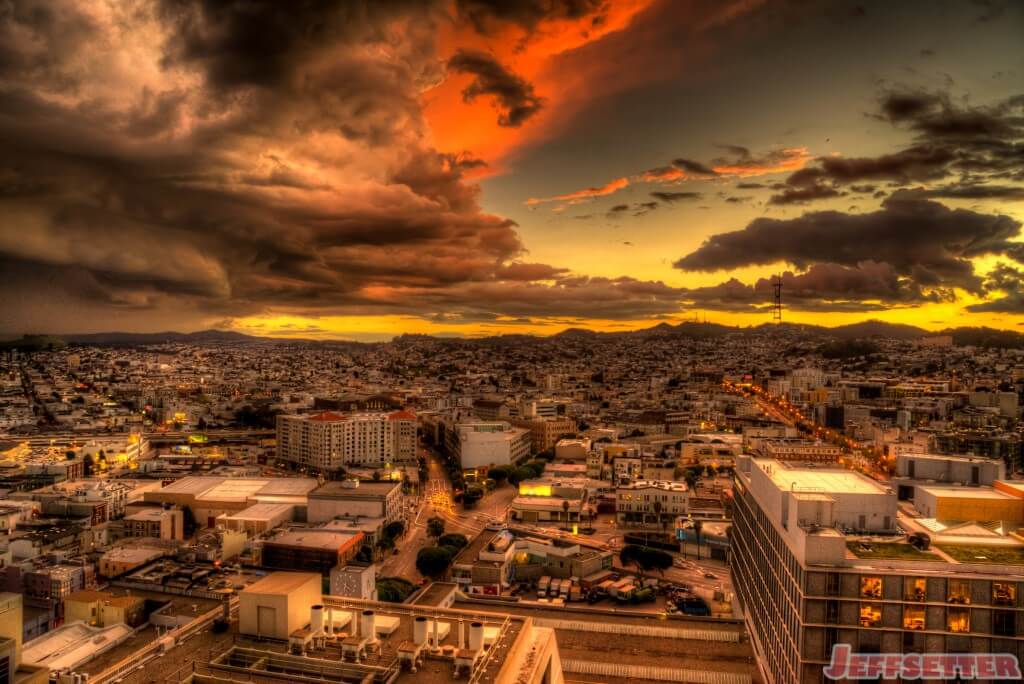 On Saturday I nervously watched the San Francisco weather forecast to see if and when there might be rain. With friends in town, I wanted to show them as much of the city as possible without getting caught walking in a storm.
The good news is that the rain held off in my neighborhood, but those to the south weren't as lucky. At sunset, the clouds rolled in with rain and lightning in the distance. With the beautiful colors and the ominous clouds mixed together, the sky was lit with a dramatic fire of activity.
I promptly stopped my timelapse of the sunset over the Sutro tower (video below) and started to point my camera at the clouds rolling in. This photo displays the craziness of the scene.
Apparently I wasn't the only person taking photos of the dramatic sunset. This article from the Bold Italic has some other great shots of the fire and lightning in the sky from the storm over San Francisco.
I know that last week I showed another beautiful San Francisco Sunset, but I couldn't resist posting this one since it was so fresh in my mind. Such a beautiful and photogenic city!
Now I am starting to wonder if I need a second camera dedicated to timelapses…