Hawaii has a lot of great sushi places at different price points.  But which places are the best?  That's a very subjective question, but Sushi ii is one of my favorites.
Great seafood isn't hard to find in Hawaii, especially when it comes to items caught or grown in Hawaii, as well as those flown in from Japan.  And, due to its popularity, there's an enormous number of sushi restaurants around the state.  Some, however, are better than others, especially on the upper end of the price range.
Though I haven't tried all of Hawaii's great sushi spots, I do have my favorites.  And Sushi ii tops the list for me thanks to their high-quality, unique sushi and amazing cooked items.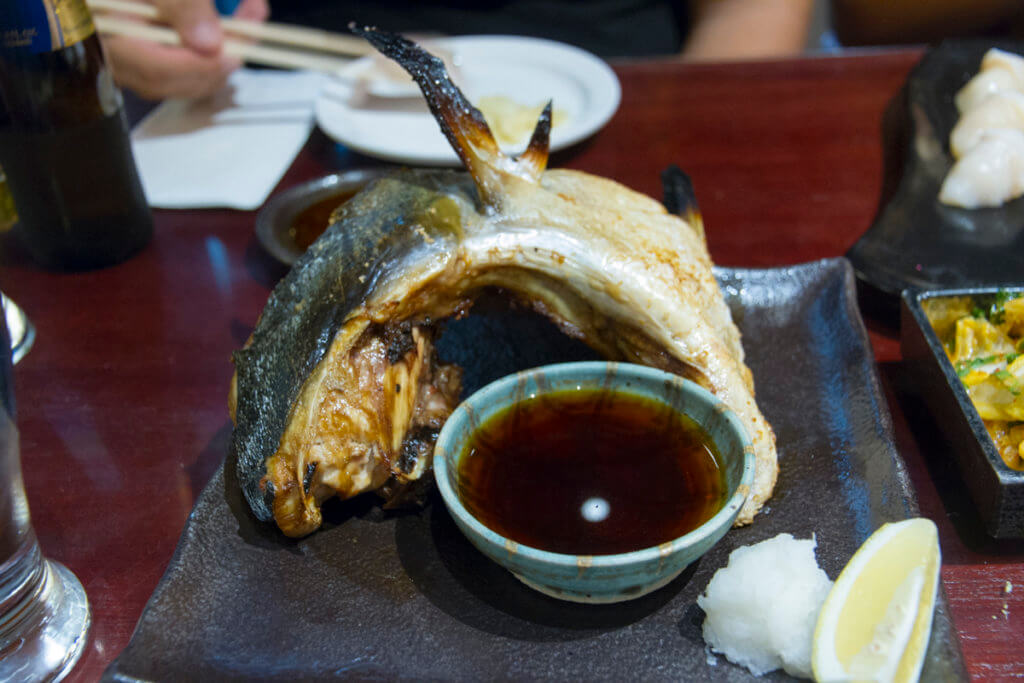 Location
Sushi ii is tucked away in a non-descript strip mall on Keeaumoku Street near the massive Ala Moana Center.  Parking is available in a private lot, however, it can run out of space during peak hours.  Space in the restaurant itself is a little tight too, but not enough to bother me.  That being said, though, seating is limited, and the place is very popular, so reservations are highly recommended.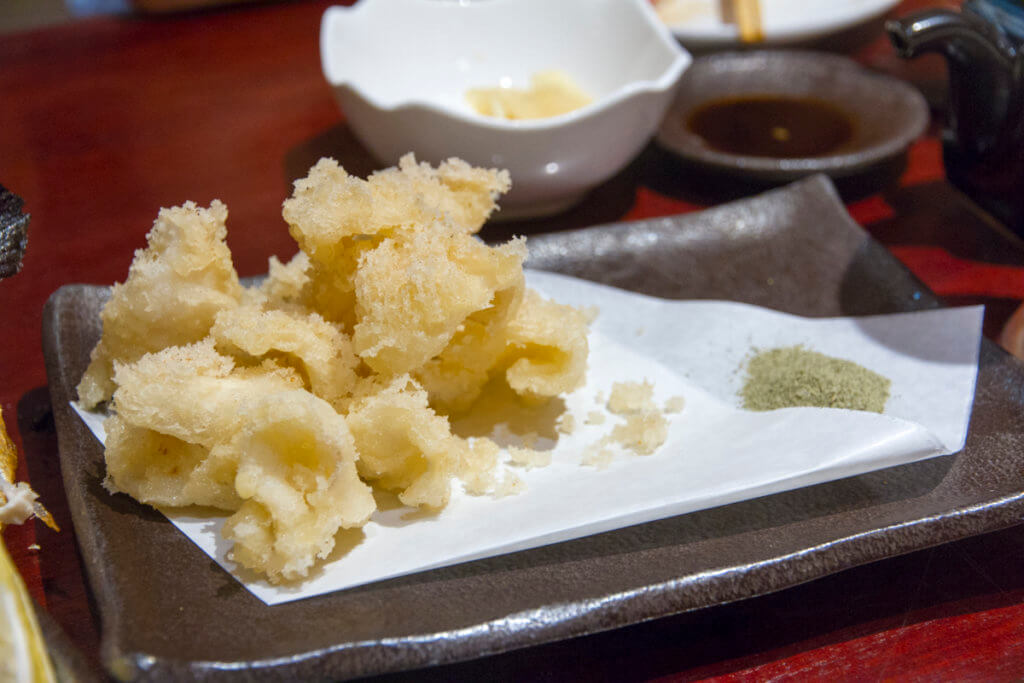 Sushi
Sushi is, apparently, a big deal here.  You can, if you choose to, order pieces ala carte.  However, the best way to go is to order omakase, which gives the chefs free reign to choose your pieces for you.  Yeah, that means you won't know what you're going to get, but it also means you could get some unique pieces not on the menu too.  However, you can specify dislikes and allergies, so you're not giving up complete control.  Of course, you can order ala carte in addition to the omakase too.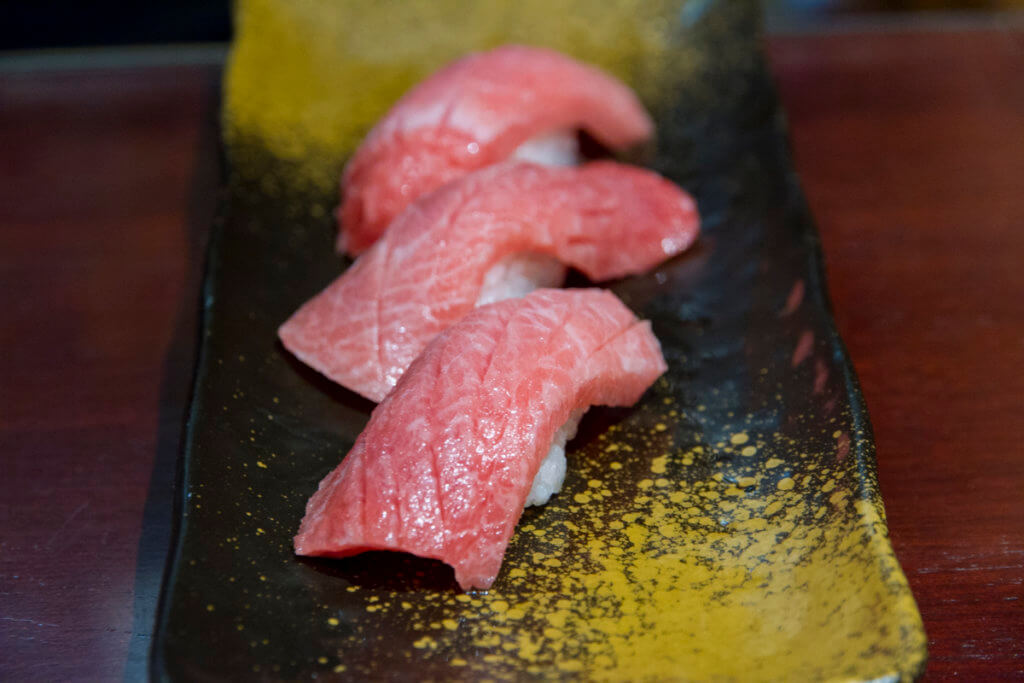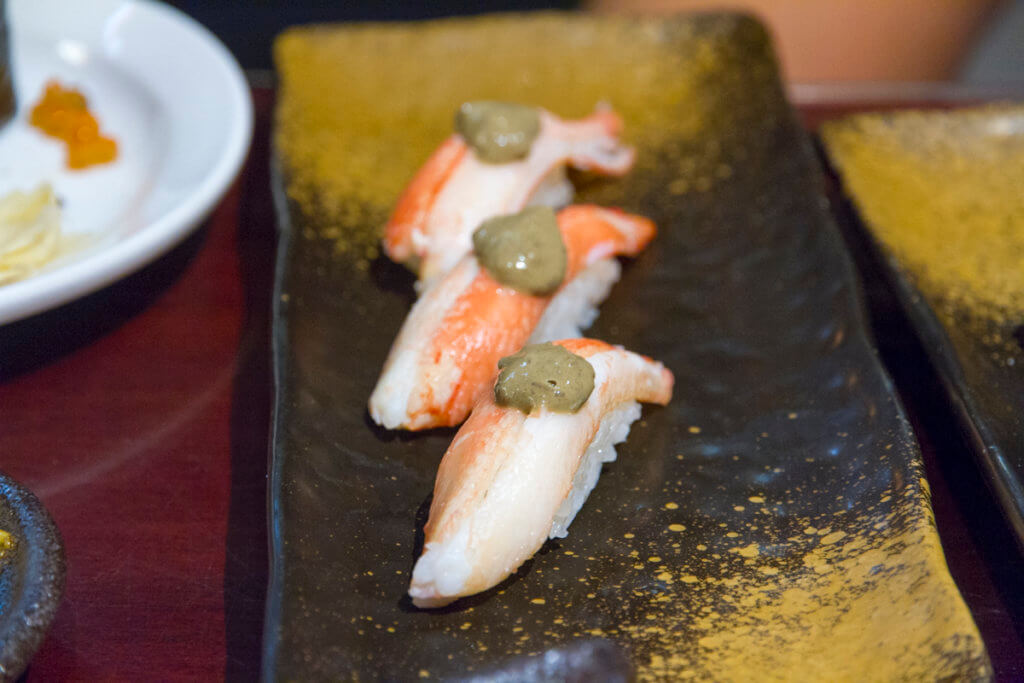 Either way you go, though, the sushi is superb at Sushi ii.  The temperature is always right, and the rice has a perfect, consistent texture.  All seafood tastes fresh and high quality.  No fishiness, ever.  Not even with more difficult items like uni and ikura.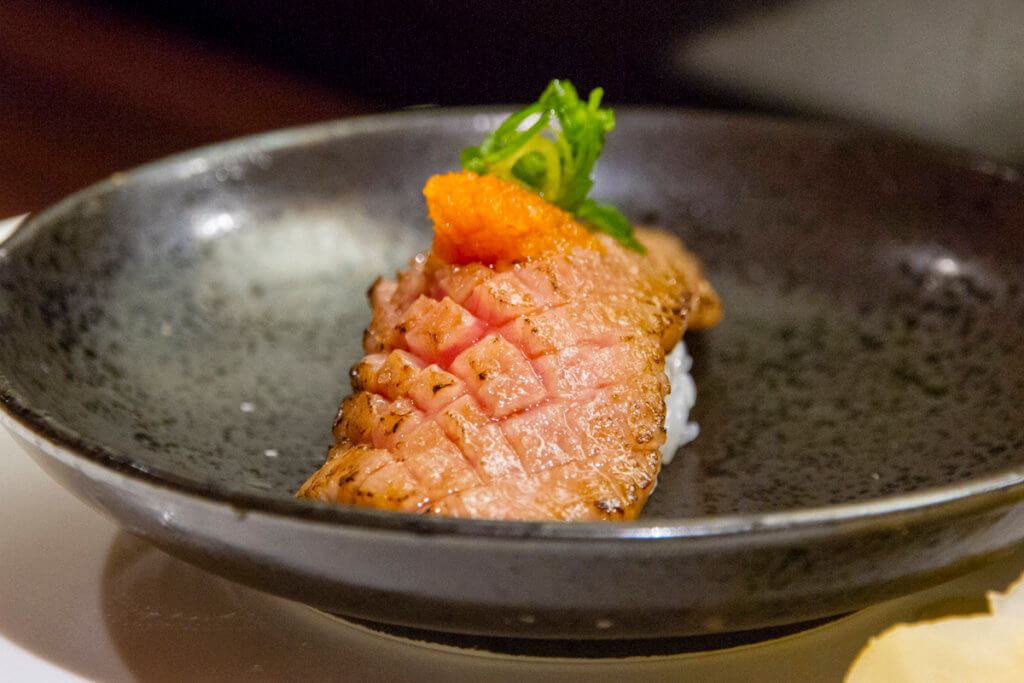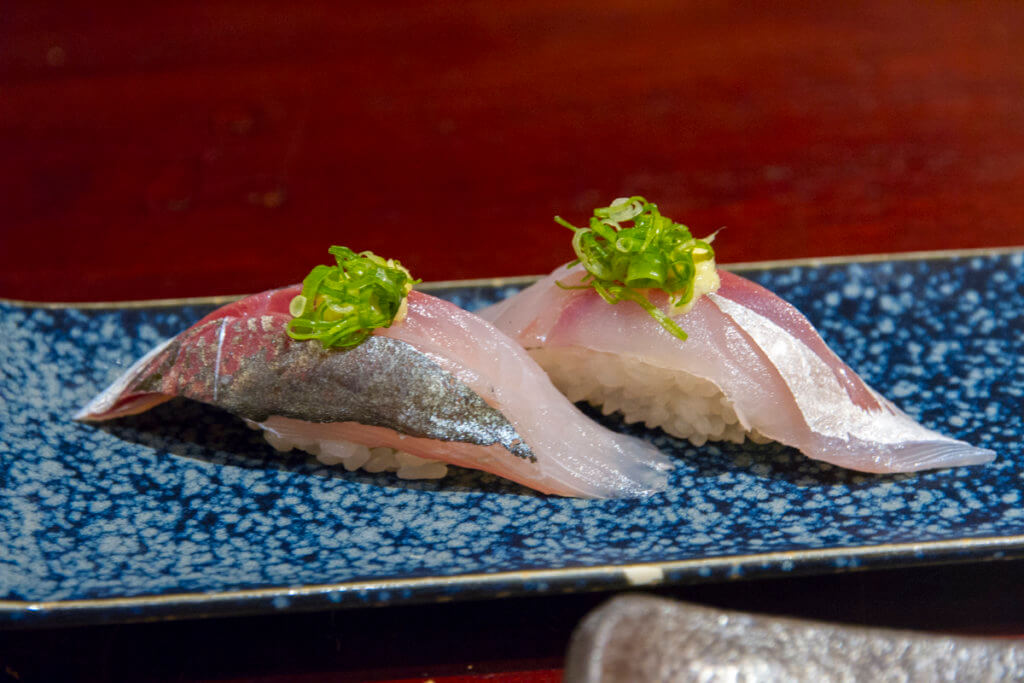 Cooked Items
Though sushi is the main draw at Sushi ii, you shouldn't pass up the cooked items either.  Here, the hot menu includes an exciting mix of Asian and Western dishes.  This includes things like seared foie gras, lamb chop lollipops, buri kama, and more.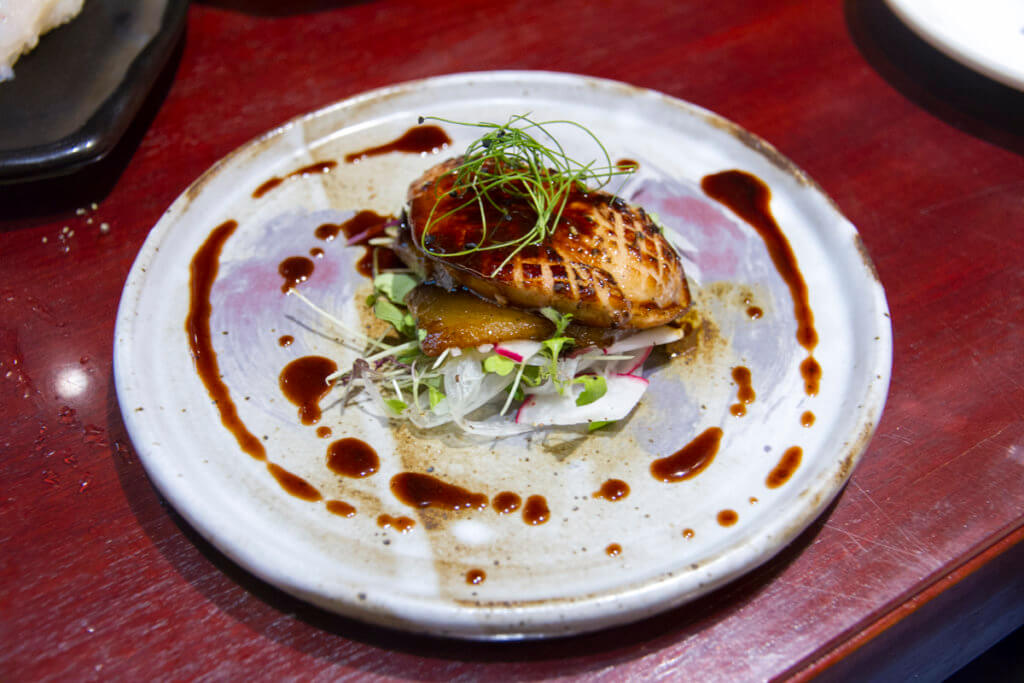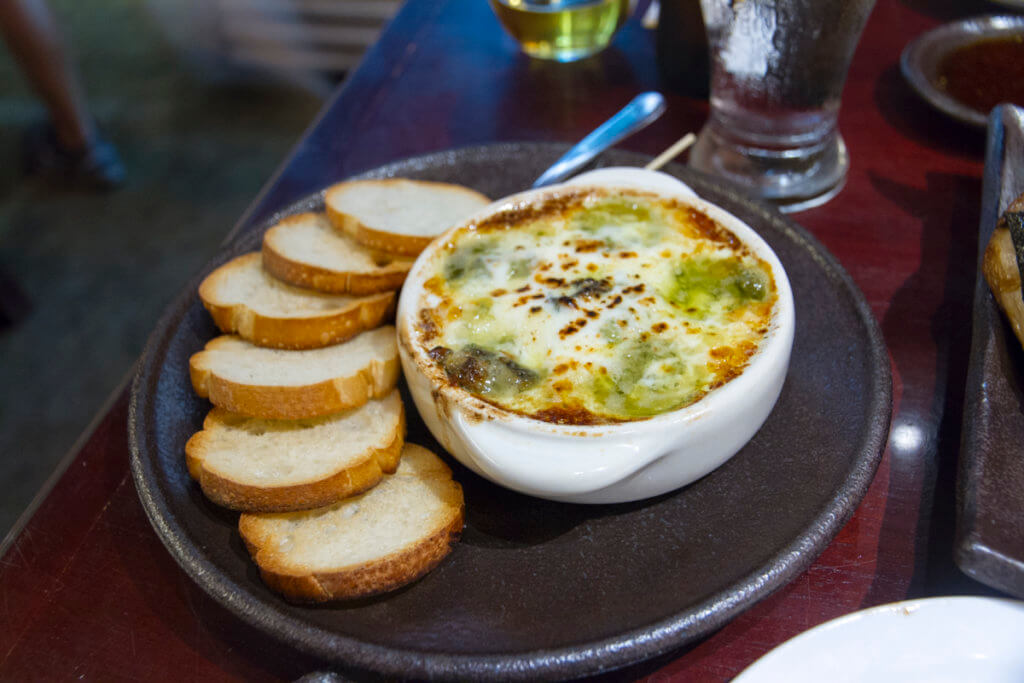 Pay particular attention to the specials menu here.  There you'll find unique dishes like agedashi sweet potato (my favorite) and rare items like nabeta.  Nabeta, by the way, is a bottom-feeding fish that has an almost shellfish-like texture and a fantastic, delicate flavor.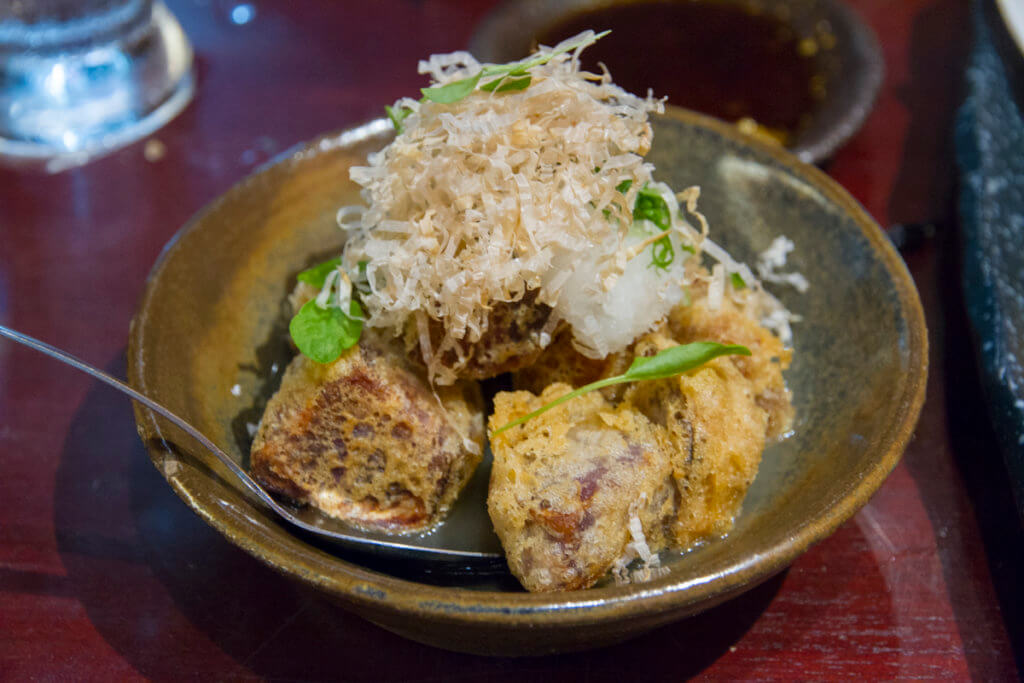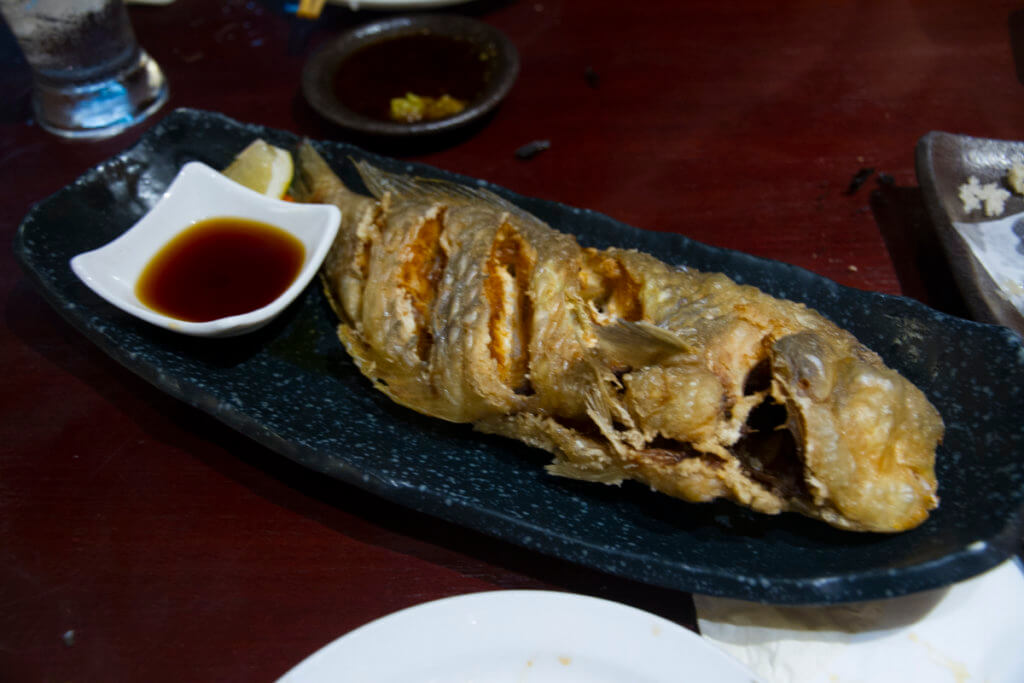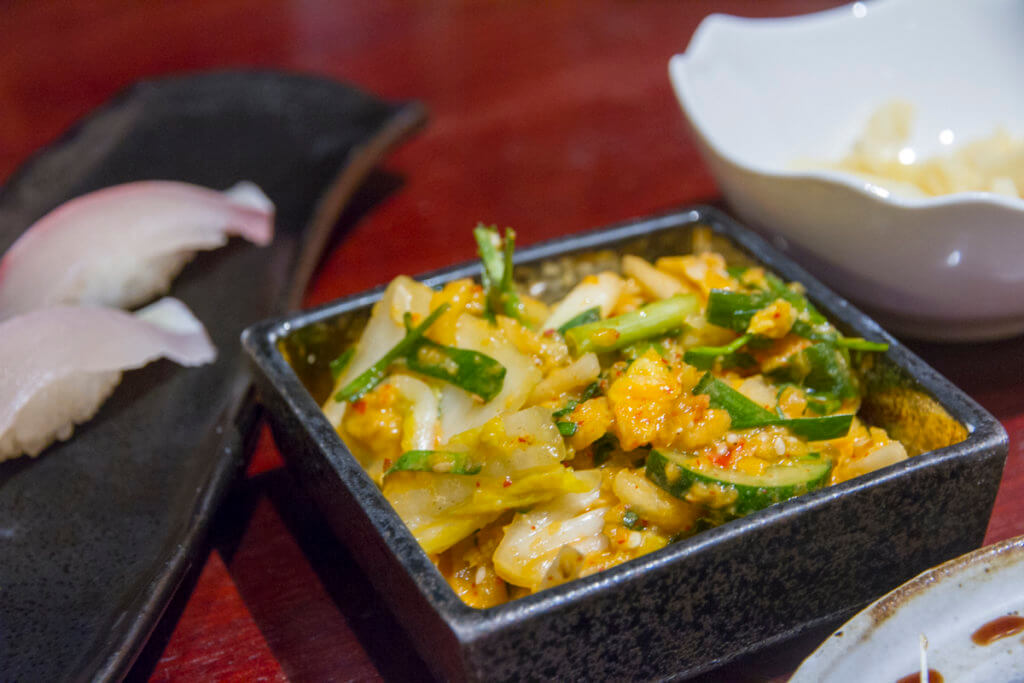 Sushi ii, Final Thoughts
Sushi ii isn't your typical sushi restaurant or izakaya.  All dishes here are done exceptionally well and can range from super traditional to incredibly inventive.  That makes choosing here very difficult, as the omakase and hot items will definitely be too much.  So what I'd suggest doing is coming with a group of friends so you can share hot items in addition to your omakase or ala carte sushi orders.  Of course, you could always just come in and order a small variety of sushi and hot items too.