A few notes: This review is from a flight I took in September of 2014. My memories of this flight are a little fuzzy, so I am doing my best to remember the details. There was alcohol and sleep deprivation involved. 
Also note that I have started to inject more of my own personality into my flight reviews. My flight reviews now aim to 1) Entertain. 2) Inspire. 3) Inform. Sometimes I sacrifice #3 to do #1. But I would never go #2 on a plane if I didn't have to.

Trip stats from Free World Traveler. 
I probably owe you some background. In November 2013 they released first class award space on Lufthansa, and I booked it for September of 2014. When September came around, I seriously debated whether I should take the flight, because it would mean 33,000 miles in two weeks.
Never one to back down from a challenge, I honored that flight reservation, even if it meant some rerouting along the way.
Already for this trip I wrote a review of Lufthansa first class (the Luxury German Automobile in the sky). Then I stopped writing about this trip because I spent like 2 days writing the Lufthansa review and got burned out. 7 months later, it's time to review Thai Airways!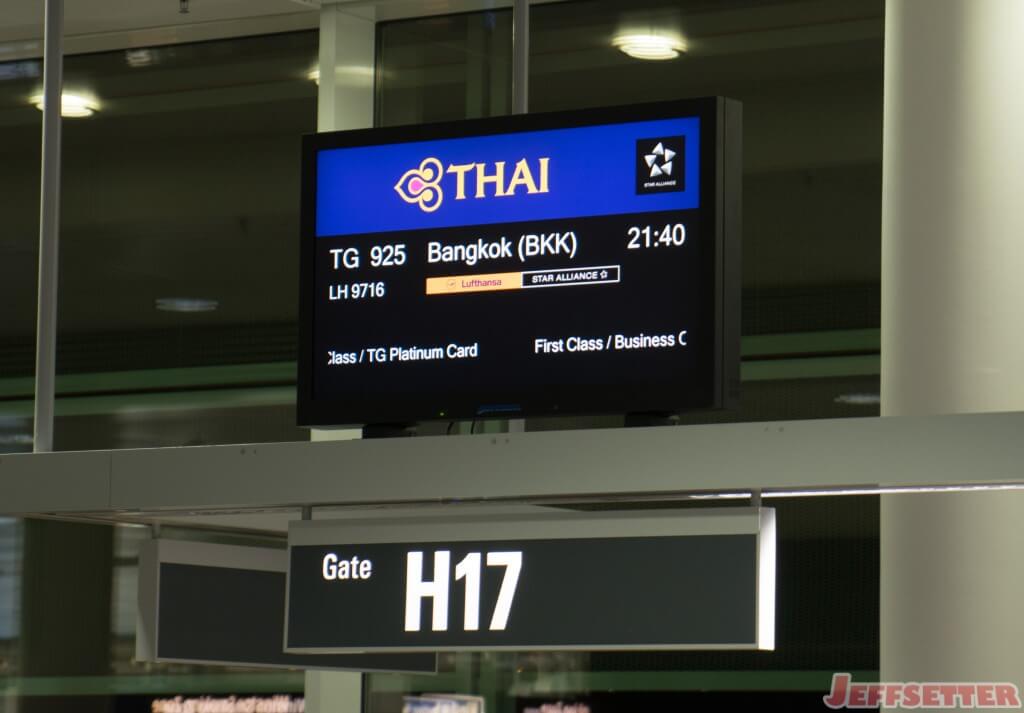 The flight was scheduled for a 9:40 PM Departure and just short of 11 hours in the air. This was the perfect flight for sleeping, if you're into that type of thing. I happened to be very into that type of thing after sleeping little during the previous legs of this journey.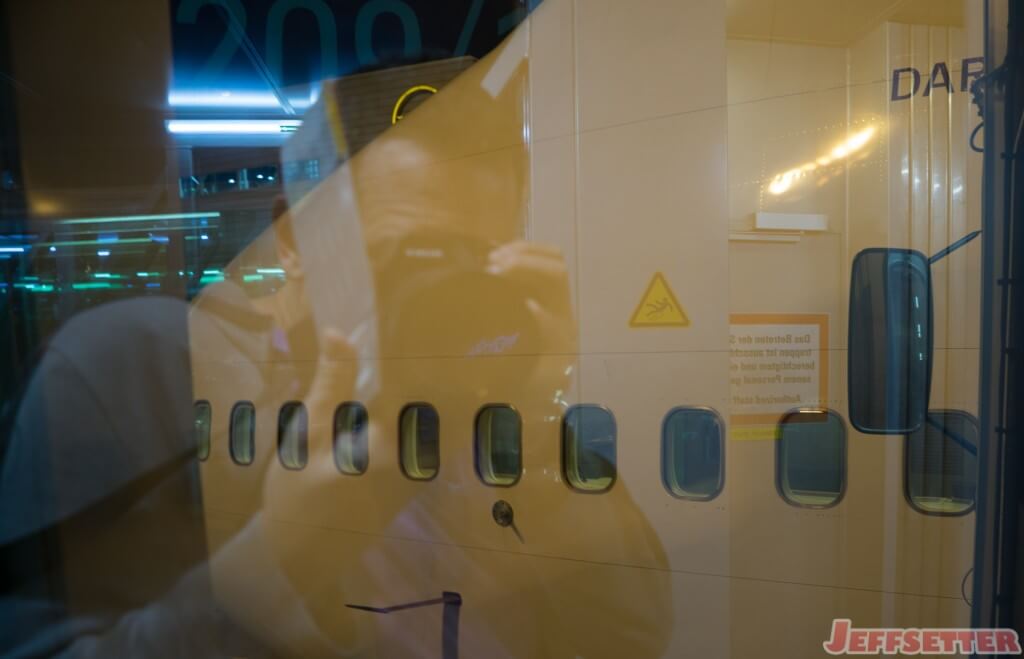 As I walked onto the plane, I noticed that I was seated in probably the most undesirable part of the cabin.
Of course, complaining about a first class award seat would be like complaining about which $100+ bottle of champagne they were serving.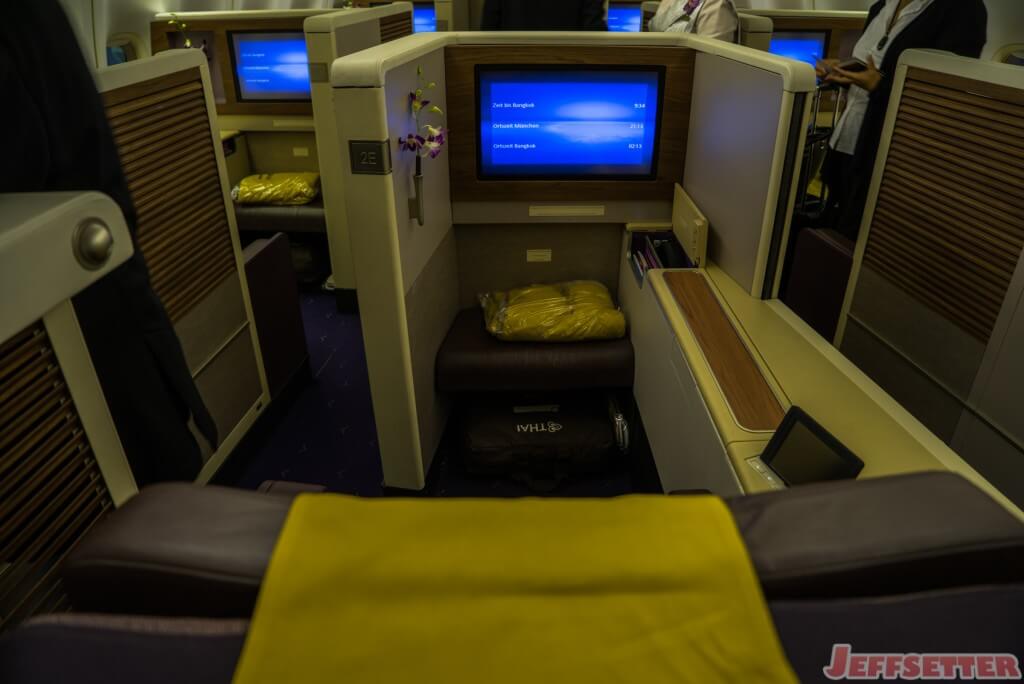 Speaking of bottles of champagne, Dom Perignon was being served on this flight. Every time I see that label I feel like I'm in a rap video.
The large LCD screen showed my airplane pointing toward the atlantic ocean. Hilarious!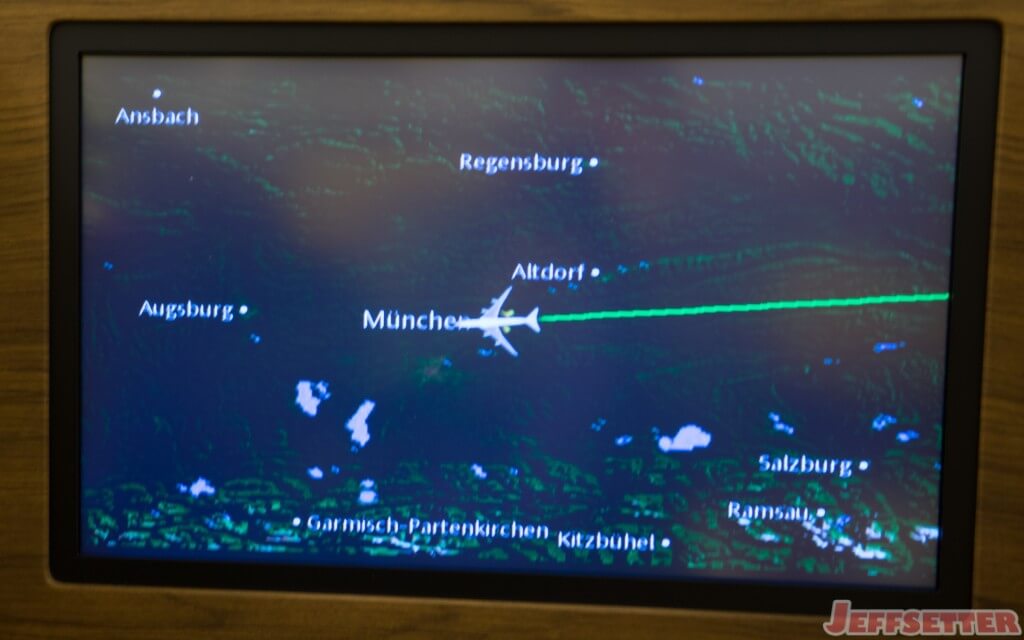 Let's get up close and personal with my lair for the next 10.5 hours. The seat was comfortable and had nice colors and accents.
There was also plenty of legroom and places to put the bedding and pajamas.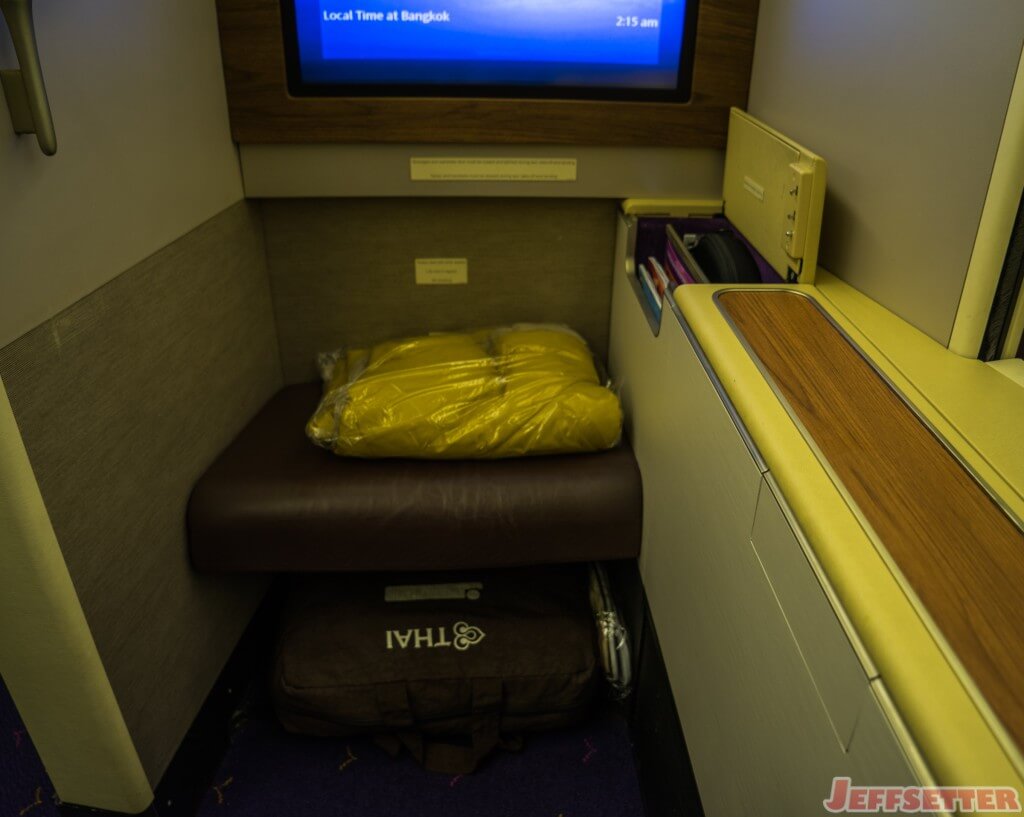 And of course the seat controls were very suggestive in the positions they wanted me to try.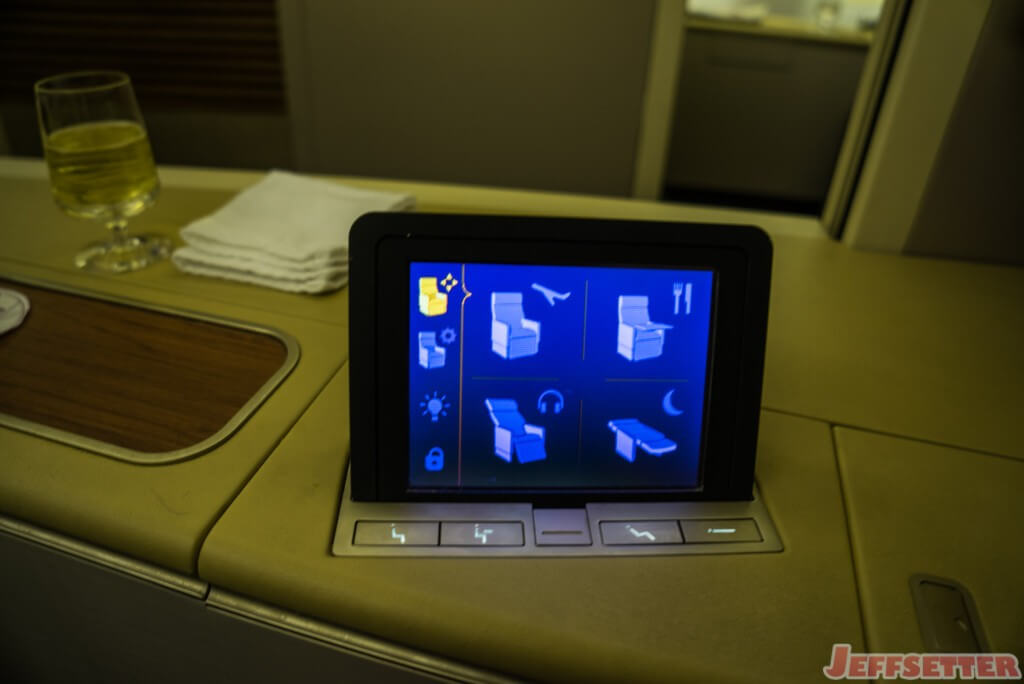 After we took off, I looked over the menu. I'm usually a red wine drinker, but I decided to have a glass of bubbly in honor of my favorite Fast and Furious character Dom Toretto.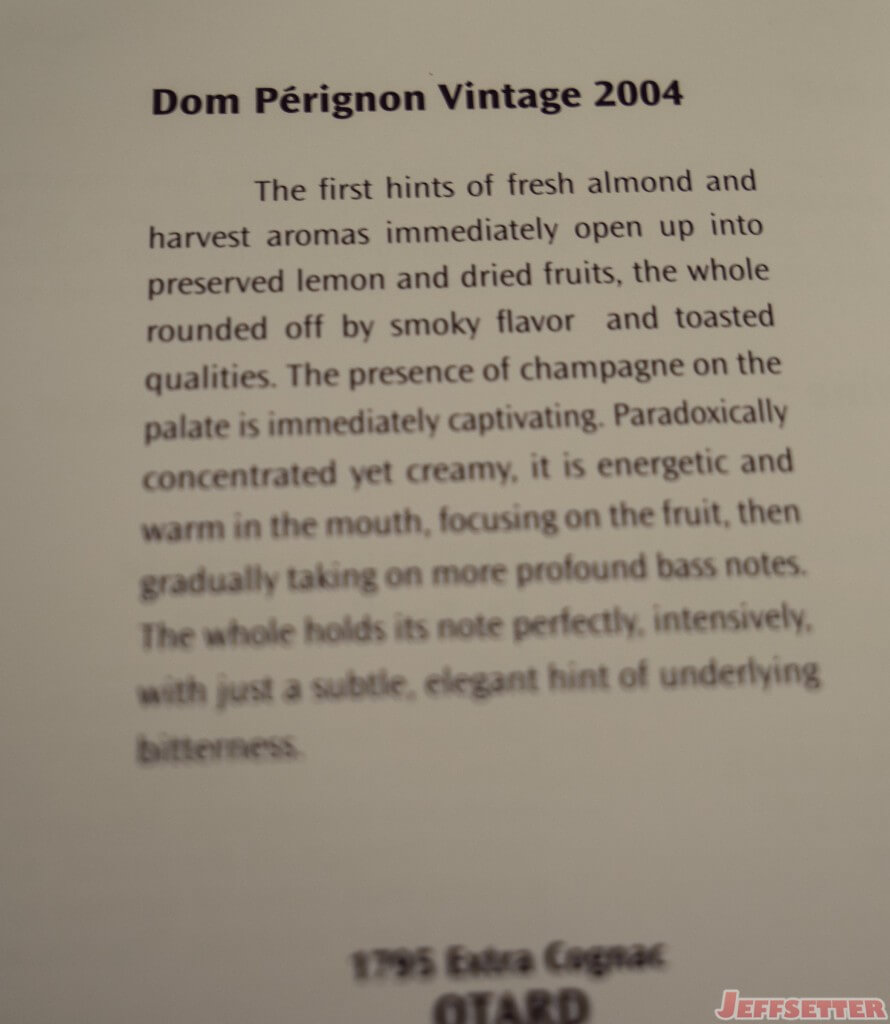 Then to the food menu. Today we would be having dinner and breakfast. With the 10.5 hour flight, there would actually be enough time to enjoy both meals without feeling like too much of a fatty.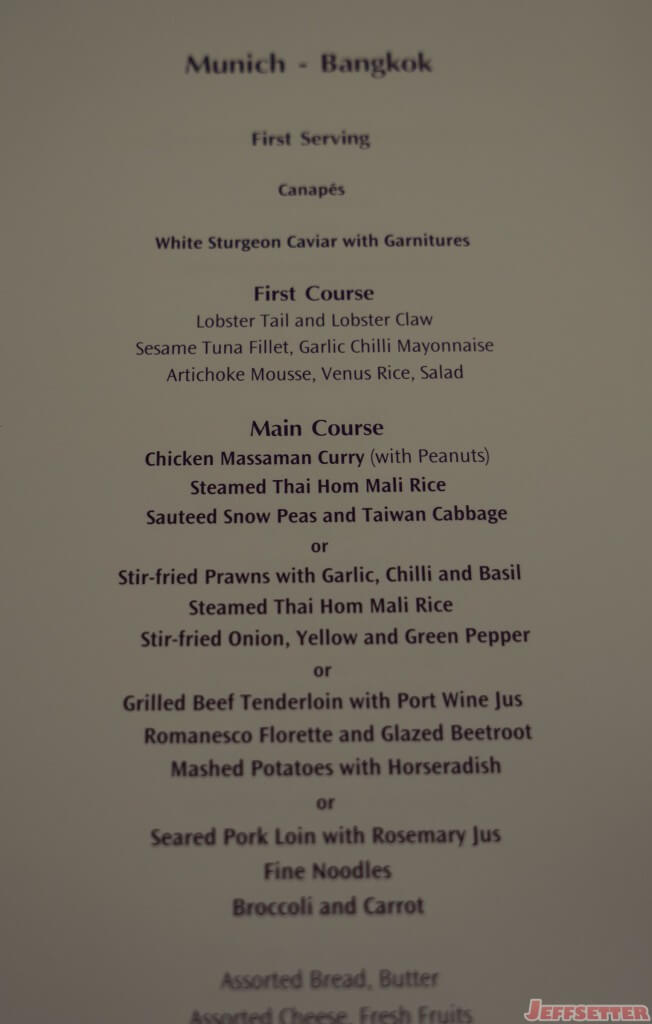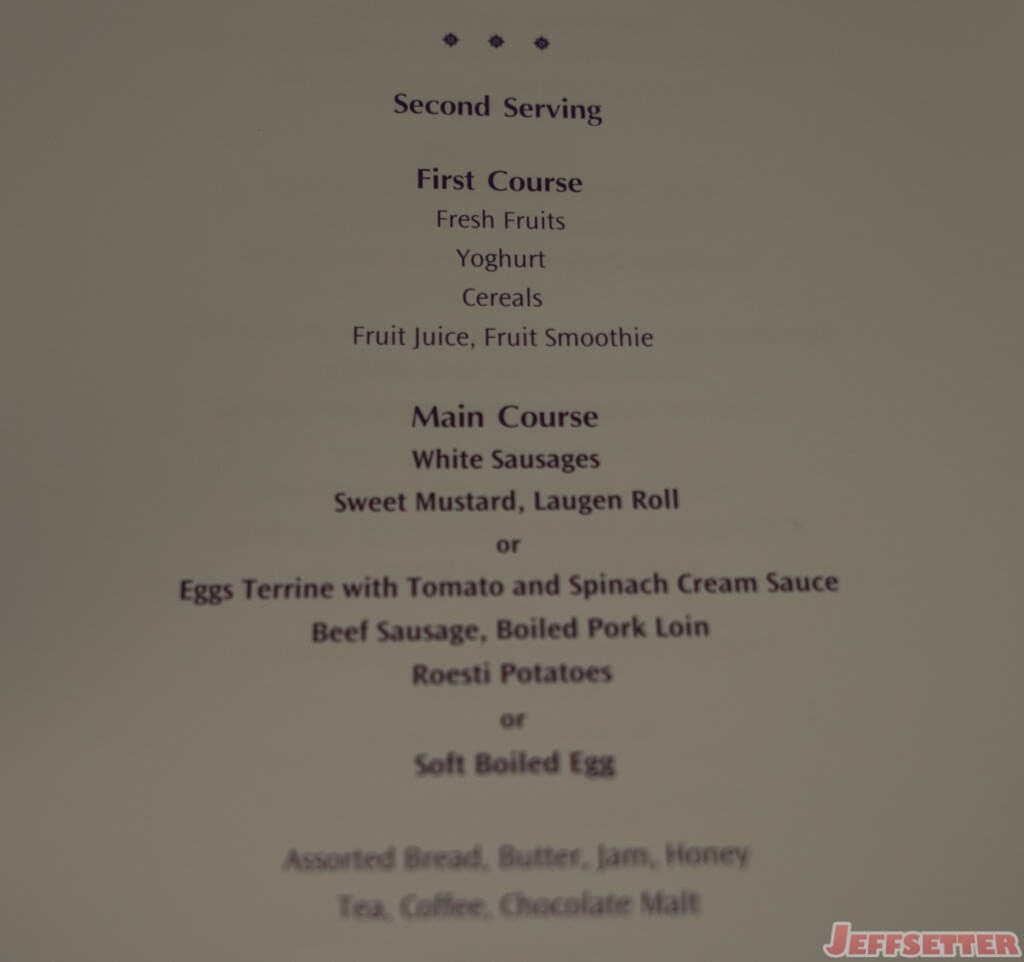 They also handed out pajamas and other sleeping gear. I tried to put on the slippers. Hilarity ensued.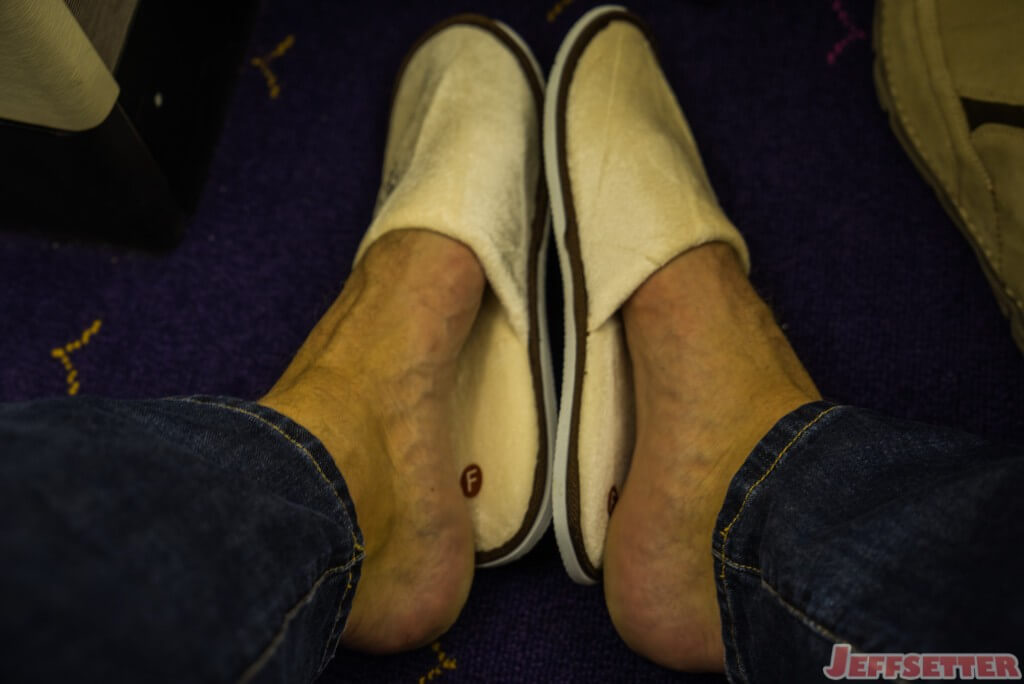 The pajamas were a perfect fit. I would later learn that they were on the warm side. Like super warm non-breathable fabric. Like the kind of suit a wrestler would wear before trying to make weight for a big match. The cabin is also very warm, which meant I was overheated much of the flight.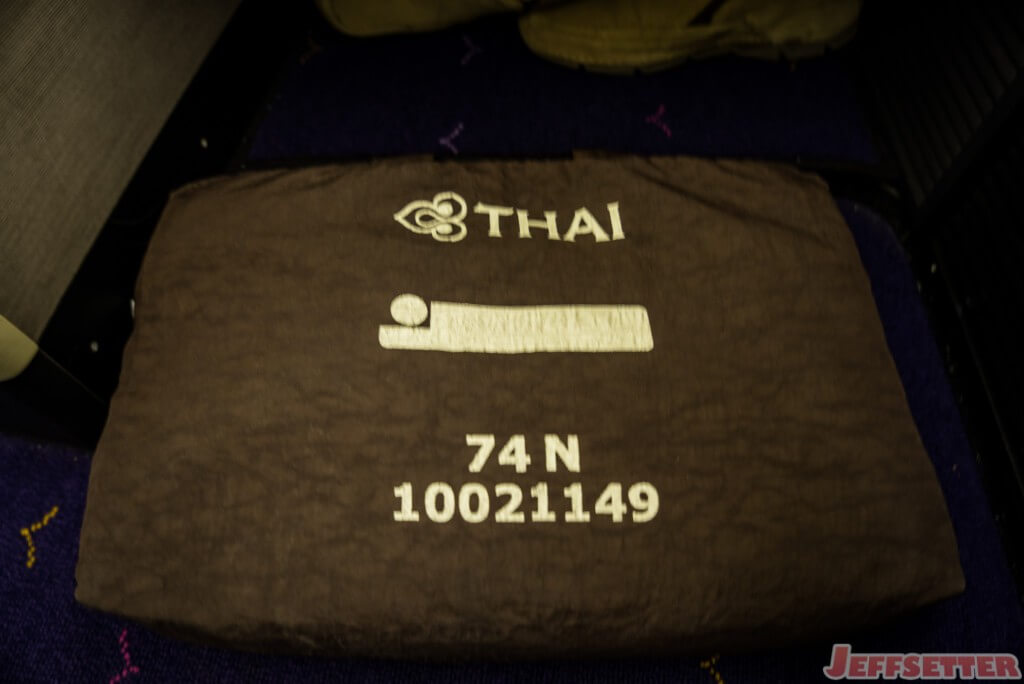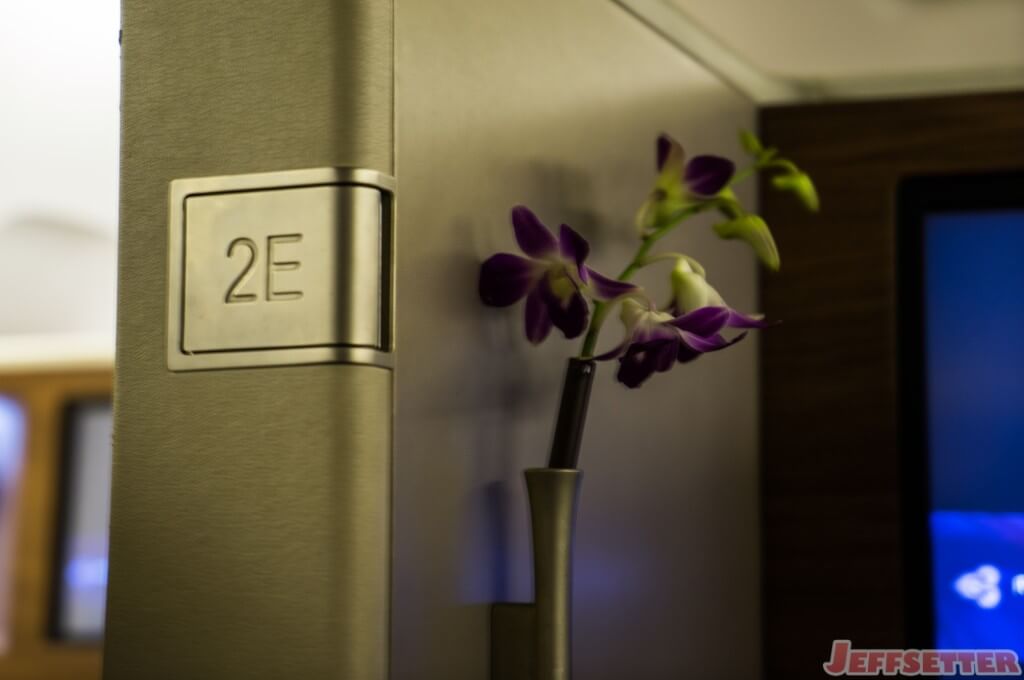 Soon dinner was served. The Amuse Bouche was not very tasty. I would give it a 2 out of 5.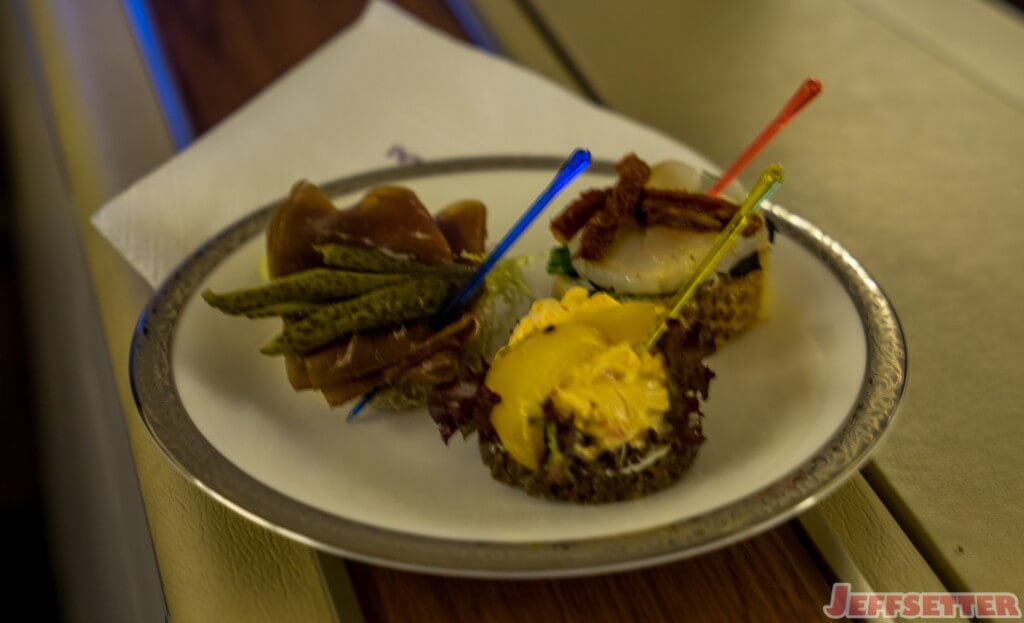 Then they set the table for the big meal.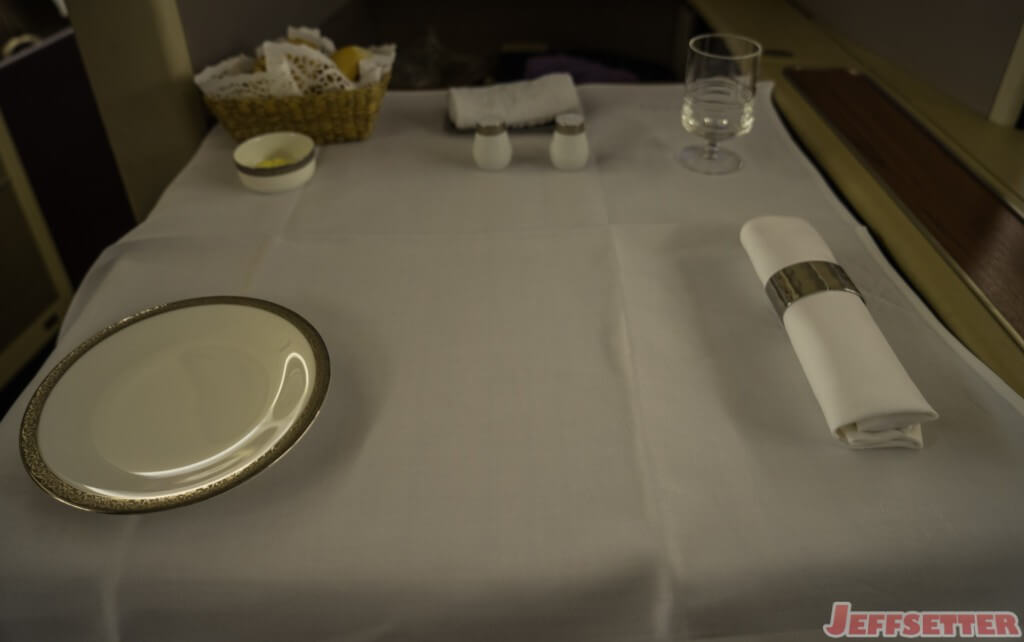 They offered bread along with a caviar course.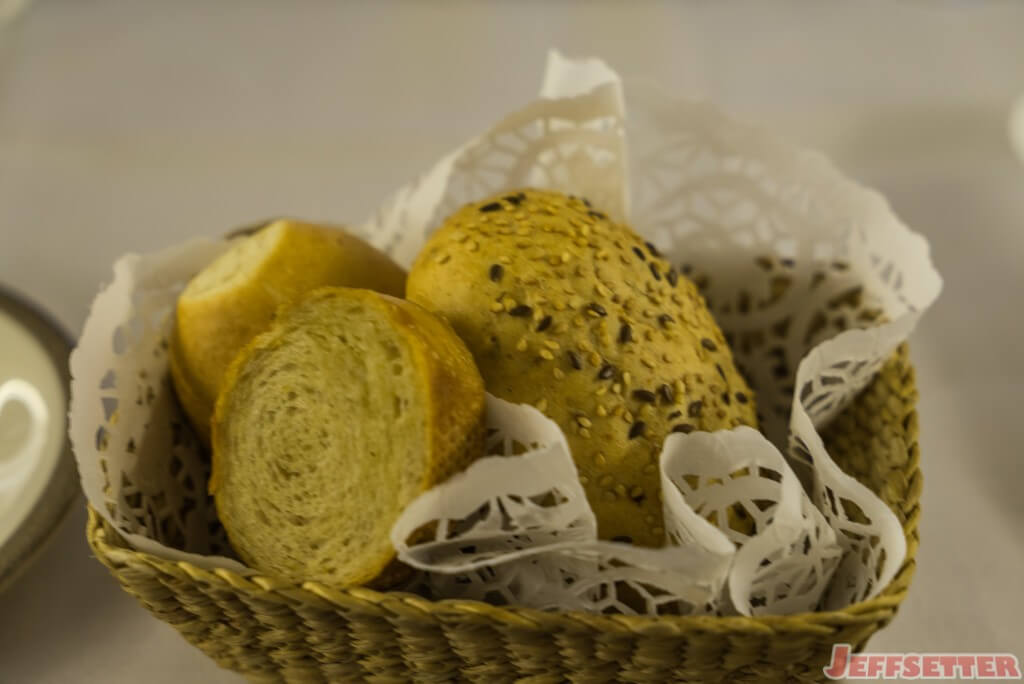 This would be my second caviar course within the past 24 hours. I enjoy eating caviar, but much like Dom Perignon, I really just eat it because it feels like I should.
I would never order either of these at full price in a restaurant, but when on an airplane? Absolutely.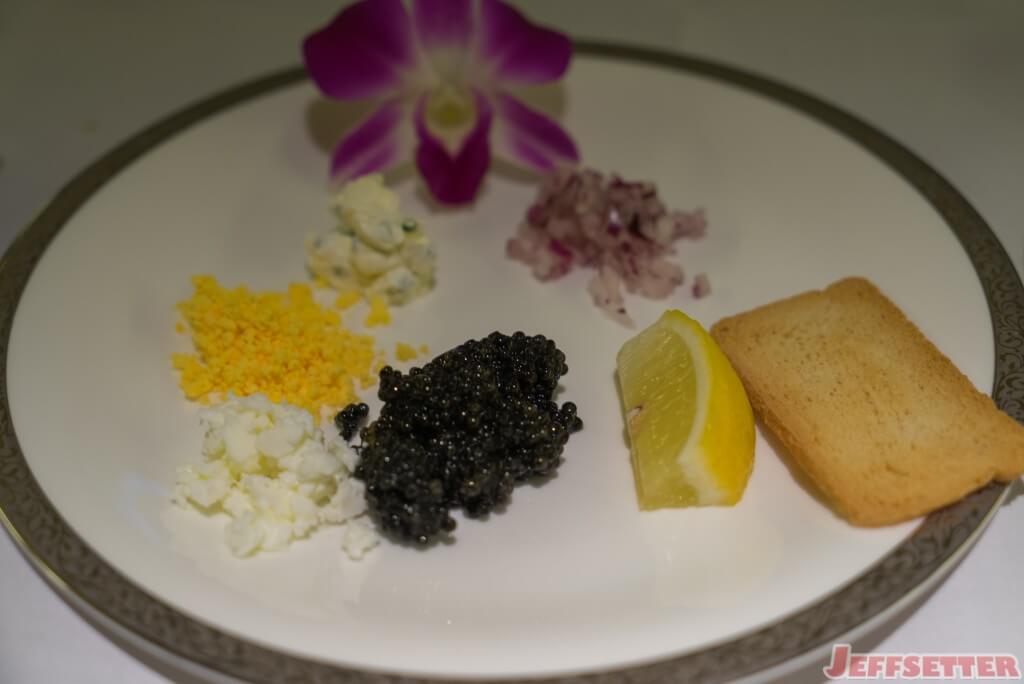 Now we got to the Tuna and Lobster Tail appetizer. When I was looking at the picture, I was going to describe the lobster tail as "Crab Knuckle" until reading the menu again. This is why we take pictures of the menu on these flights. So we don't mistakingly use terms like crab knuckle.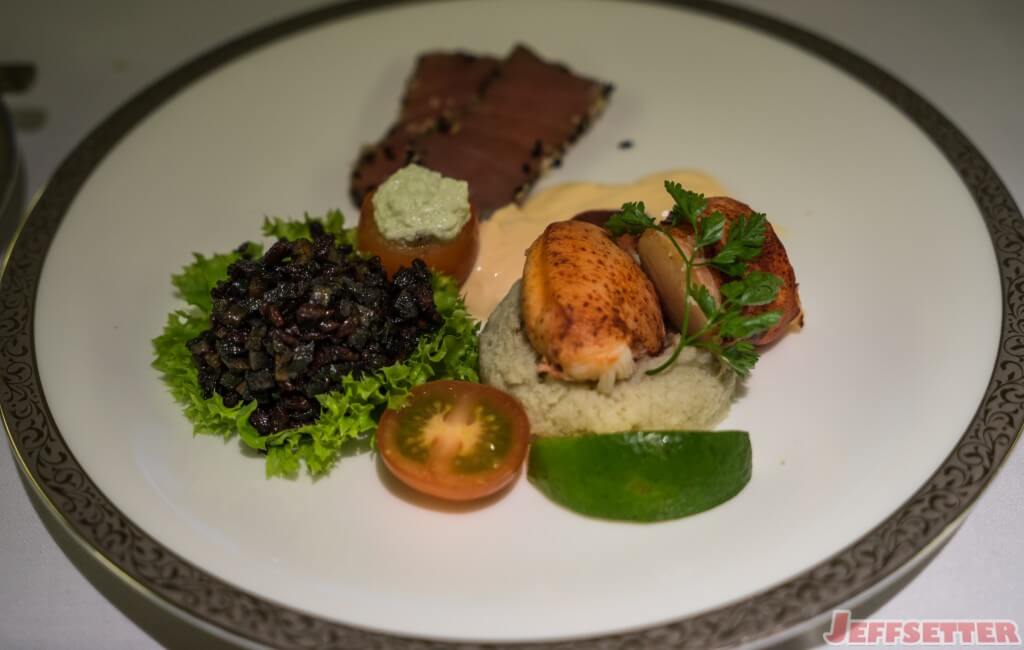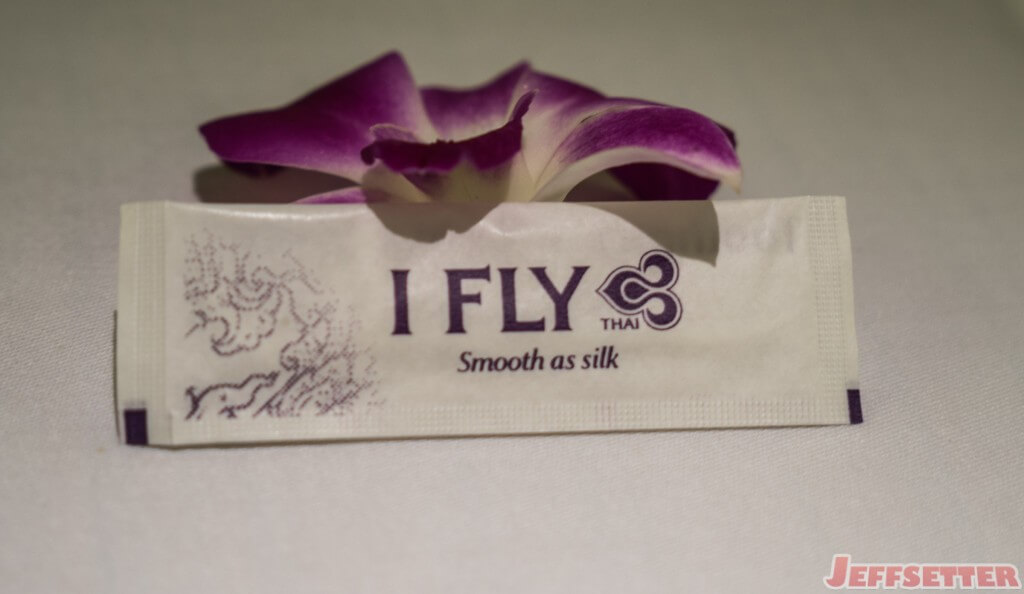 On to the main course we go. Chicken Massaman curry. The type of dish that makes want to jump up and down and say "lawwwdd Jesus!" it was that good.
I'd eat this every day if I could. But only off of fancy china, because that is now my expectation.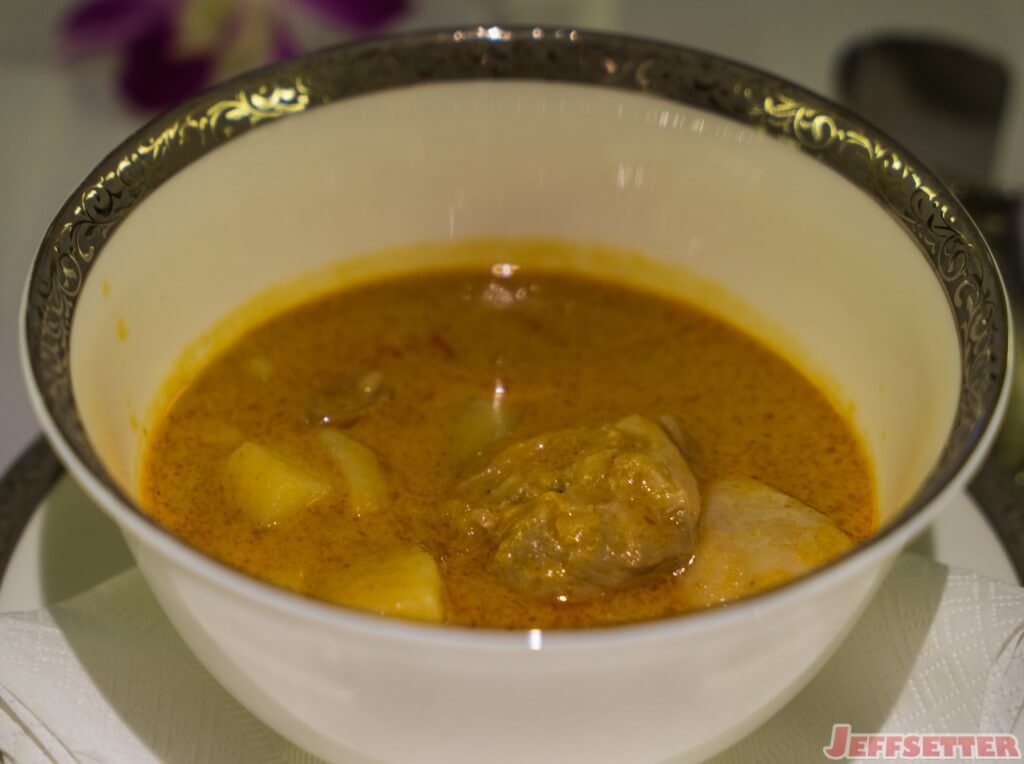 Apparently I either didn't get dessert or I didn't take a photo of it. Either way, there ain't no pictures to share.
But there was an amenity kit from Rimowa. I love this rugged little thing and have been using it for travel and toiletries ever since.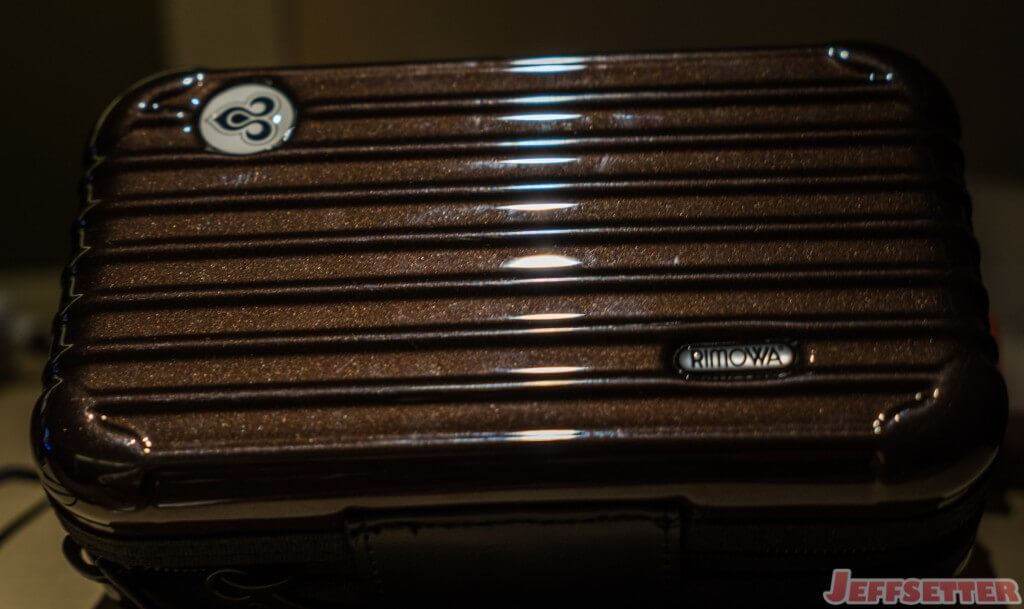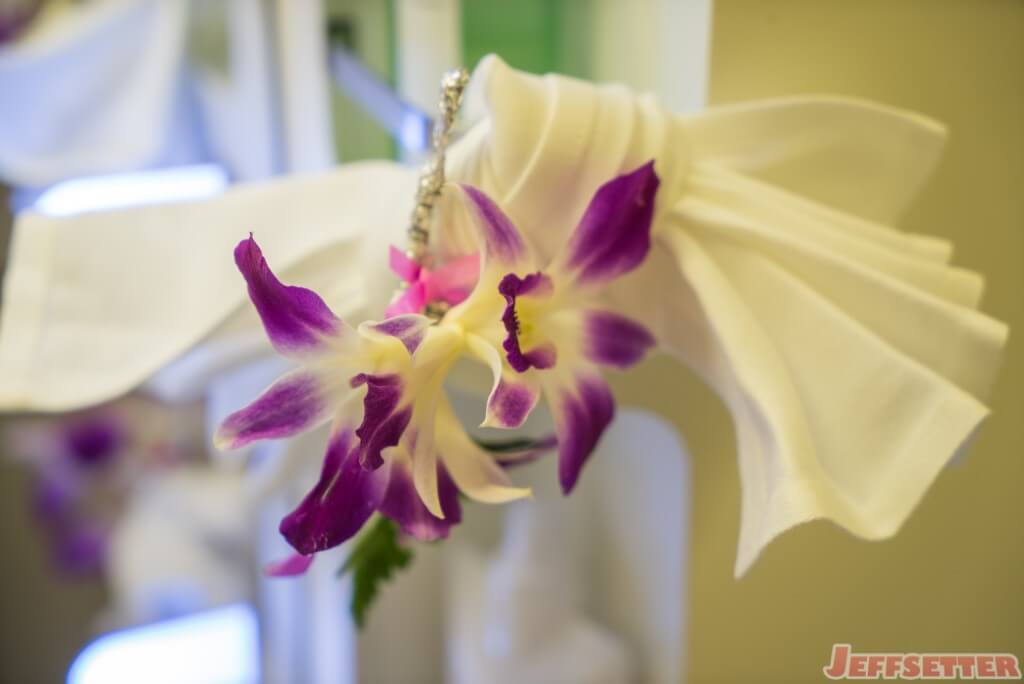 As I was doing my beauty ritual in the lavatory, the flight attendants made my bed. The bed was lie-flat and comfortable. Since I was in the middle of the plane, I did not have much privacy. But I was able to stretch out and be comfortable without hitting any walls.
Pro Tip: On hot planes, use the blanket as extra padding underneath you. Then constantly grab at your shirt to make sure your belly isn't exposed to other passengers while sleeping.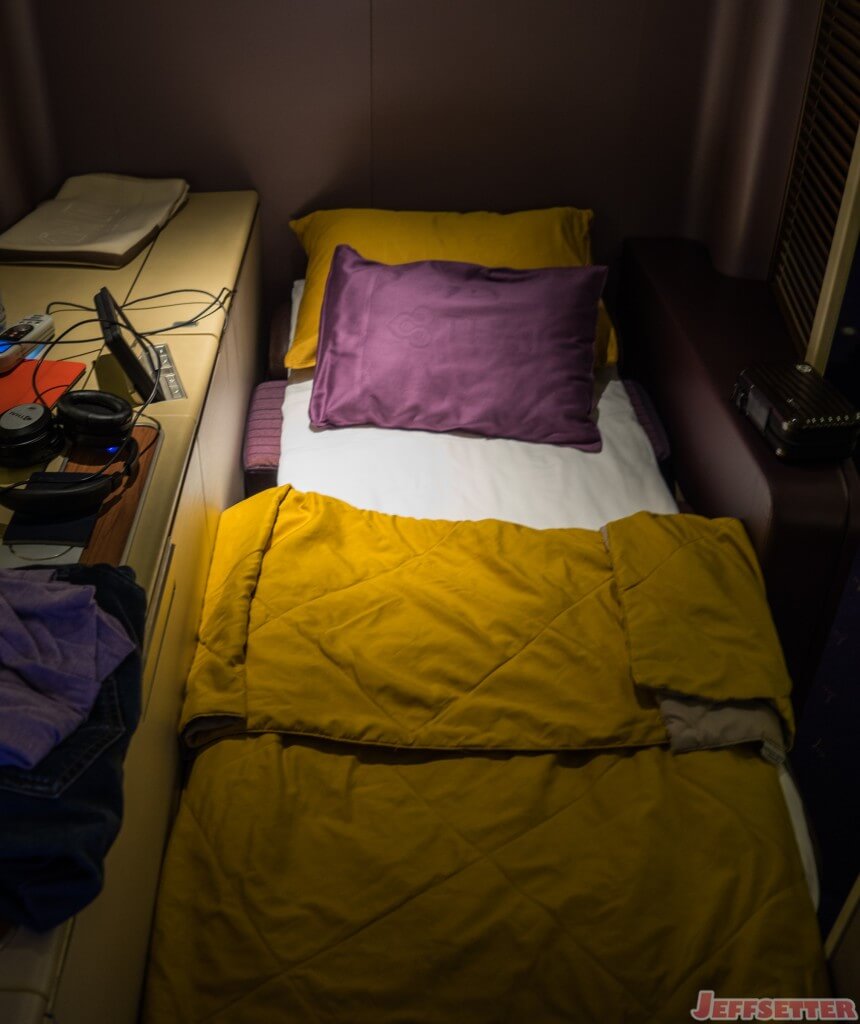 I woke up to an excellent breakfast. The entire food experience on Thai was fabulous.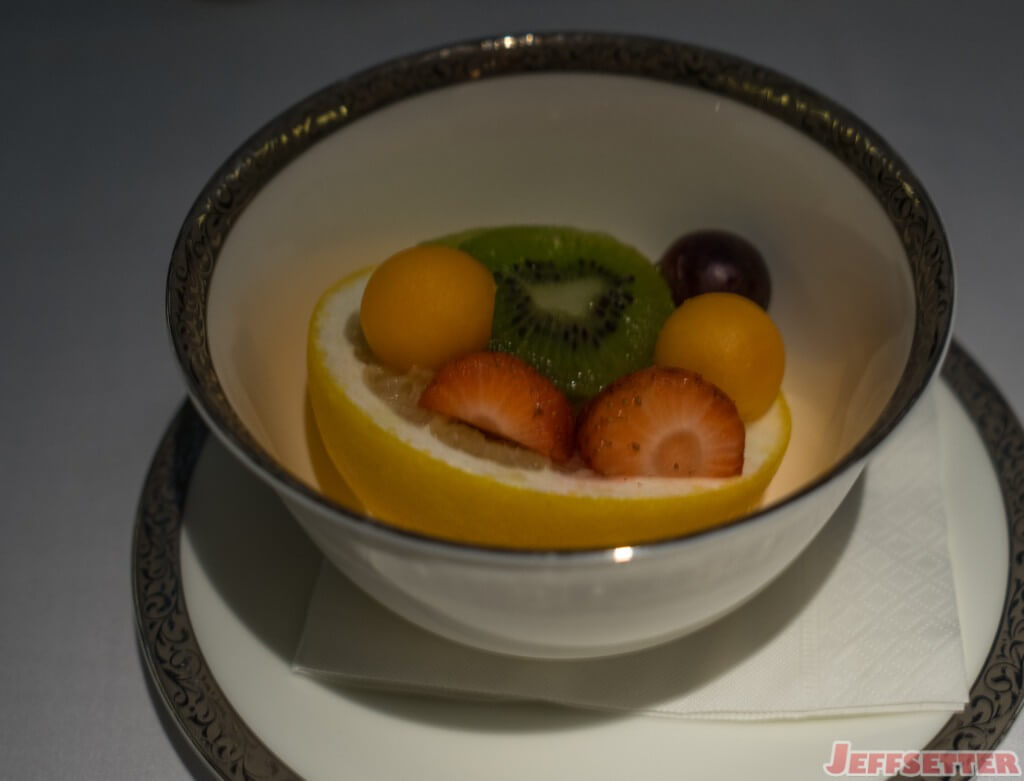 Soon it was time to land in Bangkok. That was where the adventure would begin as I was whisked off in a golf cart to the first class lounge and spa. More on this in a future post!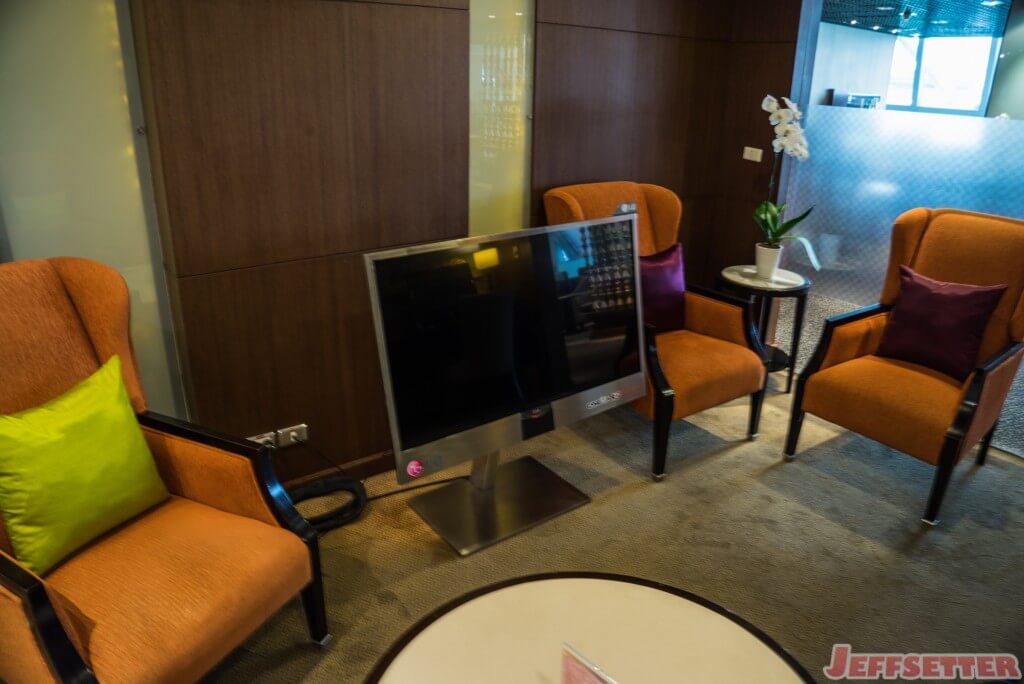 Thai Airways First Class Review
For years I have read reviews of Thai Airways and wanted to fly with them. This experience was excellent in every way. The food was superb, the service was solid and the amenities were a nice touch. And I haven't even gotten to the part about my awesome lounge experience complete with a Thai massage.
I would fly Thai again given the opportunity, and I know Mrs. Jeffsetter will be along for the ride as well.