Hyatt gave us a lovely Valentine's gift in the form of an all-new award category level. So let's take a look at and discuss the 2022 Hyatt award charge changes in Hawaii and beyond.
To be fair, the World of Hyatt award chart we had last year was generous. In fact, I booked an entire trip around staying at the Alila Napa Valley because of it. You see, our two-night stay later this year is costing me just 60,000 World of Hyatt points. At the time of our stay in November 2018, award nights were going for 60,000 points per night under the Starwood Preferred Guest program. I actually paid an eye-watering 80,000 points per night to secure a vineyard view room. That's the equivalent of 480,000 Marriott Bonvoy points for the whole two-night stay. Ouch. So, it doesn't surprise me that Hyatt would create a whole new award category for hotels like this. That doesn't mean it doesn't hurt that they did, though.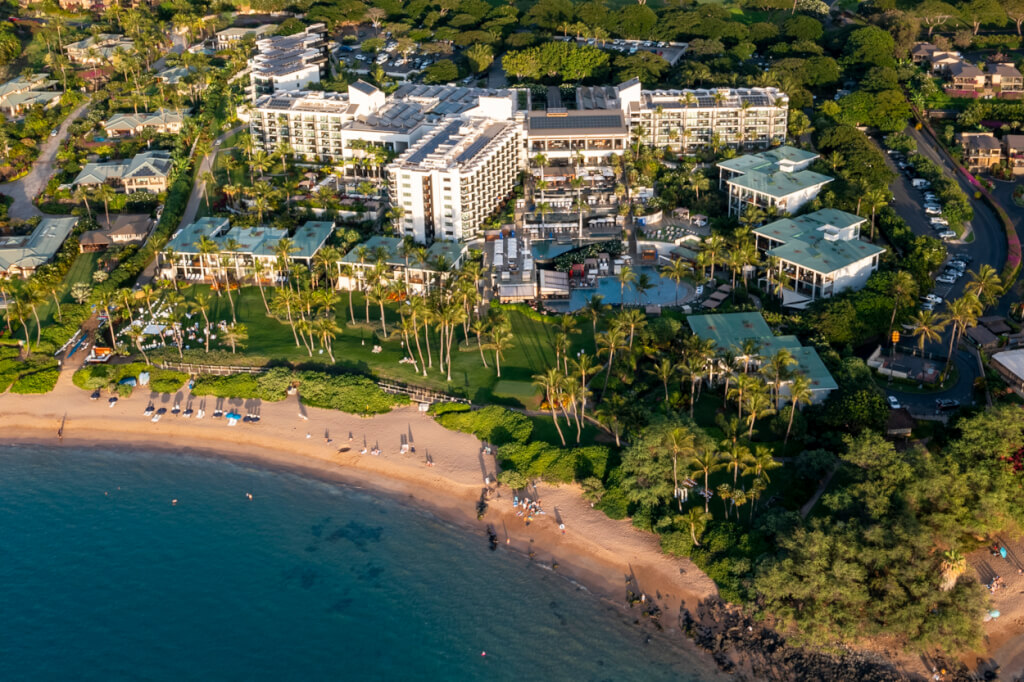 The 2022 Hyatt Award Chart Changes in Hawaii
Before we get into the Hawaii-specific change(s), let's talk about that new category 8 tier. In cat 8, members can expect to pay a normal redemption rate of 40,000 points per night with off-peak pricing coming in at 35,000 points and peak pricing coming in at 45,000 points. And joining this new, higher category are nine of Hyatt's most popular and prestigious properties in the world including:
Alila Napa Valley
Alila Ventana Big Sur
Park Hyatt Kyoto
Park Hyatt Milan
Park Hyatt New York
Park Hyatt Niseko
Park Hyatt Paris
Park Hyatt Sydney
Surprised to see the Andaz Maui on there? Neither am I. though, I'm not sure how people book a damn award stay there. I can NEVER find any availability unless I'm doing the 8-day trick. Unfortunately, however, I don't have anywhere near that many points, so I can't actually book a stay using that trick.
The good news, however, is that the Andaz Maui is the ONLY Hyatt property in Hawaii experiencing an increase this year. In total, 70 hotels are moving up a category this year, while 76 are moving down. Interestingly, I see quite a few Hyatt Centrics moving down in the U.S. This includes the relatively new Hyatt Centric Downtown Portland, which is someplace I'd like to check out next time I'm in town. Ironically, the Hyatt Place Portland-Old Port in Maine is moving up a category 🤷🏻‍♂️.
Final Thoughts
The addition of an eighth category to the World of Hyatt award chart isn't surprising, though it doesn't make it any less nasty. And while the program continues to offer better value than its competitors, it still suffers from Hyatt's limited footprint and the shenanigans they like to play with room availability. That said, while, Hyatt points are among the most difficult to earn, with Globalists members able to earn a maximum of 10.5 points per $1 spent on paid stays when you use your World of Hyatt Visa, it still holds good value.
As a point of comparison, a one-night standard rate stay at the Grand Wailea costs 95,000 points and would require you to spend $3,959 (Diamond with Aspire earning 24 pts/$) on hotel stays to earn. Moving forward, the Andaz Maui comes in at 40,000 points per night at the standard rate and would require you to spend $3,809. Marriott currently prices cat 8 standard award nights at 85,000 points, requiring members to spend a whopping $4,048 (Titanium w/Bonvoy Brilliant at 21pts/$).
By the way, the category changes and 8th category go into effect on March 22, 2022. So be sure to book your stays before then!