During our Gourmet Adventure Through Northern California, we stayed at three different hotels. And the stay I was most looking forward to was the one at the Las Alcobas Napa Valley.
While our previous hotel, the Courtyard Merced, left much to be desired, our next hotel, the Las Alcobas Napa Valley looked like heaven. In fact, the Luxury Collection property has an idyllic setting with some of its 68 rooms overlooking one of Beringer Winery's vineyards. Plus, being a Marriott brand meant that I could redeem points for what promised to be a pricey stay.
Booking Our Stay
For this particular stay, the rack rate was $800/night for a standard view room. At the time, award stays came out to 60,000 Star Points per night, with vineyard view rooms pricing at an eye-watering 80,000 points. Being a special occasion, though, and points + cash not being available, I bit the bullet and redeemed 160,000 Star Points for our two-night stay. That's 480,000 Marriott Bonvoy points, in case you're wondering. Cash rate for our room during our stay? About $1,000 per night.
Location
As its name suggests, the Las Alcobas Napa Valley is in Napa Valley. Specifically, though, it's just north of the town of St. Helena. Perhaps even more confusing, though, is the fact that the Las Alcobas is right on busy St. Helena Highway. It's supposed to be a tranquil property, so how could this be being so close to a major thoroughfare? Well, that wasn't an issue, though I did shoot right past it on arrival day.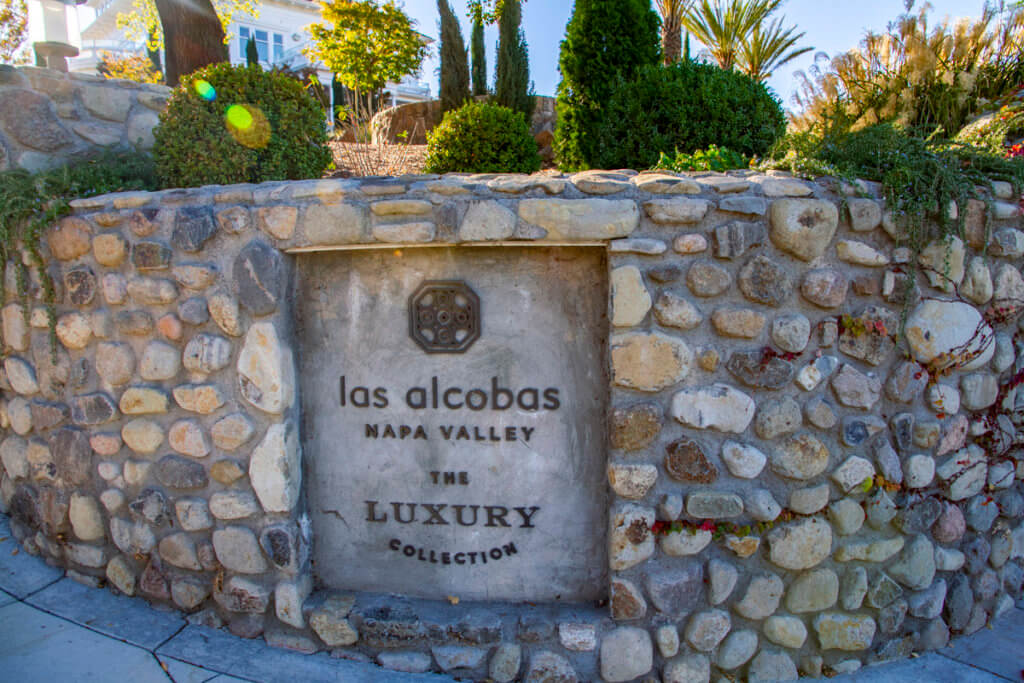 Arrival Experience
The Las Alcobas Napa Valley is a valet-only property. Thankfully, valet parking is complimentary, which is especially nice considering how expensive room rates are. However, the property doesn't have a front desk either. So when you pull up to the property to check-in, you give your name to the valet. The valet then contacts guest services, which sends a rep out to meet you. You then complete the check-in process right at the valet stand. From there, the rep escorts you directly to your room.
Room
As I said earlier, I booked us into a vineyard view room. However, at check-in, the rep notified me that we were upgraded to a better room. Turns out we got a high floor room instead of the ground floor vineyard view room, which was nice. So, we made our way to the rear building, which is where all vineyard view rooms are.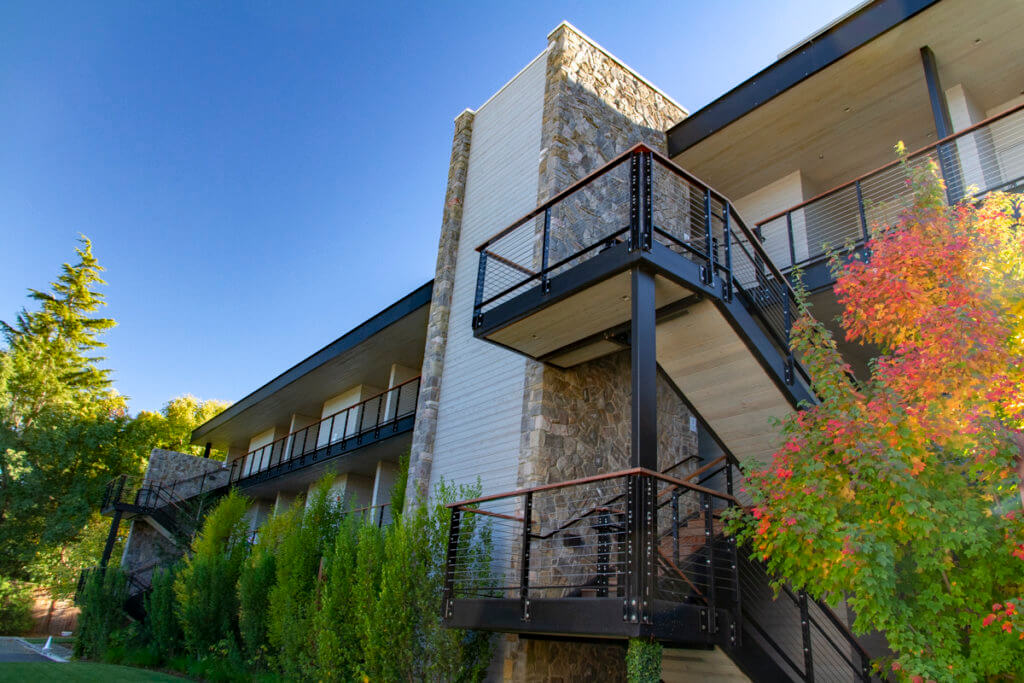 We ended up the top floor of the three-story building, so we took the elevator up. From the open walkway, you could see the parking lot and the Acacia House.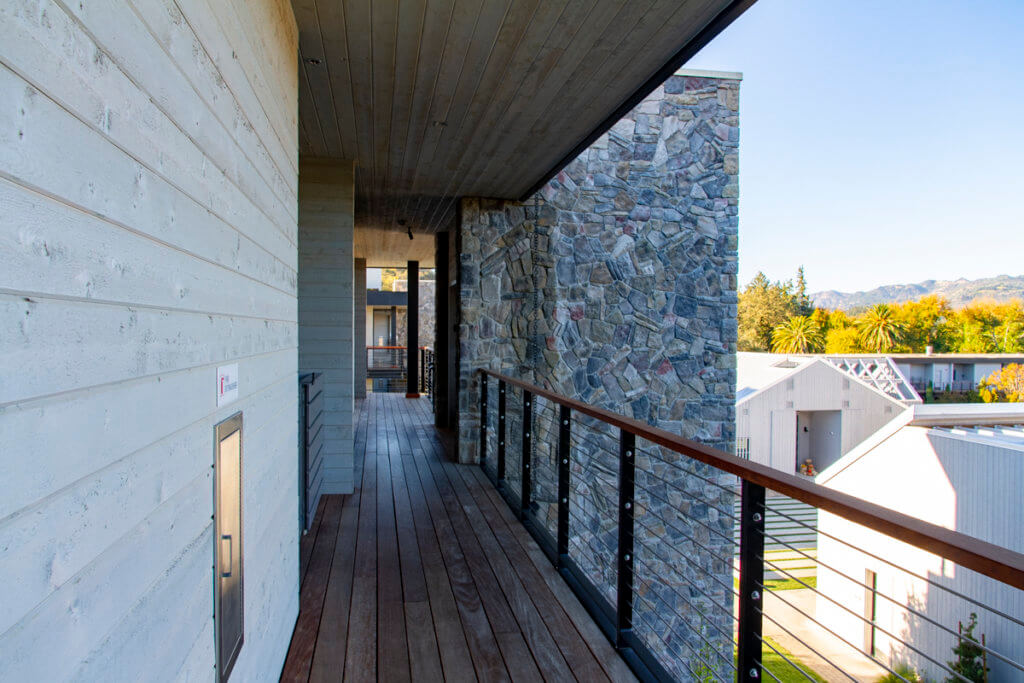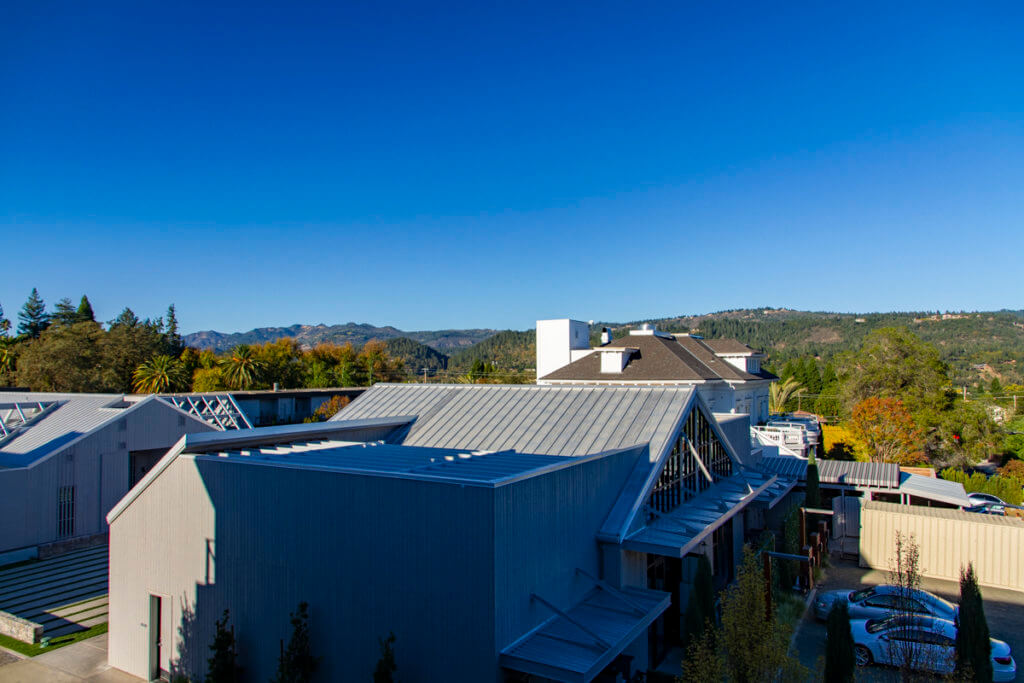 As we approached our room, the guest services rep opened the outer gate, revealing a small porch.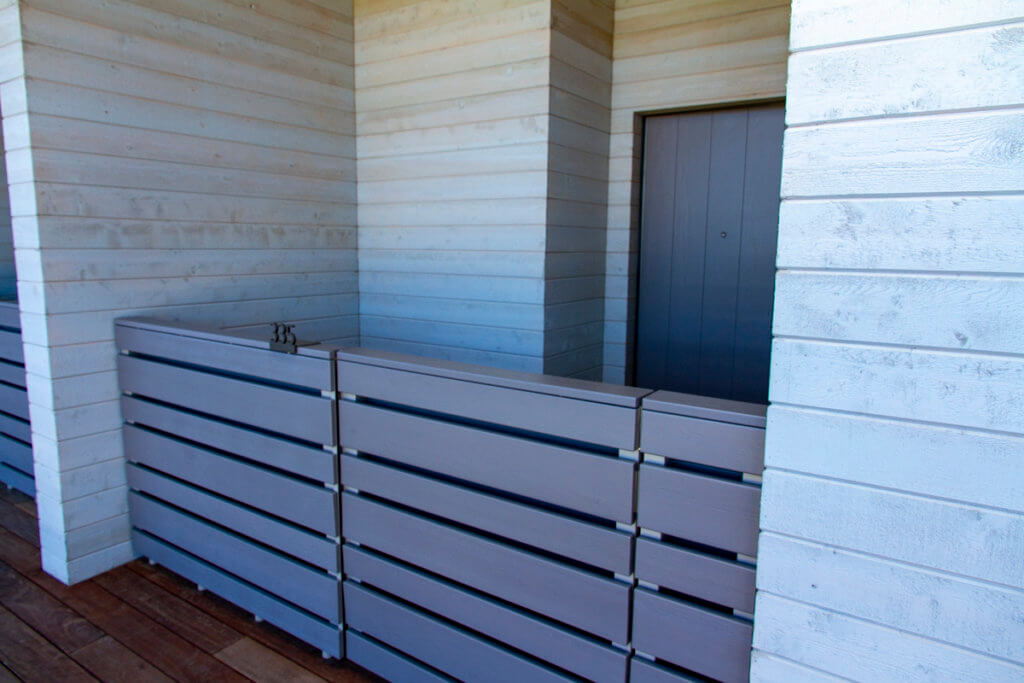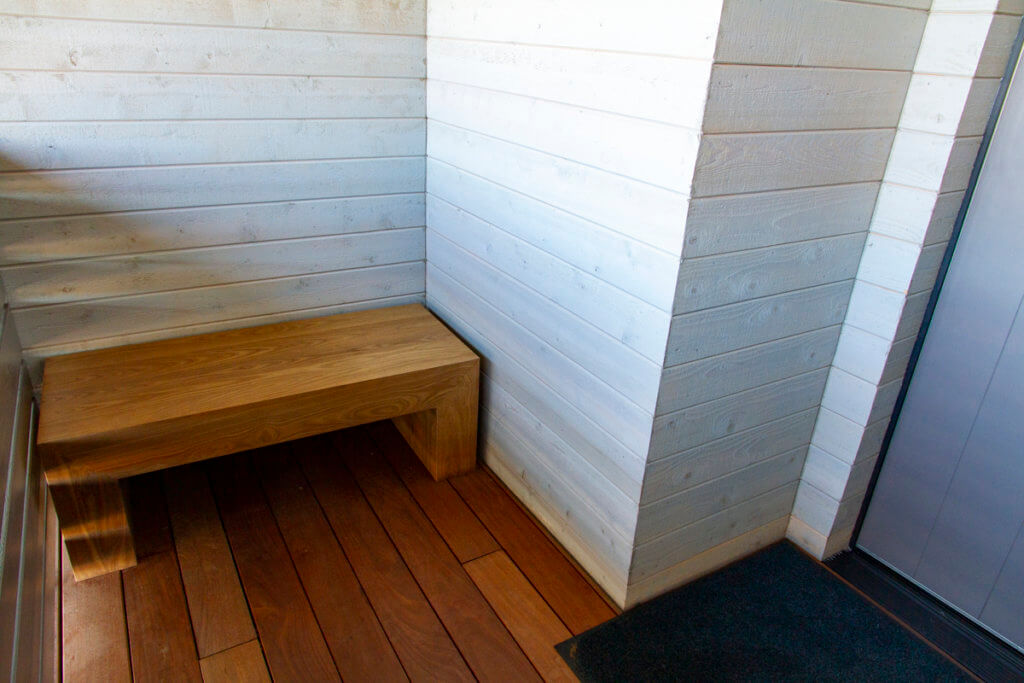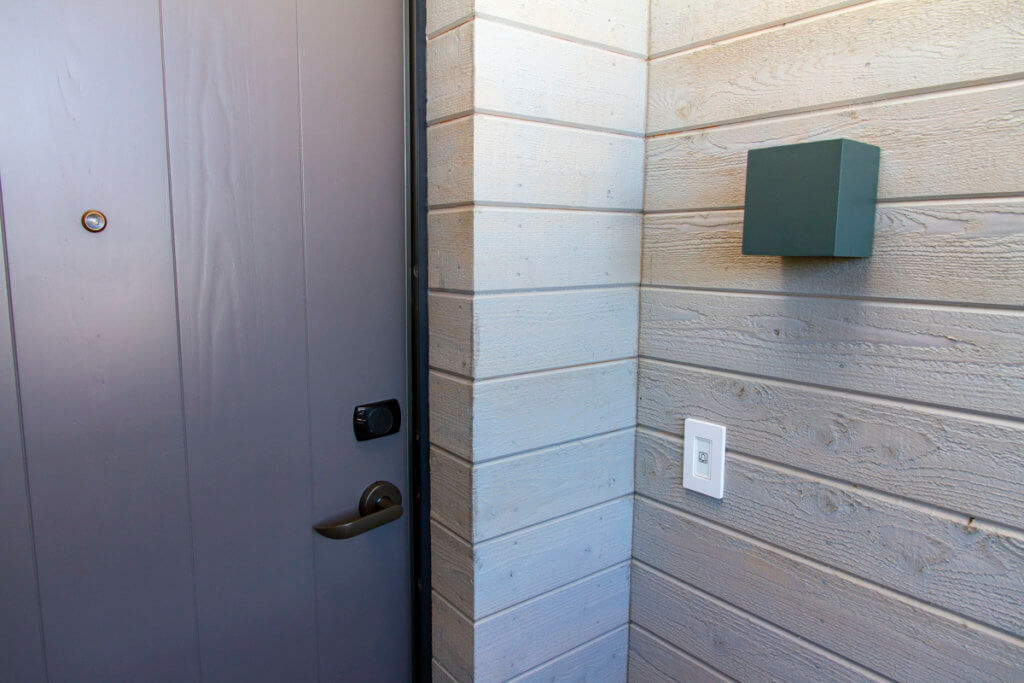 The rep then escorted us into the room to explain some of the features. Once in the room, for standard rooms anyway, you'll find yourself in a longer-than-normal hallway.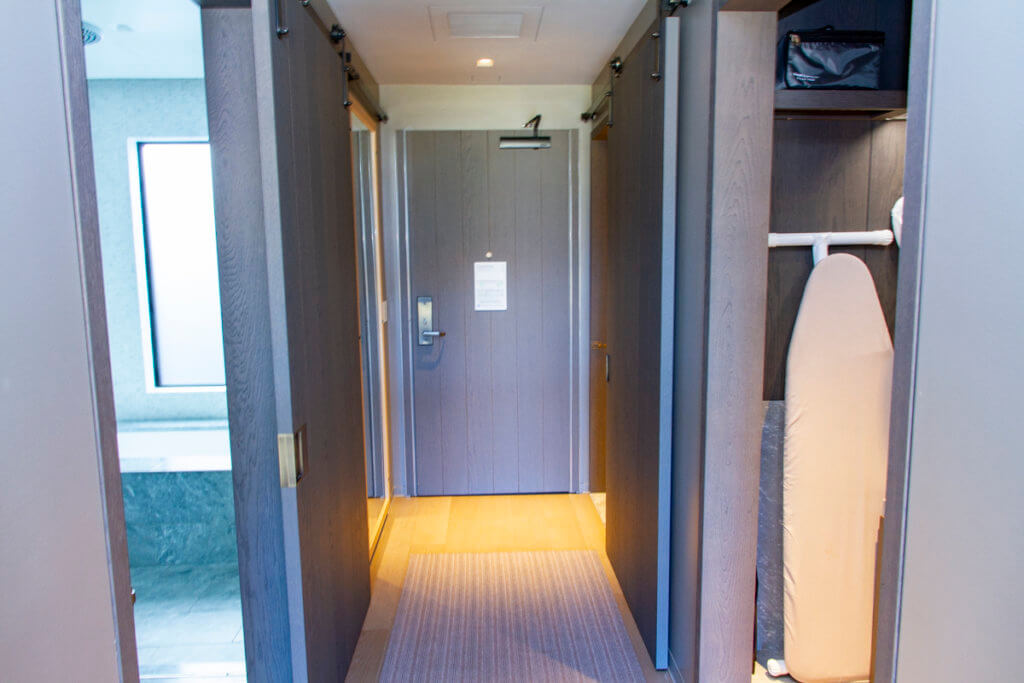 Immediately to the left upon entering is a half bathroom, featuring a Toto Washlet toilet, and a barn door.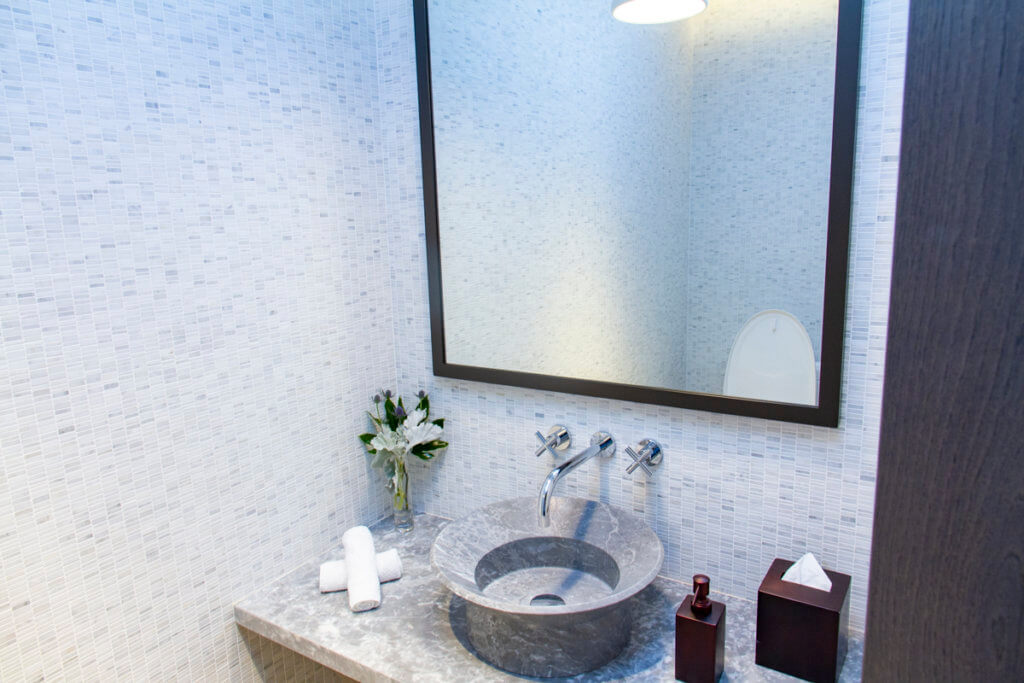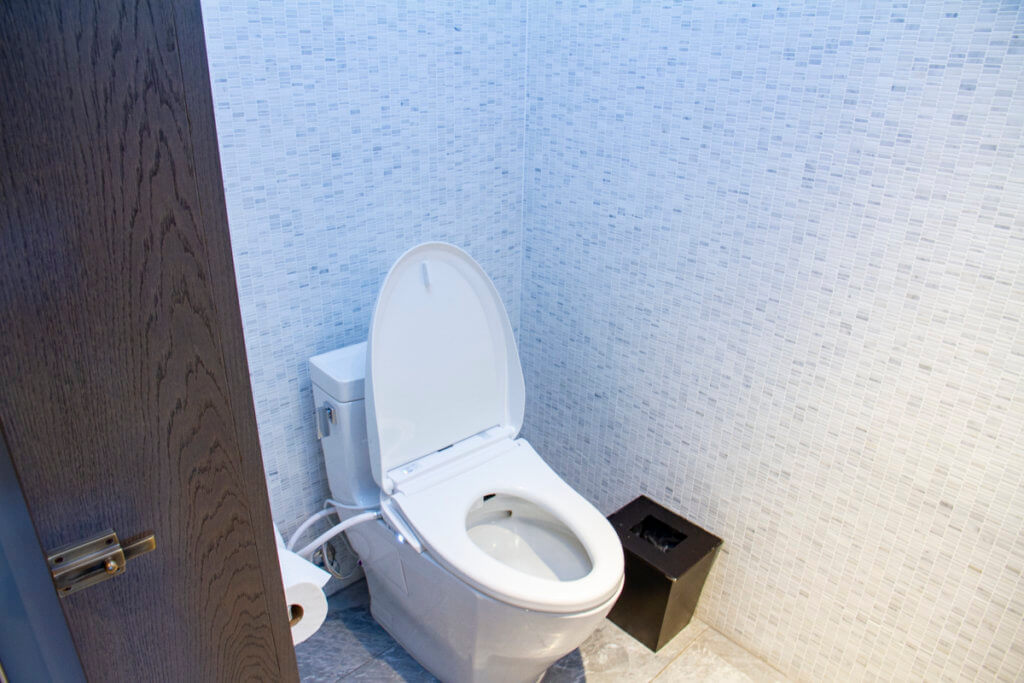 Further down the hall, you find the main bathroom on the right with yet another bard door. Inside, though, you'll find a larger single vanity, a shower, and a tub. No toilet in this one, though, so I guess they're both half baths in a way? But I do love the rain shower. And as you'd guess, the bath experience was far superior to the Courtyard Merced, with good water pressure and excellent water temperature. Bonus points for local, boutique soap too.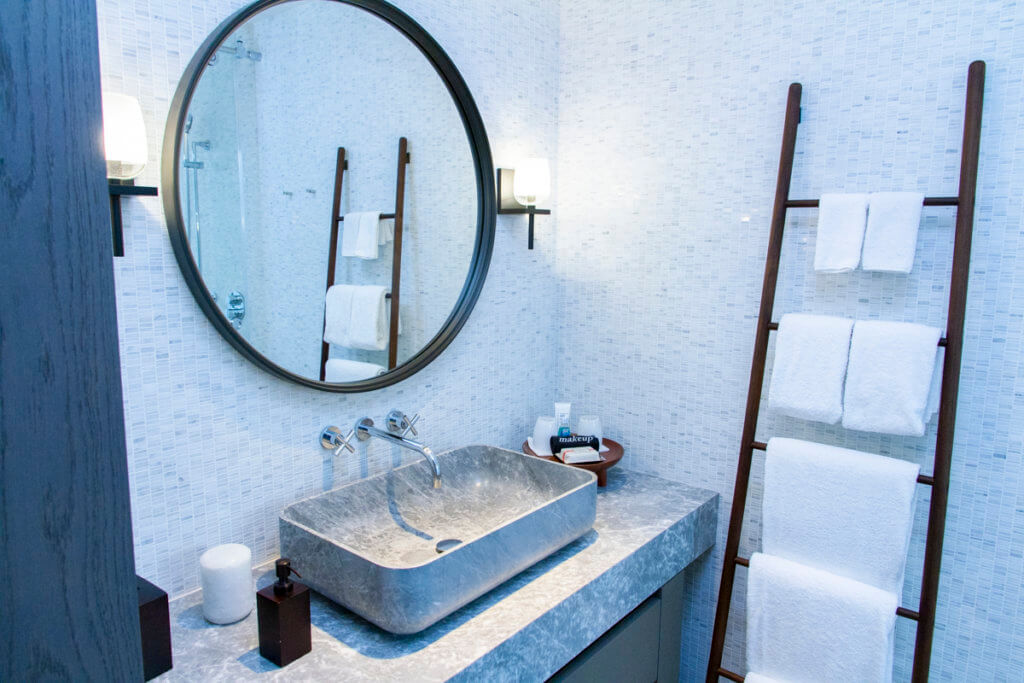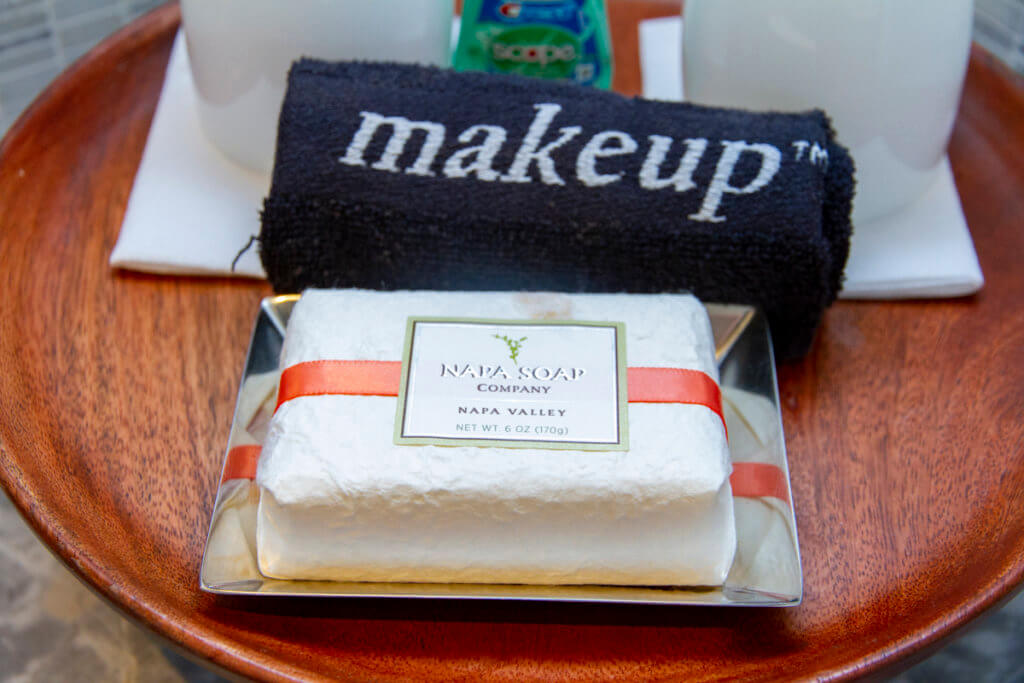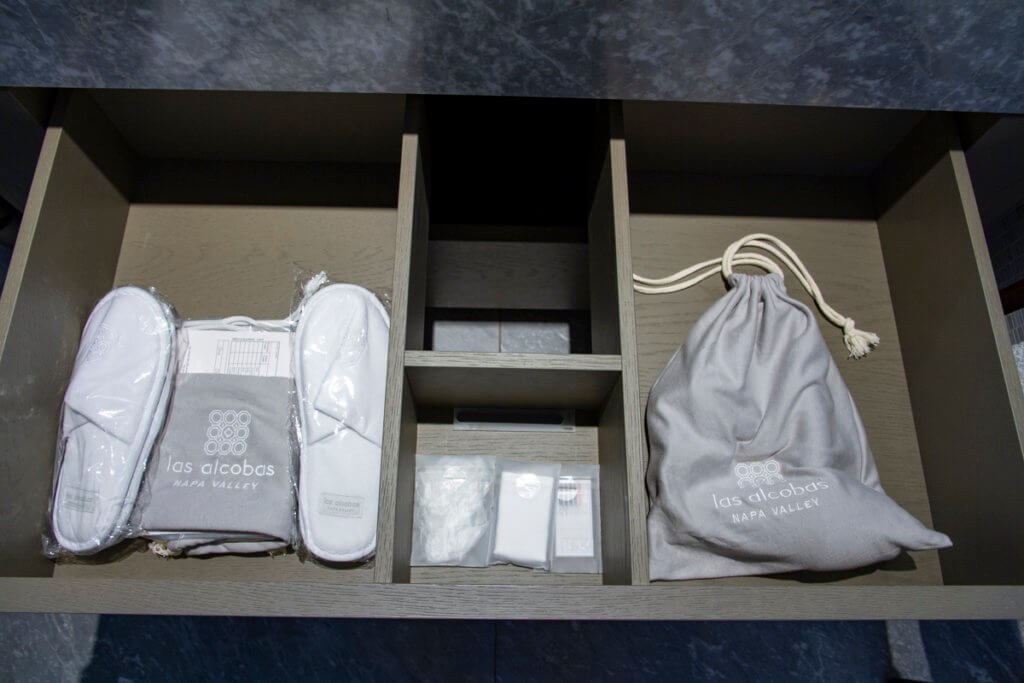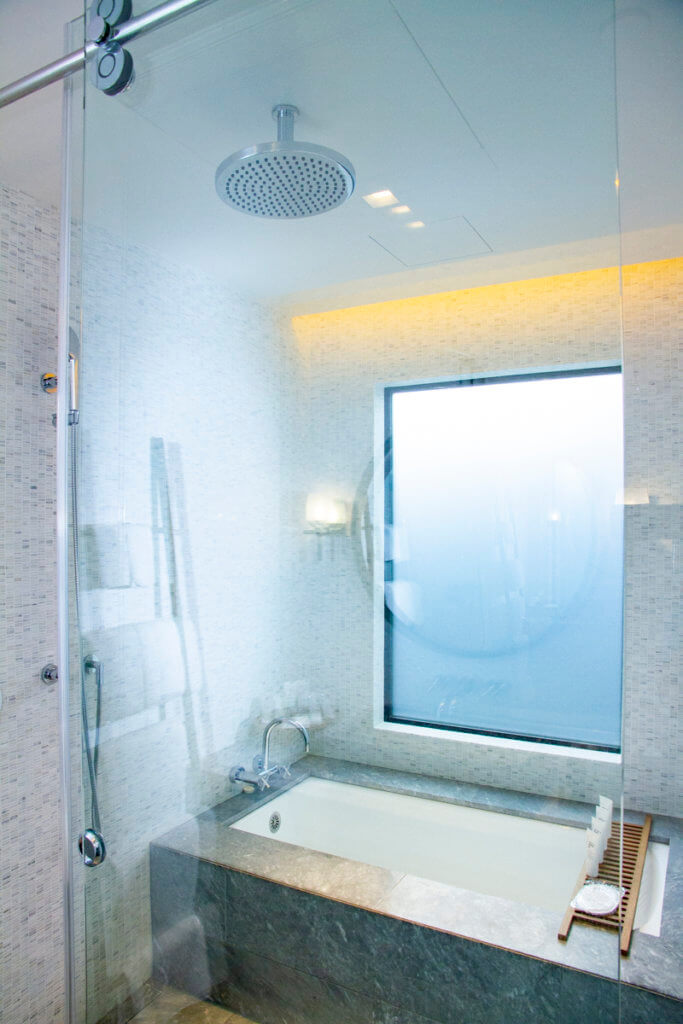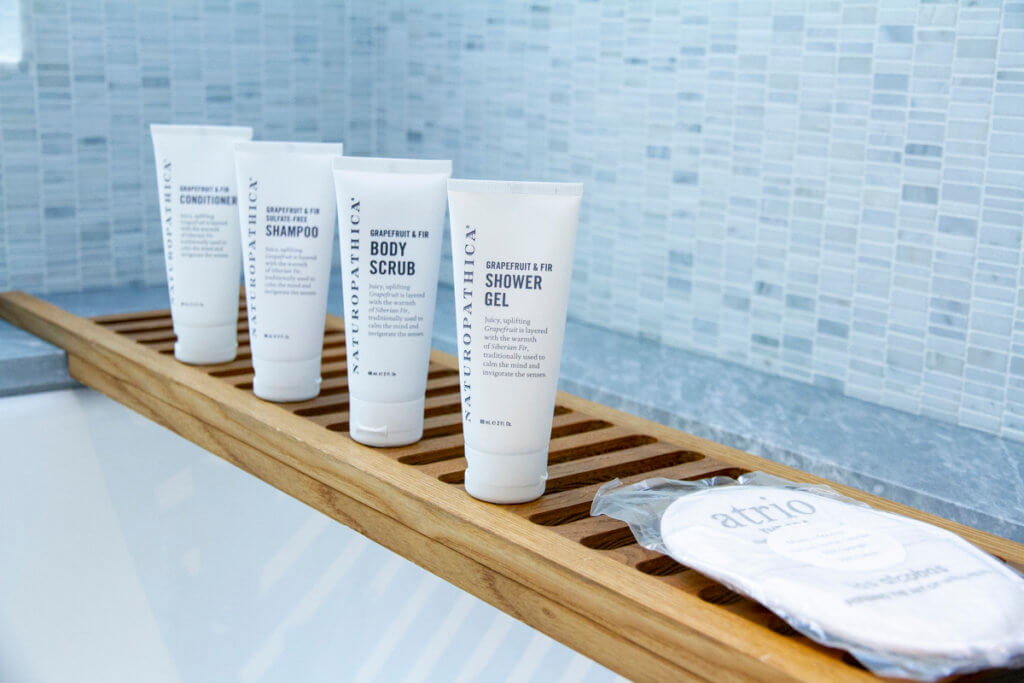 Immediately across from the bathroom is a small, open closet. Here you'll find some drawers, robes, a built-in luggage stand, iron, ironing board, and safe.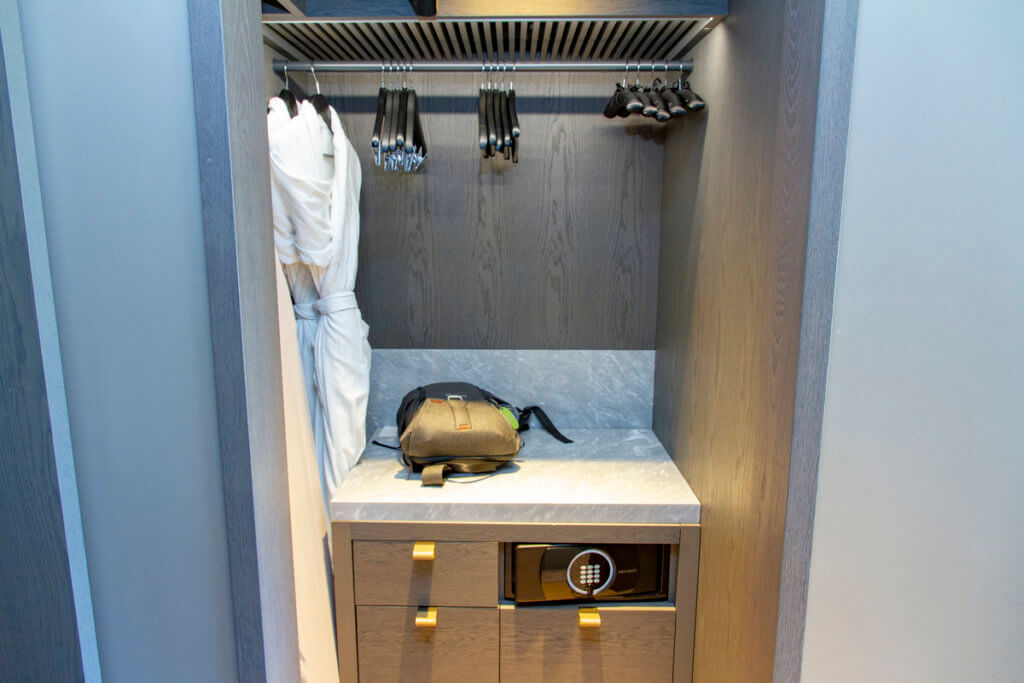 From here, you enter into the main part of the room. Our room was a king room, so there was a king bed, a single lounging chair with an ottoman, a small bar area, a wall mounted TV, a long table under the TV, and another chair.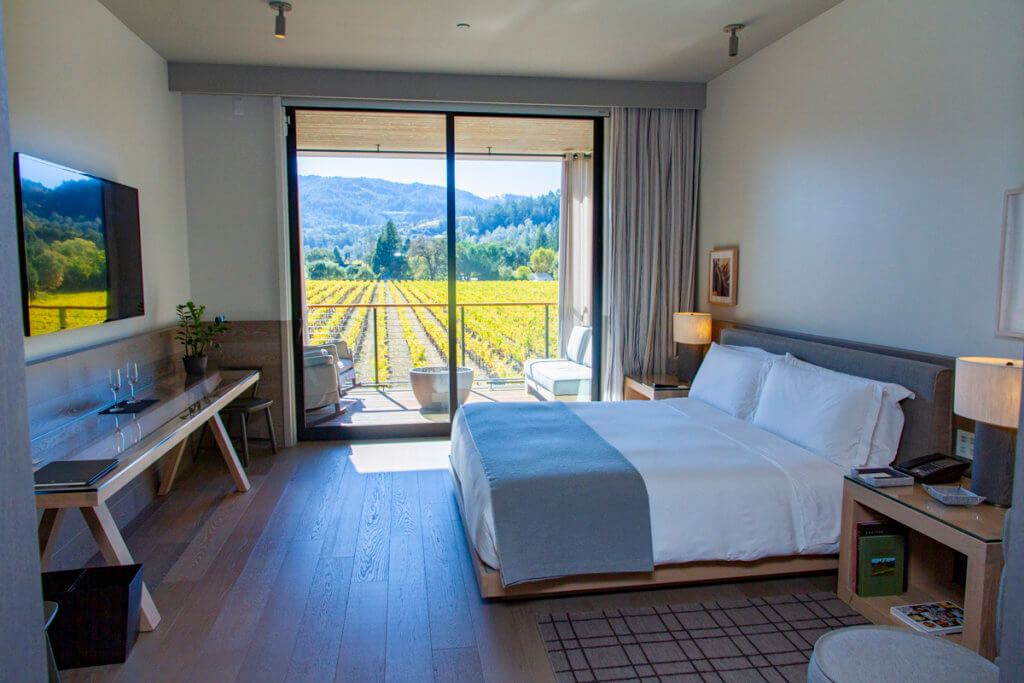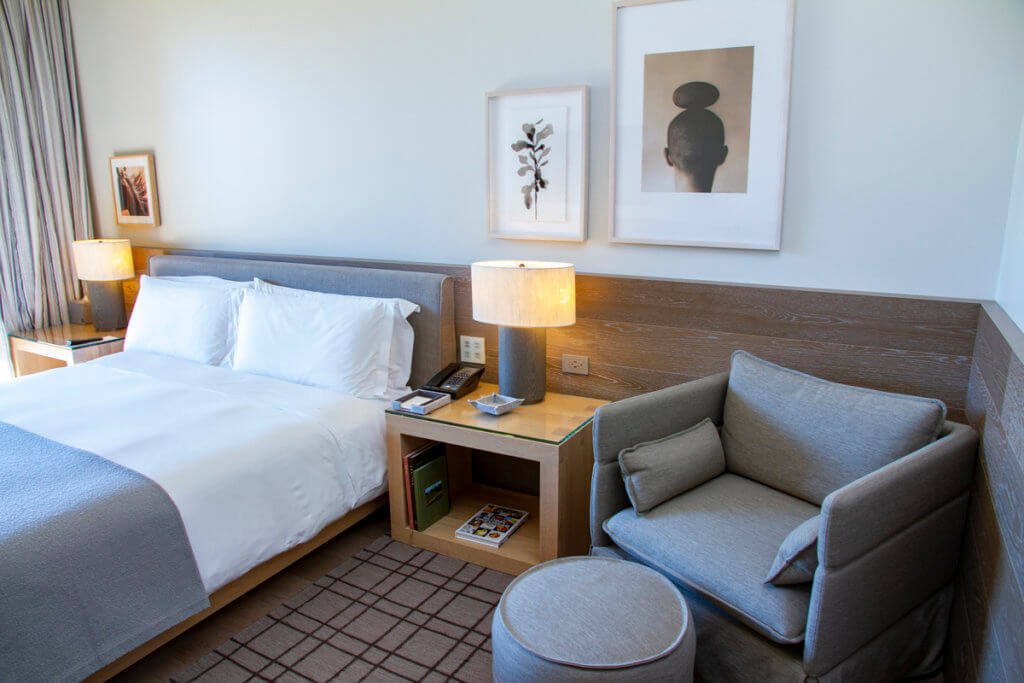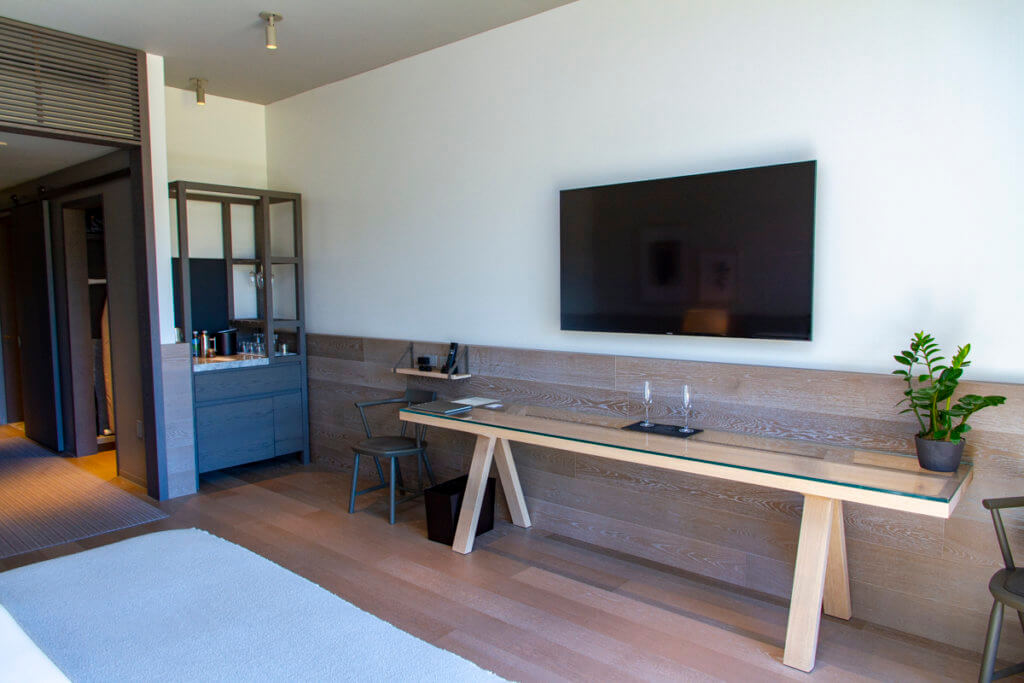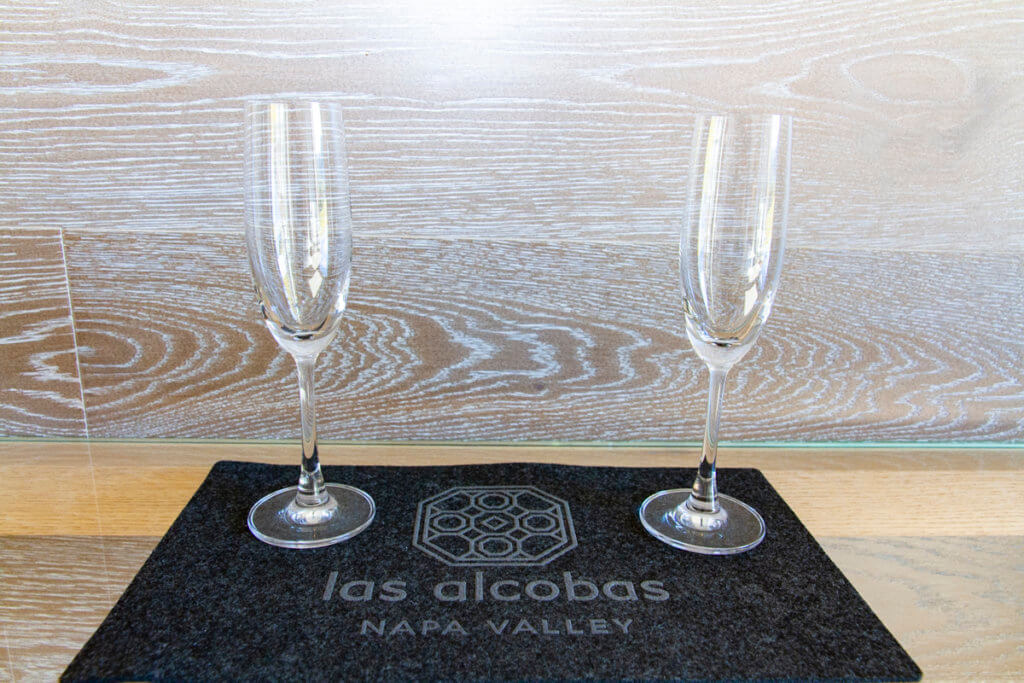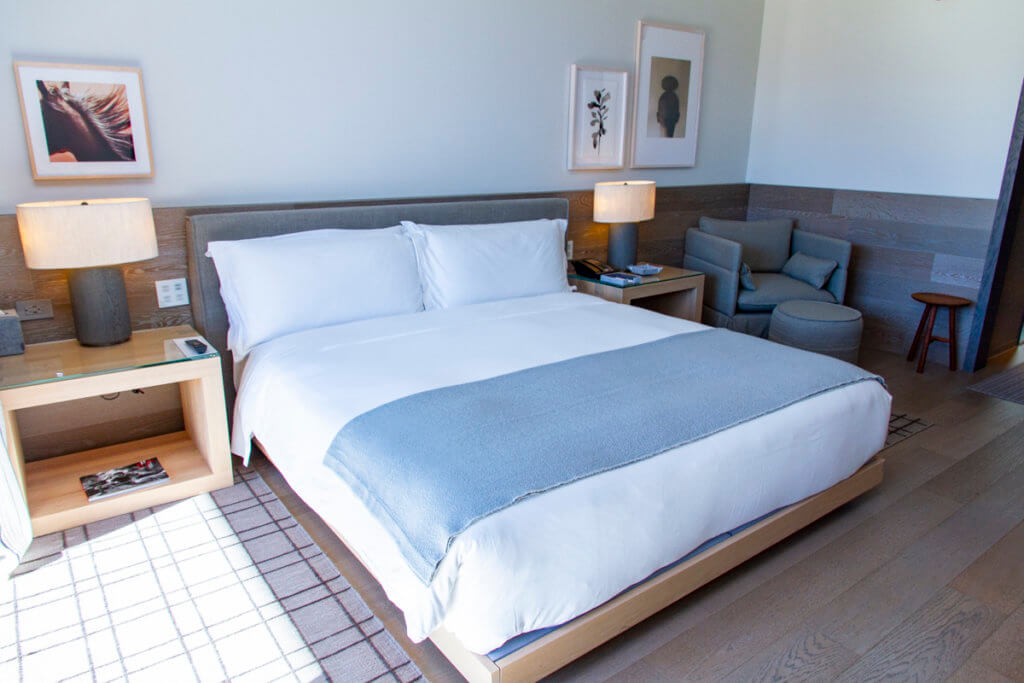 Room Amenities + Controls
As is often the case with newer properties, our room controls were all digital. But, unlike some properties, there were control panels all over so you don't have to keep walking over to a central control.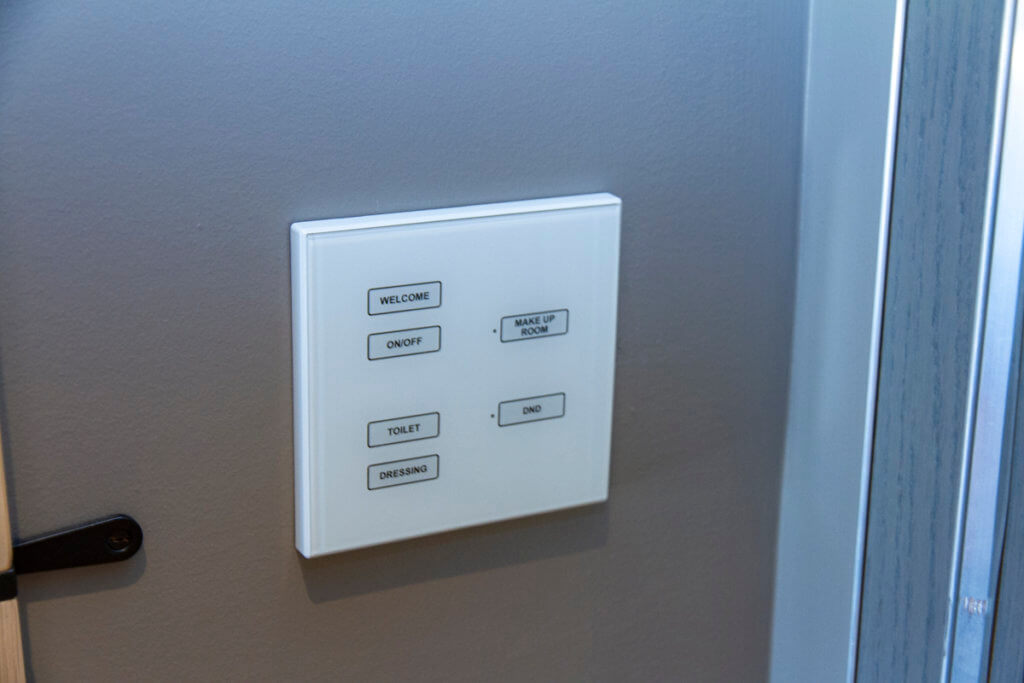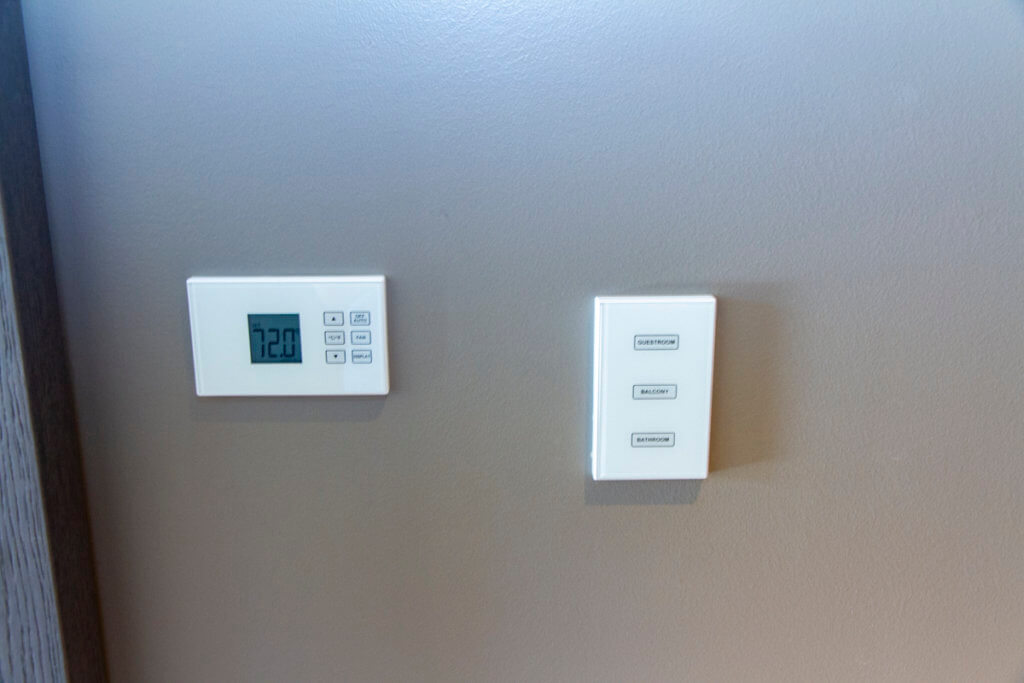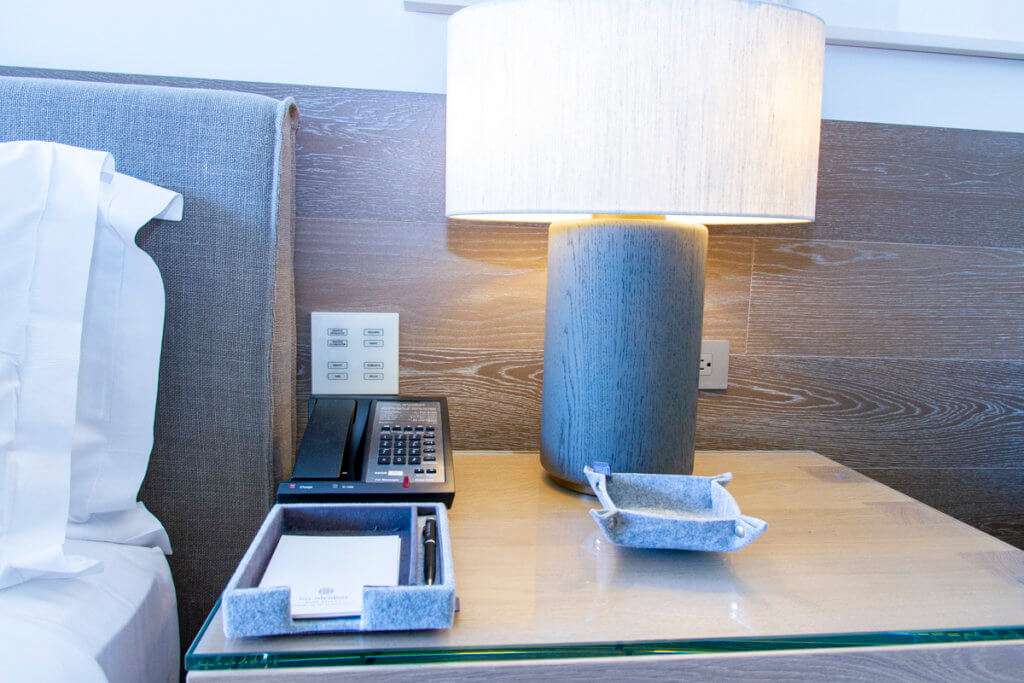 And on the nightstand next to the bed, aside from the usual phone and notepad, a small jewelry holder is available too. There are no USB ports, however, but there are ample AC outlets available. Oh, and those bedside control panels are located on both sides of the bed!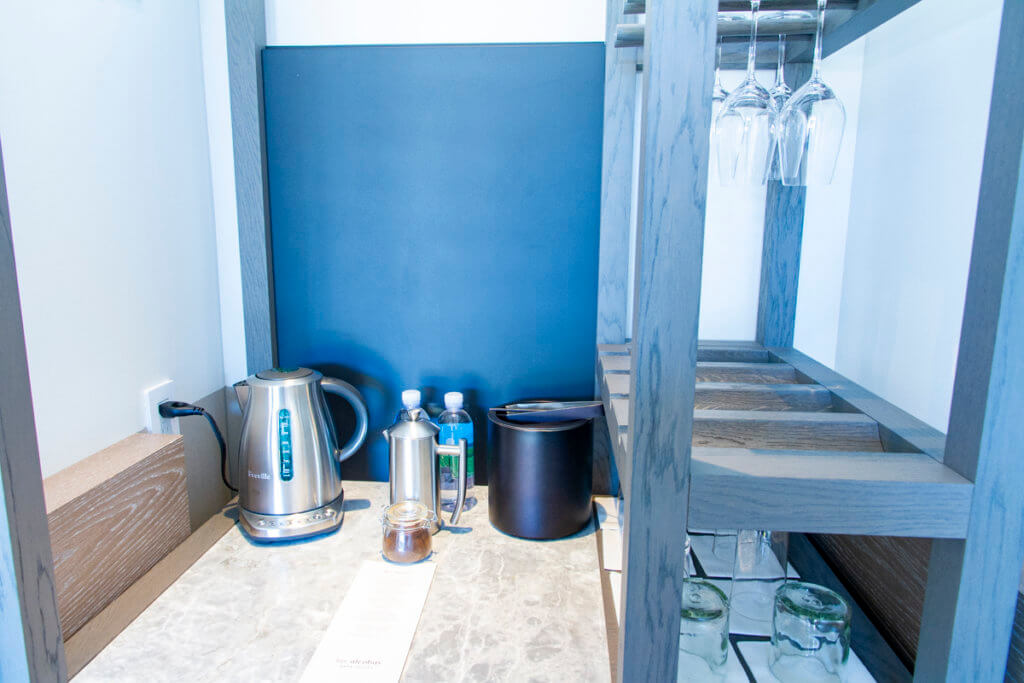 Over at the bar area, an electric kettle is provided, along with an ice pale, french press, drinkware, coffee, and two complimentary bottles of water. Open the drawer, though, and you'll find mugs, snacks, utensils (including a wine key, and tea. Most of the snack, might I add, or either local and/or go well with wine.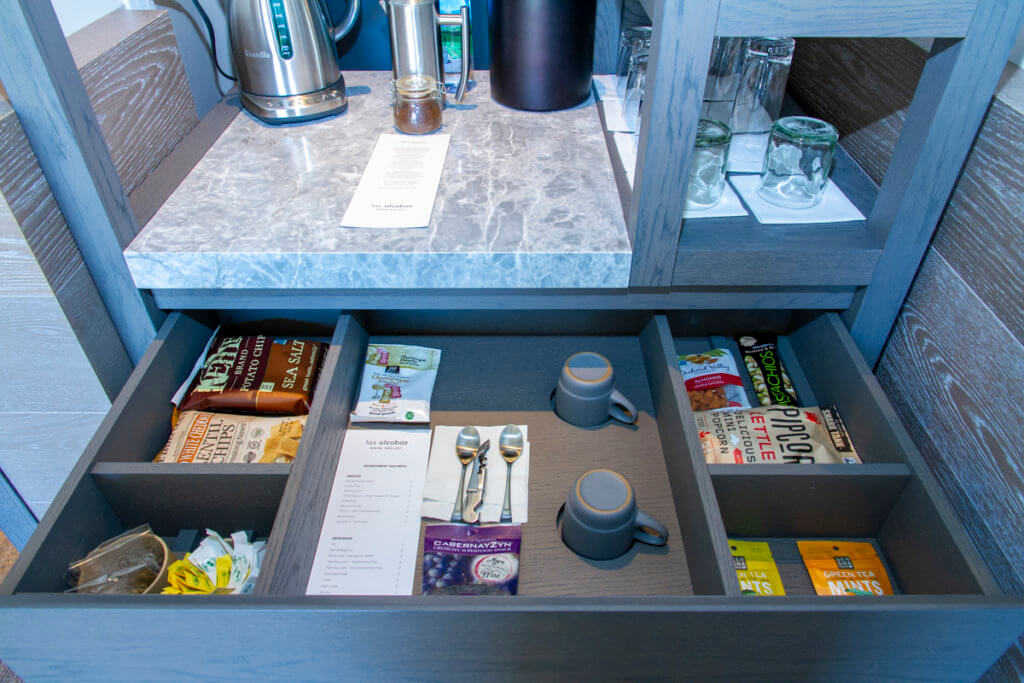 The lower draw opens to reveal a fridge with a variety of drinks including Coke, sparkling water, Izzie soda, iced matcha, a bottle of bubbly, and a few more snacks.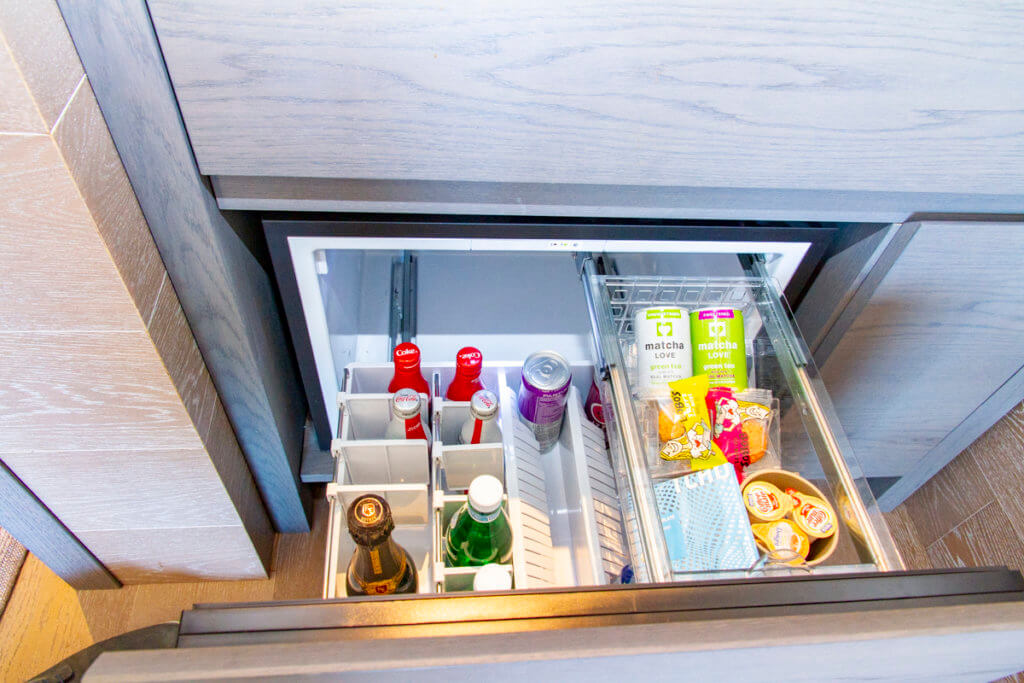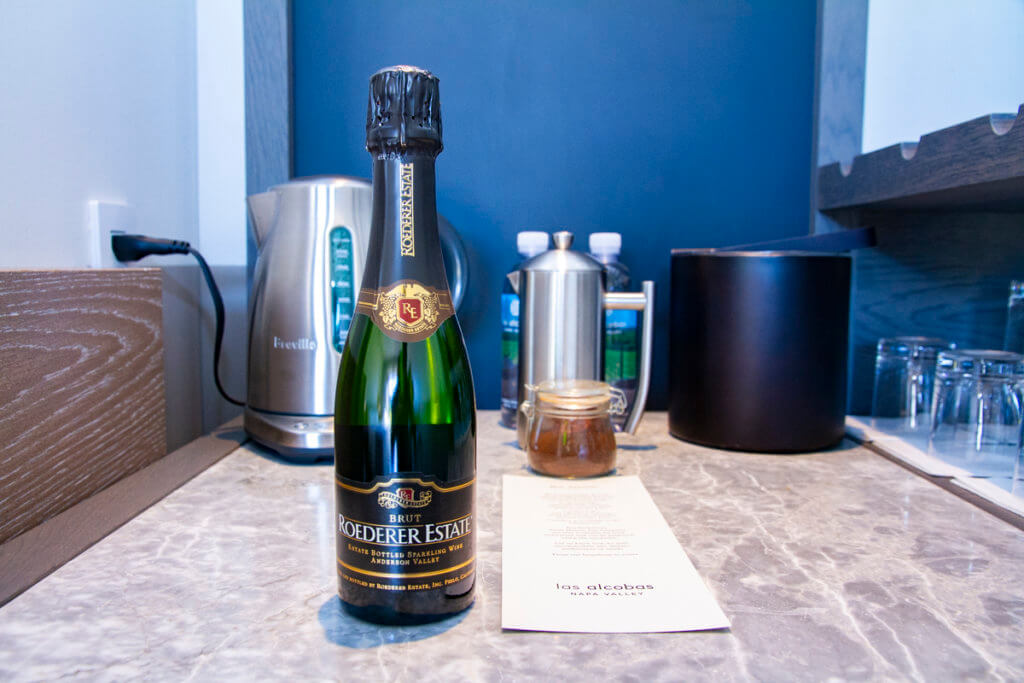 View + Balcony
The main reason for booking into this room category is, of course, the view of the vineyards. While the vineyard in the back of the hotel is very SMALL, the view didn't disappoint.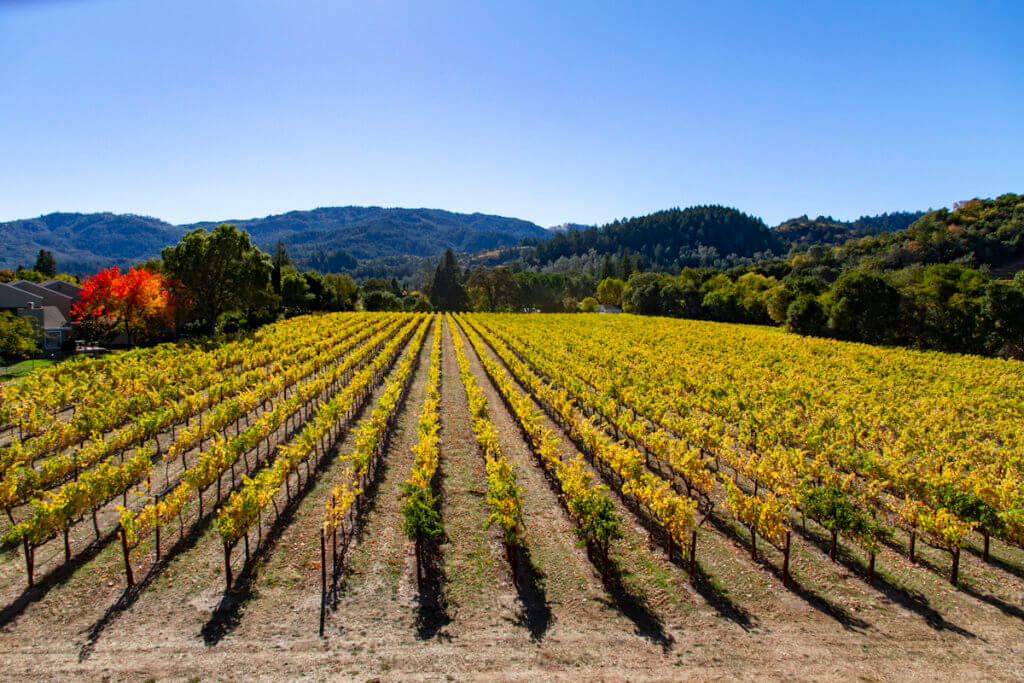 The view is even better at dawn or dusk.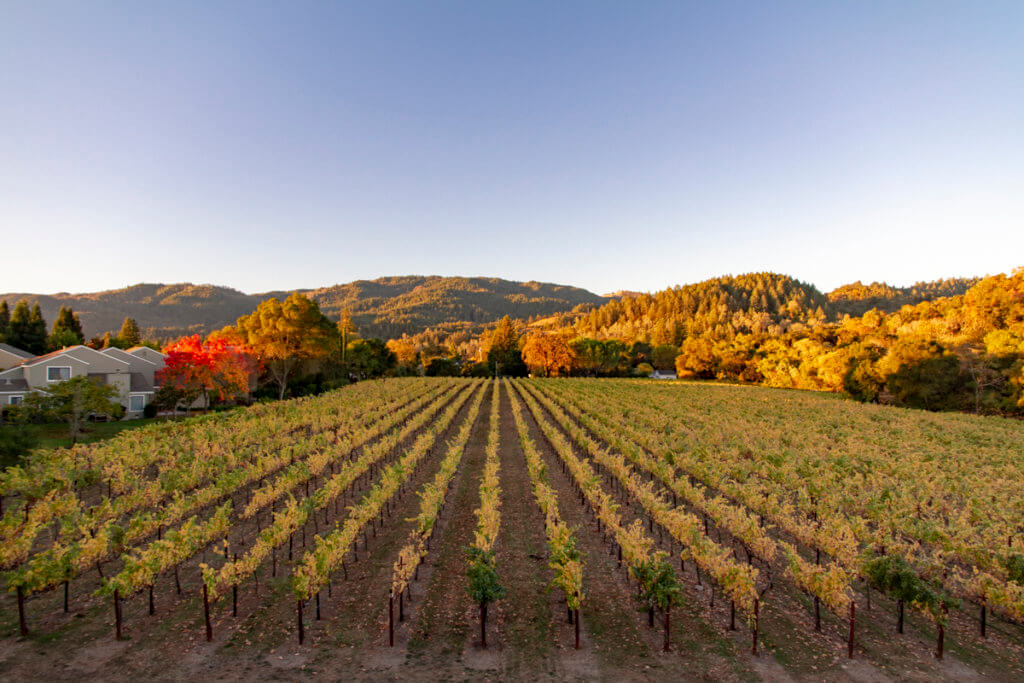 All rooms, by the way, have a spacious balcony with a fire pit on it. And the Mrs. and I took advantage of this, spending much of our time at the Los Alcobas Napa Valley on the balcony with a fire lit.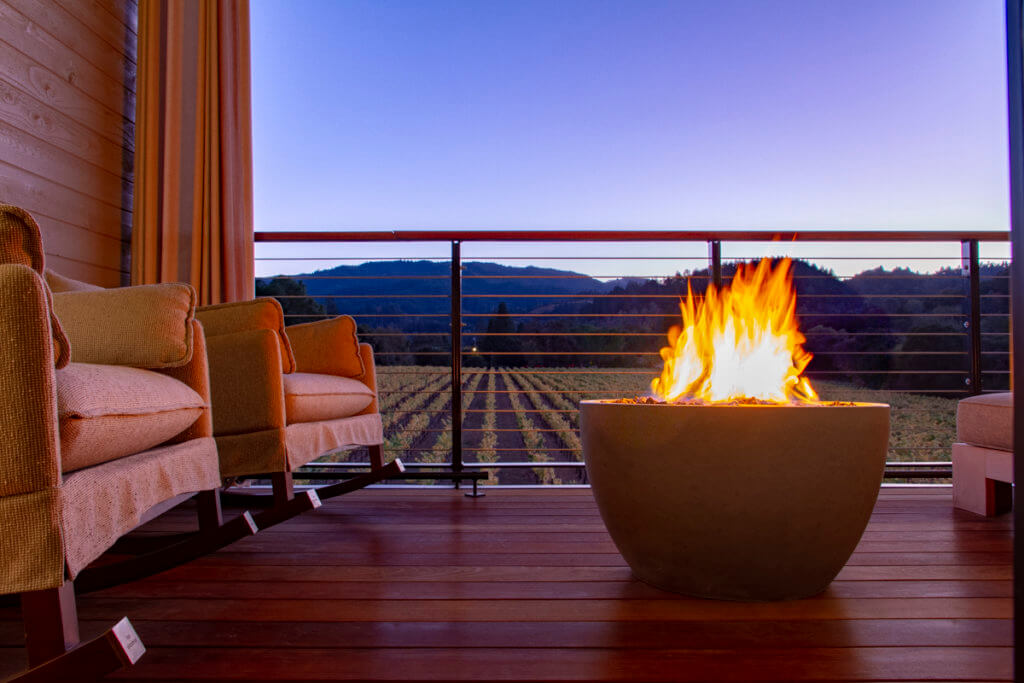 The fire pit is controlled by a manual timer, which can be found next to the sliding glass door. You can turn the fire on for 30 minutes at a time.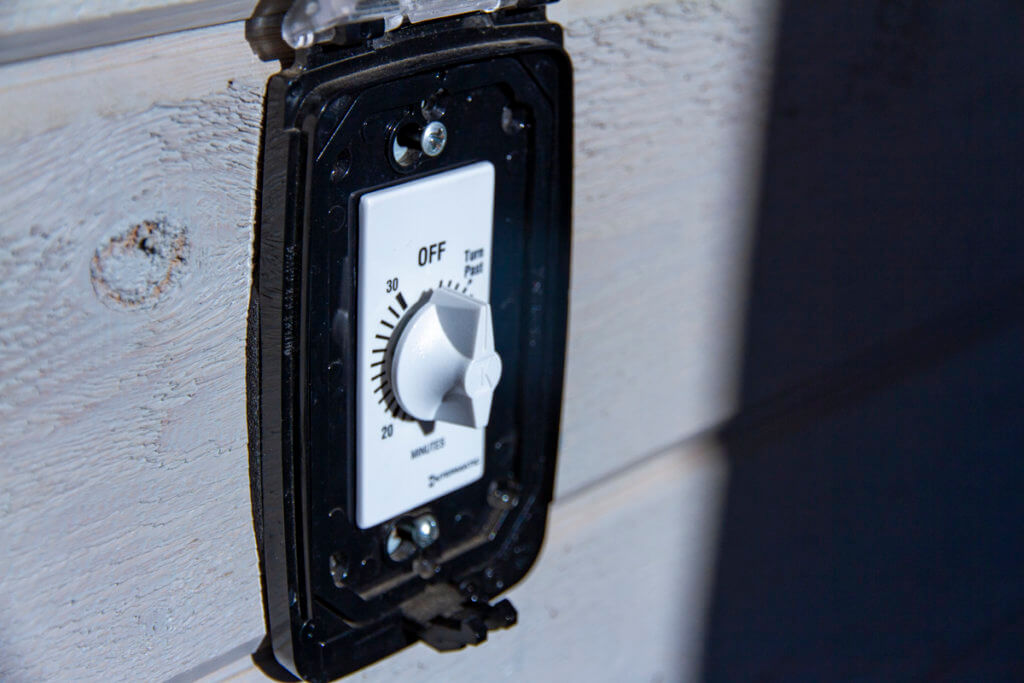 The Property
Being a small hotel, there isn't a whole lot to see around the rest of the property. What amenities there are, though, are nice. In between the building we were in and the other vineyard view one is the pool. The pool area also has a public firepit too.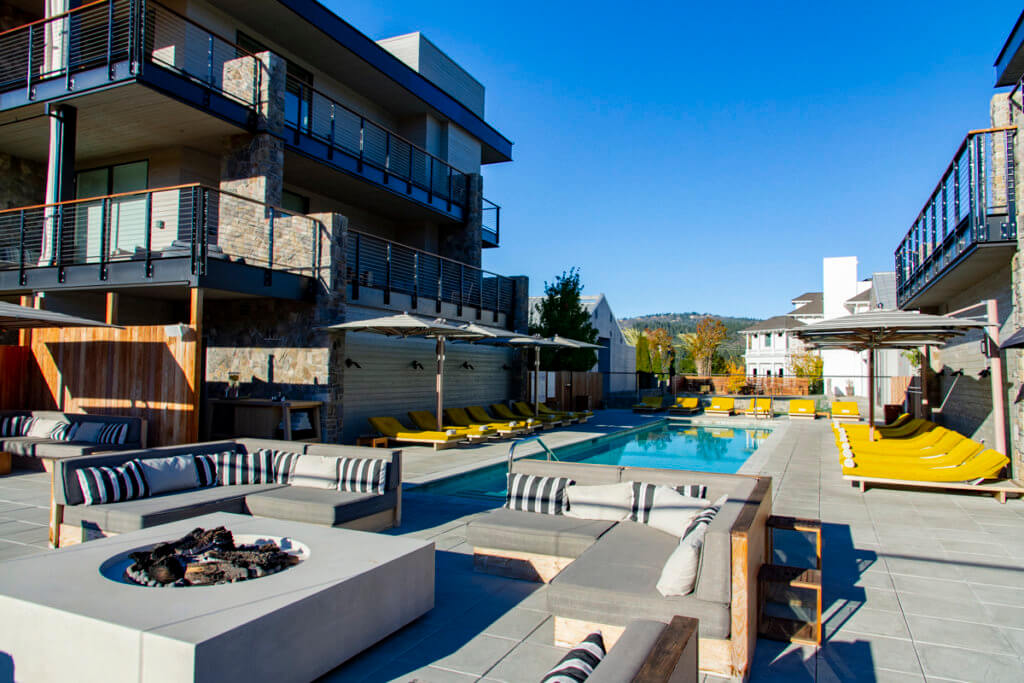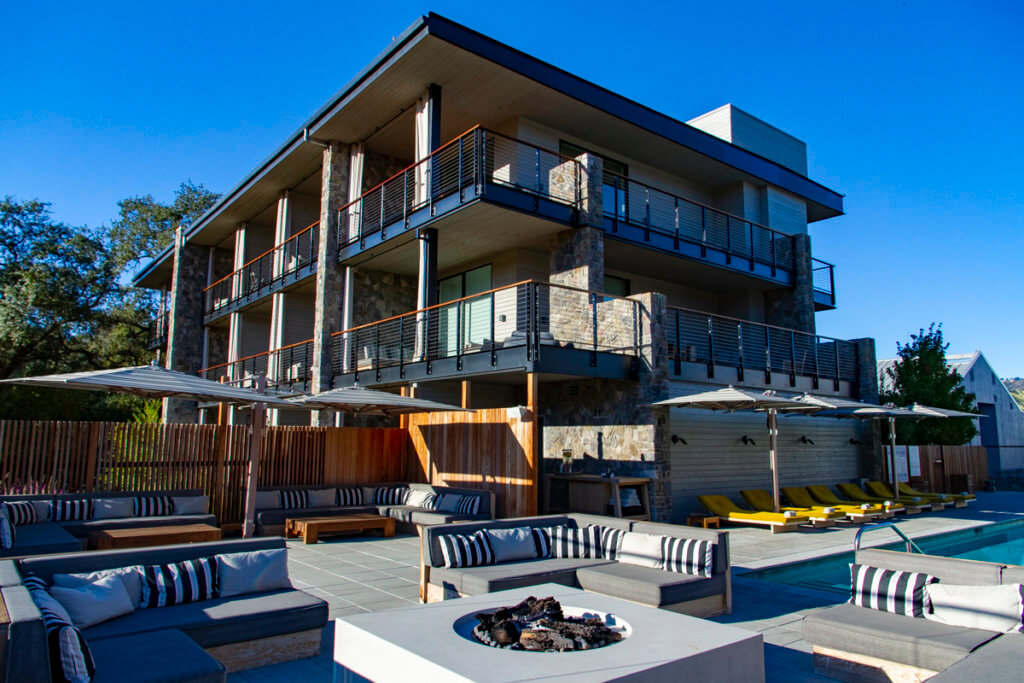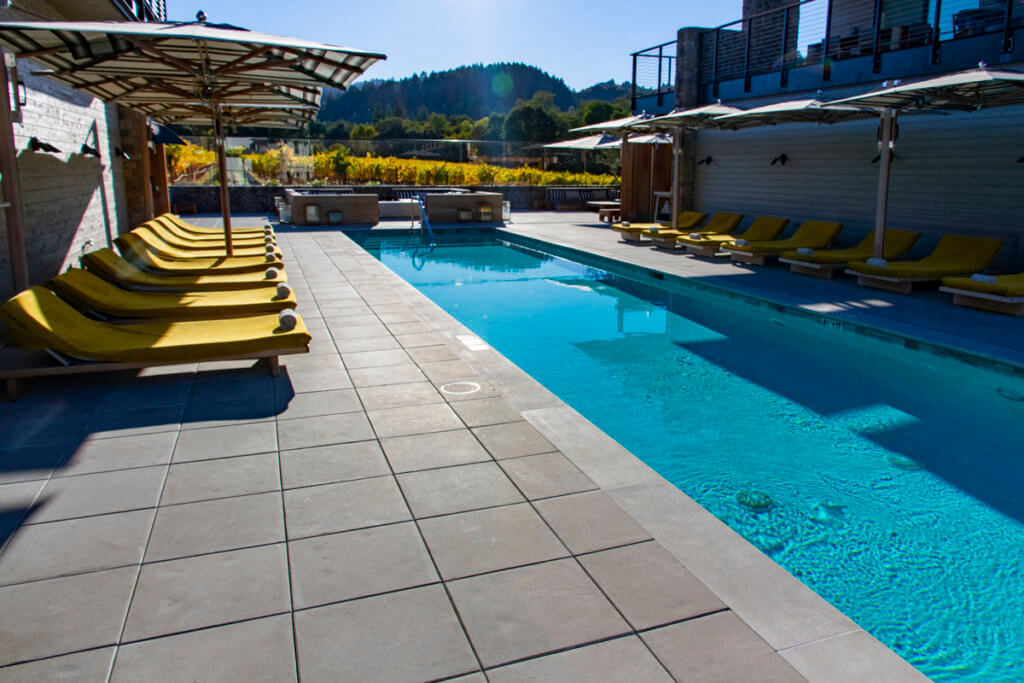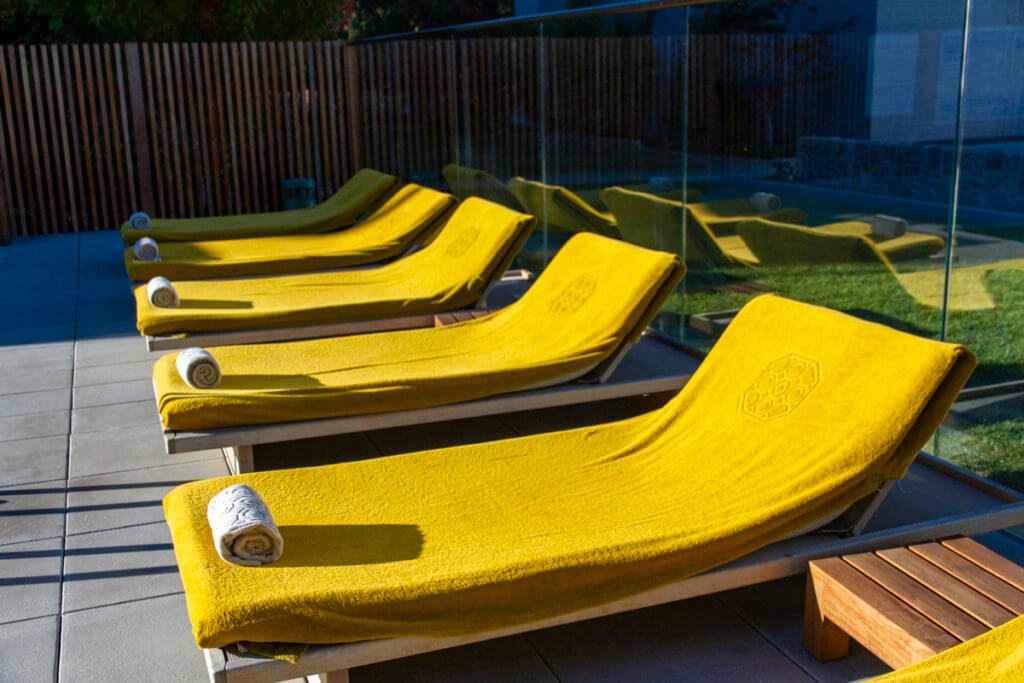 Notice how empty the pool area is? That's how it was the entire time we were there. And you'd never have to worry about a bunch of screaming kids at the pool too, as the Los Alcobas Napa Valley is an adult-only resort.
For those of you that workout regularly, you'll be happy to know that there's a gym on the property too. It's on the bottom floor on the building right across from the valet stand. As a result, the small gym has a view of York Creek, which runs next to the property.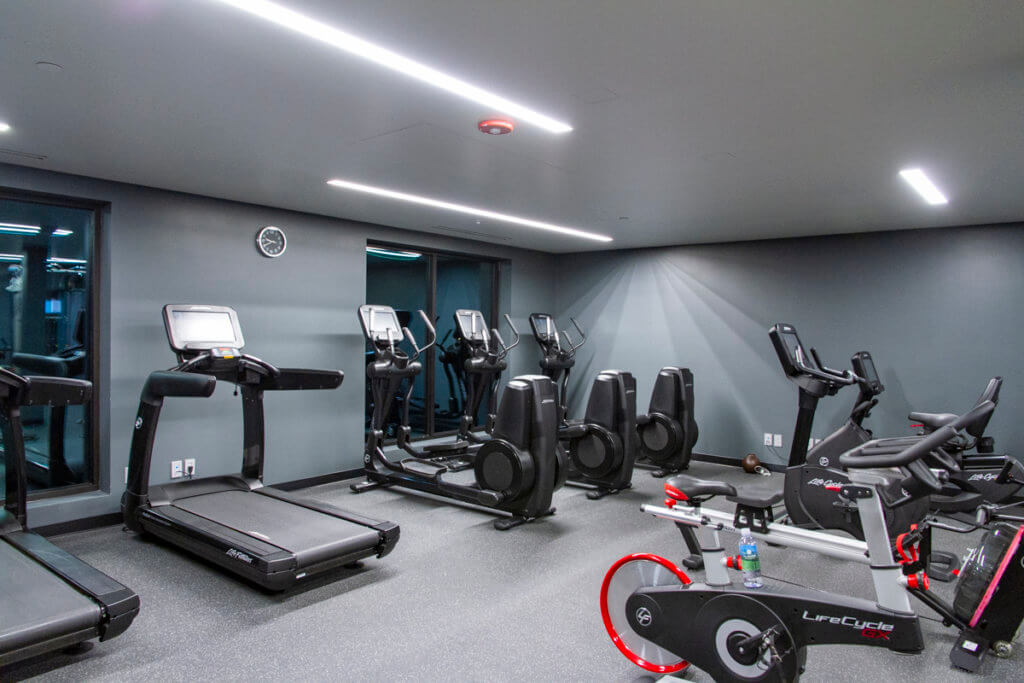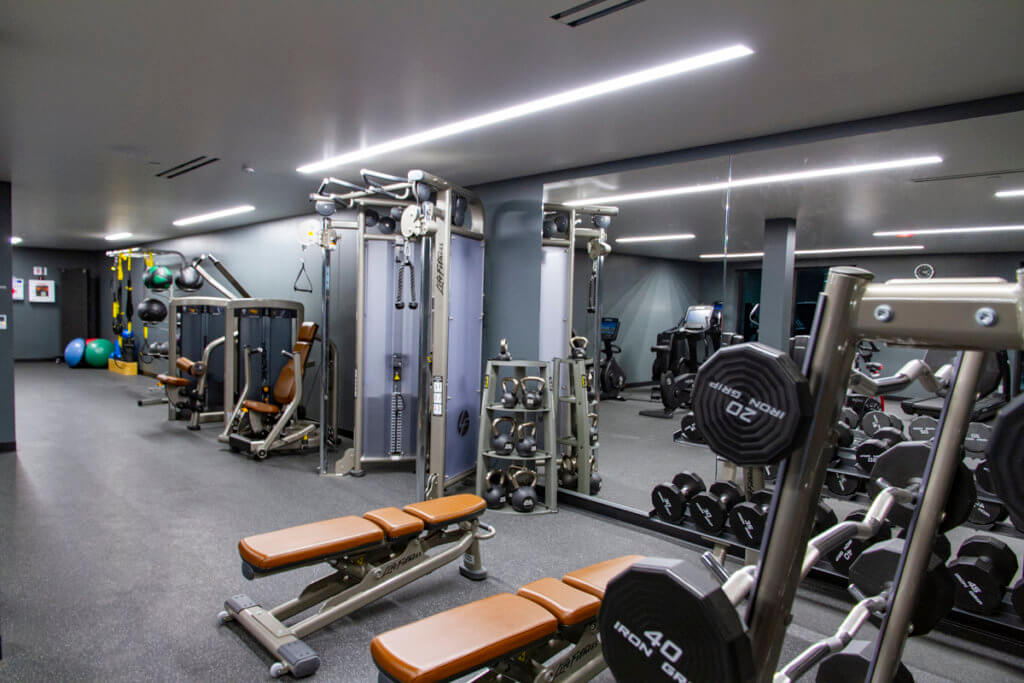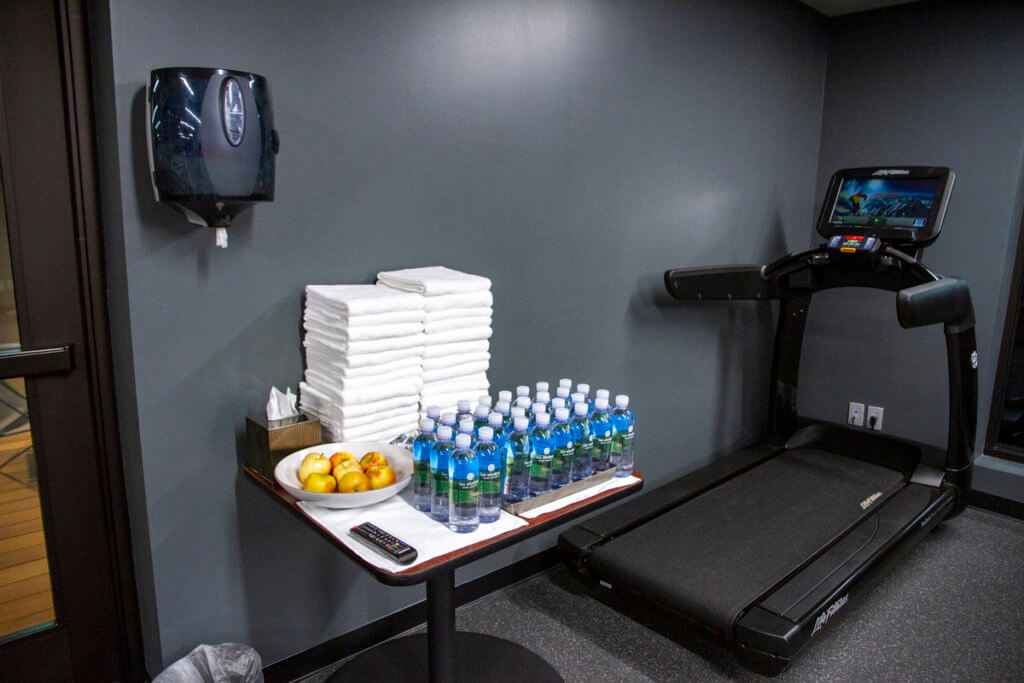 The Las Alcobas Napa Valley does have a restaurant and a spa too, but I'll cover those and room service in separate posts. This post is already too long as it is.
Las Alcobas Napa Valley, Final Thoughts
Though I read some mixed reviews before we got there, both Mrs. Island Miler and I loved our two nights at the Las Alcobas Napa Valley. I wish we had more time, but it is what it is. Hopefully, we'll be able to stay here again in the future! And if we do, now we know to give ourselves more time here to just kick back and relax.
A Gourmet Adventure Through Northern California
Bouchon Bakery Yountville
Las Alcobas Napa Valley