I was devastated when Kaimuki's HeiHo House closed. Thankfully, many of those involved reappeared at Obake Honolulu. This past weekend, the Mrs. and I went to check out their daytime Matcha Bar at Obake Honolulu.
Obake Honolulu is a new concept for Oahu – during regular business hours, it's a handroll AND cocktail bar. But rather than let the space sit idle during the day, the restaurant's team has decided to open it up during the day to offer a matcha bar.
Obake Honolulu Location
The Matcha Bar at Obake Honolulu is located on the Mauka half of Smith Street. Parking is available nearby in the 39 N Pauahi Street Lot (entrance on Smith), the 1131 Maunakea Street Lot, and the Smith-Beretenia Municipal Lot (entrance off Beretenia Street).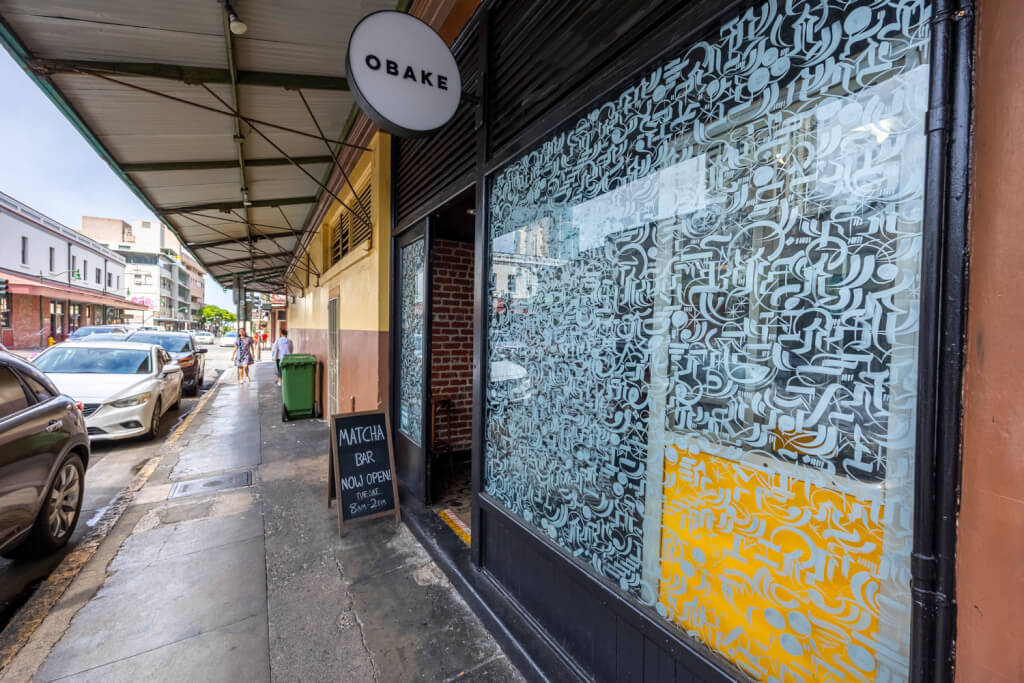 The Matcha Bar
The Matcha Bar at Obake Honolulu is open Tuesday thru Saturday from 8 am to 2 pm. The curated menu currently includes the following:
Matcha (hot or cold): $5.50
Matcha Latte (hot or cold): $6.50
Ceremonial Matcha (koicha) served in chawan: $6.50
Matcha Beer (matcha + echigo koshihikari): $12
Drink add-ons and substitutions include:
Cane sugar/honey: $1
Whole milk/oat milk: $1
Lavender/Jasmine/Rose Bud: $1
Rock: $1
Daifuku mochi ($2) is available if they decide to make it that morning and can come as plain daifuku or matcha. Mizu shingen mochi (waterdrop cake) is also available for $4.50.
It's worth noting that you can enjoy your matcha at the bar or to go.
What We Ordered
During our brief Saturday morning visit, we kept things relatively simple. I went with a standard hot matcha, which was nice. It was perfectly whipped and served hot (but not scalding) with a lovely foam and no sludge at the end. The flavors were a little tannic, grassy, and lightly floral. There was absolutely no funky tartness, as can be the case with lesser-quality matcha.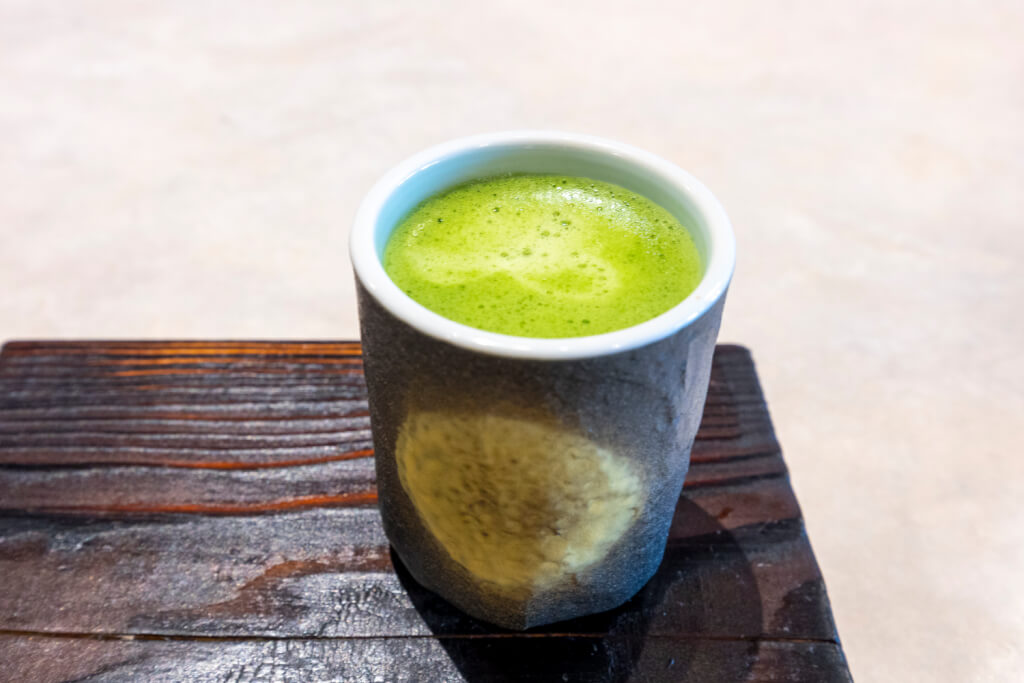 Mrs. Island Miler went with an iced Matcha Latte with lavender. The lavender is a bit strong for my liking, but the matcha latte itself is nicely balanced – the oat milk (in this case) adds just the right amount of creaminess to offset the natural bitterness of the matcha.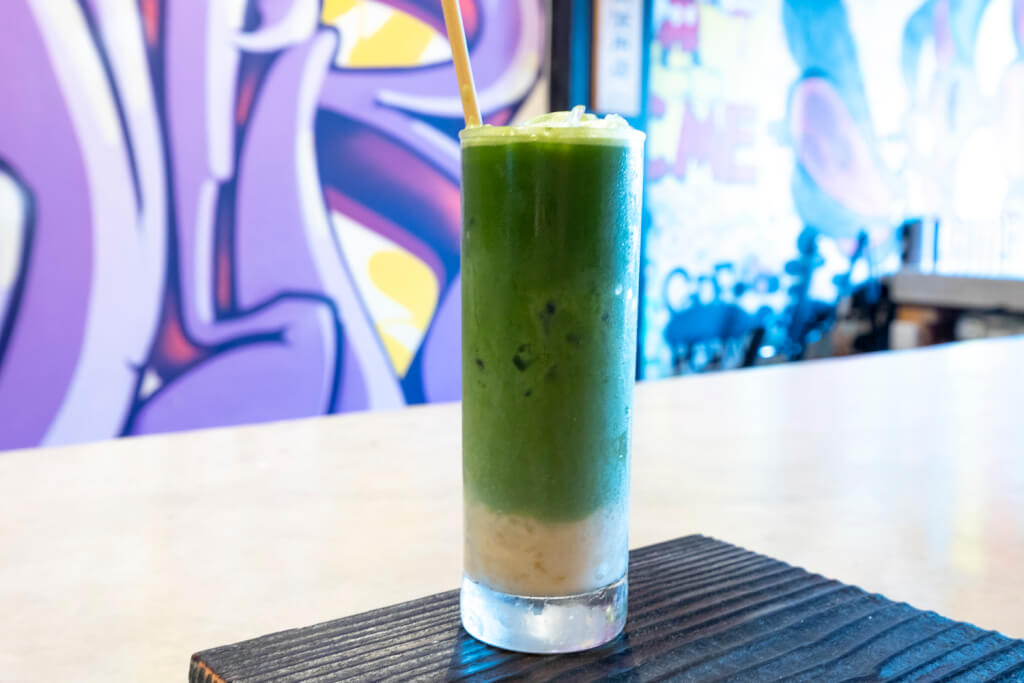 As luck would have it, mochi was available at the Matcha Bar at Obake Honolulu that morning, so we ordered two pieces of daifuku. Honestly, this is fantastic quality stuff. The mochi itself is so tender but has just the right amount of chew. The an is smooth, earthy, and sweet, but not overly so. I'd say that it's on par with what you'd get at Two Ladies Kitchen in Hilo, which is among the best mochi you'll find in Hawaii.
Final Thoughts
I'm glad I finally got to check out the Matcha Bar at Obake Honolulu, but I really can't wait to experience Obake's handroll and cocktail service at night. For that, I'll likely wait a little while more, as they've been slammed since opening. But knowing Chef RJ and his team, I have no doubt that they're killing it!