Not long ago, the Sugar Cane Train made a rather ominous statement. And now, it's confirmed that the Maui Sugar Cane Train is in trouble again. Plus, we now know why and what the owners are doing to try to save it.
Five years since shutting its doors, Maui's Sugar Cane Train is in its fourth year of holiday express operations. And though 2019 was heralded as the year the train would make its big return to regular service, that didn't happen. Instead, we got a vague message about this year possibly being the last for the holiday express and the train as a whole. Further, inquiries on social media went unanswered, leaving fans to wonder what's going on. But now we have answers.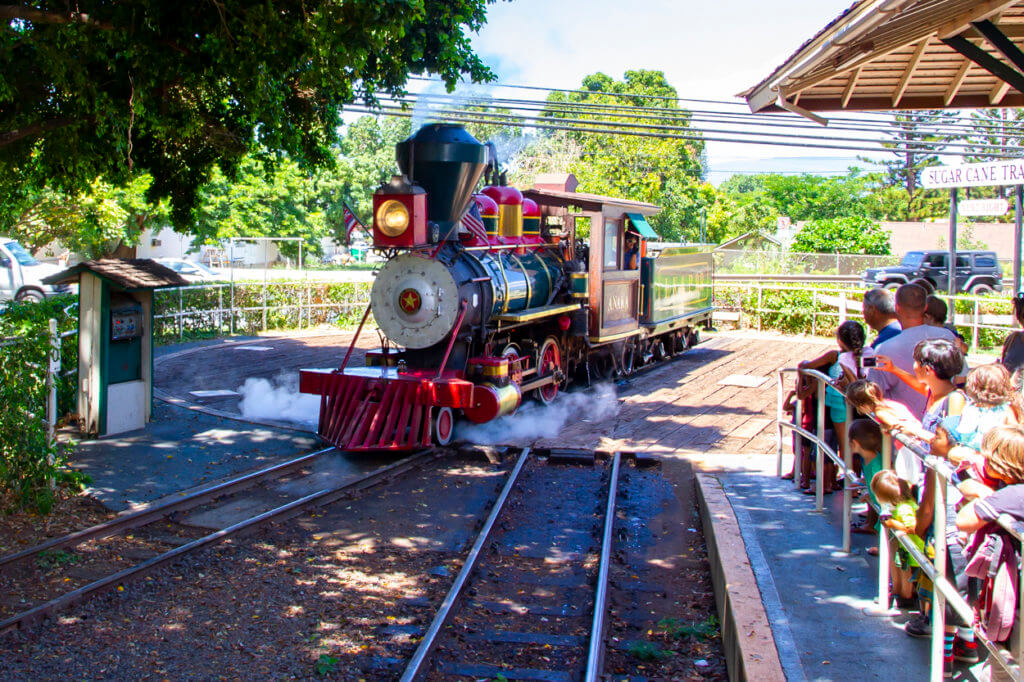 Lease Negotiations
That's right. According to the Maui News, the only thing keeping the Sugar Cane Train from normal operations is its lease negotiations. What's more, this year's Holiday Express is only possible because Maui's Mayor Victorino made an appeal to the area's landowner.
The Sugar Cane Train's owners have not been able to negotiate the use of much of its right-of-way, which is owned by Chicago-based Kaanapali Land. For their part, Kaanapali Land's CEO acknowledges that negotiations are taking long. He also adds that they're "still talking," though.
My Take
Kaanapali Land is owned by a few executives of Chicago-based JMB Financial Advisors LLC. And, if you haven't already guessed, JMB is a real estate investment organization. So, one can imagine, their primary goal is to develop the area to monetize their investment. And with development on the mind, it's easy to see why Kaanapali Land might want to get rid of the train. Who wants to live next to a noisy railroad, I know I wouldn't (and I love the Sugar Cane Train).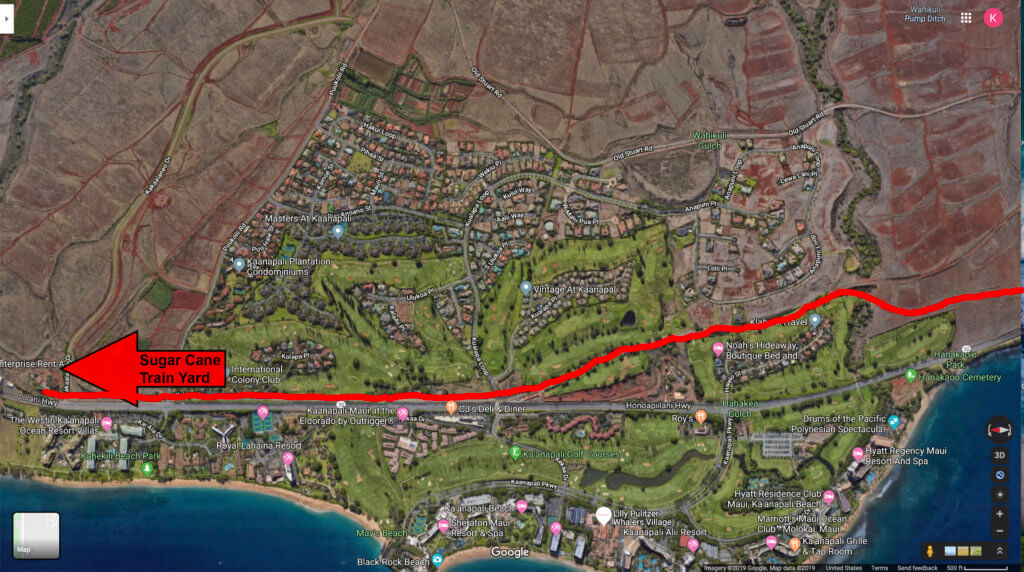 This sentiment seems to be exactly what's going on. If you look at Kaanapali Land's master plan, they plan to put homes in the area between the Lahaina Post Office at the golf course, leaving no room for the train's right-of-way. The same thing is happening at the Sugar Cane Train's roundhouse in Puukolii. Only, out in Puukolii, the plan there is for a mix of residential, commercial, and cultural space, along with a transit hub (ironic).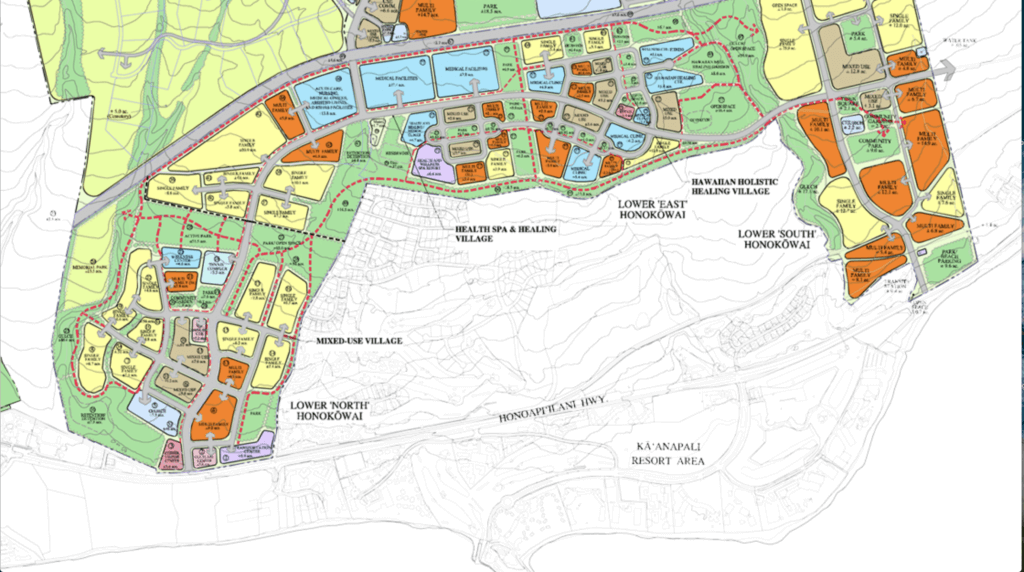 Perhaps I'm reading too much into this, but I think it's pretty clear that Kaanapali Land is trying to push the train out without looking like the bad guy. They're probably wanting to charge an unattainable lease rate so that the railroad simply gives up. I don't think they're at all interested in working with the Sugar Cane Train.
What Can You Do
In a last-ditch effort to save their operation, the Sugar Cane Train owners made a petition. The petition will go to Maui Mayor Victorino and the County Council, though I'm not sure what they could do to help. After all, this is a dispute between two private parties.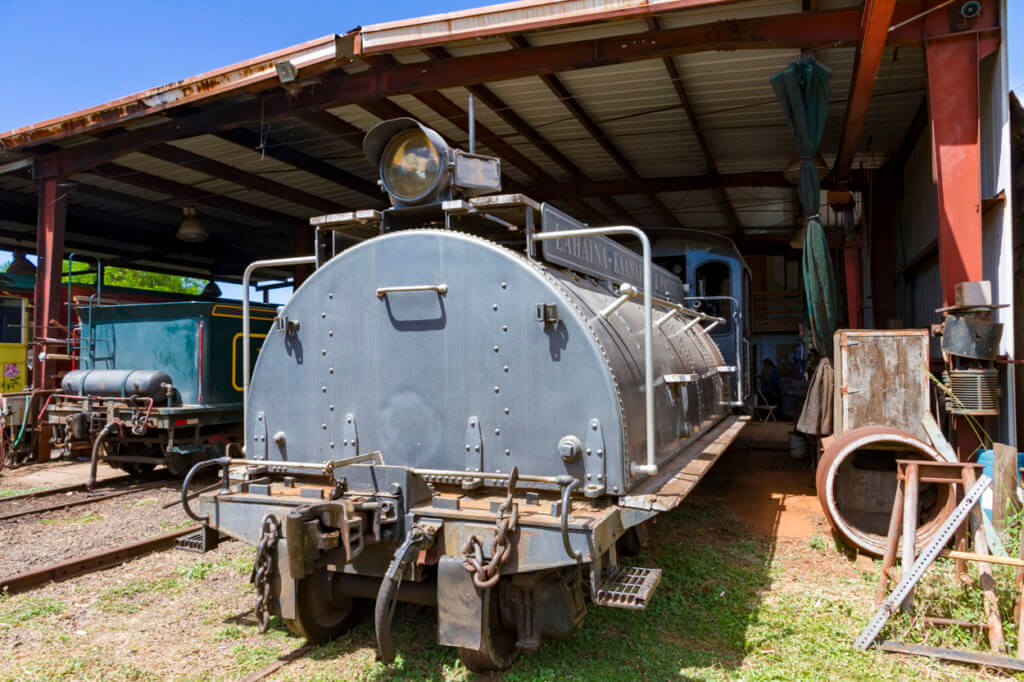 The Maui Sugar Cane Train is in Trouble Again, Final Thoughts
What's with Chicago companies giving Hawaii companies problems? Remember the whole Aloha debacle with that Chicago poke shop? Regardless, I sincerely hope the Sugar Cane Train pulls through this issue. They've been a part of my life since I was two-years-old and I love the railroad.
Personal connections aside, though, I think it's important that we preserve as much of our history as we can. Too many historical landmarks or community icons are vanishing these days. For example, the large sugar mill overlooking the Aiea (above Pearl Harbor) should've been retained in some shape or form. At least the iconic smokestack and front facade.
That's not to say I'm anti-progress either, though. We definitely need to evolve as a community to increase quality of life, etc. But, we should also try to preserve what we can of our history too.