You'd think that things would begin to settle down after Hurricane Douglas spared Hawaii. But, no. Things are getting crazy in Hawaii, as the rate of infection skyrockets.
Breaking Records
Over the past week, Hawaii broke its single-day new infection records a staggering five times. We had 46 cases on 7/22, 49 cases on 7/23, 72 on 7/24, 78 on 7/25, and 109 on 7/29. Mind you, testing was suspended over this past weekend due to Hurricane Douglas.

An increase was predicted when we began reopening. But, everything went to hell once we hit July 4th. Like much of the rest of the country, Hawaii residents let their guard down, stopped practicing social distancing, had large get-togethers, etc. And, now, new clusters of infections are popping up all over the place.
How bad is the new infection rate? Sure, the single-day record doubling sounds terrible. What's more scary, though, is the test positivity rate. You see, earlier in the pandemic, Hawaii averaged a 1.5% positivity rate. Now, though, the test positivity rate is at 6.6%.
For now, our healthcare system can handle the caseload. However, State officials caution that, if the new case rate continues to rise, that could change quickly.
New Clusters
So where are these new infections happening? The large majority are on Oahu. However, all of the major islands are experiencing upticks in new infections. This includes Kauai, which was 100% virus free during the most stringent portion of our stay-at-home orders.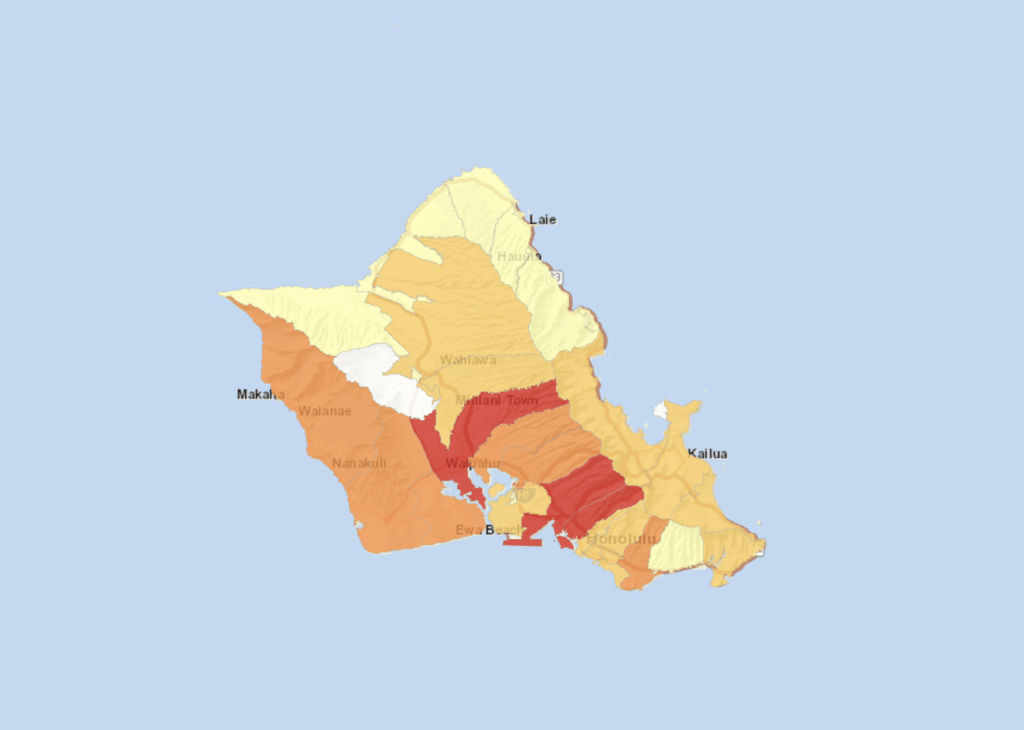 Jumping back to Oahu, take a look at the above map. As you can see, most of the cases are centered around the communities of Kalihi, Palama, and Waipahu. And, guess what? These are all working-class communities with high-density homes. This, as you'll recall, was a concern I spoke about before. Multi-generational homes are very common here in Hawaii because of the cost of living here, and because of our large immigrant population. And, yes, many of the island's hospitality (and even hospital) workers do live in these areas.
With cramped living conditions, it's easy to see how easily the virus can spread throughout these homes. And that's one of the many reasons why keeping the virus out of our communities is such a major concern.
Rollbacks
With the surge in new cases, Officials are looking to roll back part of their opening plans. At the moment, that includes putting limitations on social back in place, while further expanding mask mandates. There are also talks about shuttering bars once again.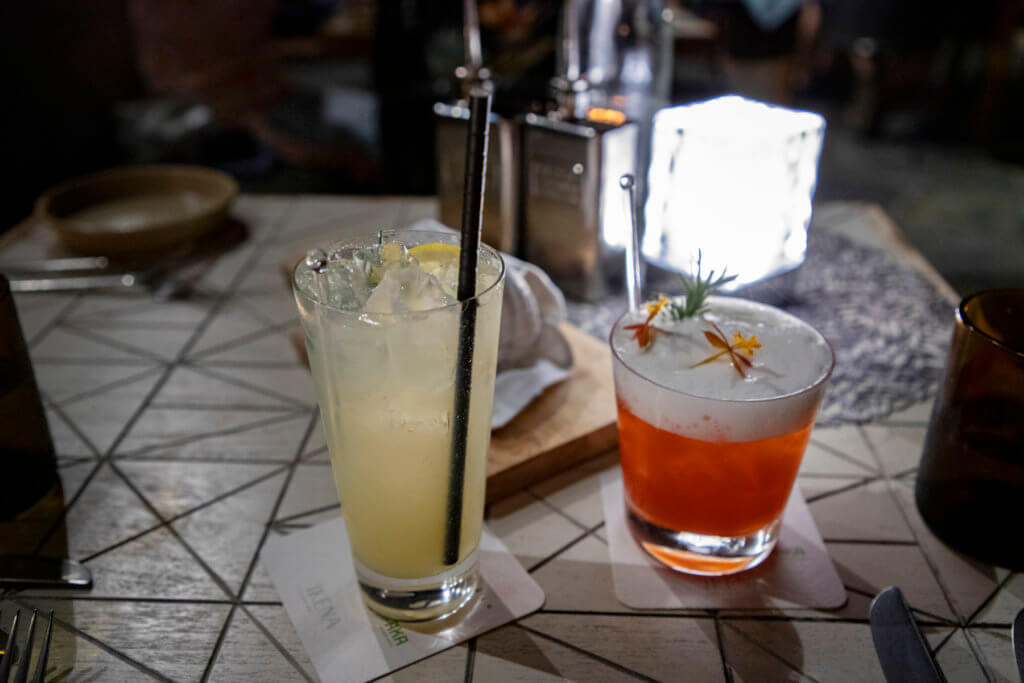 Interestingly, rollback considerations don't include gyms at this time. Even though, locally, gyms have been responsible for more new infections than bars.
Continued Fallout
Much like every other airline around the world, Hawaii's hometown airline, Hawaiian, is in dire financial condition. During its second-quarter earnings call, Hawaiian says it lost $100 million. As a result, the Airline says it's looking to shrink itself by 15% to 25% by next summer. Hawaiian is also looking to furlough more than 2,000 union employees come October, and is cutting is permanently downsizing its administrative workforce too. At the moment, the Airline is Hawaii's largest private employer with a workforce of over 7,300.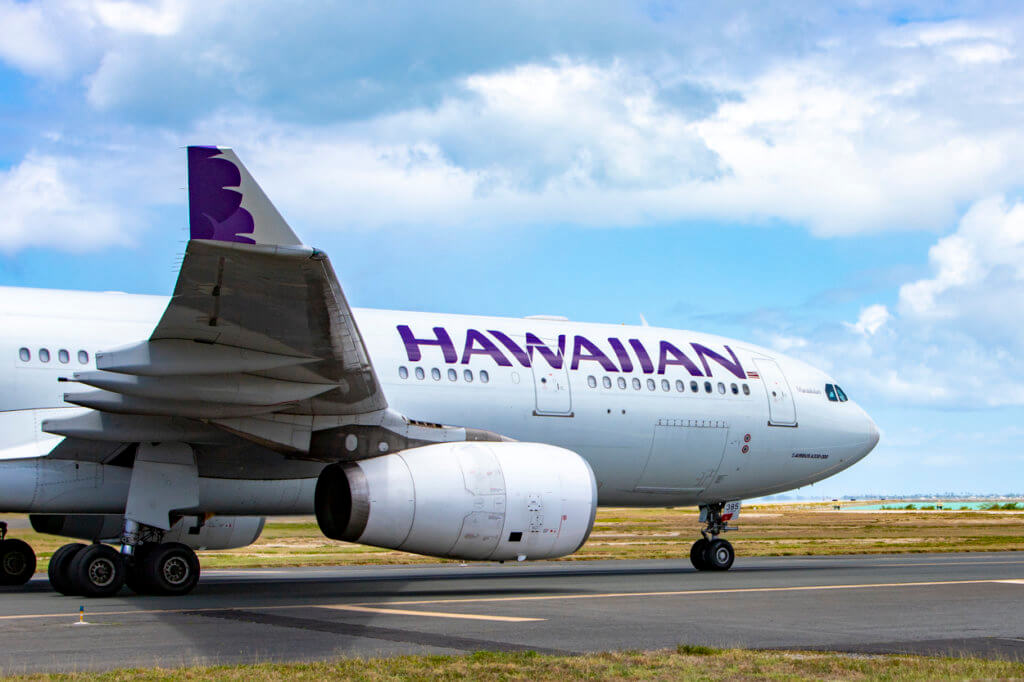 Meanwhile, restaurants continue to close. Some of the more notable closures that recently happened are Uncle's Fish Market & Grill at Pier 38 and Ruth's Chris on Kauai. There are quite a few more than that at the moment, sure, but I can't remember off the top of my head. And, I'm sure there will be more. Especially as the enhanced unemployment aid runs out tomorrow.
Things Are Getting Crazy in Hawaii, Final Thoughts
Hawaii is nowhere near as bad as most of the rest of the US right now. But, we can't afford to either. Yes, the economic pain is worsening, but things are already starting to spiral out of control here without tourism contributing to the problem. So what do we do? It's hard to say. But, I'm hoping we can regain control of the situation before it's too late.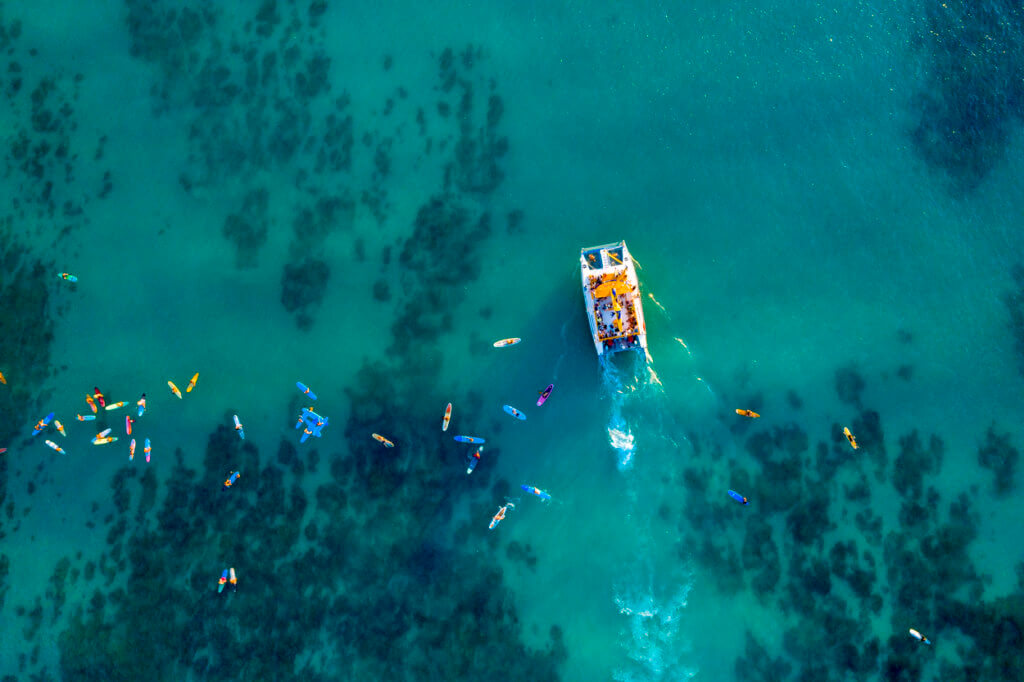 Of course, I'm sure many of you are wondering about our September 1 reopening? At the moment, our Governor is dead set on making that happen. But, if things continue to worsen, that may not be feasible at all. So, for those of you hoping to visit, don't book anything you can't cancel. And for those that call Hawaii home and want to get back to work, encourage everyone around you to stay home as much as possible, buy takeout, keep your distance, and WEAR A MASK.