Turtle Bay Resort was one of the smarter properties in Hawaii. After they were forced to close due to COVID-related travel restrictions went into place, they began a massive renovation project. That project is being wrapped up now, and Turtle Bay Resort is to reopen on July 1.
Turtle Bay Resort closed its doors on March 26, 2020. With visitor travel to Hawaii effectively stopped, there was little reason to keep the doors open. Most other Hawaii hotels did the same, with a few exceptions, of course. However, few did what BRE Hotels & Resorts (Blackstone), Turtle Bay's owners, did next. They accelerated their renovation projects.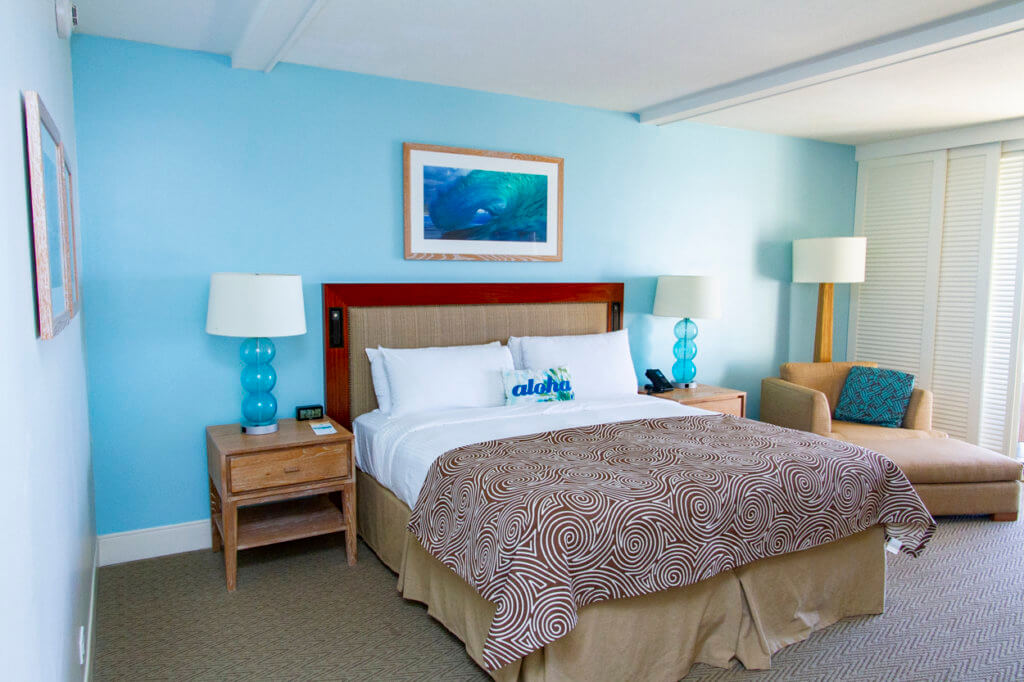 What's New?
According to Turtle Bay's Vice President and Managing Director, Tom Donovan, work done to the hotel is more of a "transformation" than renovation. They tapped Los Angeles-based designer Dianna Wong to oversee the redesign, which draws influence from North Shore surfers, Kawela Bay, and other natural elements around the property.
The first major change guests will notice on arrival is the redesigned lobby. No more will it be dark and inward-looking – the newly reimagined lobby now opens up to the ocean with a lighter, airier feel. Plus, the lobby is getting a new sunken bar called Off the Lips, a new cafe called Ho'olana, and a revamped surfing icon display called The Surf House.
Gone is Turtle Bay's old signature restaurant – Pa'akai. With its overhaul, the restaurant, which will continue to focus on farm-to-table cuisine, is getting a new name – Alaia. However, they're taking the concept a step further as they plan to feature ingredients from the resort's own farm.
Besides working on the lobby and restaurants, Turtle Bay Resort is also getting a whole new pool experience. The new multi-level pool is now divided into two distinct zones – a family pool and an adult-only pool. The new adult-only pool even gets a new pool bar.
As far as changes to accommodations go, guests in Vista Level rooms get their own lounge called The Club. Meanwhile, bungalow guests get to enjoy completely redesigned accommodations. The new bungalow interiors are much more modern and luxurious than the old ones and, I think, look great!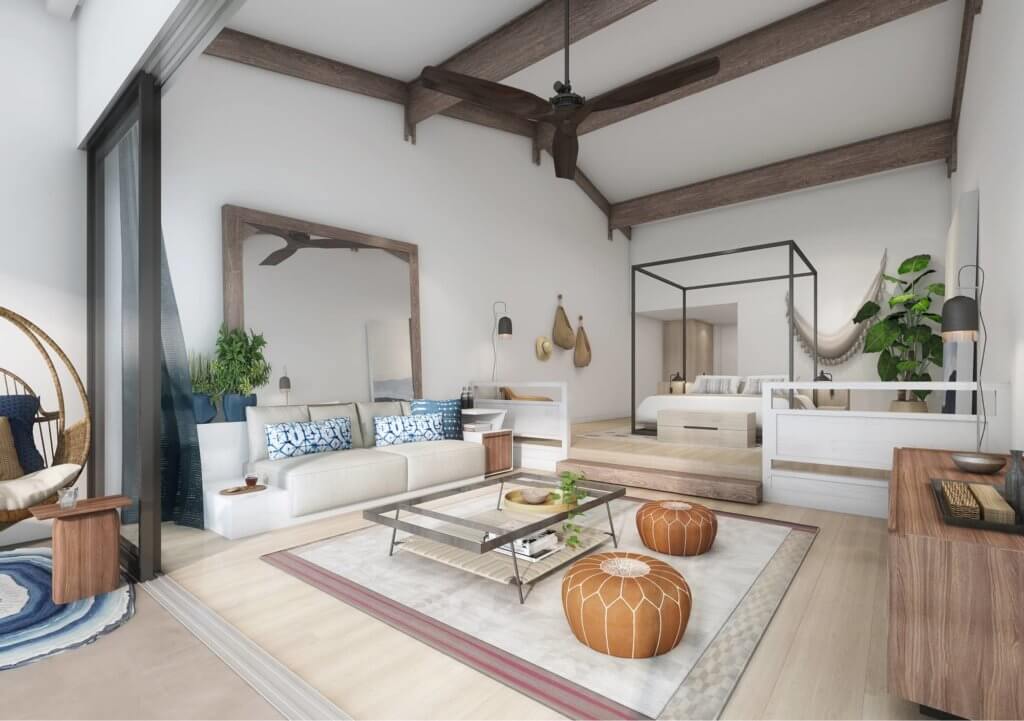 Unfortunately, at least for now, what isn't changing are the guestrooms in Turtle Bay Resort's main tower. Donovan says work to refurbish rooms begins later this year – after the resort reopens to guests.
Turtle Bay Resort to Reopen July 1
With the initial phase of its transformation project wrapping up, the Turtle Bay Resort is now accepting reservations for July 1 and beyond. Rates have, unfortunately, gone way up, though. A standard, entry-level guest room now starts at $449 before taxes and fees. Ouch. That's about 50% more than what I paid back in 2016 – even when accounting for inflation! My rate back then was $274 before tax and a ludicrous $41/night resort fee. Today, that comes out to about $300 with inflation. And, despite the high price, you're still getting the same, tired room. Oh, and in case you're wondering, the resort fee is now over $56 per night when including tax. So, in reality, you're paying a base rate of nearly $573 per night when you factor in taxes and fees.
Those nice, new bungalows? Those start at $919 per night – $1,113 per night with taxes and fees.
Final Thoughts
Seeing the work being done at the Turtle Bay Resort is exciting. The property desperately needed attention for years now. And to say that I was disappointed when we stayed here five years ago is a bit of an understatement. Our room was a bit broken, the food was extremely mediocre, and everything on-property carried extortion pricing. But, now, to have to pay so much for and have to put up with the exact same room? Hard pass.
That said, I am interested to see what Blackstone does with the rooms. Though, I fear that they'll only raise rates again once room work is complete. Further, I am glad that people in the community will be getting their jobs back in the near future. Personally, though, I'm very unlikely to stay here ever again. The area is gorgeous, but I just can't fathom paying all that for what you get. For the price, I'd much rather stay at The Kahala Hotel & resort.