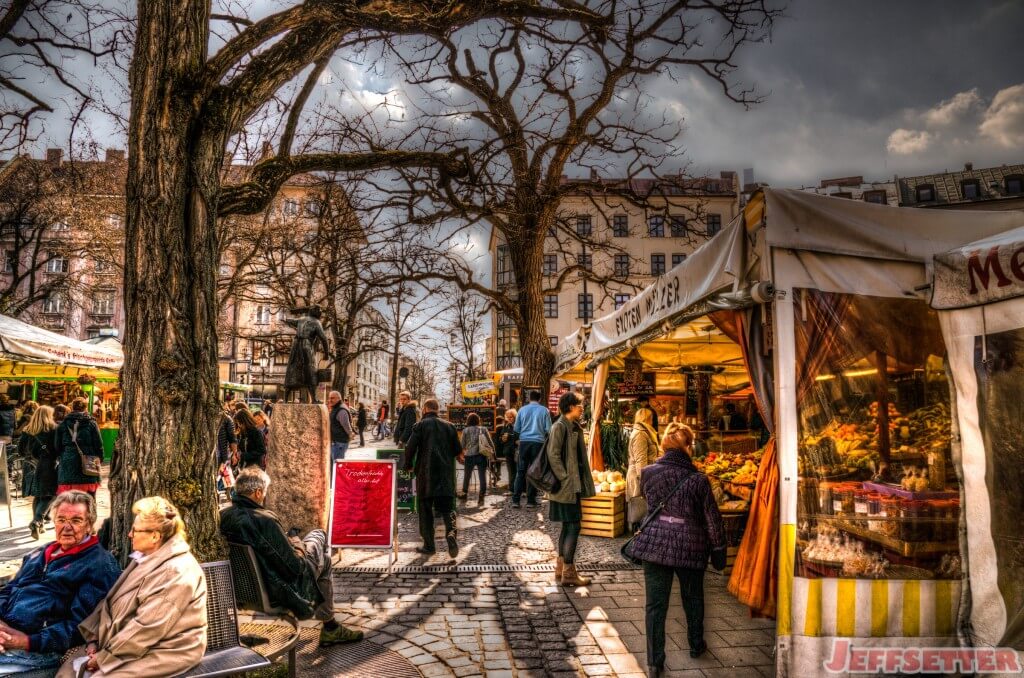 If you are ever in Munich, make sure to visit Viktualienmarkt (Victuals Market) on your first day in town. Don't wait until the day before you head back to the US, because you will regret not visiting sooner. If you are a fan of cheeses, fresh pasta, fruits and vegetables, you will love the Victuals Market.  I assume that means everyone reading qualifies.
I really liked how the street shots I attempted in Salzburg turned out, so I got even more bold in Munich. Many shots did not work, but this one really catches my eye.
There are thousands of people hanging out in the market on a weekday. Be patient with seating and make sure to bring as many Euros as you can!