I've got some good news and some bad news. First, the good news. The much-needed Waikiki sand replenishment 2 is to finish early. But, to finish the project sooner, the vendor handling the project needs to close large swaths of Waikiki Beach for 12 hours per day.
As I reported earlier, the Hawaii Department of Land and Natural Resources (DLNR) kicked off the Waikiki Sand Replenishment Project round 2 back in February. Apparently, no actual sand placement took place in the past three-ish months. Instead, workers have been busy dredging sand and staging it on the Kuhio Beach portion of Waikiki Beach. With that segment of the project now done, though, the DLNR's vendor says it can finish the project sooner. Unfortunately, that also means more disruptions.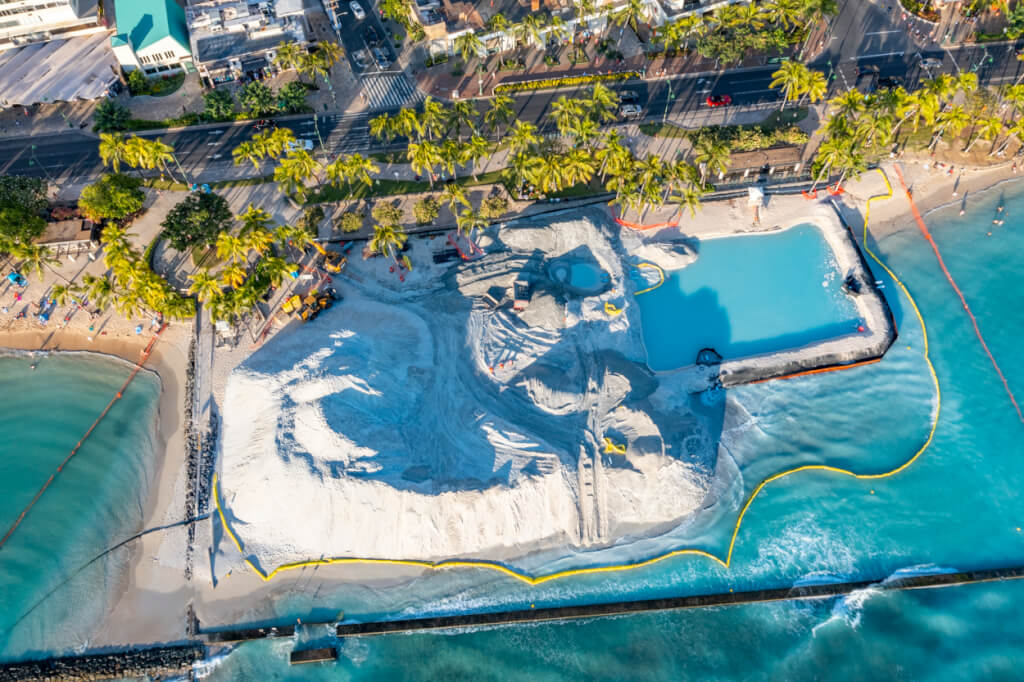 Waikiki Sand Replenishment 2 to Finish Early
Earlier this week, workers began taking sand from their huge mountain and using it to fill in portions of the beach in front of the Royal Hawaiian Hotel and the Westin Moana Surfrider. Specifically, the workers are beginning the sand replacement work in the area near the Duke Kahanamoku Statue and will end at the Royal Hawaiian groin.
Naturally, the area In which workers are replacing sand is being blocked off for safety reasons. However, Kuhio Beach is a ways away from the Royal Hawaiian. So, contractors are using large dump trucks to move the sand. That, of course, necessitates closures along the trucks' route too.
All of this work is taking place Monday through Saturday from 6 am to 6 pm. That's basically the whole day. However, thanks to the extended work hours, the contractor now believes they can finish the entire project by mid-May.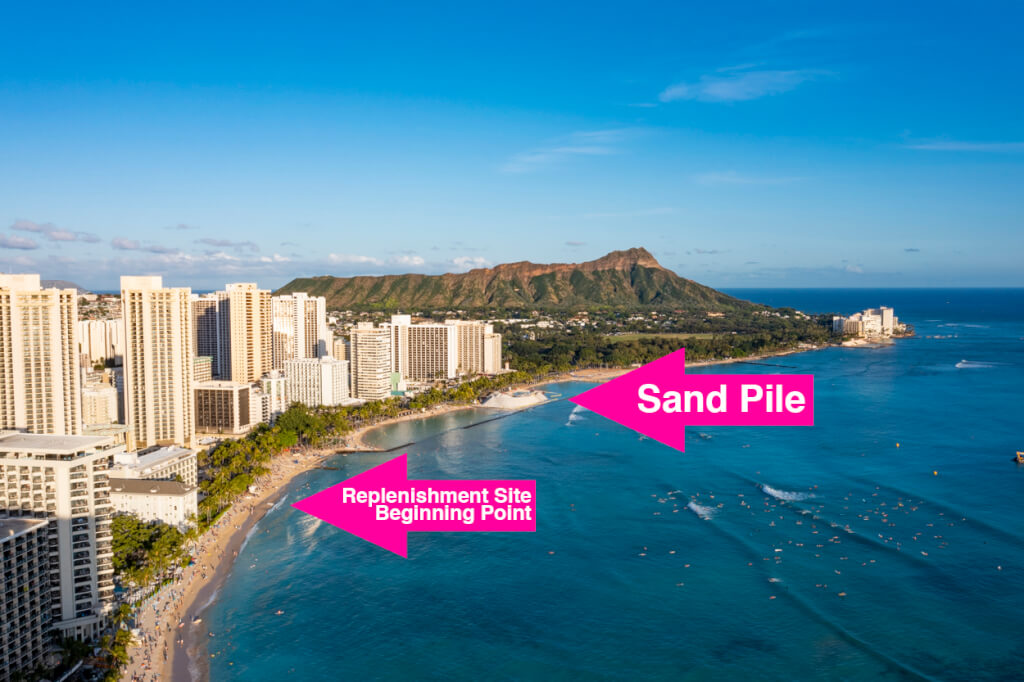 Final Thoughts
As I've said before, Waikiki is an artificial beach. Thanks to this, the beach will always require work. This is especially true as climate change continues to impact Hawaii and the rest of the world. So, this isn't going to be the last time something like this happens. However, I hope they continue to figure out ways to complete these projects quicker. For those of you heading to Hawaii within the next few weeks, though, you will see major impacts in Waikiki. That makes getting a car and getting out of Waikiki all the more important, in my opinion. But, if you can't get a car, or can't get one of my recommendations to work, I'd suggest maybe rescheduling your Oahu vacation if you can.