When visitors came flooding back into Hawaii, we weren't prepared. And we're still not. Restaurant reservations are hard to get, take-out lines are chaotic, and Waikiki, in general, feels pre-pandemic crowded. The worst problem of all, though, appears to be the Hawaii car rental apocalypse. So let's talk about that and how to get around it.
The Current Situation
Visitors came rushing back last month – especially during spring break. In total, over 480,000 domestic visitors made their way to Hawaii in March. That's an average of about 15,600 visitors per day. Sure, that's about half of the approximately 30,000 visitors per day we saw in 2019. But, the sudden surge in arrival numbers caught the entire industry off guard. And with such a sudden increase in arrivals, it's easy to see how this could've compounded into the situation we have on hand now.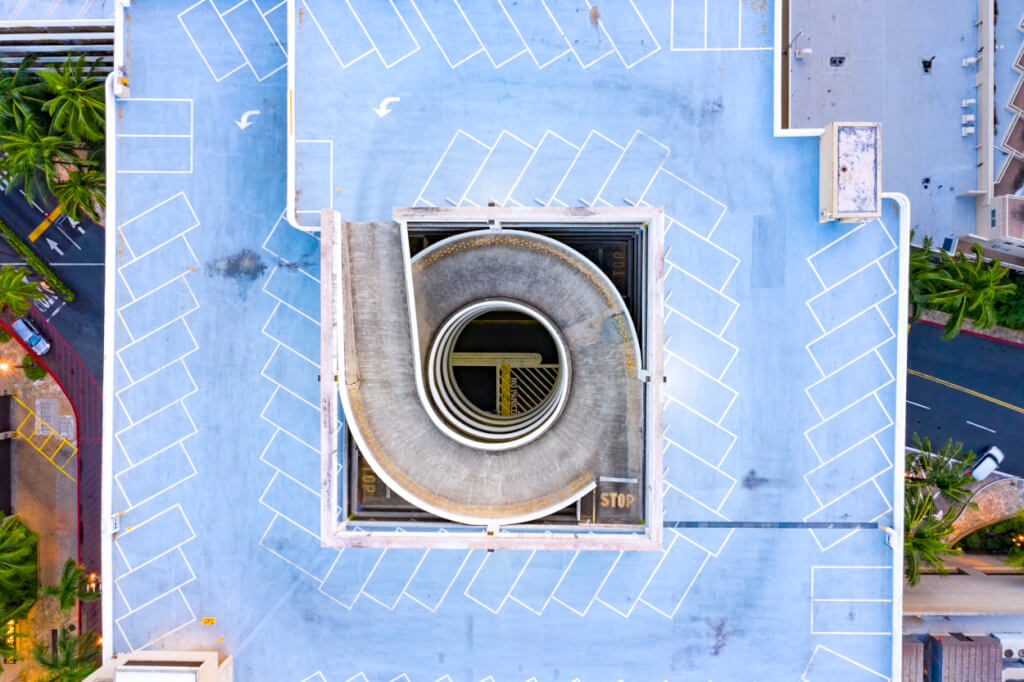 The Hawaii Car Rental Apocalypse
When tourism shutdown, car rental companies saw a massive drop in demand. Naturally, as the pandemic dragged on, these companies began selling off cars to help shore up their financials. How many cars did they purge in Hawaii? No one really knows for sure. What we do know is the amount was significant. And it's not like car rental companies can replace cars overnight. As is the case with normal consumers, it can take days, weeks, or even months to get a hold of new cars. The global chip shortage, which is causing car manufacturers to idle plants, plus manufacturing difficulties during the worst of the pandemic, isn't helping either. I guess you could say we're experiencing a perfect storm of car rental chaos.
The calamity peaked during spring break when Hawaii News Now reported that car rentals were going for as high as $1,000 per day for a convertible. On Maui, where arrival numbers during spring break were nearly back to 100%, the cheapest car available was a Toyota Camry for $722 per day. YIKES. And even today, looking at Costco Travel, you can't find ANY availability through the end of the month. Early May? Only intermediate SUVs like RAV4 and up are available on select dates for about $150 per day and up.
June is when we begin to see things get better, though you'll still pay over $140 a day for even a compact car.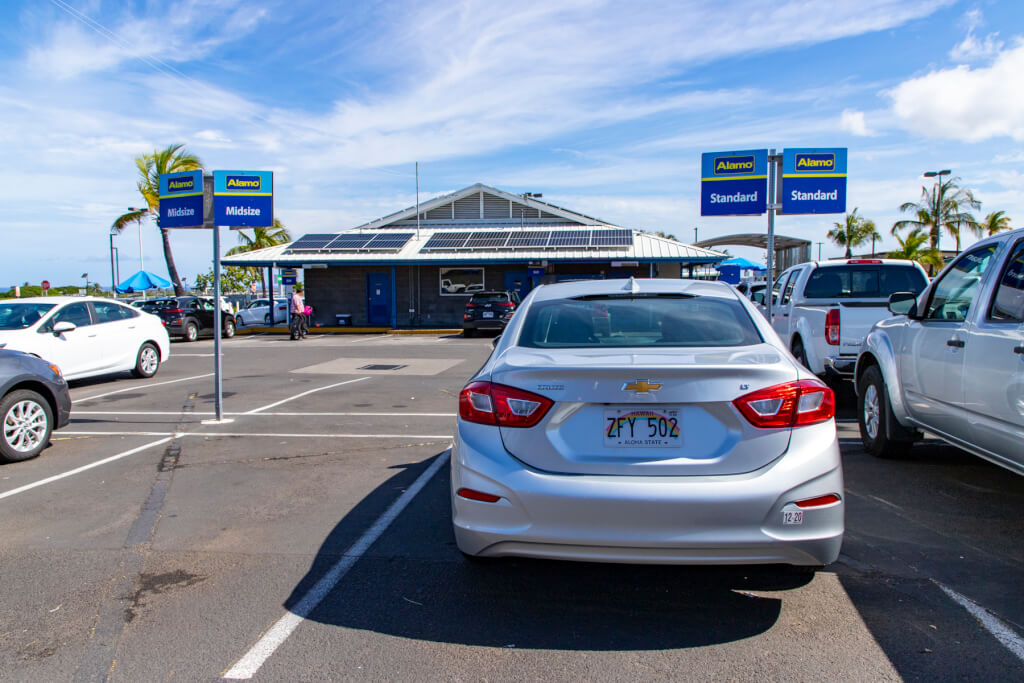 Other Transportation Options Impacted Too
If you think you'll use a rideshare service to get around instead of a rental car during the rental carpocalypse, think again. Travel experts are saying the rideshare services in Hawaii have been extra busy too. Visitors that choose to go this route are experiencing long wait times and, I'm sure, are often paying surge pricing too. So, what are you to do? We've got some options.
Ways to Get Around the Hawaii Car Rental Apocalypse
KITV4 reports that some visitors get around the car rental apocalypse renting from unconventional sources such as U-Haul. Currently, you can rent a 15-passenger van for $129 per day in Honolulu – mileage included. But that's still a lot more than you'd typically pay for a rental car. PLUS, that won't fit in most hotel parking garages.
I suppose you could also rent from Penske for $99 per day with mileage. But, you'll run into the same problems as the U-Haul, and the smallest van seats only two people. So let's talk about more rational options, shall we?
Public Transit
While I advocate renting a car and exploring our islands – especially to those who hate Oahu because all they see is Waikiki – you don't have to have a car to do this. There are public transit options on most of the islands:
As a reminder, current federal emergency orders mandate that you wear a mask while on public transportation. Either way, you must wear a mask in Hawaii, even outdoors, when you cannot maintain a distance of 6 feet or more from others.
If you're on Oahu, you have yet another option to choose from – something more akin to renting a car. That option, which I've discussed before, is Drive Hui Car Share. Operated by Hawaii's Toyota distributor and dealer, Drive Hui includes gas, insurance, 24/7 roadside assistance, and more. Prices vary based on the type of car you select, with options including the Toyota Prius, Camry, RAV4, Tacoma, Sienna, and Lexus RX and UX. For the base Prius, you can choose to pay by the hour at $10.50 per hour or by the day at $84 per day. That's a good deal if you ask me.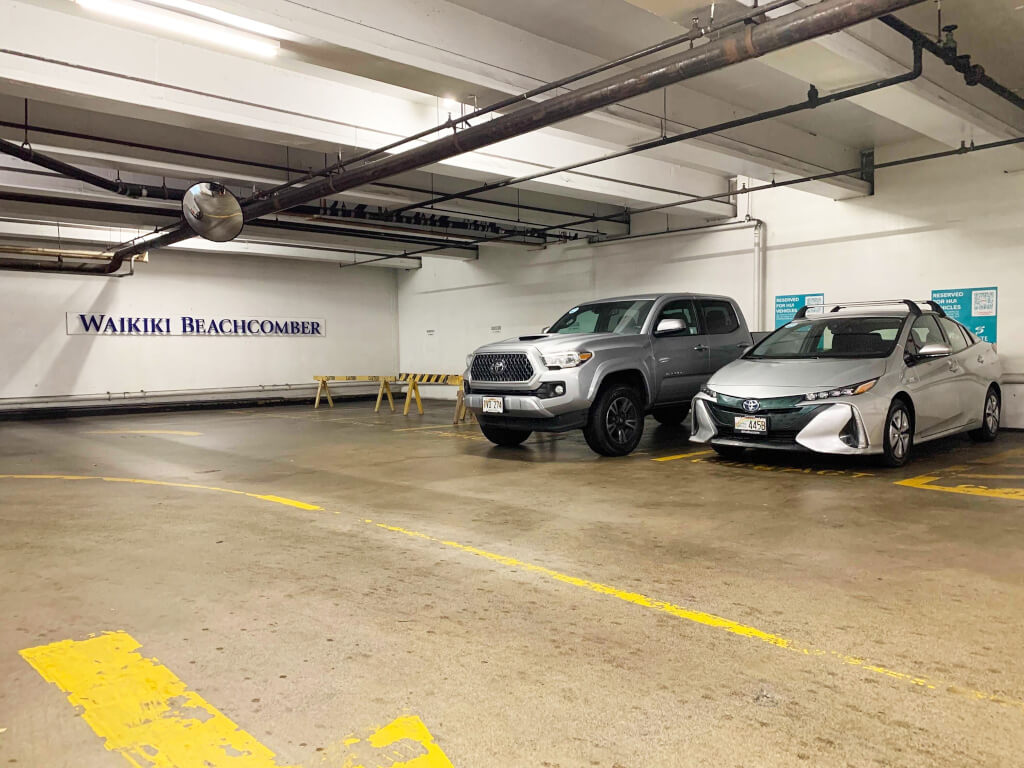 If you're in the Honolulu area, you have a more environmentally conscious option – Biki Bike Share. When here, you'll see their docking stations all over Honolulu's urban core, including in Waikiki. However, I do think the service is a bit pricy. One-way rides of up to 30 minutes cost $4, while a 300-minute multi-ride pass costs $25.
The last option available – at least that I'm aware of – is Turo. If you're not familiar with Turo, it's like renting a car, but you're renting someone's personal car. So think of it like Airbnb, but cars. The problem with going this route, though, is quality and pricing are all over the place. For example, next week, you can rent a 2012 Ford Focus for $124 per day or a Nissan Armada for $261 per day. That's right. That's $261 a day for an 11-year-old gas guzzler in the state with the highest gas prices in the nation! No Thanks. On the flip side, as of Wednesday, April 7, there's a brand new 2021 Hyundai Elentra available for $47 per day. So, your mileage may vary.
Keep in mind that with Turo, you may need to pay for things like mileage and even delivery fees. For example, the Hyundai Elantra is located in Ewa Beach. What to pick it up at the airport? That'll be $50 extra. Still, with the rate it's going for, it's still a relative bargain. And, it is better than NOTHING.
Plan Ahead
If you don't plan on traveling to Hawaii in the next few months, you should consider making your car rental arrangements ASAP. I'm planning on going to Maui towards the end of the year and was able to score a 5-day rental with National for a little over $400. That's for an Executive Area rental, by the way. And, perhaps even more bizarre is the fact that renting directly with National is cheaper than going through Costco Travel or renting with Alamo! Thank you, Chase Sapphire Reserve discount!
The Hawaii Car Rental Apocalypse, Final Thoughts
There's no doubt that getting back to normal is going to take time. And, until then, doing things like renting a car is going to be more difficult. But as you can see, there are other solutions available to you – especially here on Oahu. That said, for those of you that plan to spend all your time at the hotel or in the near vicinity, then you've got nothing to worry about. Schedule a SpeediShuttle or something similar and call it a day!