Last updated on November 20th, 2017 at 01:00 am
Jeffsetter Log: One Way Never Ending date VII.XXVII.MMXV
Yes, I know you were thinking….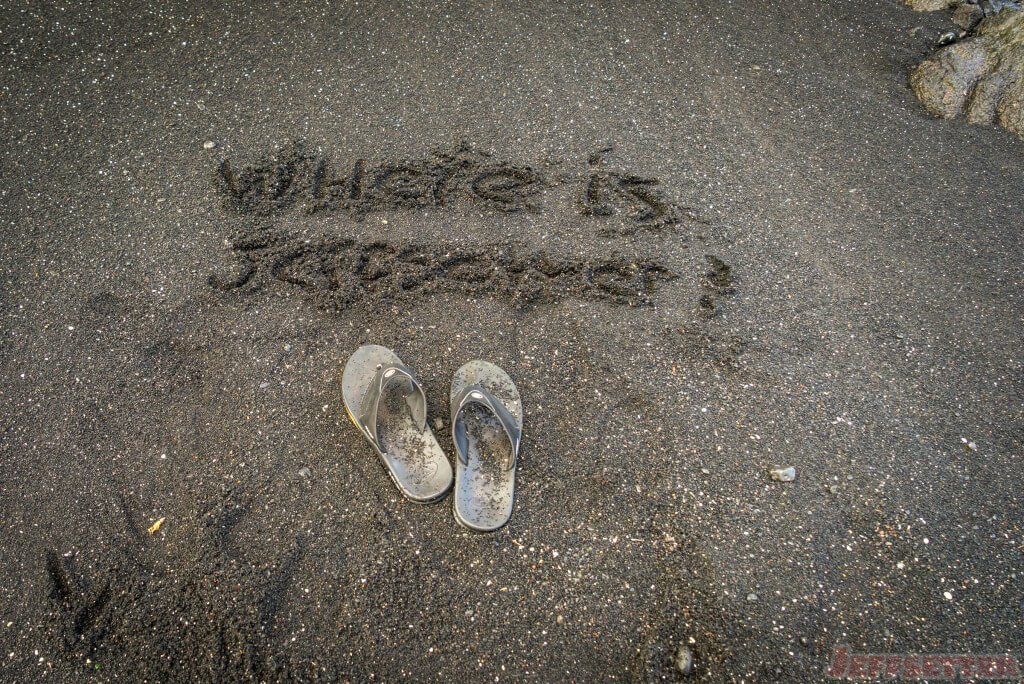 After a brief hiatus, Mrs. Jeffsetter is back with another report on things we have done on our trip. This post goes all the way back to Hawaii.
One of our favorite stops on the Big Island was Punalu'u. Punalu'u is a black sand beach on the Big Island of Hawaii know for sea turtle sightings. I think this is a must-see attraction if you visit the Big Island.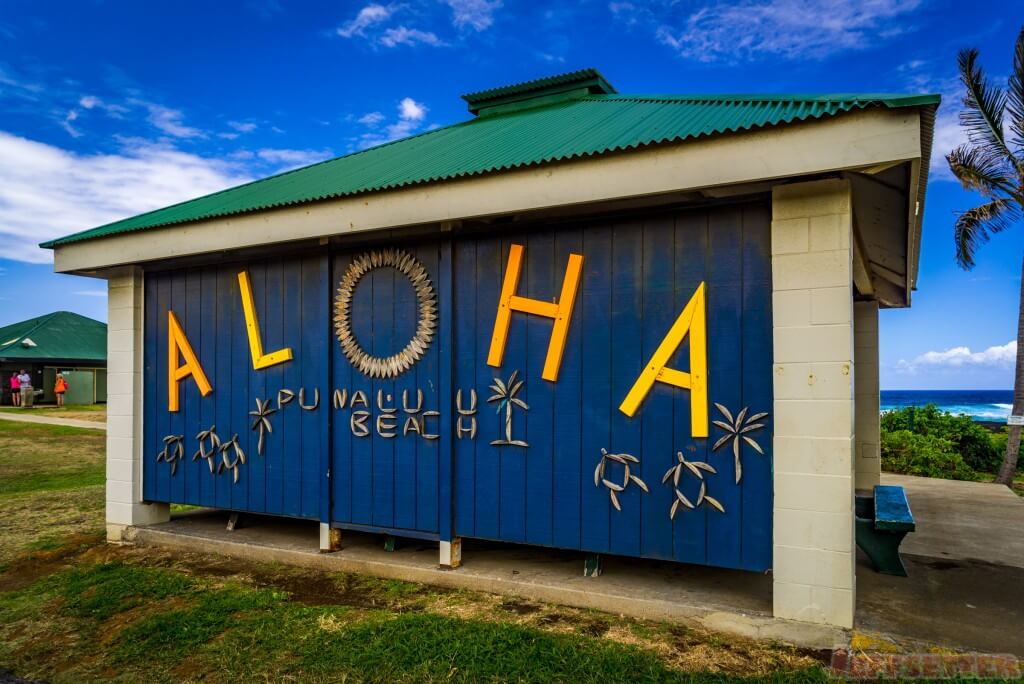 After parking the car in the free lot, we arrived at a lava rock shoreline with waves crashing.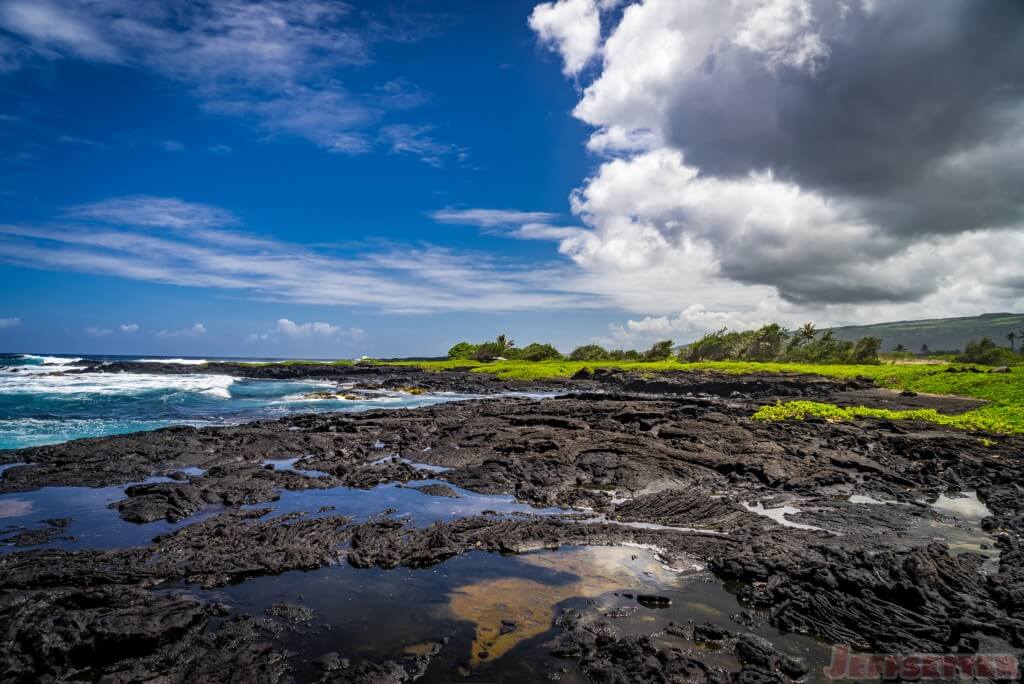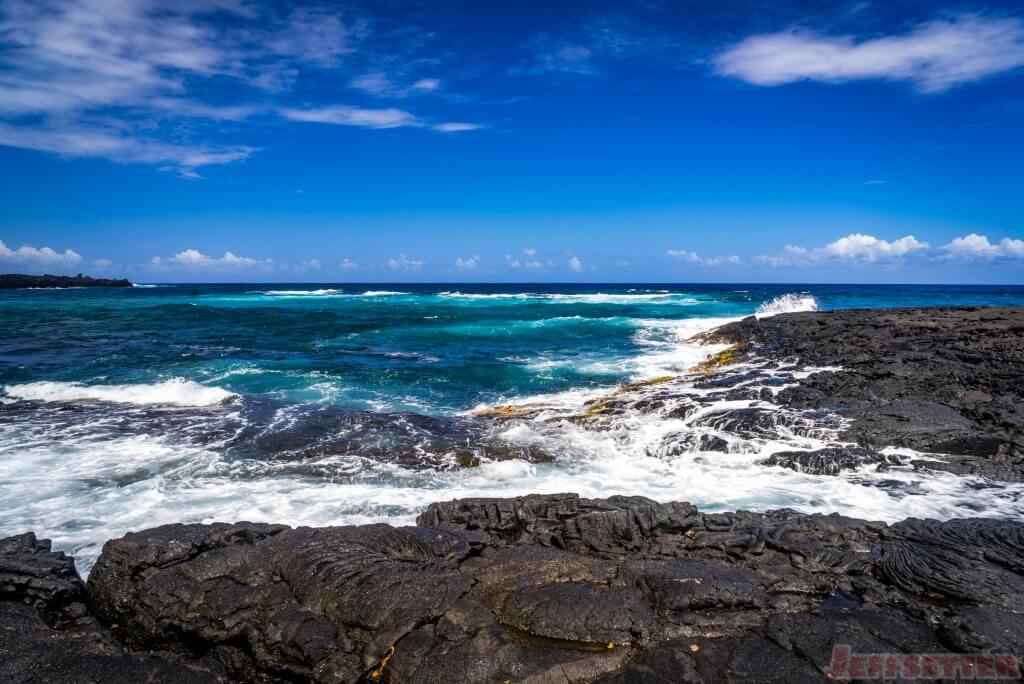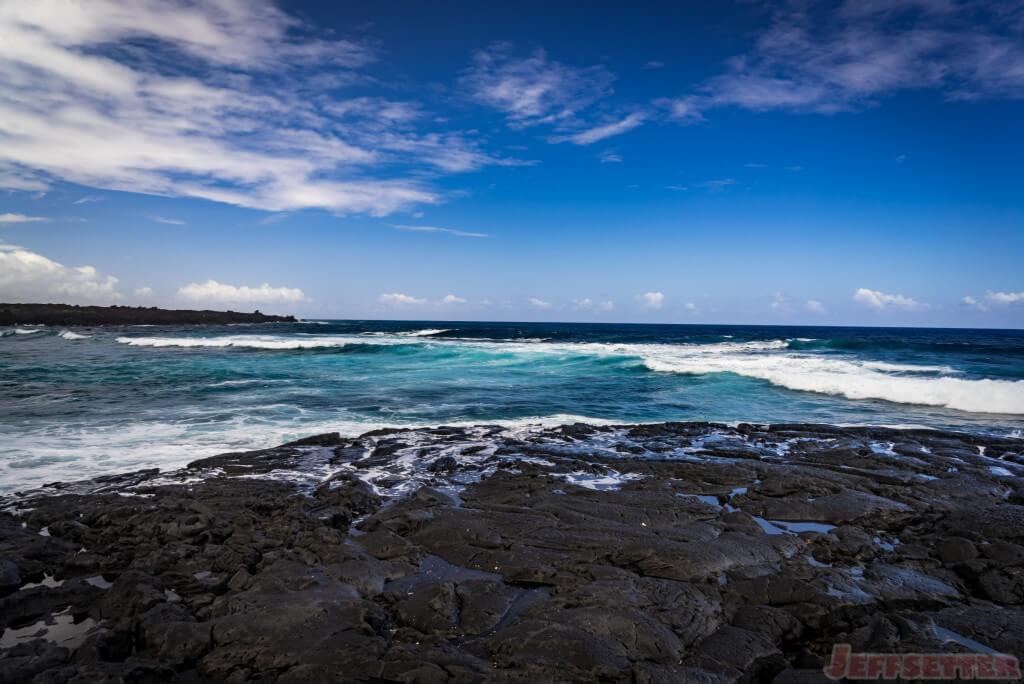 I could have sat and watched the waves all day. The soothing waves were hypnotic.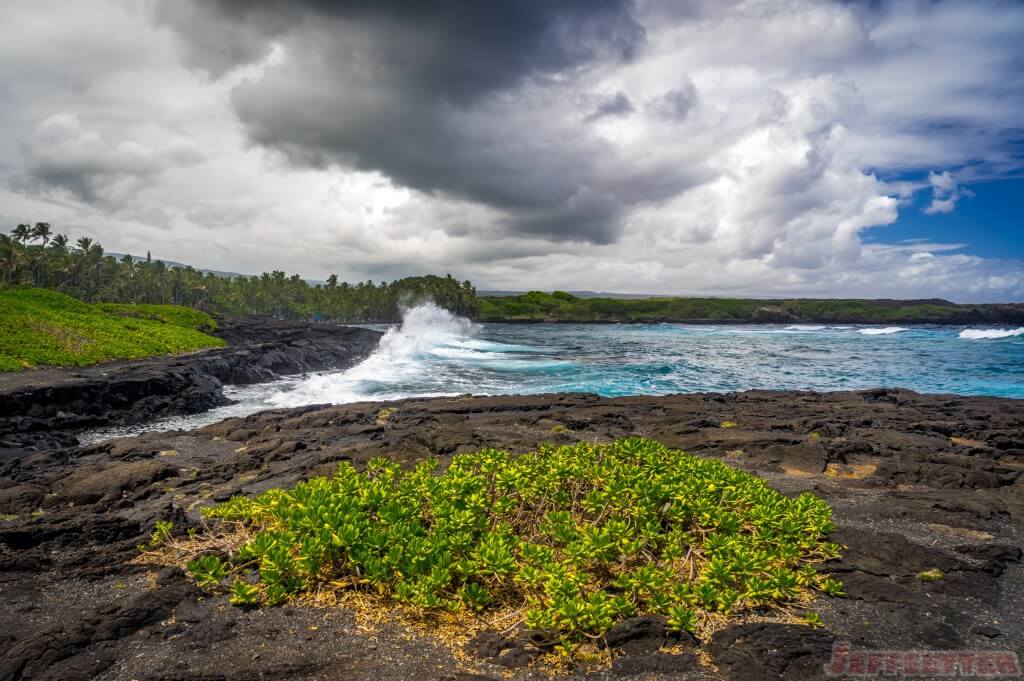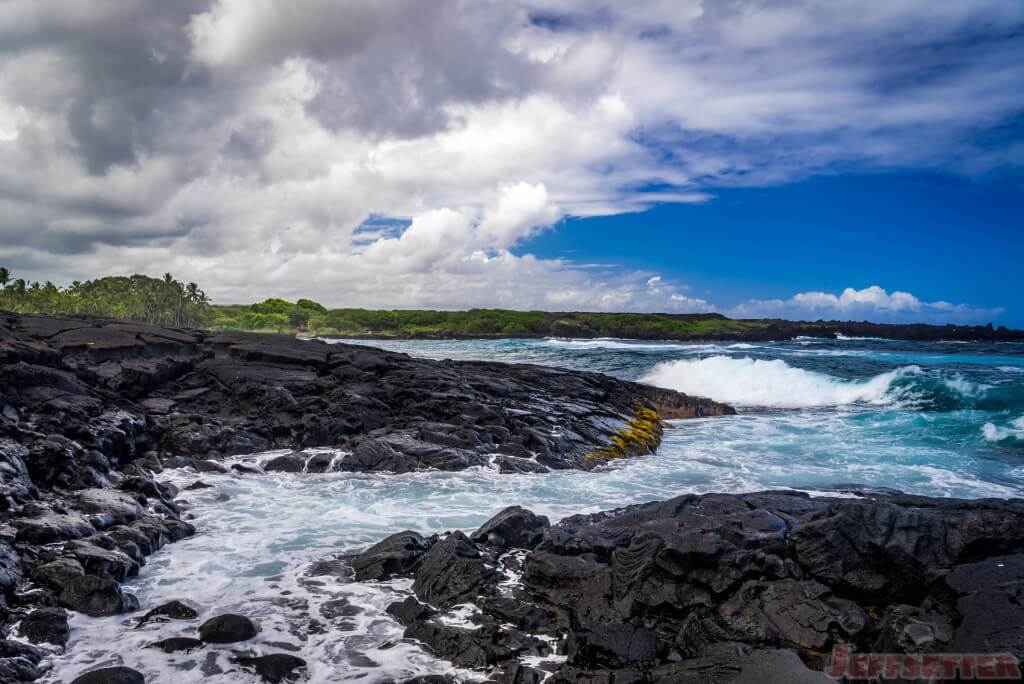 Just past the lava rock shore, we arrived at the black sand beach (still with a good amount of lava rocks).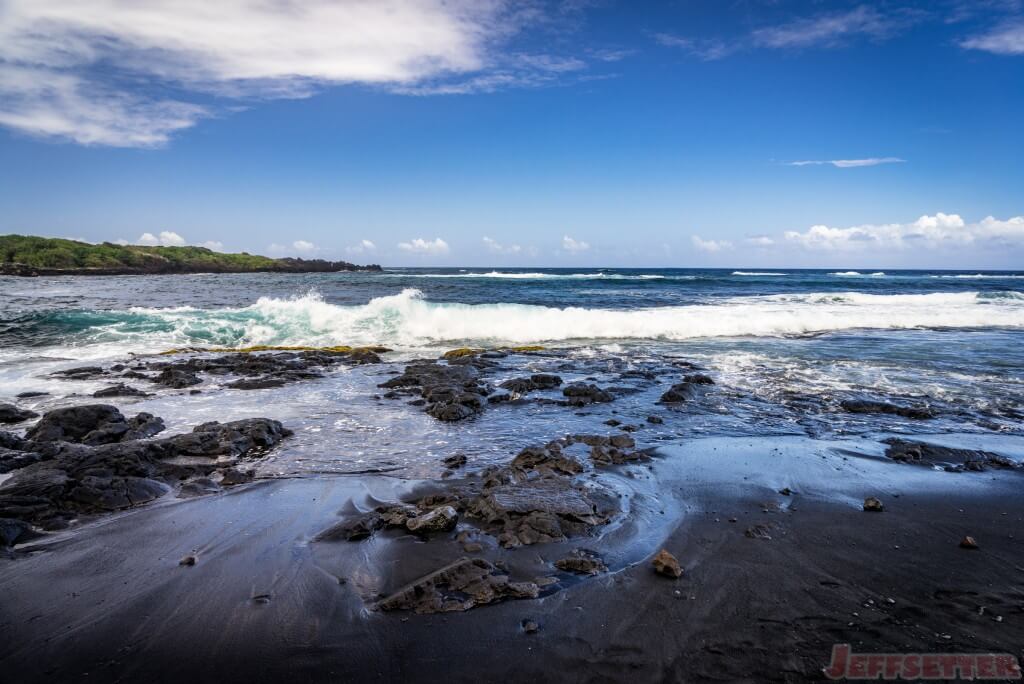 The beach is not large. In the following picture, you can see almost the entire beach.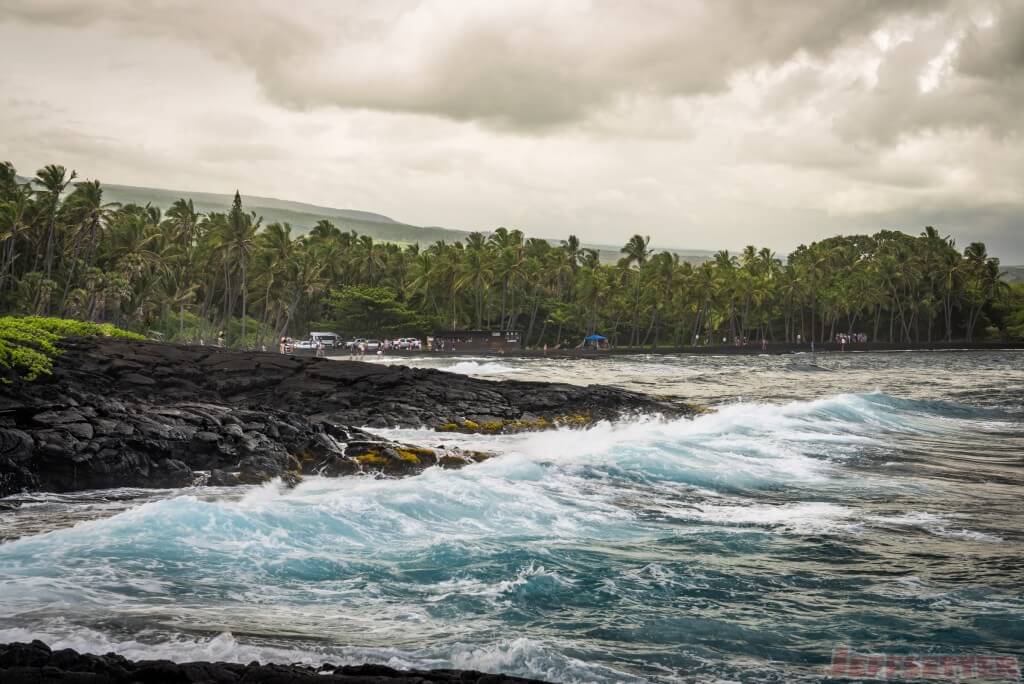 The beach has a refreshment stand (randomly open) and a limited amount of picnic tables.
Also, the beach sand is not soft and wonderful – it's quite coarse. If you are a tenderfoot, you will want to wear sandals or water shoes to protect your delicate tootsies.
I personally found the rough sand great. Free exfoliation!
On the back side of the beach there is a… let's call it a pond.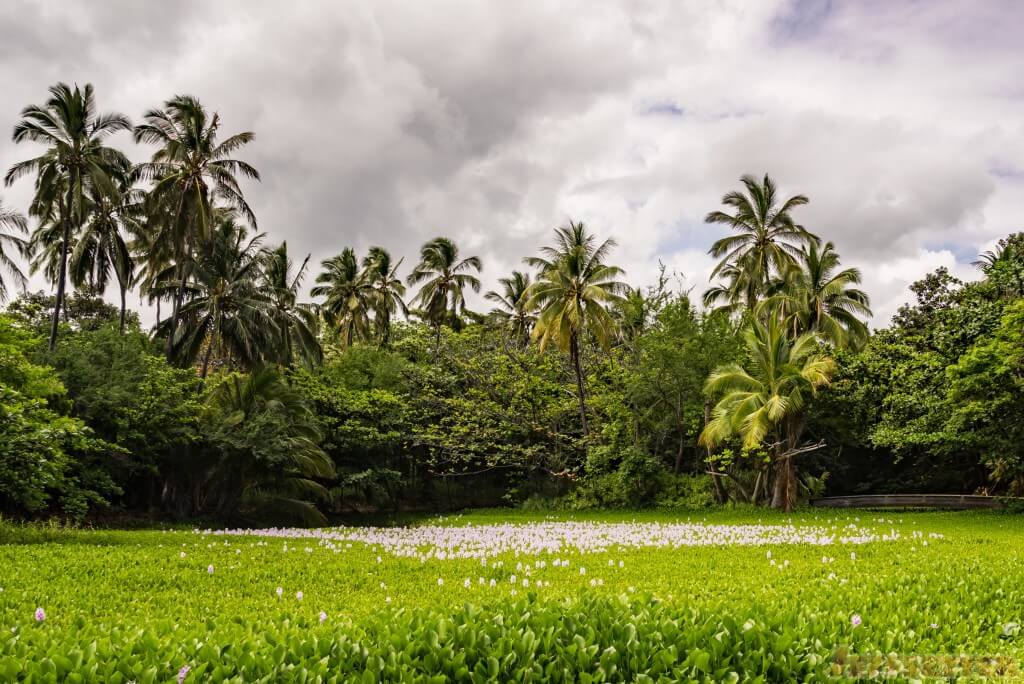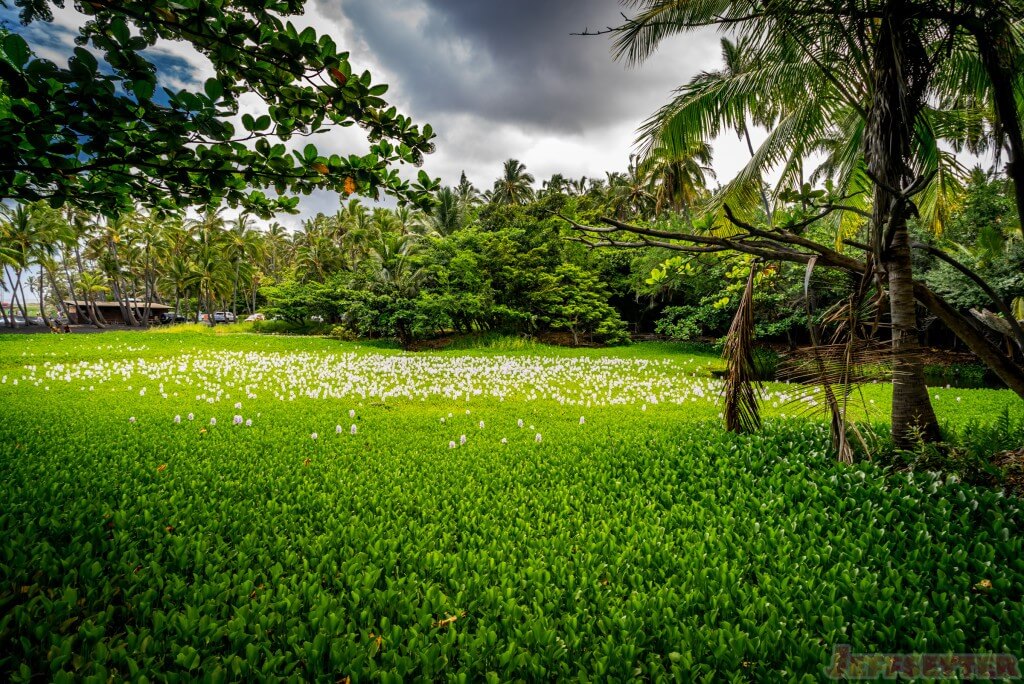 I found several dead frogs in and around the pond. Jeff thought it was weird that I took pictures of the dead frogs.
Obviously, I took that to mean "share pictures of dead frogs with the world."
Fortunately for you, the weak internet at our current guest house did not allow me to upload the dead frog pictures.
The black sand beach is probably best known for the sea turtles that frequently sun themselves on the warm black sand.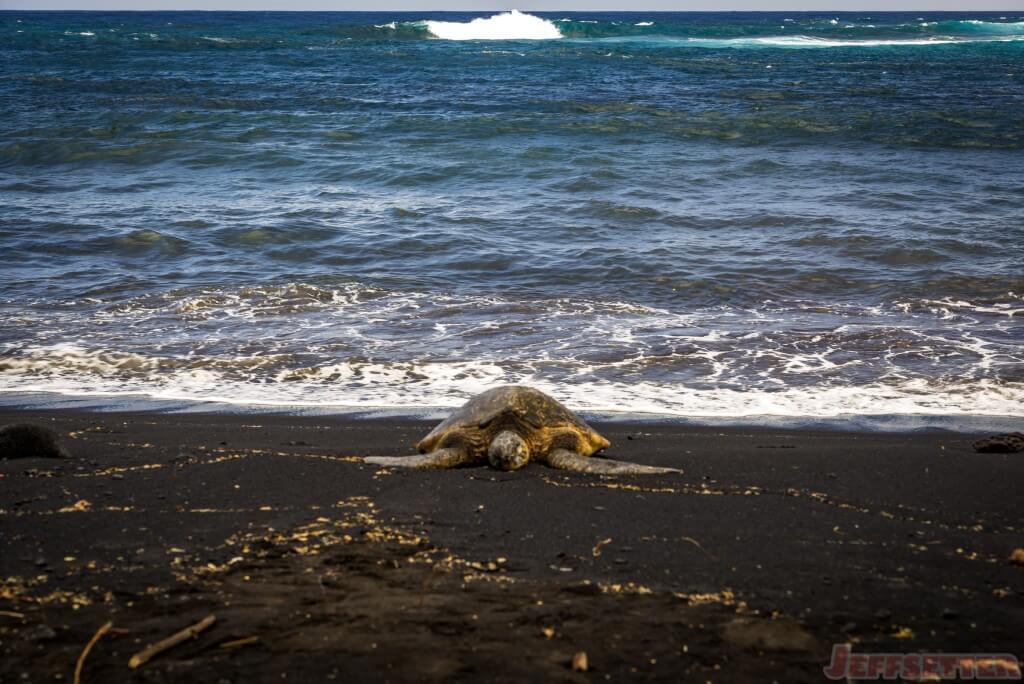 Just when you thought the beach couldn't get any better – Turtle Montage!!
(Note, the following photos were taken with a zoom lens. We stayed the requisite 20 feet away from these protected animals.)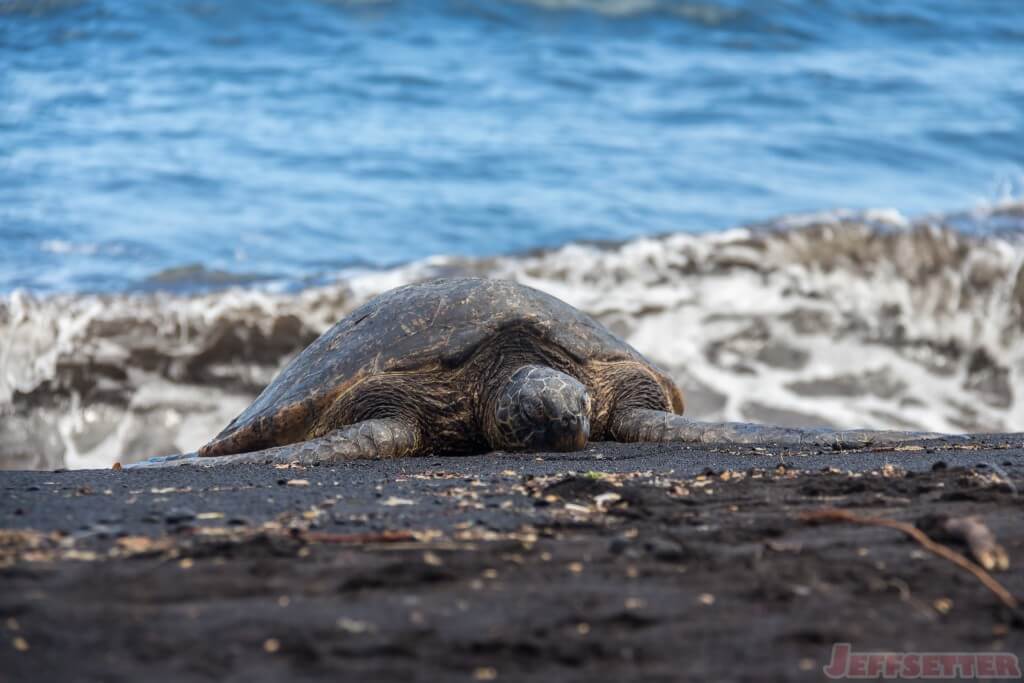 Enhance.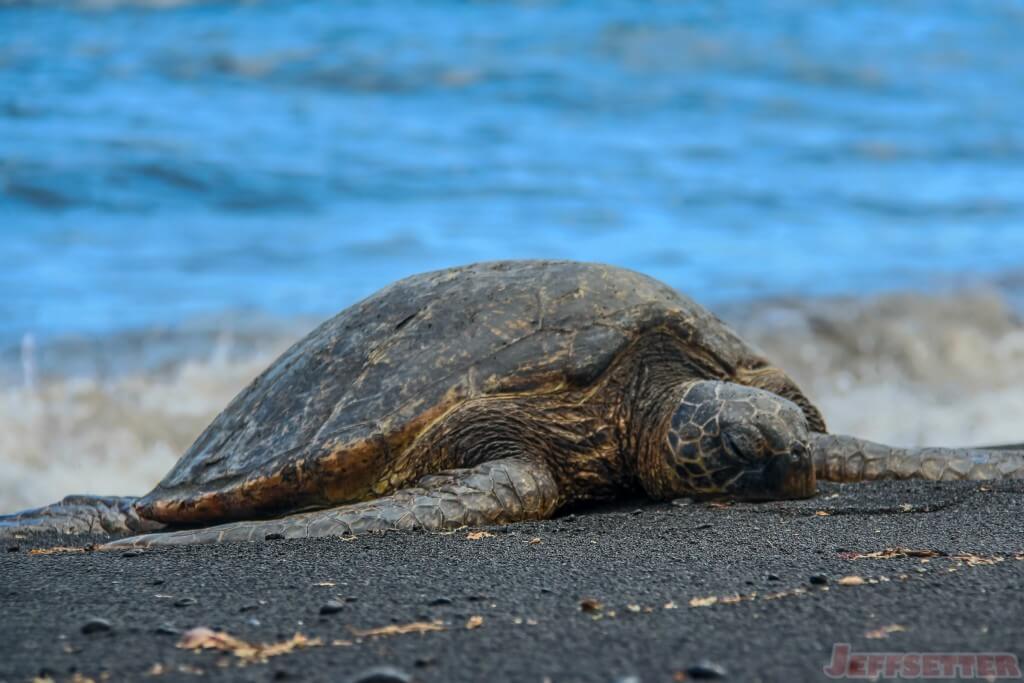 Enhance.
Turtle. Turtle. Turtle. Ok maybe I went a little overboard with the turtle pics, but I love them.
At the end of the beach, more picnic shelters are available. You can keep walking out on the rocks along the coast, but watch out for fire ants. On the rocky point beyond the beach, I found a memorial.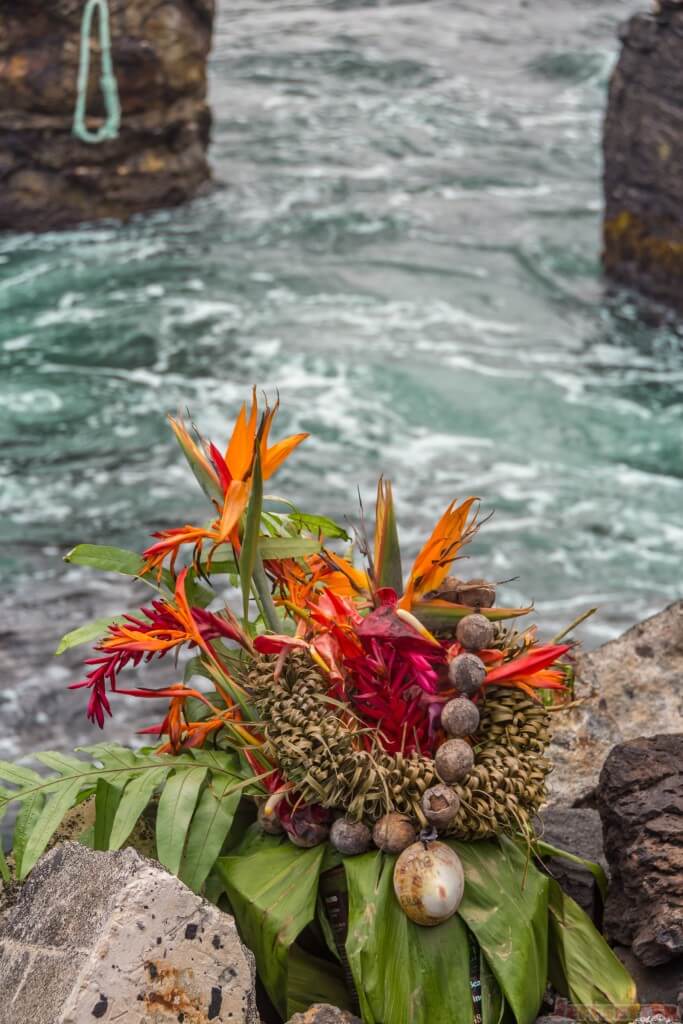 Walking back through the rough sand to the car park, Jeff decided that he wanted to take out his drone. He has already posted some of the aerial shots.  The video is forthcoming.
We ended up just spending a few hours at the beach, but you could make a full day of it.
Definitely a spot to check out on the Big Island. Especially if you like turtles.