On Friday, the one-month anniversary of the devastating Maui wildfires, officials made a bold announcement: West Maui to tentatively reopen on October 8. Of course, this reopening excludes Lahaina, which will remain closed to almost everyone.
Maui is struggling emotionally and financially. While the trauma of the fires still hangs heavy, the continued lack of visitor arrivals threatens to plunge the island into an economic catastrophe. As I mentioned last week, residents not impacted by the fires working in parts of the islands that were also untouched are increasingly losing their jobs because of the lack of tourists. But even if South and Central Maui hotels were full, that's still not economically sustainable, hence why officials aim for West Maui to tentatively reopen on October 8. Whether or not it will, though, remains to be seen.
West Maui to Tentatively Reopen on October 8
Maui's flailing economy isn't only bad for the island – it's bad for the entire state. As we all know, tourism is the primary economic engine for the Valley Isle, and as the island with the highest average hotel rates and other prices, Maui accounts for an outsized portion of the state's tax collections. In fact, Maui's economic health is so important that the State of Hawaii's Department of Business, Economic Development, and Tourism slashed the state's economic growth for 2023 from 1.8% to 1.1%. Next year's forecast has similarly been reduced from 2% to 1.5%.
The above numbers reflect GDP growth, but what about actual dollar amounts? Remember how I said Maui has an outsized impact on state tax collections? Well, thanks to the loss of excise and transient accommodations tax collections, state tax revenue is projected to grow by only 1.3% this fiscal year (beginning in July) compared to the original projection of 4%. That drop will result in an $11 billion tax revenue shortfall. Ouch. And guess what? The predictions for next year aren't much better.
This is why, despite the need to care for our people and to clean up and rebuild Lahaina, West Maui cannot remain closed indefinitely. This is why state officials felt the need to set a date and why they announced that West Maui to tentatively reopen on October 8.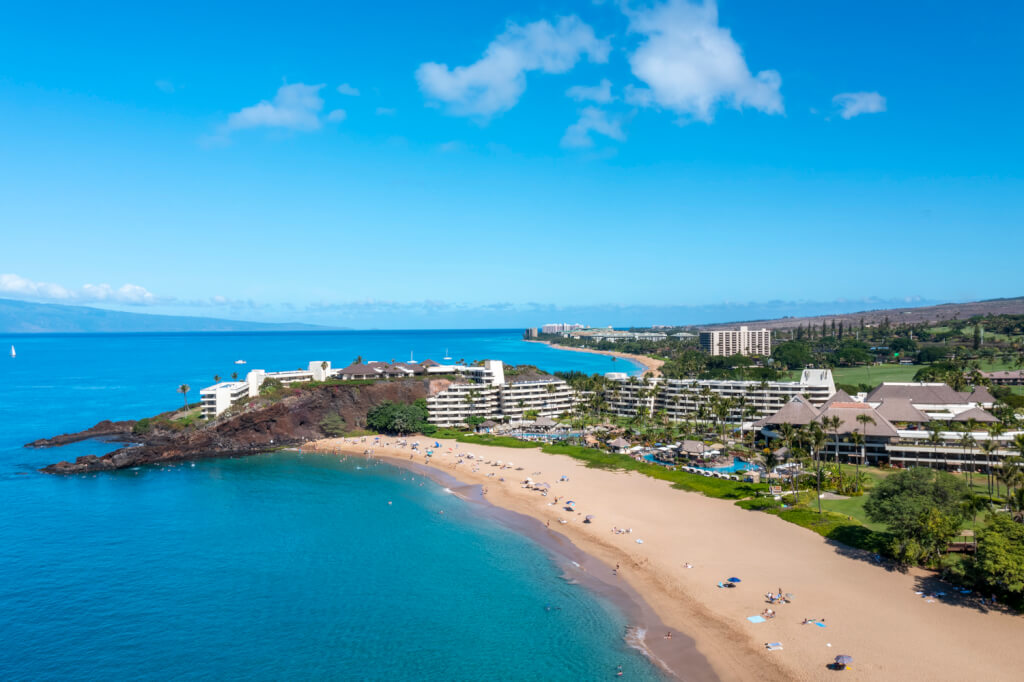 What Does This Mean?
So what does it mean when officials say West Maui to tentatively reopen on October 8? First and foremost, while the goal is to reopen West Maui to visitors on October 8, this date isn't set in stone. So it's a good idea to be flexible with your plans if you're aiming to visit this area soon after it opens – the schedule can change.
But what this also means is that hotels in the Ka'anapali, Napili, and Kapalua areas can begin welcoming guests back from October 8. Of course, reopening, including how and when it happens, is at the purview of the individual properties. As such, you'll want to contact your desired hotel for details. Similarly, restaurants, shops, and tours in the area may also reopen, but it's best to reach out directly for plans. Just because businesses can reopen, it doesn't mean they will. Remember, worker shortages may be a problem.
Of course, even if hotels reopen, they may not do so at full capacity. Remember, many hotels are continuing to house those displaced by the fire, including their own employees. While we don't know how long this arrangement will continue, it's safe to say we'll likely see hotels used as housing in some form, at least through Q1 2024.
Final Thoughts
Maui really needs to have West Maui reopened to visitors. Ka'anapali and Napili are home to a huge proportion of the island's hotel rooms, while Kapalua is a luxury resort area on par with Wailea. But if you do go to West Maui after it opens, know that things aren't going to be the same. Aside from not being able to visit Lahaina, many businesses will likely remain closed. And of those that do open, they may be working at reduced capacities. A lot of patience and compassion will be needed, so if you aren't ready to provide those, then I suggest staying elsewhere for the time being.