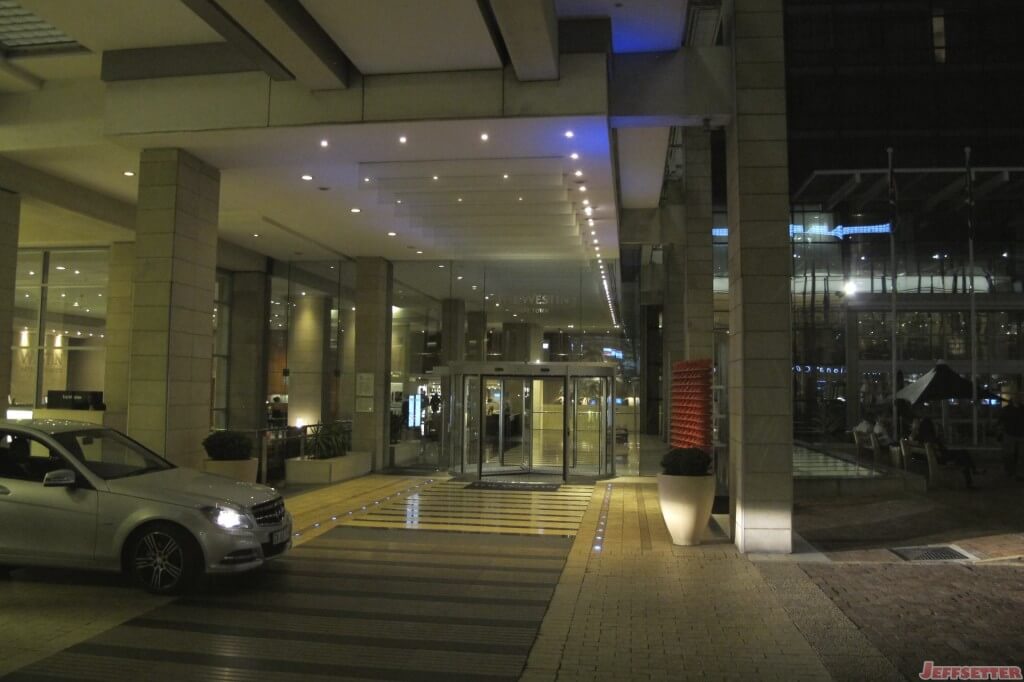 After a long and exhausting experience of flying MSP-ATL-JNB-CPT over the course of about 26 hours, we finally arrived in our first destination in South Africa. Right from the beginning, I was sure we chose the perfect hotel for our needs.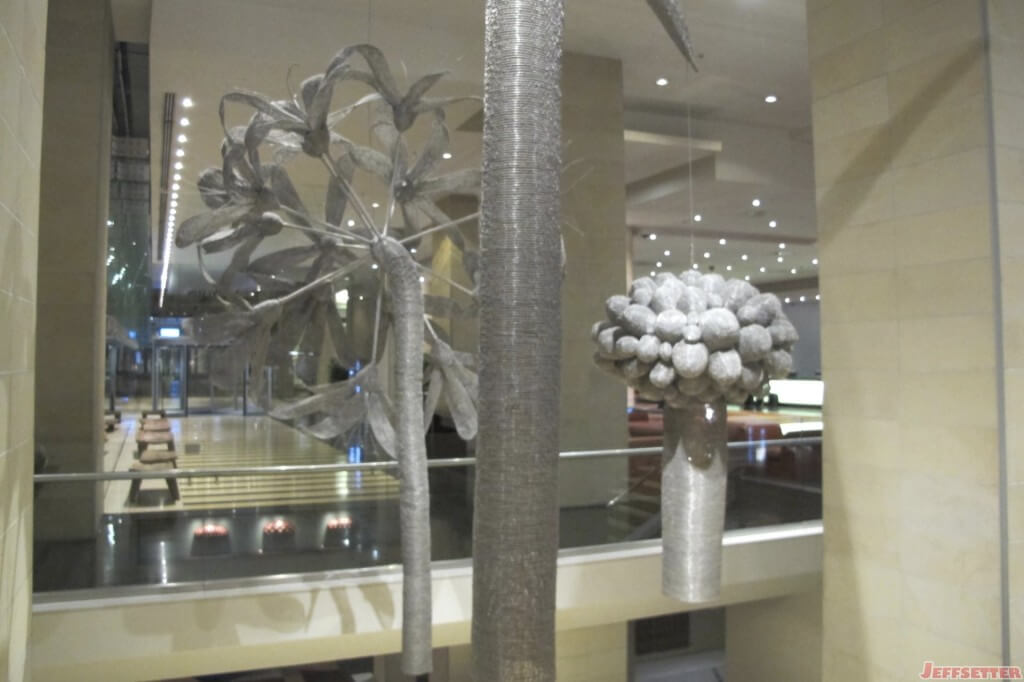 The Westin Cape Town is kept in excellent shape, has some of the benefits I look forward to as a Gold Preferred Guest, and has excellent views of Cape Town from the executive lounge.
Note from Jeffsetter: This post is part of a series of posts about my recent trip to South Africa. Posts will include: South Africa Introduction, Westin Cape Town Review, Adventures in Cape Town, Vuyani Safari Lodge Reivew, Safari Adventures and Hyatt Regency Johannesburg Review . Since all flights were in economy class and unremarkable, I will not be reviewing specific flights from this trip.
The check in process was painless and our room was upgraded to a higher floor with a better view. When you need two beds in your room, that is about as good as you can do for upgrades.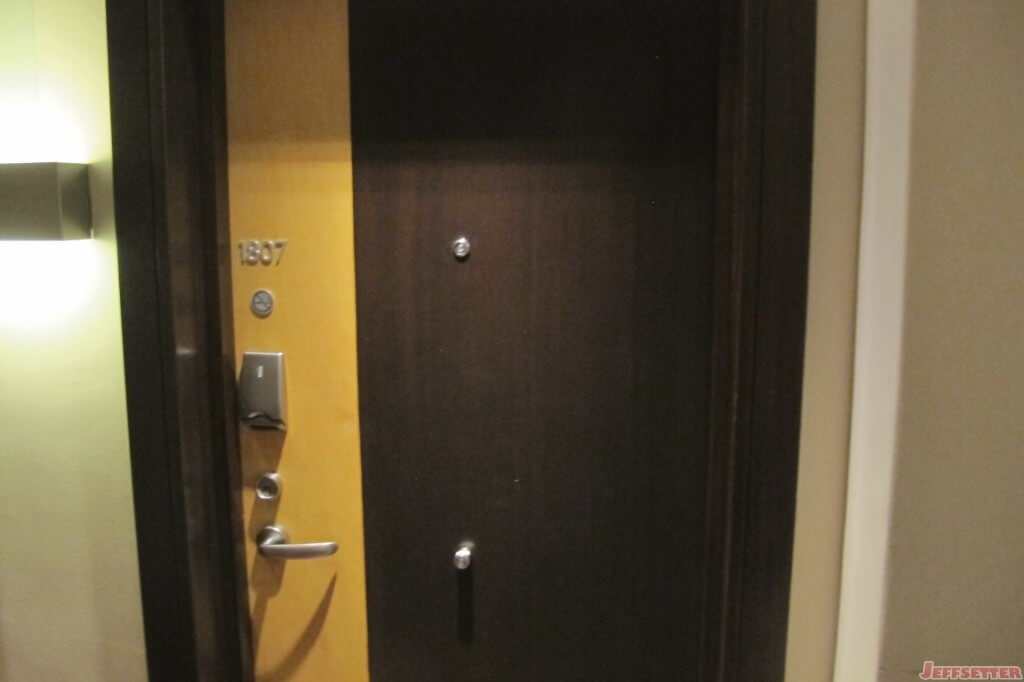 Rooms at the Westin Cape Town
Like all Westin hotels, the beds were comfortable and big enough for a single person for sleeping.
The room also featured a nice sized desk that two people could use, as well as a nice espresso maker that we couldn't figure out how to work until our last day.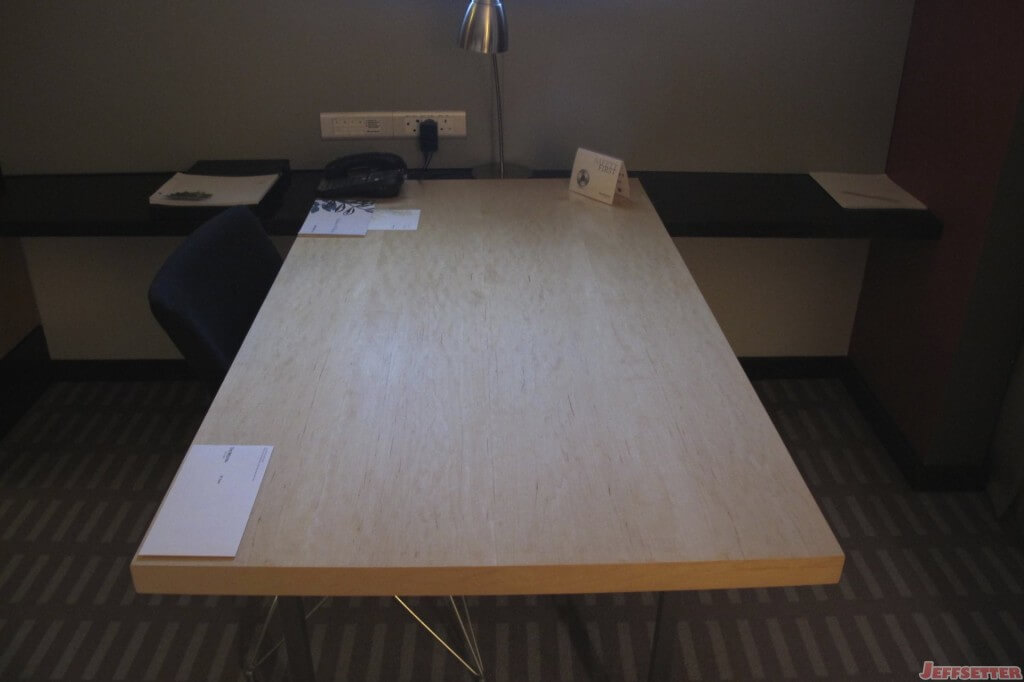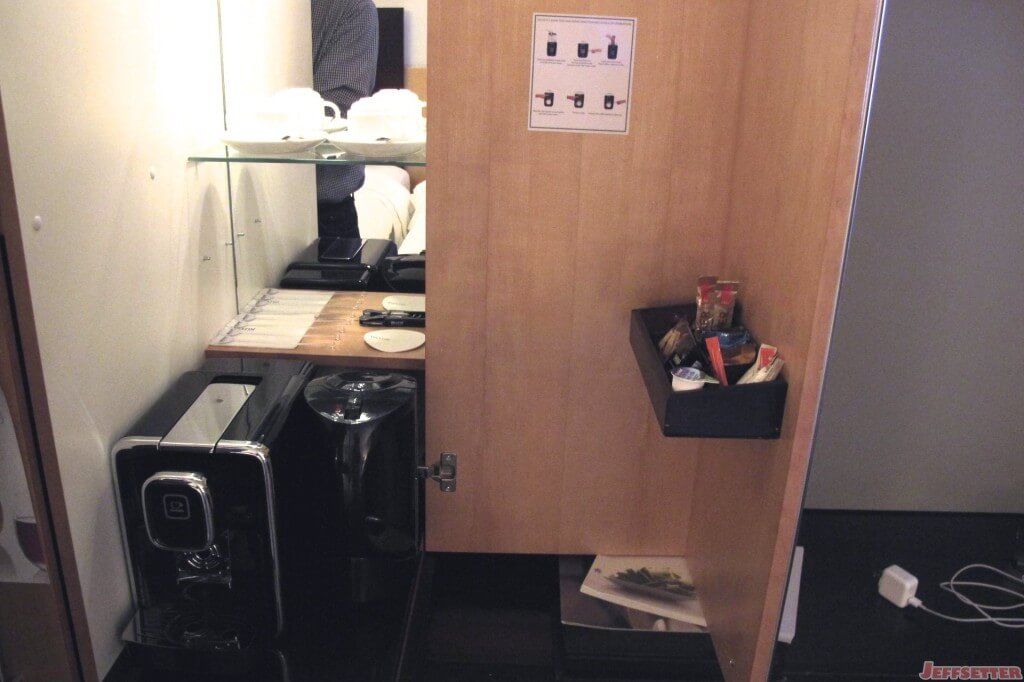 Fortunately it wasn't needed because of the ample coffee we had available in the executive lounge.
Bathrooms at the Westin Cape Town
We found the bathroom at the Westin to be nice sized, with a main area and two doors for the toilet and shower areas. It could be reasonable for two people to be in the area at the same time, but I avoided doing so since I was traveling with papa Jeffsetter.
The shower was a converted overhead rain shower and it worked exactly as you would expect a rain shower to work.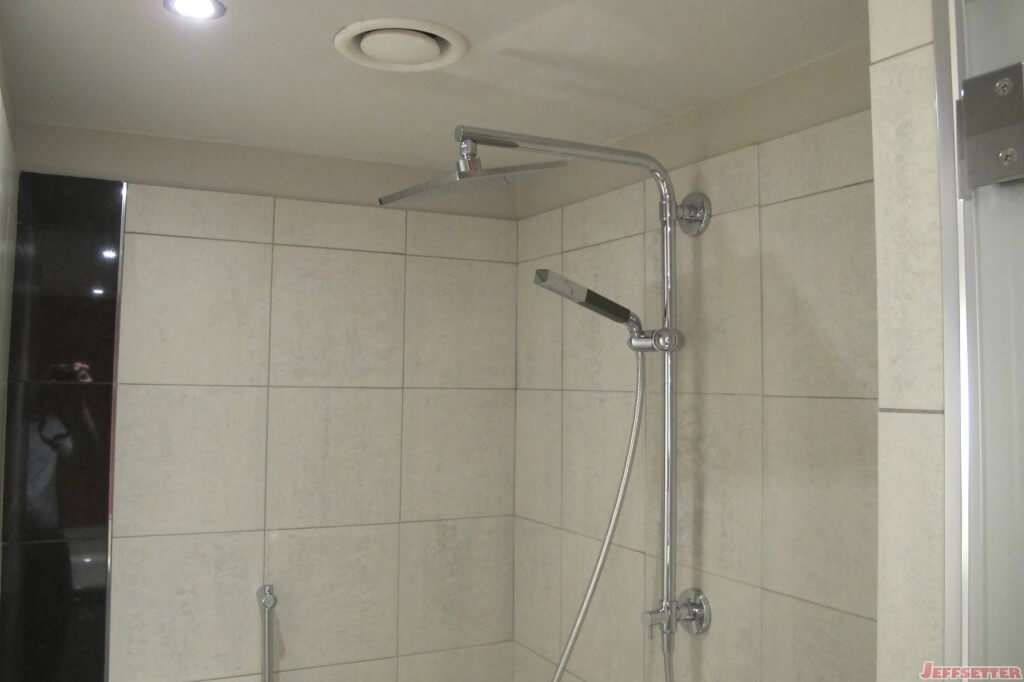 The Executive Lounge
On our first night we decided to check out the Executive Lounge on the 19th floor of the hotel. There wasn't much going on at the time, other than the fact that it looked pretty cool. We were looking forward to spending a lot of time in the lounge during the early mornings and evenings of our trip.
It was in the morning when the lounge really started to come into its own. For those fortunate enough to have been granted access to the executive club, there was a beautiful breakfast spread available each morning that featured meats, cheeses, grains, fruits, juices and salads. You could even indulge in some sparkling wine if you were up for it (unfortunately, I did not partake).
The views of Cape town were excellent from both the executive lounge and our hotel room. Here is a view of the waterfront and the "white elephant" soccer stadium that was built for the World Cup in 2010 (I learned that even though I think it looks cool, the locals do not like the stadium).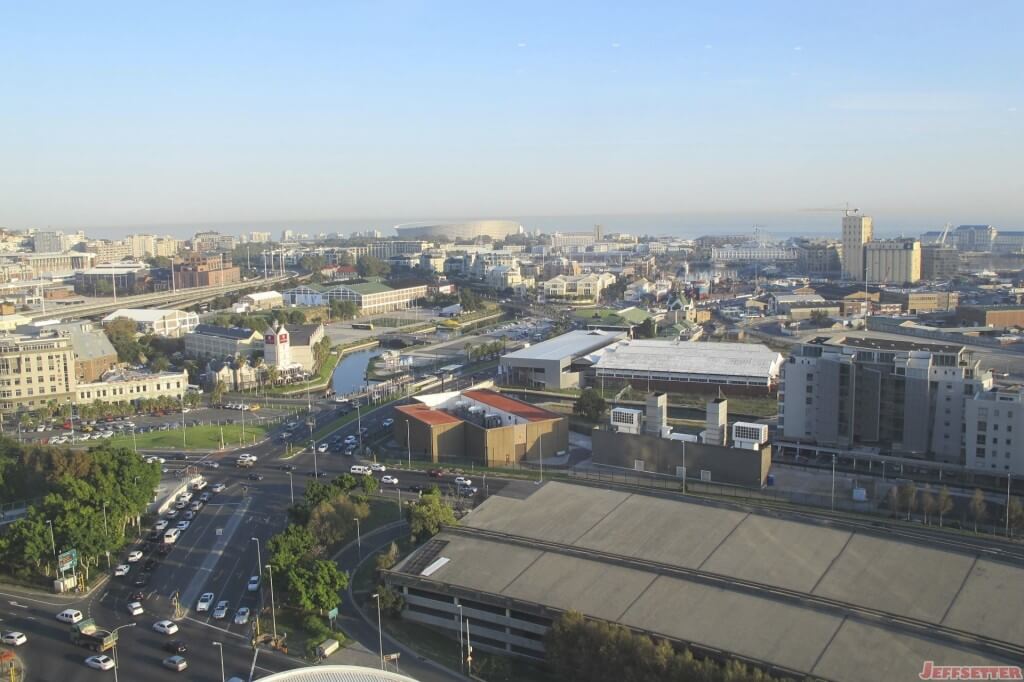 There were also some awesome views of Table mountain from the lounge.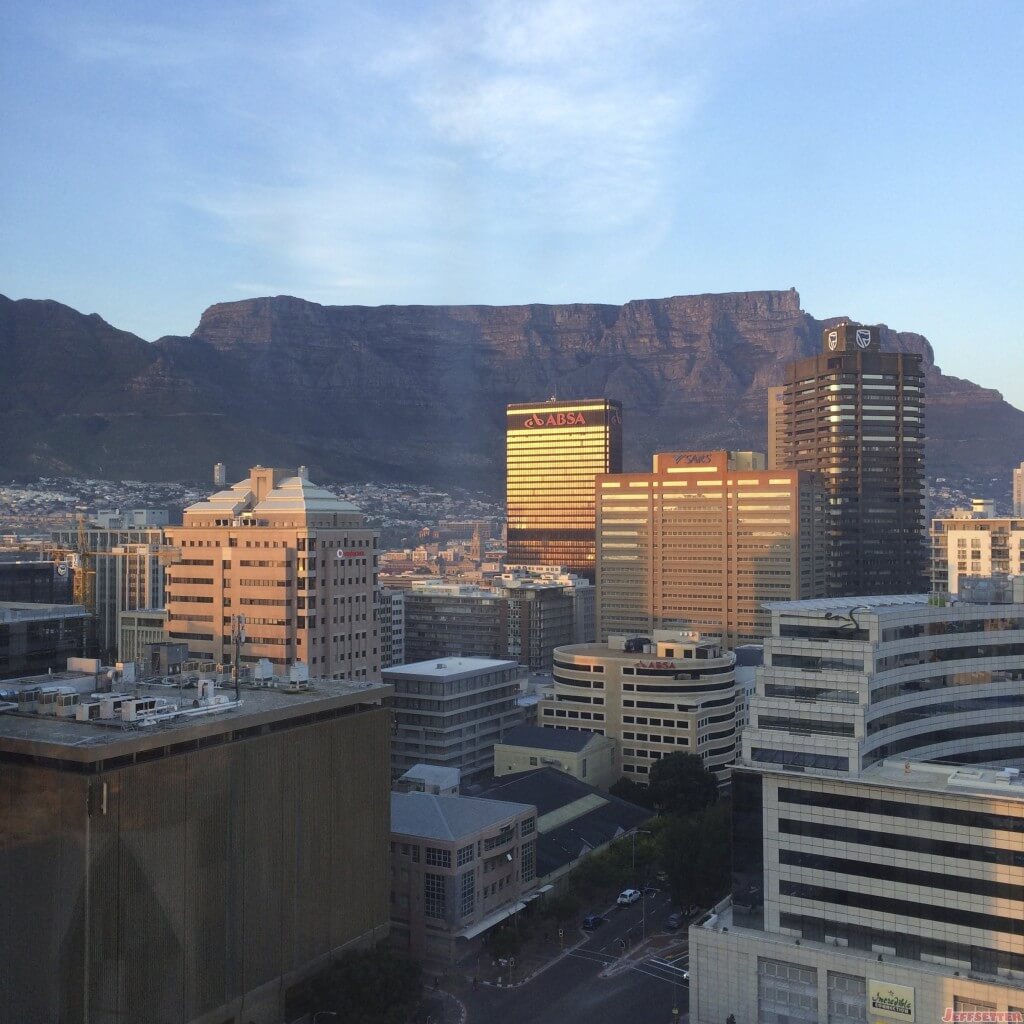 The Bad: Executive Lounge was Unavailable at Night
While we enjoyed the lounge for breakfast in the morning, we were most excited to see the sunsets from the lounge during the evening happy hour time. Unfortunately, the Westin had rented out the lounge area on both nights we wanted to visit, so we were not able to have that experience. I understand that there were economics involved (they probably made a lot of money by renting it out), but it was disappointing to be locked out of one of the best hotel features.
As an alternative, they gave us drinks and canapes in one of the restaurants on the first floor of the hotel. They were still good, but not what we expected.
The Ugly: Hotel Internet at the Westin
I was given free internet access codes for up to 5 devices from the front desk staff. The connection speed was decent, but the ability for my devices to stay connected to the wifi signal was terrible. Basically any time that I went idle from being on the Internet for more than 2 minutes it asked me to reconnect and enter my code. It got to the point where I had the Internet code copied to my clipboard on my iPhone, iPad & laptop, and would just paste it in each time I lost my connection.
While I had expected poor internet connectivity at the hotel after reading reviews on Tripadvisor, I was expecting slow speeds. I was not expecting a wifi signal with amnesia!
I realize that this is a first world problem and that it's amazing I can connect to the world while being half a world away, but for the purposes of the review it's important to state that it wasn't all perfect.
Finding Your Way Back Home to the Westin Cape Town
If you are visiting Cape Town and head to the V&A Waterfront, you should have no trouble finding your way back home. Just look for the tall building with glass windows that says "Westin" and you should find exactly what you need!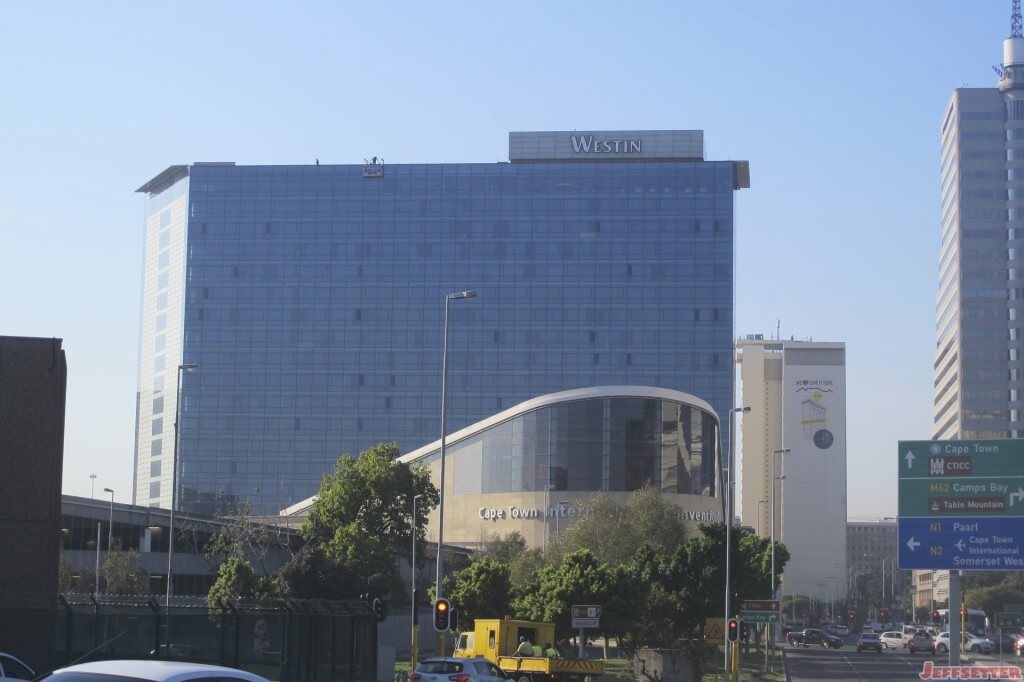 Final thoughts on the Westin Cape Town
This was a very nice hotel that represented a solid value at 7,500 Starpoints (after a 25% gold preferred guest rebate from the normal 10,000 Starpoints rate). To pay cash it would have cost around $230 a night. With the breakfast included in the Executive lounge and happy hour drinks every evening, we definitely received a lot of additional value from our stay.
I would not hesitate to stay at this hotel again if I were staying in a hotel in Cape Town. I might also consider staying at a local guest house on my next visit, as some readers suggested to me while commenting on earlier posts about this trip.
One thing is for sure, I will definitely plan on visiting Cape Town again in the future. It's one of the most beautiful areas I have visited to date! Tomorrow I will share some of that beauty with you!