Hawaii is set to welcome visitors back in about a week. However, while we need to reopen for economic reasons, we aren't ready for safety reasons. So, here's why testing will not work in Hawaii based on what's happened elsewhere.
It's no secret that the US has been less than successful in controlling the COVID-19 pandemic. The chief reason for this being the division in our country, not only politically, but to act with care for everyone by wearing a mask and practicing responsible social distancing. However, many other countries have found success – only to slide backwards after reopening their borders.
Hawaii, being an isolated collection of islands found success controlling the virus in the beginning, even if we can't control our own borders. But, when we lifted our internal restrictions, we saw an explosion of cases. We then brought things back under control with a second lockdown and are now preparing to reopen, not only internally, but to all travelers.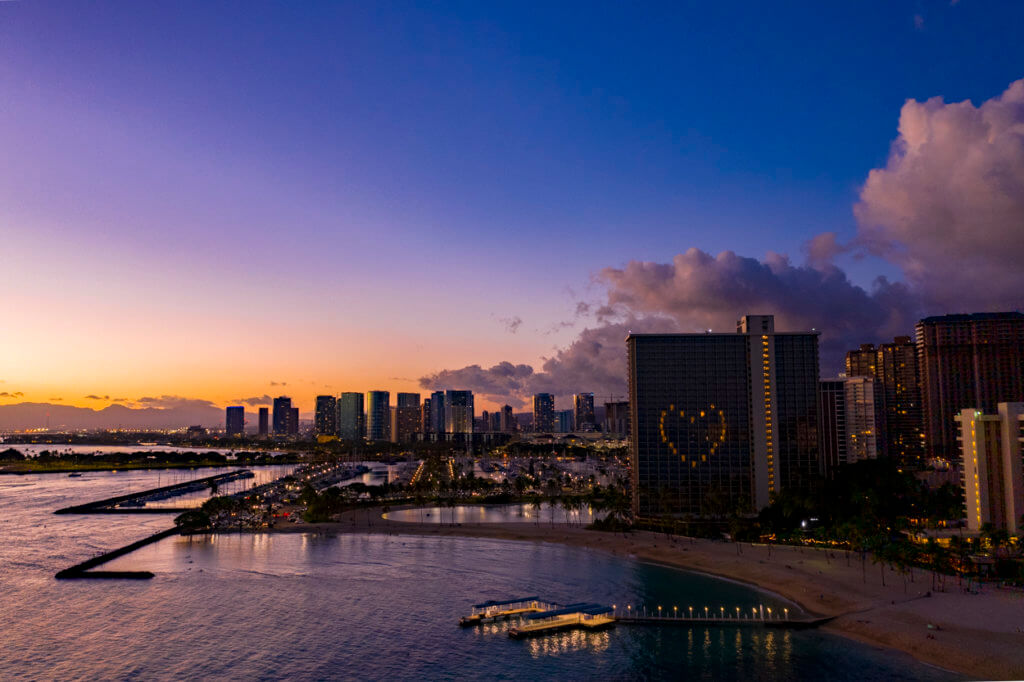 Local Predictions
As I said in a previous post, local officials are divided on the number of infections we'll see when we welcome back visitors. Lt. Gov. Josh Green, who has been all about health, safety, and science for most of the pandemic, is now very pro-reopening. And, by his estimate, we'll see about 1 positive case per 1,000 arrivals, which translates to 0.1%. He further estimates that we'll see about 5,000 to 8,000 arrivals per day after October 15, which translates to 5 to 8 positive travelers per day. Prior to COVID, Hawaii saw an average of 30,000 arrivals per day.
Local health officials disagree with Lt. Gov. Green. In fact, Hawaii Pacific Health CEO Ray Vara predicts 20% of visitors with COVID arriving in Hawaii will do so undetected. The CEOs of HMSA and Queen's Medical System both agree. How many infections does that translate to? Let's make a broad assumption. The national average rate of infection is about 2.3% right now. 2.3% of 5,000 is 115 and 184 of 8,000. 20% of those numbers then give us 23 to 37 imported infections per day. That's WAY higher than Lt. Gov. Green's estimate.
It's worth noting that, according to a report published in the New England Journal of Medicine places testing accuracy at about 70%.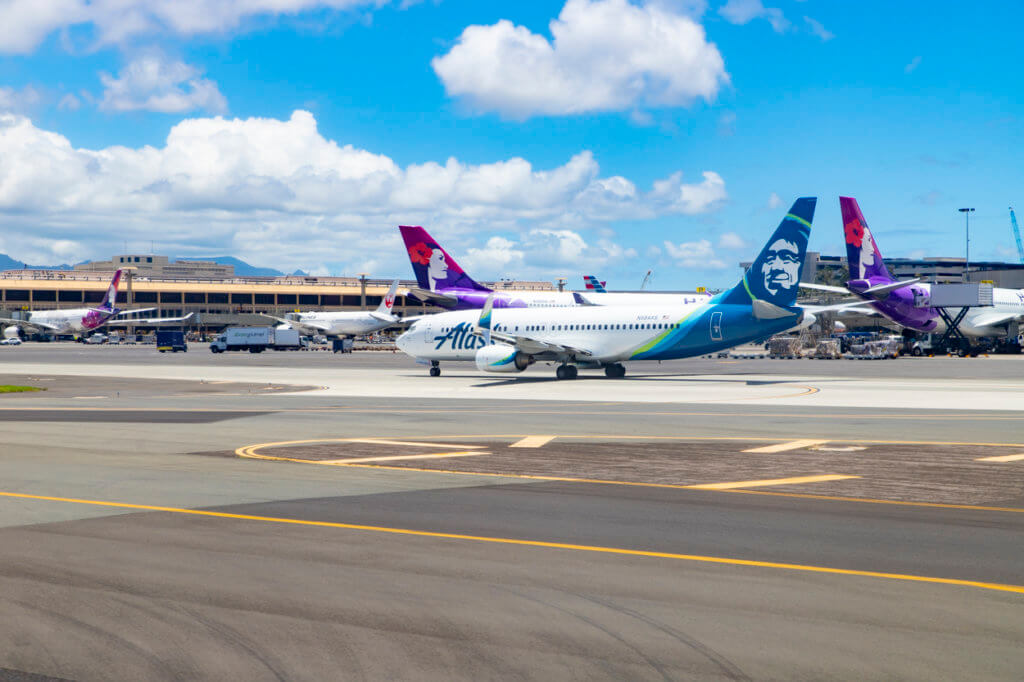 What Successful Countries Do
Most countries that have successfully beat back the virus have stringent travel restrictions in place. In fact, according to the New York Times, visitors to Taiwan must test negative within 72 hours of departure. Then, upon arrivals, visitors are taken directly to government-managed quarantine facilities for two weeks. Officials enforce quarantine by tracking visitors' phones. Turn off your phone or move away from your quarantine site? The police will pay you a visit. Don't move for a while? You'll get a call from quarantine officials.
South Korea has a similar program in place, though you'll need to install an app. Japan and Iceland both have similar programs too, though with fewer restrictions.
Europe
Europe took a pretty hardline stance on COVID early on and was largely successful. Now, though, the continent is seeing a second wave spreading across it. Their lack of testing doesn't help this, especially since there are those that are asymptomatic and those that are symptomatic that don't have fevers.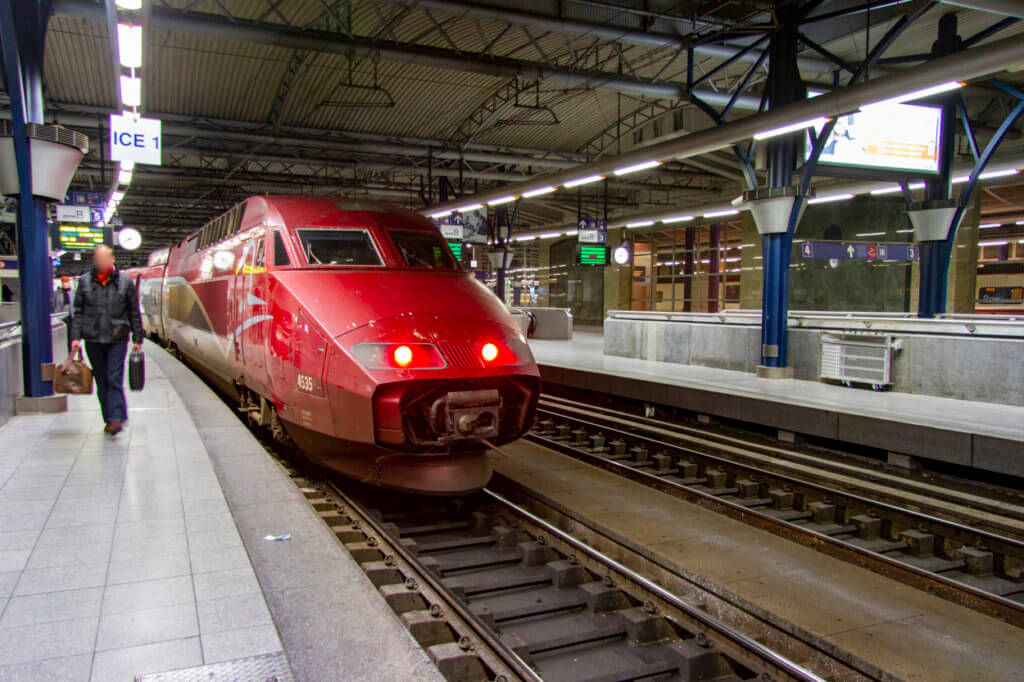 Alaska
The 49th state went into lockdown at the end of March with 100 cases. They also banned intra-state travel. And, their measures worked.
Alaska began reopening in April, fully reopening by May. From there, Alaska's number of active cases jumped from less than 50 to around 1,500 over the span of about two months. One of the contributing factors to this, of course, was a lack of enforcement in regards to quarantine orders.
Tahiti
The main island in French Polynesia has a two-step testing program. Visitors must provide a negative test to enter the country. Then, visitors need to test again four days after arrival. Under this model, visitors that provide a negative test upon arrival don't need to quarantine. So, in some ways this is similar to Hawaii's plan, but in other ways it's not. After all, Hawaii doesn't plan to require a second test.
Though Tahiti's entry measures are stricter than Hawaii's, it still didn't work. They went from no infections on July 15 to 1,300 new cases in late September. Tahiti's population is currently about 190,000.
Hawaii's Plan
As you all know, Hawaii requires negative test results from a PCR test taken within 72 hours of departure on your final flight leg to Hawaii. If you do so, you can avoid Hawaii's 14-day quarantine orders. For those that arrive that took the test and didn't yet receive their results will need to quarantine until their results become available. Similarly, those that don't take the test will need to quarantine for two weeks.
The problem with Hawaii's quarantine plan, though, is that there is no monitoring. As a result, according to estimates by the New York Times, as many as 40% of Hawaii's current arrivals don't adhere to quarantine orders. And while Hawaii makes headlines for jailing quarantine orders, we catch only a tiny percentage of quarantine breakers. Especially since, on average, we're seeing about 1,000 arrivals per day right now, which would mean about 400 of them don't actually quarantine.
It's no secret that Hawaii can't manage the visitors we're getting right now. So, what makes us think we can handle five to eight times that?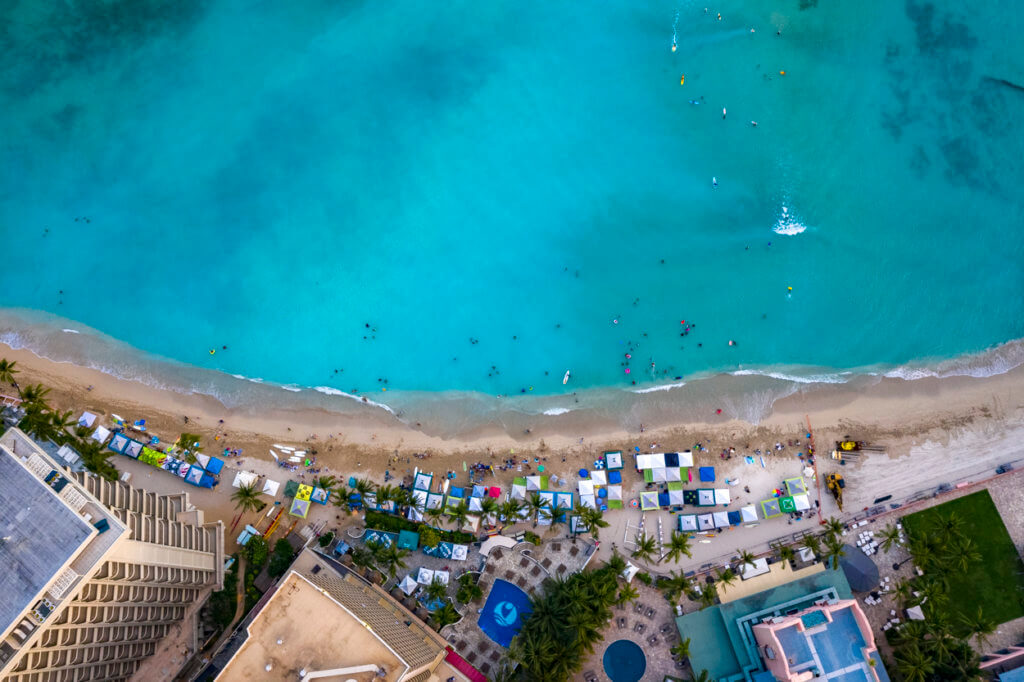 What We Should Be Doing
I've long said this, but the solution is clear – we need government-managed quarantine facilities along with some sort of tracking. However, Hawaii officials refuse to consider this option. And that's puzzling since we're willing to consider resort bubbles. So, why not use managed quarantine facilities? We know it works. We also know the model we're going to use doesn't really work.
This isn't even an argument about opening versus reopening, either. I get it. We need to reopen. But, if we reopen irresponsibly and the people that work in the hospitality industry all get sick, then what? Or, worse, if we max out our hospital capacity. In the first case, a worker shortage will, at best, cause subpar service. At worst, the worker shortage will cause hotels, etc. to shutdown.
In the case of hospitals filling up, well… We're just screwed in that case aren't we? At a minimum, we'll be in lockdown again. Worst-case scenario, it'll be like NYC where doctors had to decide who they'd try to save and who they let die. And let's not forget that 233 traveling nurses and respiratory therapists are currently filling in the gaps at 10 Hawaii hospitals.
Why Testing Will Not Work in Hawaii, Final Thoughts
We're nearly seven months into Hawaii's COVID-19 response. Yet, despite all the data available to us, this plan is all our officials are able to come up with. How? Plus, the rising cases across most of the US will only worsen Hawaii's weak testing and quarantine measures. Are our government officials that inept? Are they willing to gamble with our health and economy when they know the odds are stacked against us? Plus, can you imagine what will happen as local restrictions are lifted in combination with the return of tourism? We already saw what happens when Hawaii loosens its restrictions without outside influence. Heck, HMSA's CEO reports that less than 50% of people contacted by contact tracers actually provide answers. Kinda shows you why things get so bad in Hawaii.
What's more, let's say HPH's CEO's estimated rate of infection is right. That'll push Honolulu's seven-day average rate of infection over 100 per day – which will likely be even higher as locals venture out more. And if the numbers do go that high, Oahu will remain stuck in Tier 1 of its reopening strategy. That means no gyms, capacity-controlled restaurants, no bars, etc. Not good.