What is, in my opinion, the best hotel loyalty program relationship appears to have run its course as we have now learned that the World of Hyatt and MGM partnership will end. I don't know about you guys, but this means I will lose both my MGM Rewards and World of Hyatt statuses. 🙁
For a while now, MGM and World of Hyatt have teamed up to provide their respective members with more values and options. This meant that World of Hyatt members could receive status in MGM Rewards and earn World of Hyatt elite night credits and points for MGM stays. The same was true the other way around for MGM Rewards members, too.
But, of course, a lot has changed recently. For one, M Life changed to MGM Rewards last year, which started the initial round of rumors that the World of Hyatt and MGM partnership will end. Then, of course, MGM purchased the Cosmopolitan Las Vegas, which, of course, is a Marriott Autograph Collection resort, further stoking rumors. Of course, here we are now.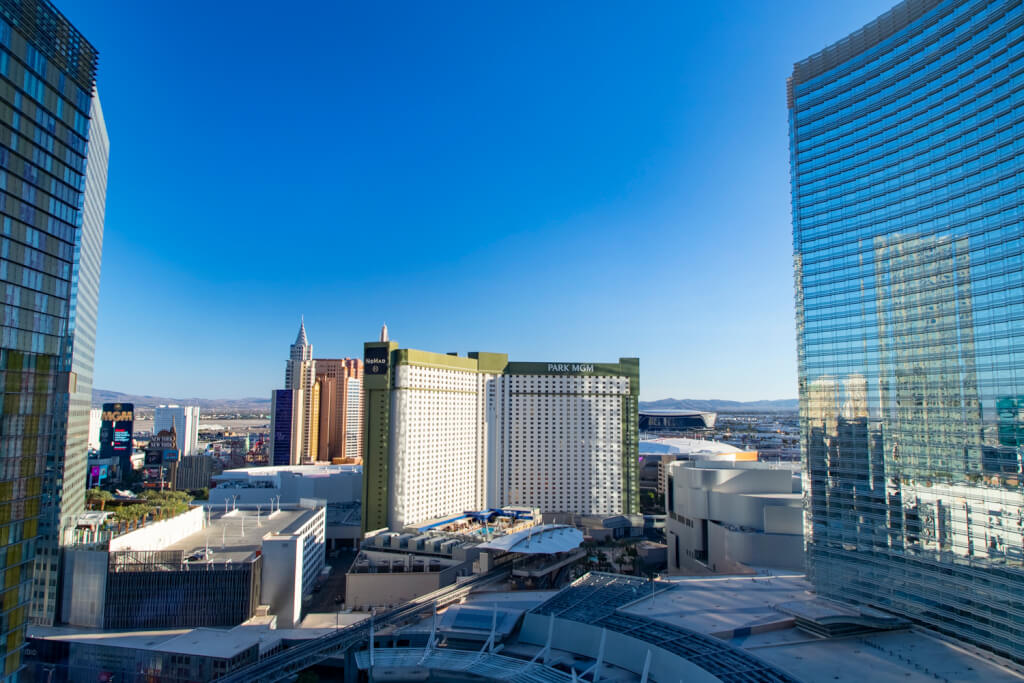 World of Hyatt and MGM Partnership Will End
I know everyone wants to know why the World of Hyatt and MGM partnership will end. Unfortunately, we don't know the reasoning behind this decision or who even made the call. What we do know, though, is that the relationship will officially end on September 30, 2023. Of course, that has implications for those of you that plan to have stays around that time:
For stays with check-out before September 30, 2023, World of Hyatt members will continue to earn points and elite qualifying nights. Likewise, MGM Rewards members will still earn their benefits for Hyatt stays up until this date, too.
For stays with check-out days after September 30, 2023, naturally, no one will earn anything. That said, reservations will continue to be honored as booked.
It's worth noting that while you can continue to make reservations under the program, you may only do so if your stay checks out before September 30th. Reservations by Hyatt members at MGM properties and vice versa won't be allowed.
The part of this relationship I'm sure most are concerned with is the lucrative status match scheme. While it's a given that this benefit will go away, what wouldn't be obvious is how current statuses would be handled. After all, when Caesars recently changed its status match requirements with Wyndham, they decided to claw back statuses, too. Thankfully, that's not the case here. Members of both programs will keep their matched status through the next renewal date, which means early 2024.
The catch is that the status match system is going away on July 14, 2023, which is TOMORROW. So if you want/need to match your status for this year, you better do it NOW.
Final Thoughts
While I'm not surprised that the World of Hyatt and MGM partnership will end, I'm still bummed by it. MGM Rewards Gold status is a fantastic one to have, as it exempts you from resort fees and gets you free self or valet parking at all MGM properties. That's a big deal given how ridiculous parking rates are in Vegas – and how stupid big their parking structures are.
But sadly for me, since I don't travel much anymore, I can't earn Hyatt Explorist status on its own and have been relying on the annual match to keep both statuses. However, since this arrangement is going away, I won't be able to keep either status anymore. Like I said, though, I'm not surprised this is happening. At least I still have my Lifetime Platinum Elite status with Marriott Bonvoy. 😩
To be clear, I'm more bummed by losing my Hyatt status. And if I'm honest, while I don't mind going to Vegas and kind of sort of like it, I'm not a huge fan and don't really have plans to go there anytime soon.