Hyatt's annual award chart adjustment season is here. And, in typical fashion, it's more bad news than good, with more hotels moving up a category than down. But it could've been worse, especially here in the islands. So let's go over the World of Hyatt Hawaii changes 2023.
This year, 214 Hyatts around the world are moving to a higher award category, while 158 are decreasing. While not great, that's still a much better ratio than you'd see at places like Marriott. Yet, Marriott doesn't have a fixed award chart anymore, and neither does Hilton. So, perhaps, we ought to be grateful we still have to endure this kind of thing with Hyatt in the first place. But that's a discussion for another day.
World of Hyatt Hawaii Changes 2023
In all, four properties in Hawaii are seeing a change this year. Unsurprisingly, all of them are going up a category. Those properties include:
Grand Hyatt Kauai Resort & Spa: category 6 to 7 (25,000 to 30,000)
Hyatt Regency Maui Resort & Spa: category 6 to 7 (25,000 to 30,000)
Lahaina Shores Beach Resort: category 4 to 5 (15,000 to 20,000)
Wailea Ekahi Village: category 5 to 6 (20,000 to 25,000)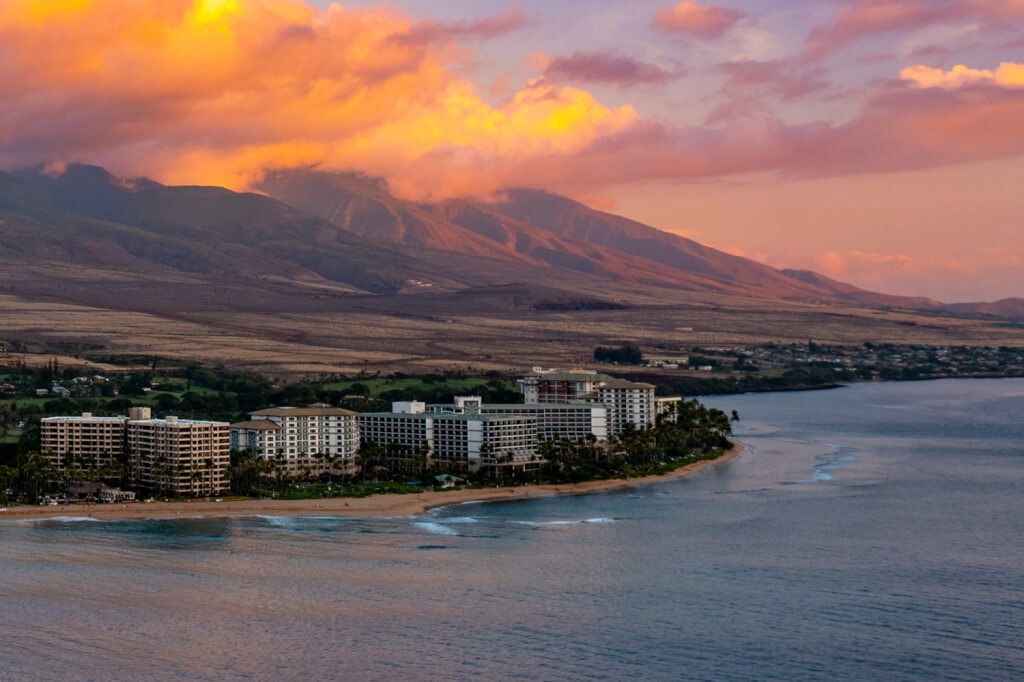 I'm a little surprised some other category four properties in the islands didn't appear on this list, such as the Hyatt Centric Waikiki. However, that hotel plays games with award availability, so maybe they limited redemptions enough that their volume was low enough not to warrant an increase?
Other Observations
The one increase I'm not a fan of is in California. Specifically, the Hyatt Carmel Highlands is going from category 7 to 8, as is the Carmel Valley Ranch. The Andaz Hollywood and San Diego are also going up in award categories.
That said, if we fly across the Pacific to Japan, most of the properties there are increasing a category. In fact, five of six hotels seeing a change are dropping a category. The sole property going up in price is Hotel Gajoen Tokyo, which is going from category 7 to 8.
World of Hyatt Hawaii Changes 2023, Final Thoughts
See, the World of Hyatt Hawaii changes 2023 weren't so bad, were they? Sure, it's a bummer that we're seeing two very popular properties increasing, but I'm not surprised. I booked the Hyatt Regency Maui for later this year and did so as soon as the booking window opened. A month later and all of the availability was gone. When a place is that popular, you know is going to see an increase.
Speaking of increases, the new categories go into effect on March 28, 2023. Be sure to lock in your reservation BEFORE that date for any properties seeing an increase. Otherwise, if you have a reservation at a property going down a category level, Hyatt will automatically refund you the point difference after the 28th.
For a full list of changes, visit hyatt.com.