I have a BIG problem with Hyatt; it can be damn near impossible to redeem points and certificates with them. And, now, another change has me saying so much for redeeming at Hyatt Centric Waikiki.
Redeeming with Hyatt Sucks
Redeeming points and certificates at Hyatt's popular properties are often difficult at best and impossible at worst. For example, the Andaz Maui makes it impossible to redeem points unless you redeem for eight nights or more. That means you'd need 240,000 points to redeem for a stay there. By the way, this was happening when Hyatt corporate owned the property! And that's just one of the many examples out there.
Hyatt Centric Waikiki Joins the Game Playing Club
Well, it looks like my current favorite Waikiki hotel, the Hyatt Centric Waikiki, is playing games too now. According to Gary Leff, the Hyatt Centric Waikiki is playing games in several ways. First, the hotel limits the number of rooms available for award redemptions to 20, just 9% of their inventory. But, when Gary contacted Hyatt corporate about his inability to find award nights at all, they let him know that there's a three-night minimum to redeem. Further, they went on to tell him that the Hyatt Centric Waikiki is conforming to program rules. Seriously.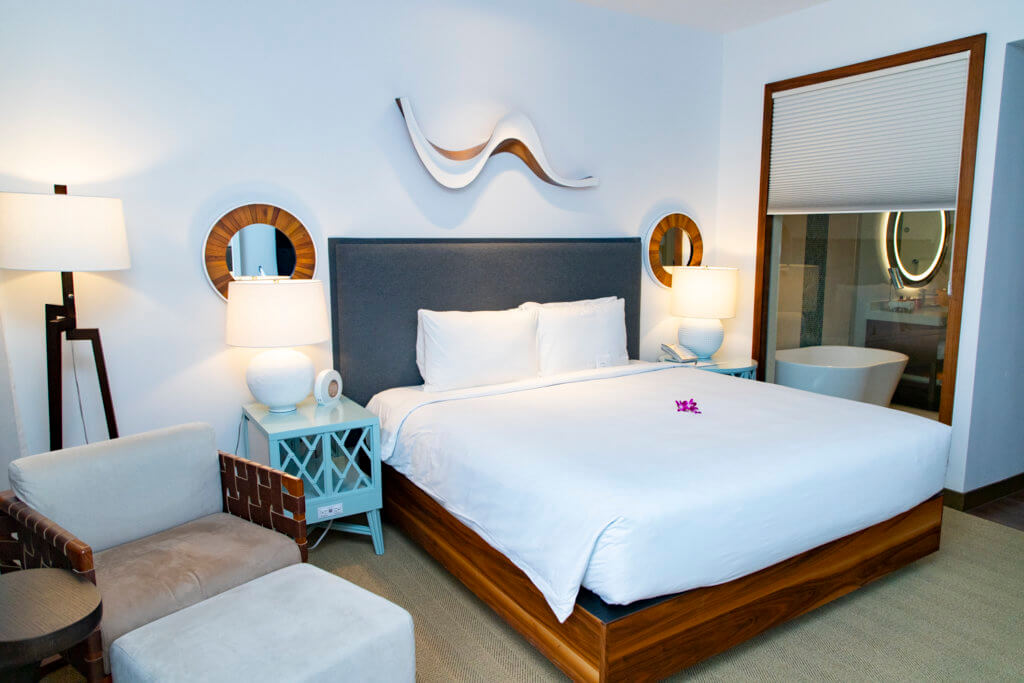 I call B.S. What's going on, Hyatt? What good is your program if its impossible to redeem with you? I mean, I get that other programs like Marriott play games too, but I never have issues like this with them. Especially at company-owned properties. They're really shooting themselves in the foot.
So Much for Redeeming at Hyatt Centric Waikiki, Final Thoughts
Honestly, I want to love Hyatt. They've got a lot of excellent properties and treat top-tier elites well. But, their mid-level tier being garbage and the constant games making it nearly impossible to get good award redemptions are incredibly off-putting. And, this is why I keep my distance from Hyatt. It's also why Hilton Honors is my program of choice for a Marriott Bonvoy replacement.
Worse still, it isn't just award redemptions that are an issue with Hyatt. I've had issues with their cash rates too. Especially since Hyatt seems to like to trick people into making advance-pay reservations. I mean, when is it ok to call an advance pay reservation a standard one?
So, come on Hyatt. Fix the major issues you have, unless the point is to prevent us from redeeming points. Which, in that case, why even have a loyalty program at all?