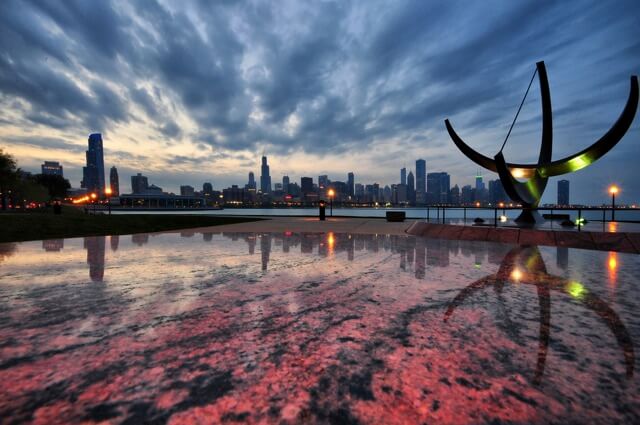 Welcome to any new readers from Boarding Area! Jeffsetter was recently integrated into the Boarding Area blog ecosystem and many of you may have found me through the BA homepage where my new posts are featured. While I plan on running an official "welcome" post in the next few days, I wanted to make sure you feel invited during your visit today.
Last week I blogged about my first ever giveaway, which happens to be a ticket to the sold out Chicago Seminars next weekend (October 11-13, 2013). I can no longer make the conference due to a speaking engagement in Minneapolis that weekend. My loss is the gain of one lucky reader who enters the contest.
The contest is scheduled to go until the end of the day on this Tuesday, October 1st. Depending on how many people enter into the contest, I may be able to secure a second ticket to giveaway for the contest as well.
Entering the Contest is Easy
You gain entries into the contest by doing simple things like tweeting about the giveaway, leaving a comment on the original blog post or befriending my page on Facebook. Each activity gives you an entry and the winner will be chosen at random from the entrants.
We are experimenting with a service called Rafflecopter to power the giveaway and it appears to be working well at capturing entries. You can enter the rafflecopter giveaway here:
Jeffsetter's Chicago Seminars giveaway on Rafflecopter

Why You Should Go to the 2013 Chicago Seminars
While I have not personally been to the Chicago Seminars, I have heard nothing but good things about the event from previous attendees. In addition to the great content provided by top names in travel blogging, you also have the opportunity to network with 600 frequent travelers in an intimate setting. From my experience at this years Frequent Traveler University in Washington, DC, it's the hallway conversations that can often be the most revealing.
As you can tell from this FlyerTalk Thread, there are many people who are disappointed that there are no tickets available. Winning this contest can get you to the Chicago Seminars for Free!
Hope you can use my ticket!
Photo Credit: Seth Oliver Photographic Art via Compfight cc