The American Express Gold Card is a powerhouse for foodies. Not only does it earn 4x points on dining, but it comes with monthly credits too. That credit, however, is changing as Amex changes up the Gold Card dining benefit.
Since its inception, the Amex Gold card has offered a $10 monthly credit for use at certain establishments. Up till now, that meant getting a $10 statement credit when you made purchases of $10 or more at Ruth's Chris Steakhouse, Shake Shack, Grubhub, Seamless, the Cheesecake Factory, and Boxed. However, Amex is simultaneously adding three new options while taking away two.
Amex Changes Up The Gold Card Dining Benefit
First, let's cover the good news. The three new brands covered under the monthly credit include Goldbelly, Wine.com, and Milk Bar! Like Shake Shack, Milk Bar has no location in my home state. However, as you all know, I make it a habit of visiting whenever I'm nearby. What's more, I've ordered with them online before too. Same for wine.com, though I only order from them when they're running a free shipping promotion. Personally, I've never ordered from Goldbelly, as their shipping to Hawaii is prohibitively expensive. But even without the shipping upcharge, everything on that site is unreal expensive! $90 for two servings of Ivan Orkin's fantastic ramen? Yeah, NO.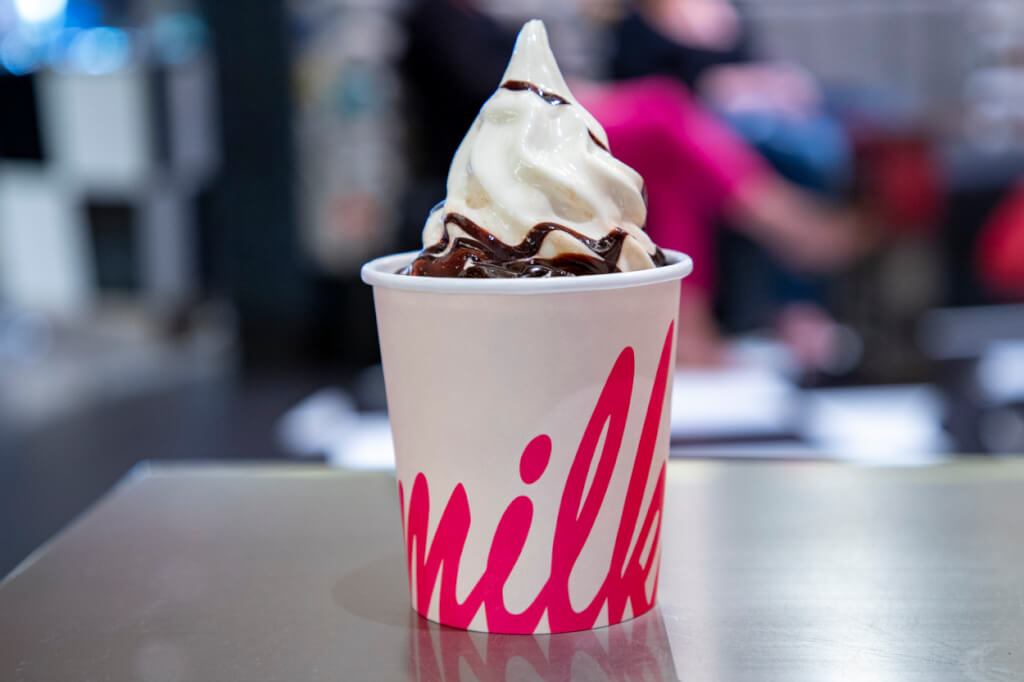 Now on to the bad news. Amex is axing Ruth's Chris and Boxed from the list. I questioned the Ruth's Chris one from the start, but I do know people that would buy a gift card every month and use them at the end of the year. Yes, they checked with their local restaurant to see that they were ok with this first. But, still, that's a lot of effort!
Final Thoughts
These changes are great for those that live in the Lower 48, as it greatly expands your options. Wine.com is a fantastic site to order from, as is Milk Bar. I personally wouldn't use either on a monthly basis, though, and $10 really doesn't get you all that far either. And that's the point. It seems as if Amex is trying harder to incentivize the kind of spending they want to see with these credits. Smart! Too bad these changes (in conjunction with the swapping of airline credits for Uber) aren't enough to bring me back.
What do you think of these new changes?