After visiting the Space Shuttle Endeavour, it was time to go hunt down some Los Angeles Sweets. Of course, this meant battling tons of traffic to not get very far. But was our trek worth it? I thought so.
Earlier in our visit, we went to Downtown Disney to visit Sprinkles and Salt & Straw. Unfortunately, the seasonal flavor I wanted to try had peanuts in it. Still not feeling so great, I also decided against getting a scoop of my favorite standard flavor. Boo. What's worse, though, is the fact that Sprinkles didn't have anything we wanted to try. So we needed some redemption.
Los Angeles Sweets
While we wanted redemption, it'd have to wait. You see, our primary Los Angeles sweets goal was to check out the Milk Bar Los Angeles Flagship store. Of course, that meant taking an 8-mile trek from the California Science Center out to Fairfax. In case you're wondering, that took us nearly an hour.
Milk Bar Los Angeles Flagship
The Milk Bar location we visited on Melrose is their flagship West Coast store. I must say, though, it's really small. I was kind of surprised. Despite this, the location has virtually everything you'd want to get from Milk Bar.
For this visit, we settled on some cakes and cake truffles. Of course, that included the seasonal Apple Cider Doughnut Cake, which literally tastes like apple pie in cake form.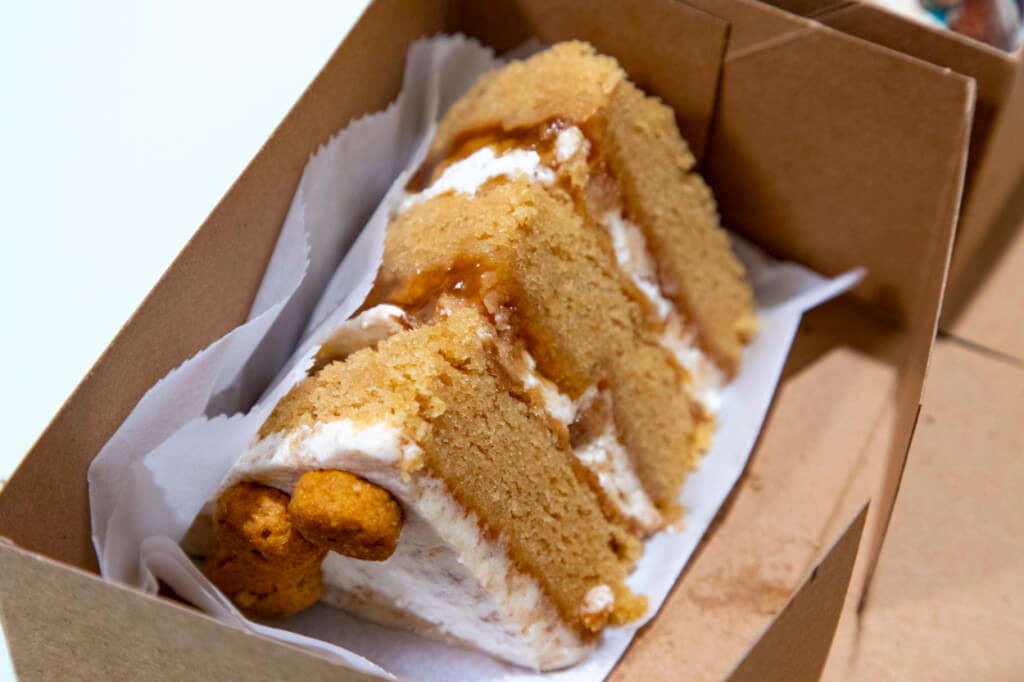 There was also the Strawberry Shortcake. This one has a good flavor, too, thanks to its strawberry jam, which also helps balance the overall sweetness.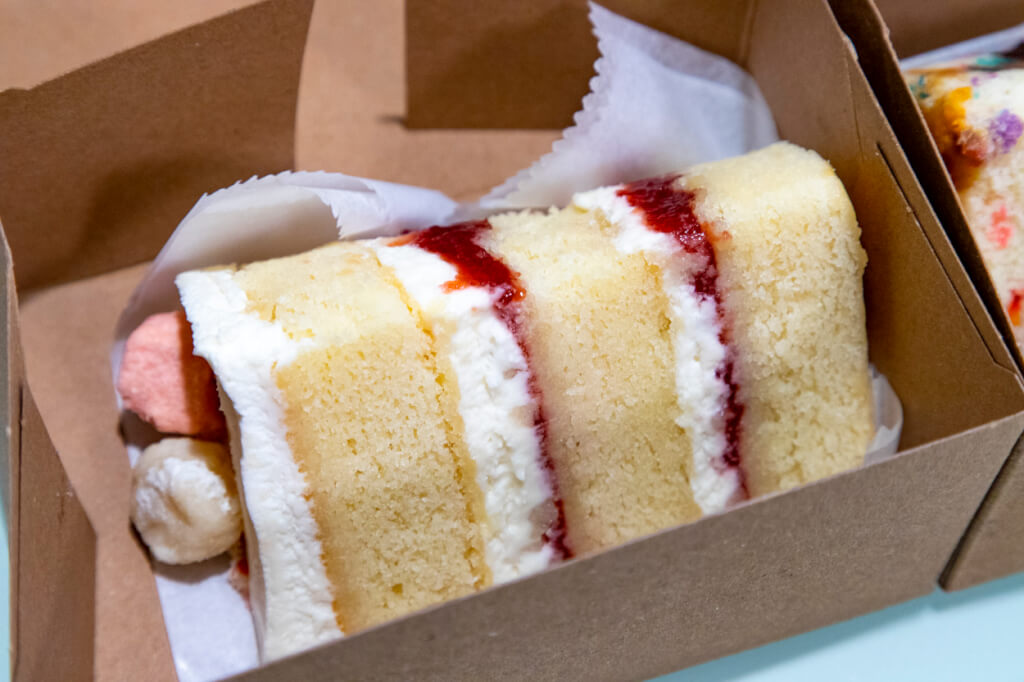 We also got a Birthday Cake with fudge, which I ended up like a heck of a lot more than I thought I would. The chocolate flavor is pretty strong with this one, and I think I prefer it over the regular Chocolate Birthday Cake.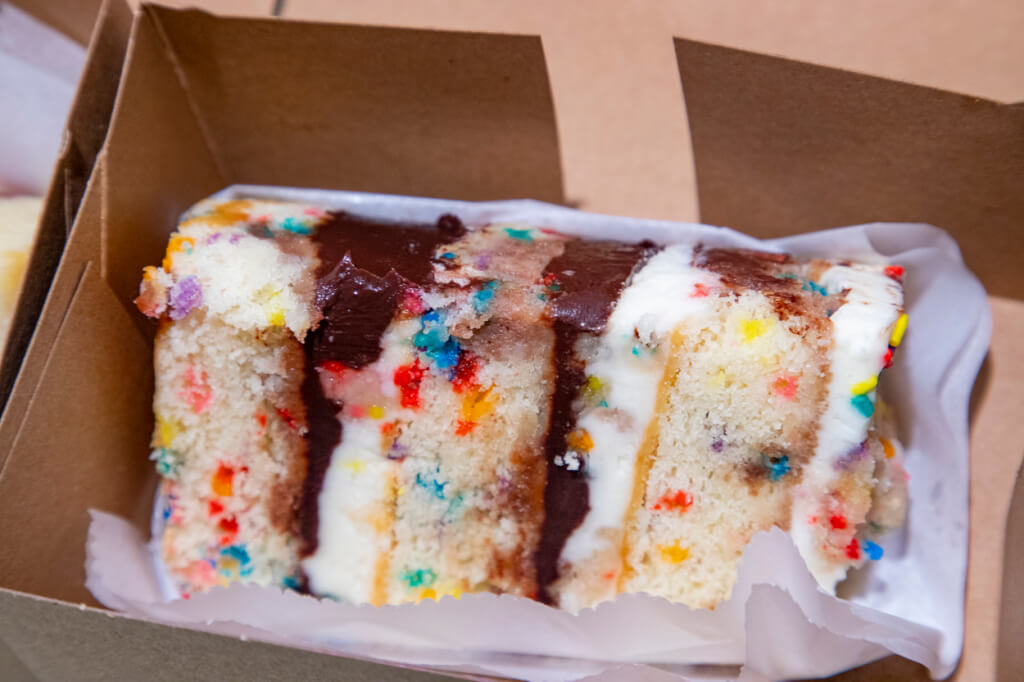 Finally, we have our cake truffle sampler set, which includes all of the above cake flavors. Personally, I'm not a huge fan of these. They discontinued my favorite one – the Malted Chocolate – though, of these, the Apple Cider Doughnut one was probably the best.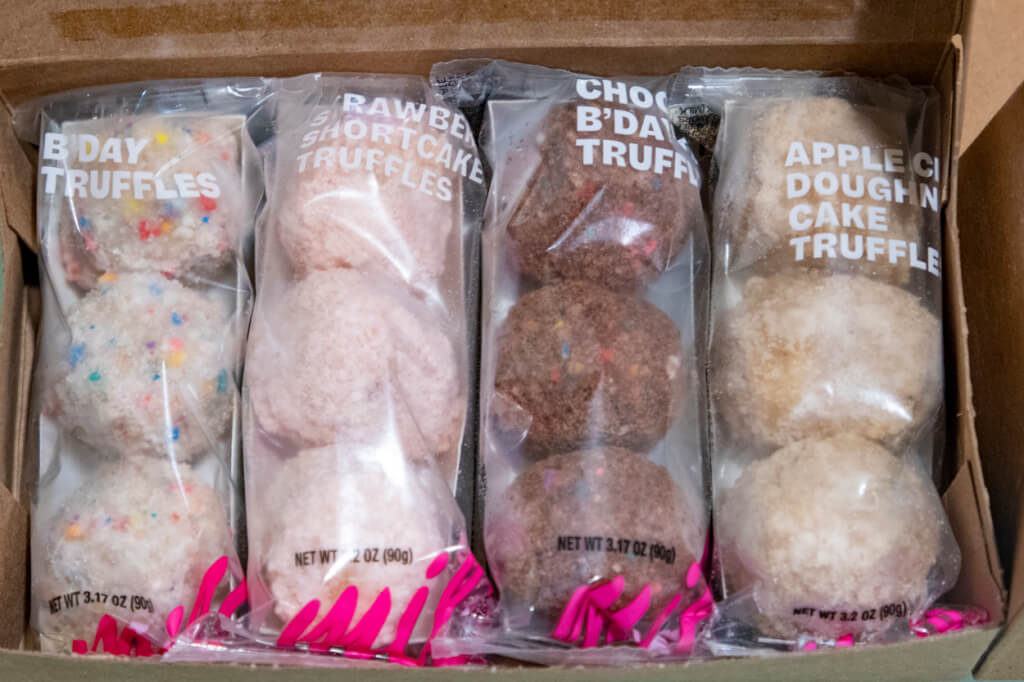 Sprinkles Downtown Los Angeles
After getting our goods at Milk Bar, we headed over to Sprinkles Downtown Los Angeles. That meant backtracking seven miles, which took another 45-ish minutes in LA's hellish traffic. This location is at the Fig At 7th center, making parking convenient.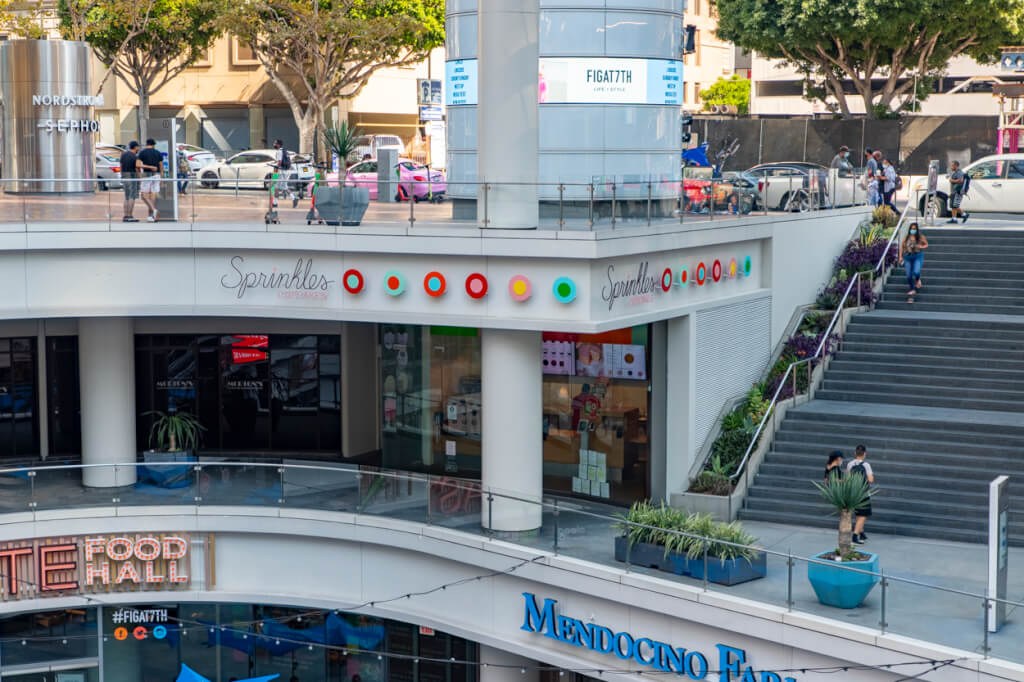 I'm happy to report that our trek out there wasn't in vain. We were able to secure our Pumpkin cupcake and a Black & White cupcake – they were out of chocolate.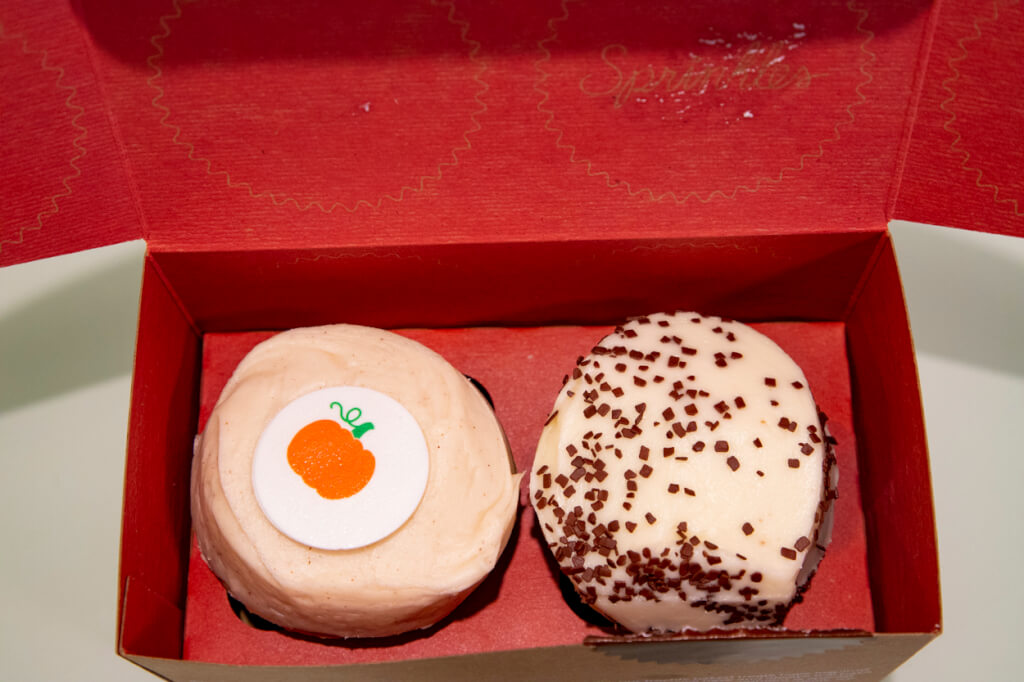 In hindsight, we should've gotten two Pumpkin Cupcakes. These damn things are SO GOOD. Pumpkin spice everything is so over-hyped nowadays, but this cupcake was like a pumpkin pie in cupcake form. Plus, that cream cheese-based pumpkin spice buttercream on top really helped to balance everything out. So good! I would've ordered the full cake version, though they sadly don't ship to Hawaii.
Final Thoughts
Did we go overboard? You bet. Was it worth it? Heck yes! That Pumpkin Cupcake is divine! And, you know what? I learned that Milk Bar cakes are infinitely better bought directly from the store. The cakes are so much more moist and delicate. While still good, the cakes they ship to you frozen are often much drier and crumbly.
Vegas + Irvine Trip Report
Milk Bar Los Angeles + Sprinkles Cupcakes