After a sitting in a cab for over an hour, we finally reached our hotel, the Renaissance New York Midtown.  The property, which just opened this past March, is located at 218 W 35th Street, in the heart of Midtown West.  It's conveniently located a block over from Madison Square Garden and Penn Station, as well as Herald Square.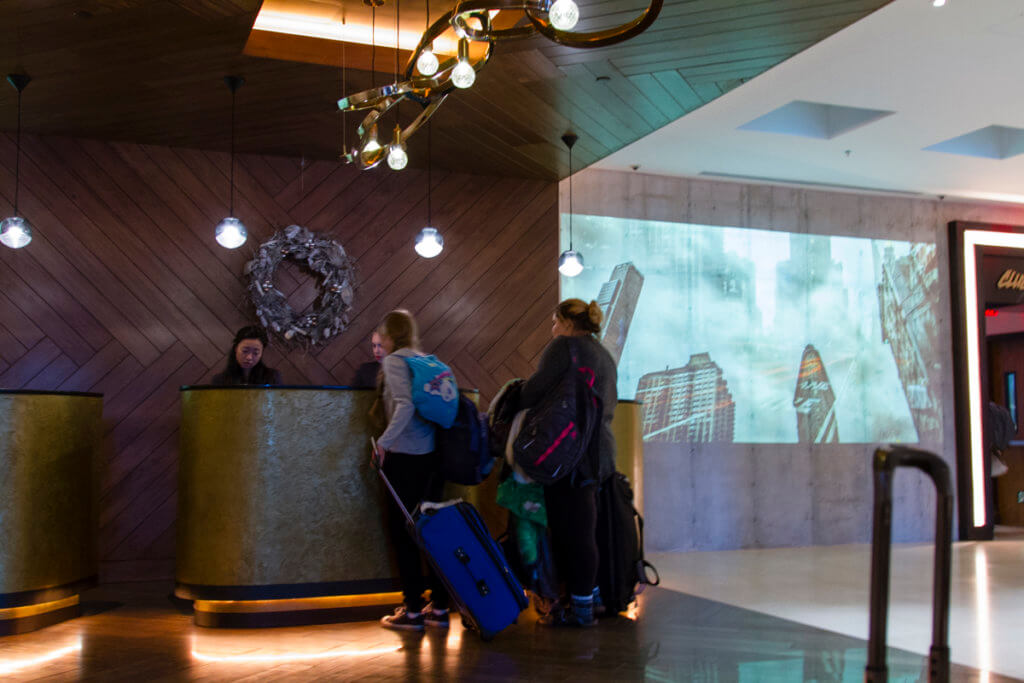 Check-In + Lounge
I checked-in online in advance of our arrival with an indicated time of arrival of about 7:00 a.m.  Unfortunately the Renaissance Midtown was at capacity the night before, so early check-in wasn't possible.  No matter, the friendly front desk staff allowed us to access the Club Lounge so we could grab a quick bite to each and relax a bit.
The Club Lounge at the Renaissance New York Midtown is nicely sized, but was quite crowded.  It probably could have been a bit bigger, like the one at the Berlin Marriott, but oh well.  Just try to avoid peak times when visiting the lounge.  Since it was only 7-something in the morning, breakfast was still out.  The spread at this property included a variety of pastries, cold cereal, bagels, hard boiled eggs, super crispy bacon (my favorite type), oatmeal, yogurt, cubed fruit, and a variety of soft drinks.
Rather than waste time waiting for our room, Mrs. Island Miler and I decided to head out.  Since we were near Herald Square, I decided to take the wife over to Macy's first.  Yeah, it's cliche to do, but you gotta admit, the original wooden escalators are pretty damn cool!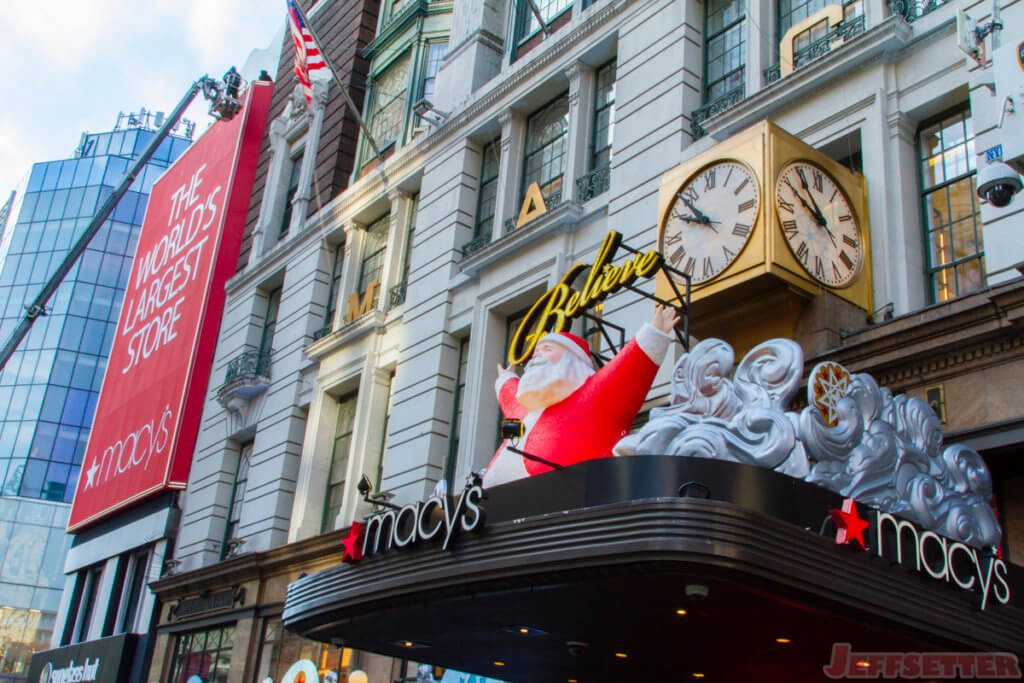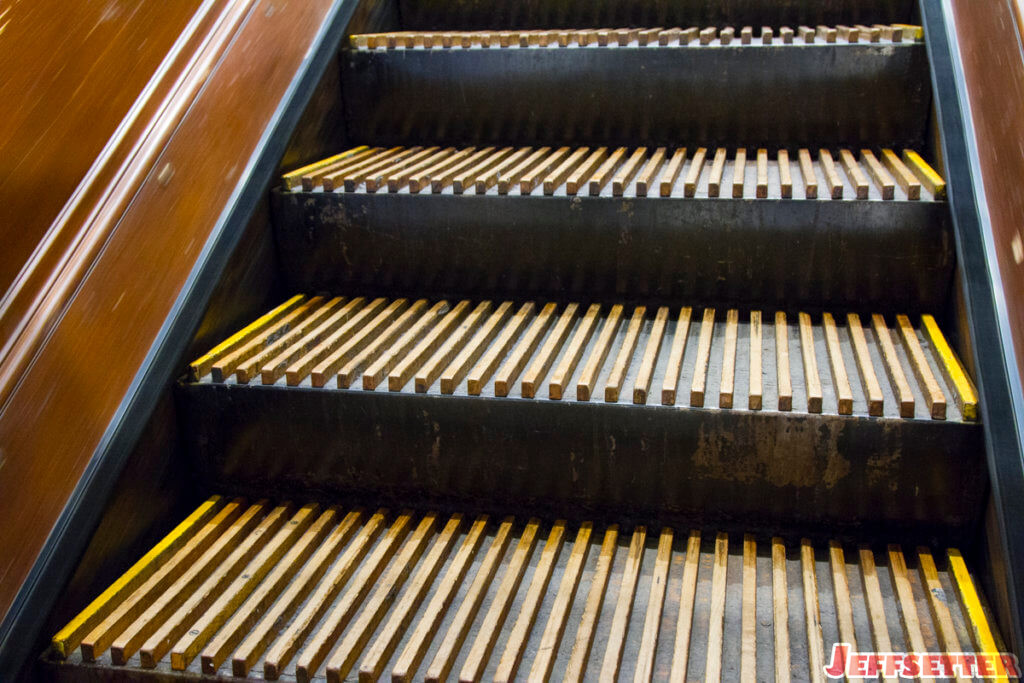 The Hotel
We then headed downtown to check out the World Trade Center Memorial, but I'll cover that later.  While there, I received a call informing us that our room was ready, so we headed back.  We got back to the hotel around 1:00 p.m., grabbed our bags, and went to the lobby to retrieve our room keys.  We were assigned room 3210, a Skyline View room on the 32nd floor.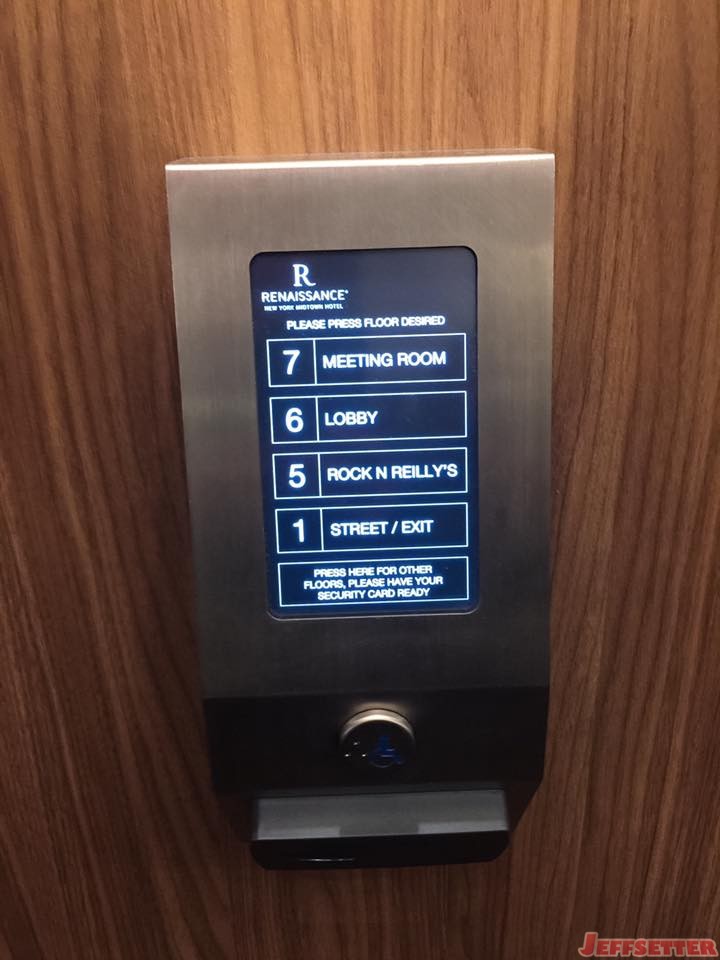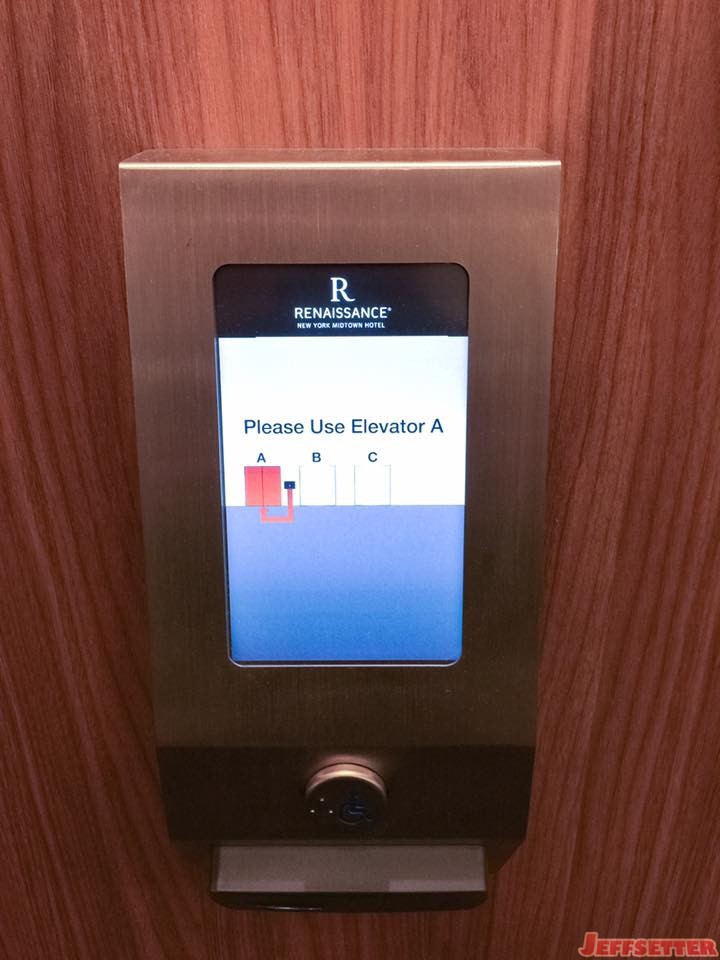 The Renaissance New York Midtown uses the newer type of elevator interact, which features a touchscreen LCD display rather than buttons.  Of the four elevators, however, only 3 actually service the entire property.  Elevator D is used exclusively for floors 1-6, which include the Planet Fitness fitness center (open to the public), Rock n' Riley's restaurant, and the lobby.  And so if there's any complaint I'd have about this property is the somewhat long elevator wait times during peak hours.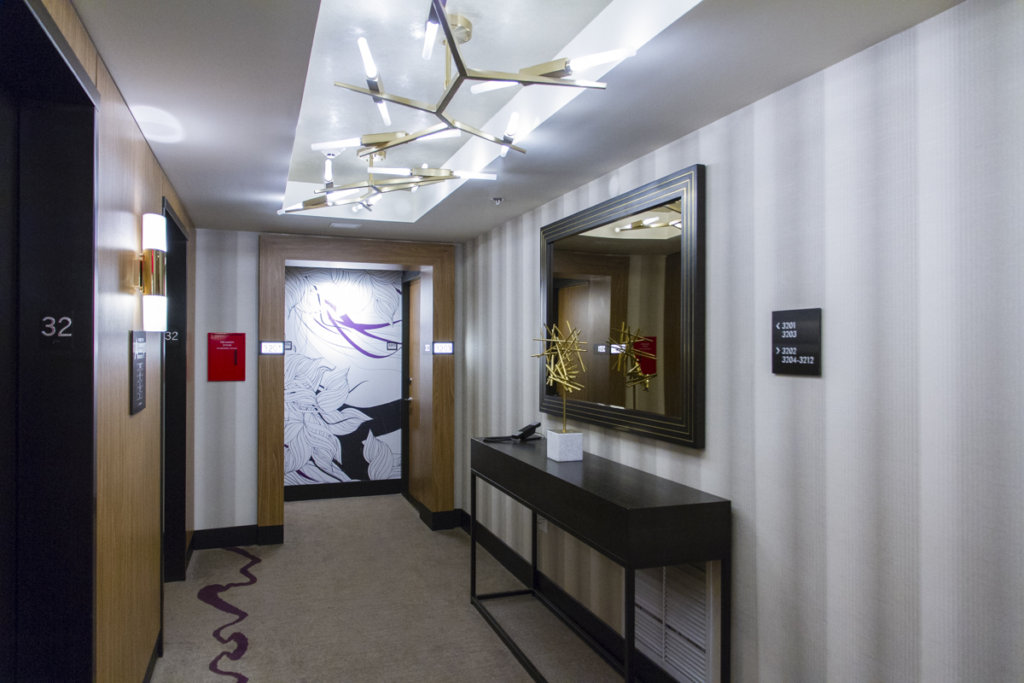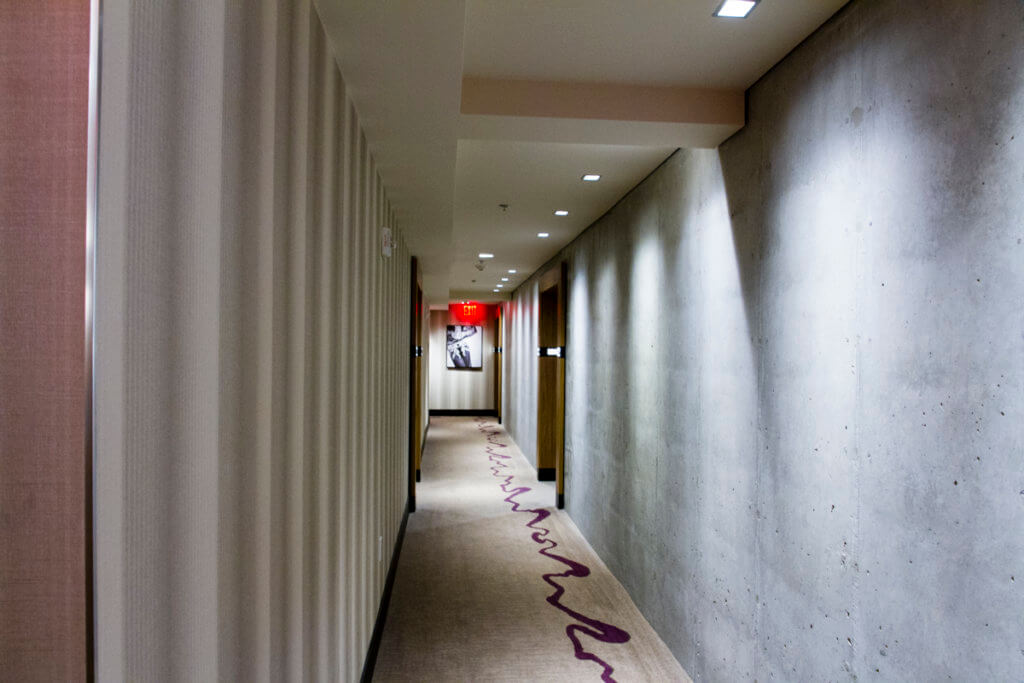 The Ren. Midtown's footprint is actually fairly small.  So even though the property has over 40 stores, there aren't actually that many rooms.  Above is our floor, with most of the rooms being on the right side.  Our room was at the far end to the right.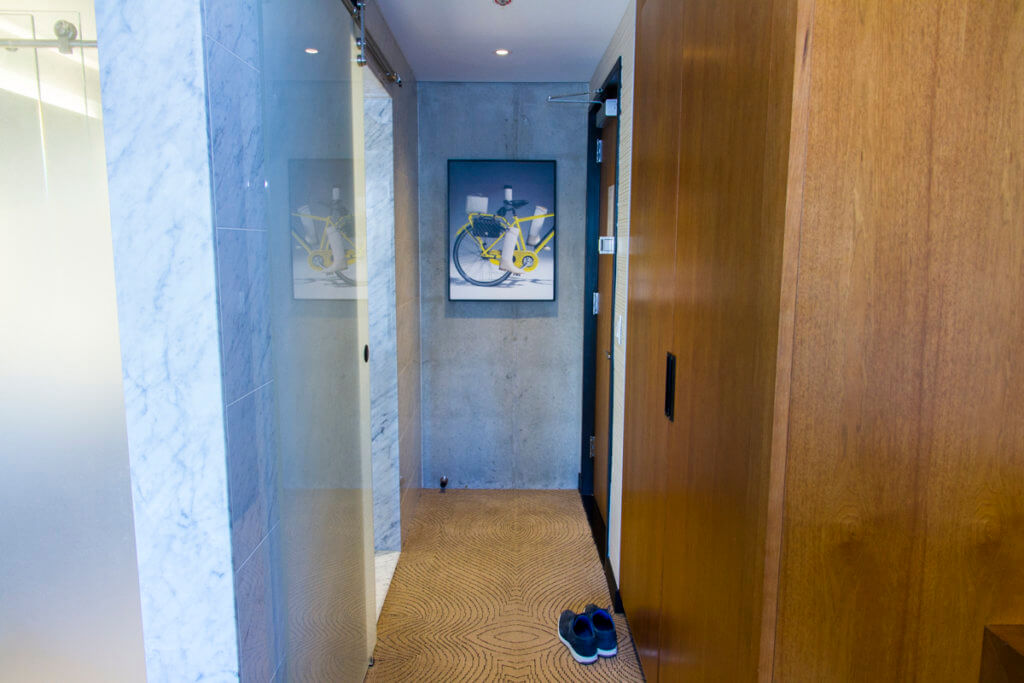 The room entrance opens up into a narrow hallway of sorts with the bathroom on one side, and a closet on the other.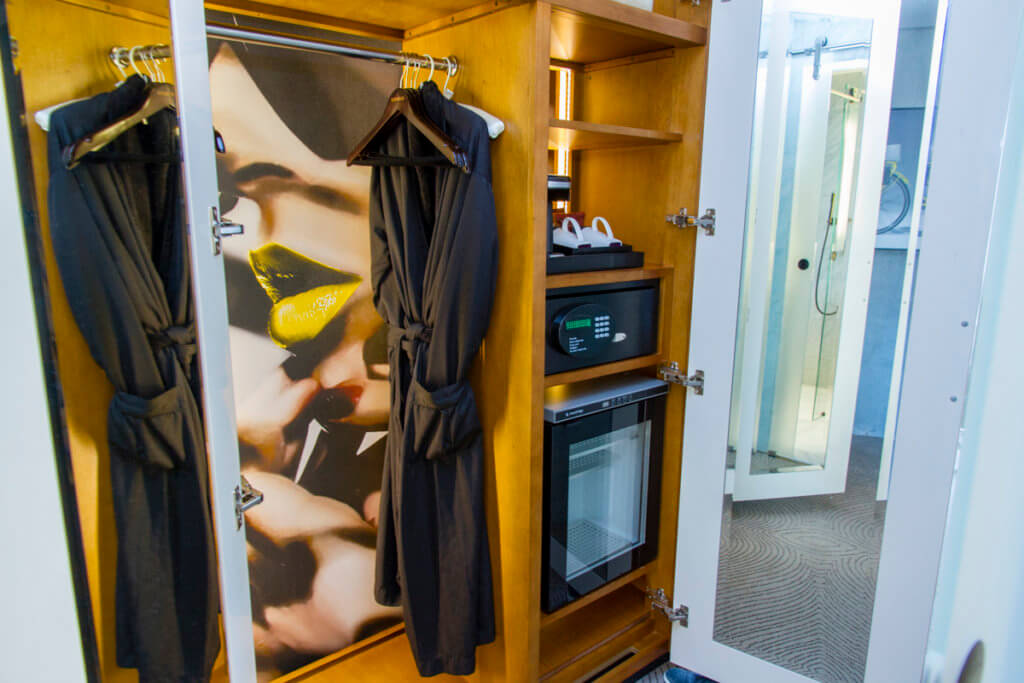 The closet has full-length mirrors on each of the doors.  Inside the closet has an area to hang clothes, a coffee maker, the safe, and mini fridge.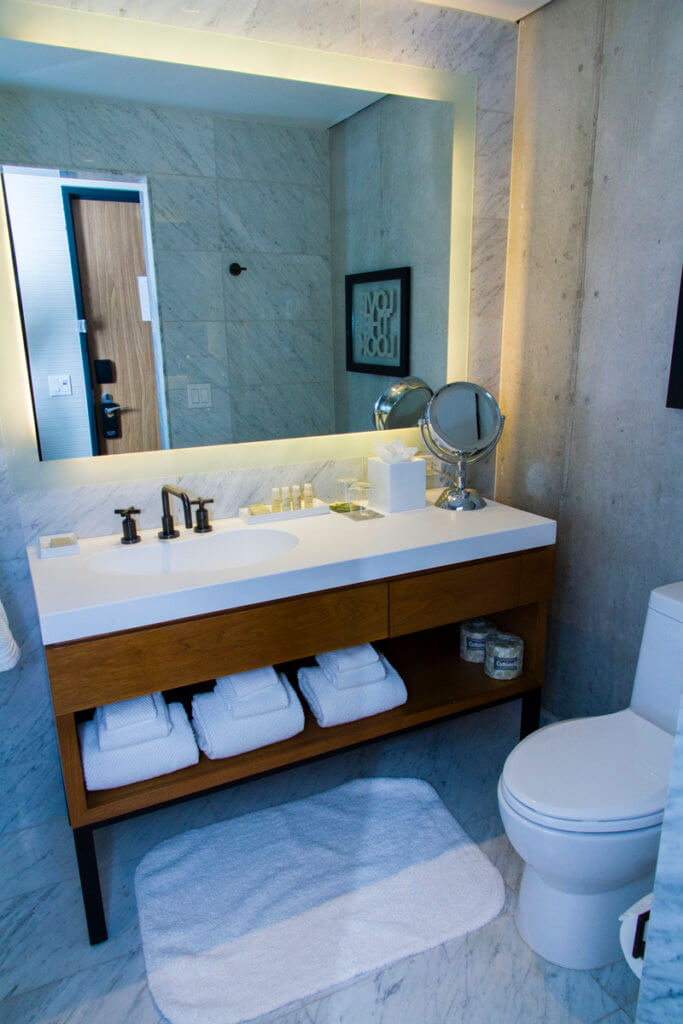 The bathrooms at the Ren. Midtown are nicely sized for New York hotels.  It features a full-size single vanity, a toilet, and a walk-in shower.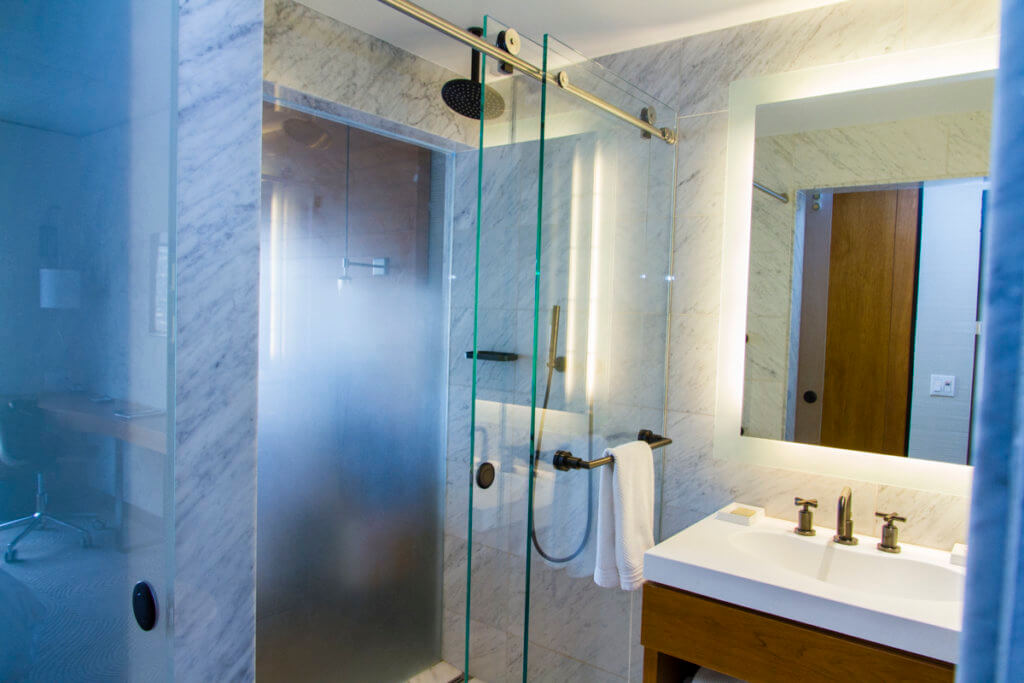 The shower itself was room and had a nice rain head and a detachable sprayer wand.  Unfortunately, you can't use both at the same time, but it wasn't a big deal for us.  The bathroom, I should note, had all glass doors, most of which were frosted.  But the shower itself has a full-length frosted glass window into the rest of the room.  It isn't as opaque as you'd think, which could be awkward if you're traveling with friends, etc. rather than a spouse.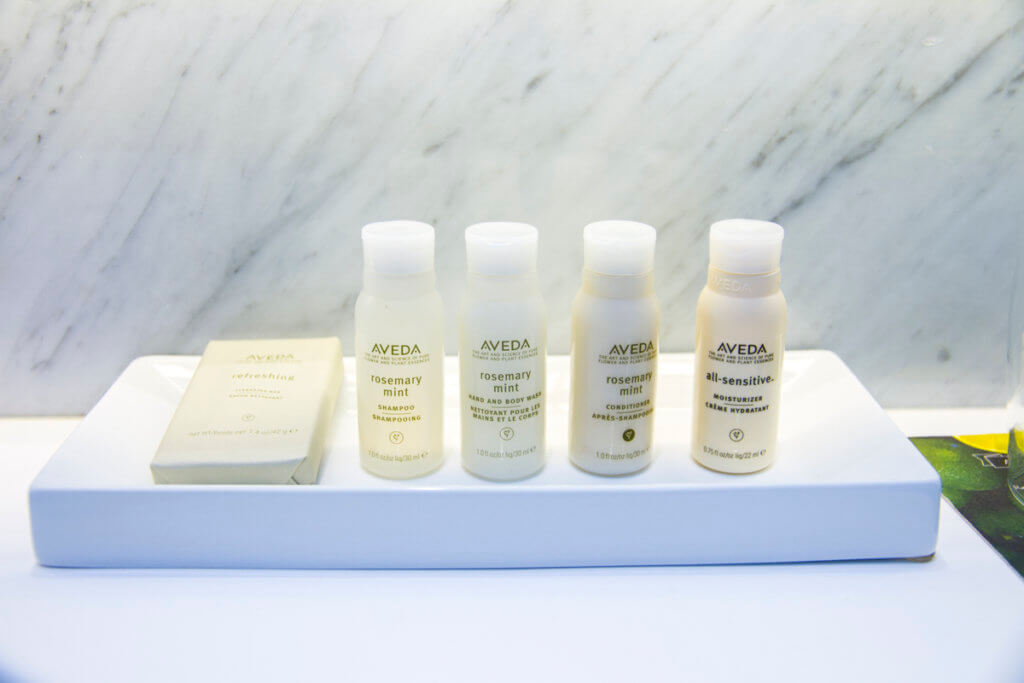 Toiletries at the Ren. Midtown are all Aveda.  Nice.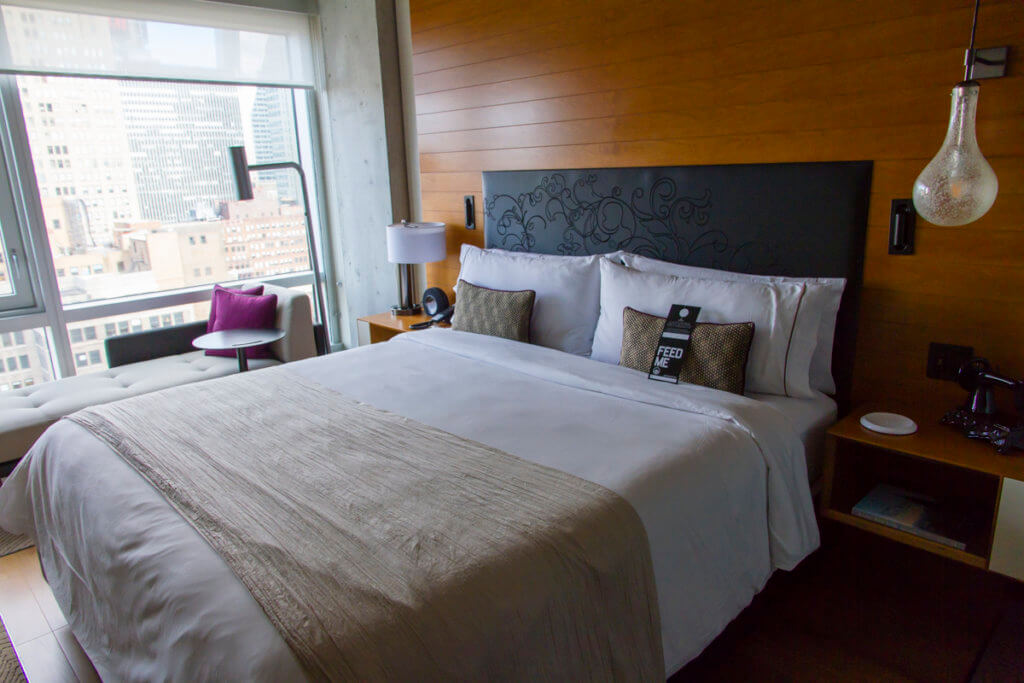 Our room was a King Skyline View room, so naturally a king bed was the main feature of our room.  Directly across from it was a long counter/desk that went from wall-to-wall.  Mounted to the wall directly across from the bed was a large, HDTV.  A stylish office chair was located on the right side of the desk, along with a wired ethernet port.  The rooms feature floor to ceiling windows as well, next to which was a daybed with a small table.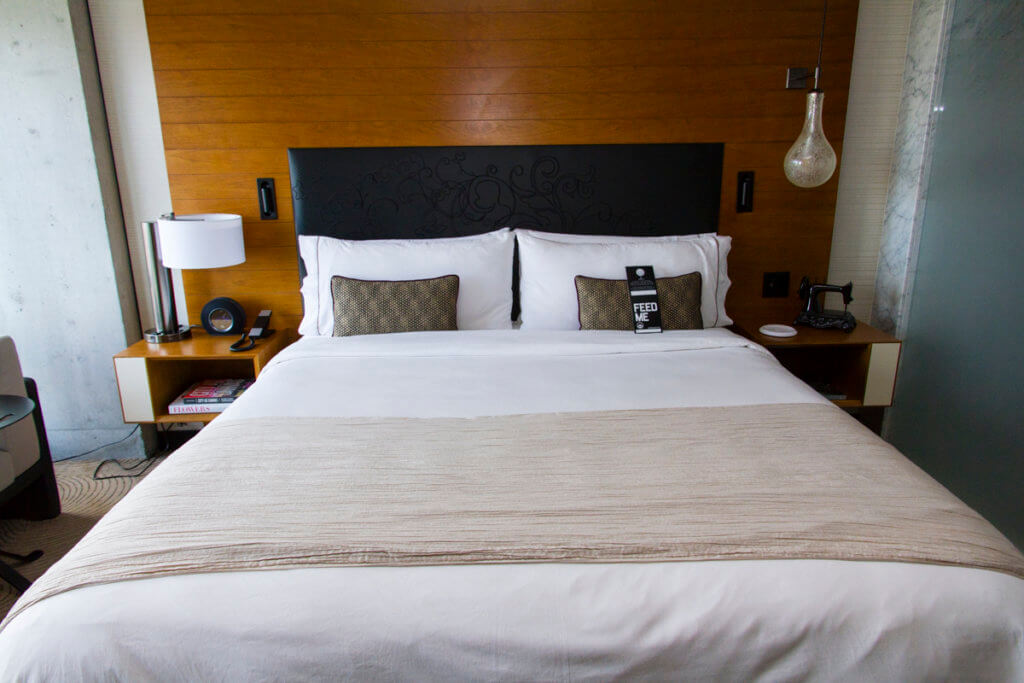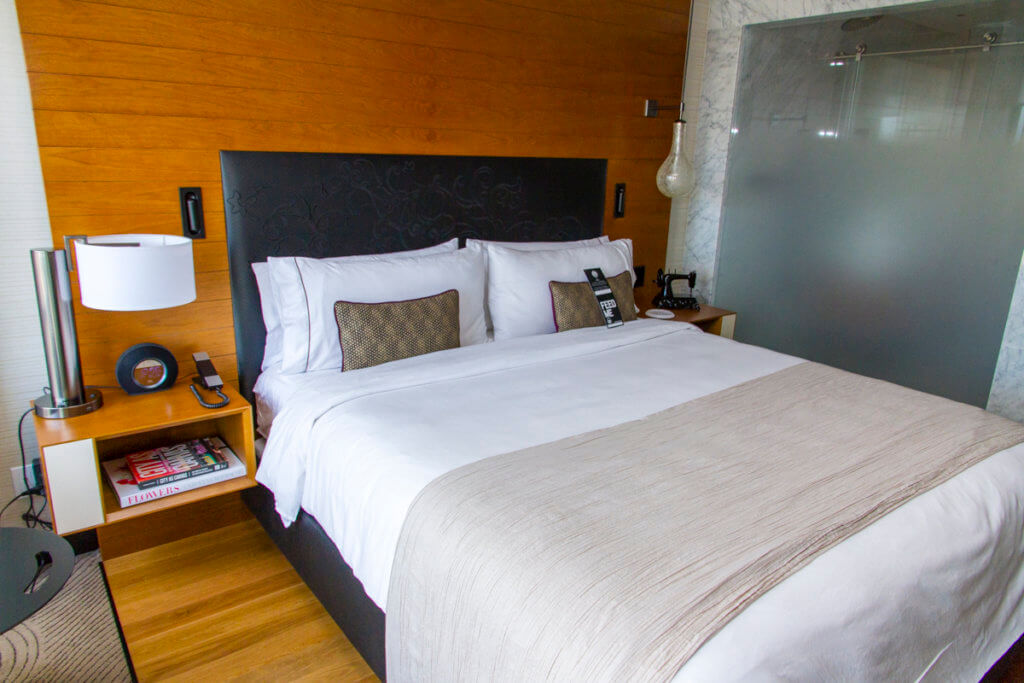 Our room contained a single, wired phone, a bluetooth enabled clock/radio, and a model of a vintage sewing machine, a nod to the property's Garment District location.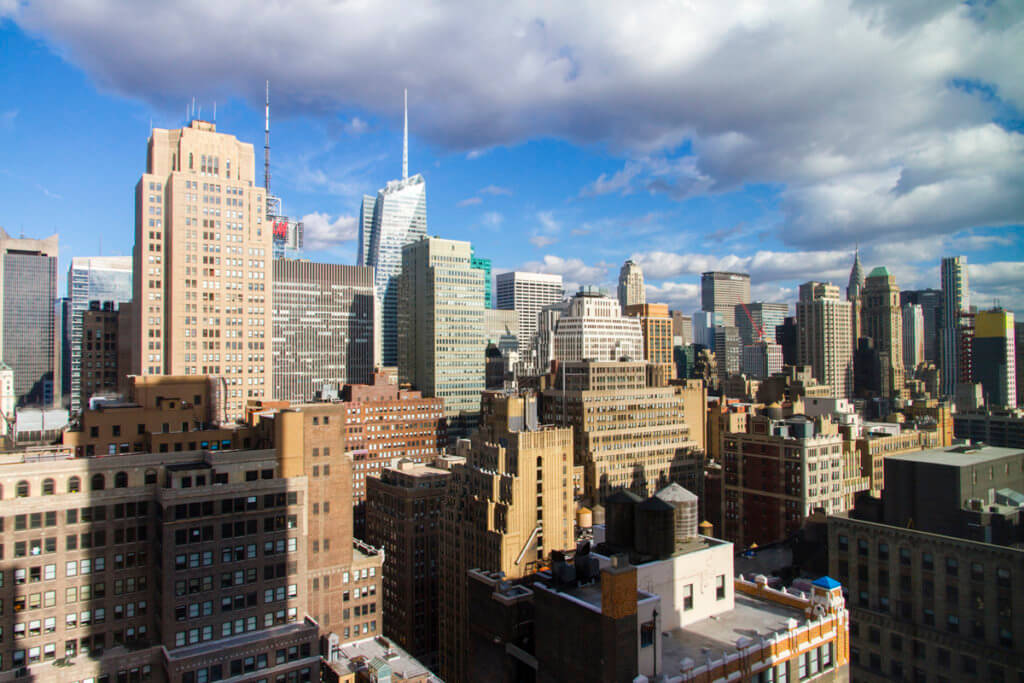 This being a Skyline View room meant we had a view of, well, the New York City skyline.  It's not the BEST view in the hotel, but it was a nice view.  From our room you could clearly see the MetLife (PanAm) tower and the Chrysler Building off in the distance.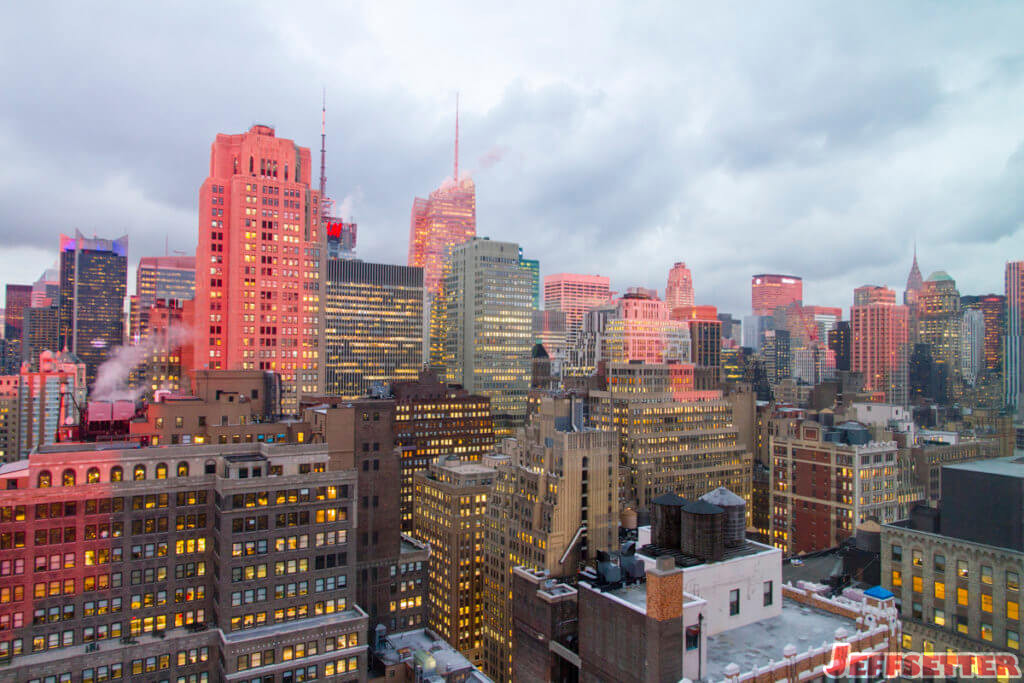 After settling in, we actually ended up napping for a couple of hours.  I don't sleep well on planes, especially since my seat mate to the left was, uh, rather rude, so I was exhausted.  And on a trans-con redeye, the max amount of sleep you can get is rather limited anyway.  No matter, we had an early dinner reservation, so a nap was kind of a great way to fill the time we had between then and needing to head over to SoHo for dinner.
Service
Service throughout the Renaissance New York Midtown was pretty great.  The best I'v ever had, not quite, but still good.  The front desk staff were all really friendly, even when I did stupid stuff like needing a new room key issued just 20 minutes before we were supposed to check out.  And of course, they did our best to accommodate our obscenely early arrival the best they could.  In general, though, this type of service seemed to be instilled throughout our staff.  We were always warmly greeted, and even our housekeeper would always greet us and ask us if we needed anything if she saw us in the hallways.  It was refreshing to have such genuinely friendly and helpful service.
Location
As previously stated, the Renaissance New York Midtown is located in Midtown West, just a block away from both Madison Square Garden/Penn Station and Macy's/Herald Square.  It is not the centralized, Times Square location most think about when visiting The City, but I LOVED the location.  We were always within a block of two subway stations there, 34th & Herald and 34th & Penn, making getting around super convenient.  Times Square itself was just a short subway ride or 15-20 minute walk away.  Step outside our hotel, and you could clearly see the Ernst & Young sign down the street.  The property also had a great view of the Empire State building, if you're lucky enough to get a room facing east, anyway.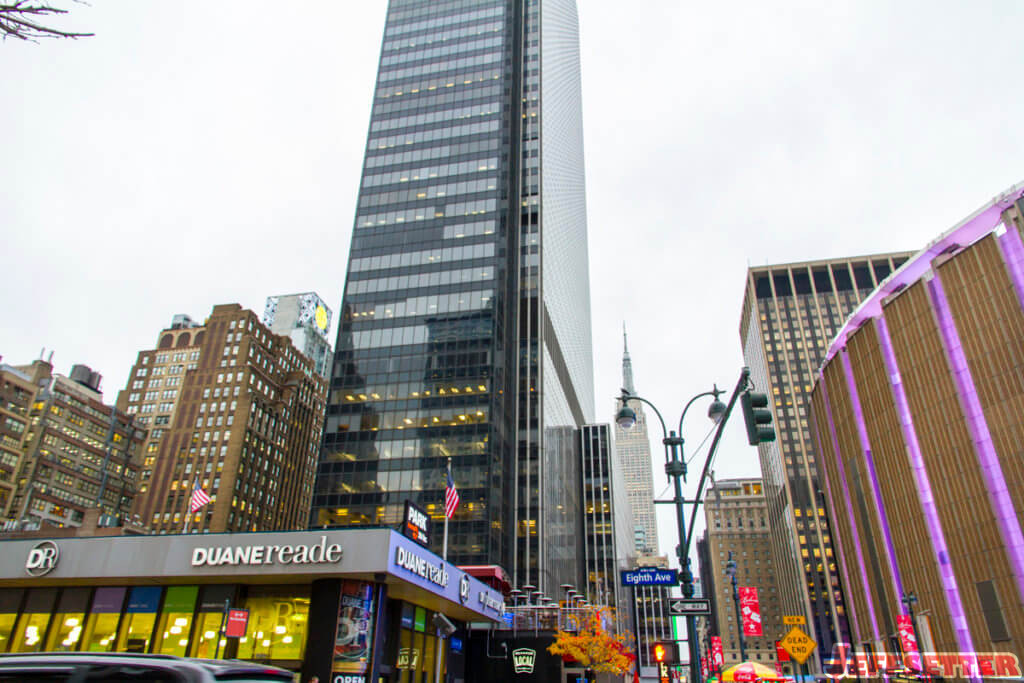 That being said, we were never really far from most of the sights you'd want to see and restaurants you'd want to eat at it.  We had to do a subway change just once when we ended up on the Upper Eastside after walking through Central Park.  Otherwise, we were always a short ride on the 1, 2, A, C, N, etc. trains to get everywhere we want to go.  Better yet?  I stupidly forgot my camera battery charger at home, so we too, a 5-10 minute walk over to B&H Photo Video to pickup another.
Final Thoughts
The Renaissance New York Midtown is probably my ideal Manhattan hotel.  The location is super convenient making exploring the city super easy.  Plus the staff was great and the rooms are nicely sized with modern design.  The Club Lounge was also great, and is always well stocked with plenty of boxed water and other soft drinks.  The only caveat, of course, are the glass enclosed showers opening out into the room.  This isn't an issue for couples, but families, friends, etc. might be an issue.  Otherwise, I really like this property.
A Big Apple Holiday Adventure
Renaissance New York Midtown