As I said in my previous post, Mrs. Island Miler and I headed to the Big Apple earlier this month.  To get there we flew Alaska Airlines using the Bank of America Alaska Airlines Visa Signature companion certificate, which gets you a companion fare for $99 + tax when purchasing a regular price economy class ticket.  All-in, I spent just around $1,000 for our roundtrip tickets, with the wife's companion certificate coming in at $150.  And as you might imagine, for our outbound journey we flew Alaska Airlines HNL-SEA-JFK.
Honolulu to Seattle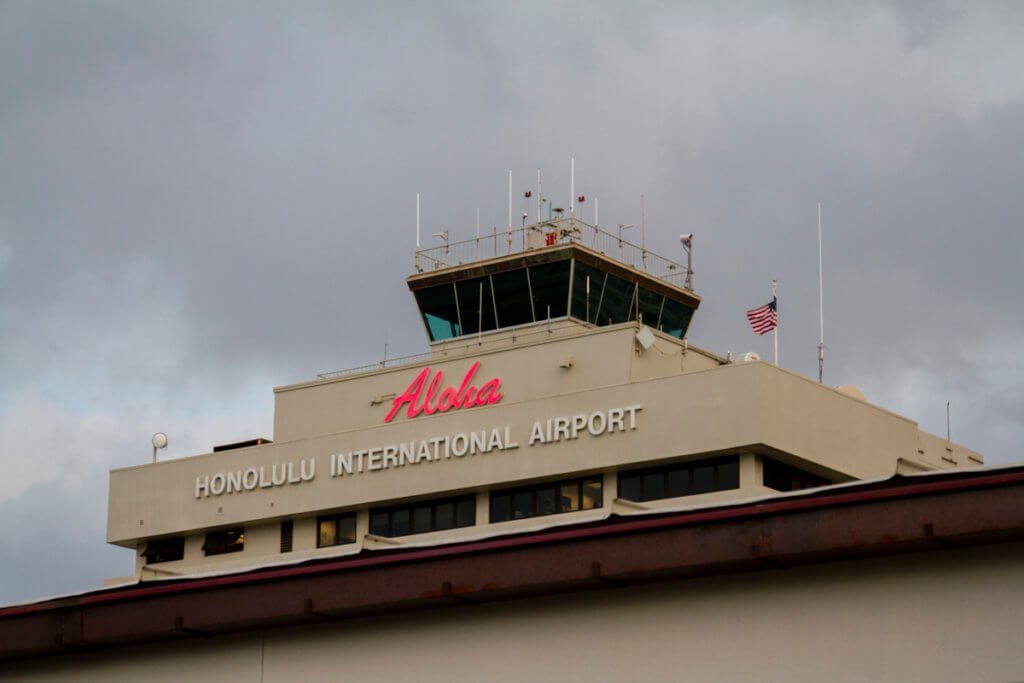 For our outbound flight, we were on Alaska Airlines flight 860, which was scheduled to depart at 9:00 a.m.  This being Honolulu and having our flight time around the morning rush hour, we arrived at the airport a bit early at around 7:00 a.m.  I had checked us in online and printed all our documents, so when we arrived at the airport we simply put our bags through the Agriculture Inspection and dropped them off.  The TSA Pre-Check lane was also fairly light that morning, so we breezed right through security.  Unfortunately, Alaska Airlines doesn't have a Board Room in Honolulu, and there are only two Priority Pass lounges.  Worst yet, the only Priority Pass lounge open at 7:00 a.m. in the morning is the awful IASS Hawaii contract lounge.  The other lounge is the new Hawaiian Airlines Plumeria Lounge, which is the Airline's international business class lounge, doesn't open till 9:00 a.m.  Oh well.  So to kill time, we asked around and I did some plane spotting.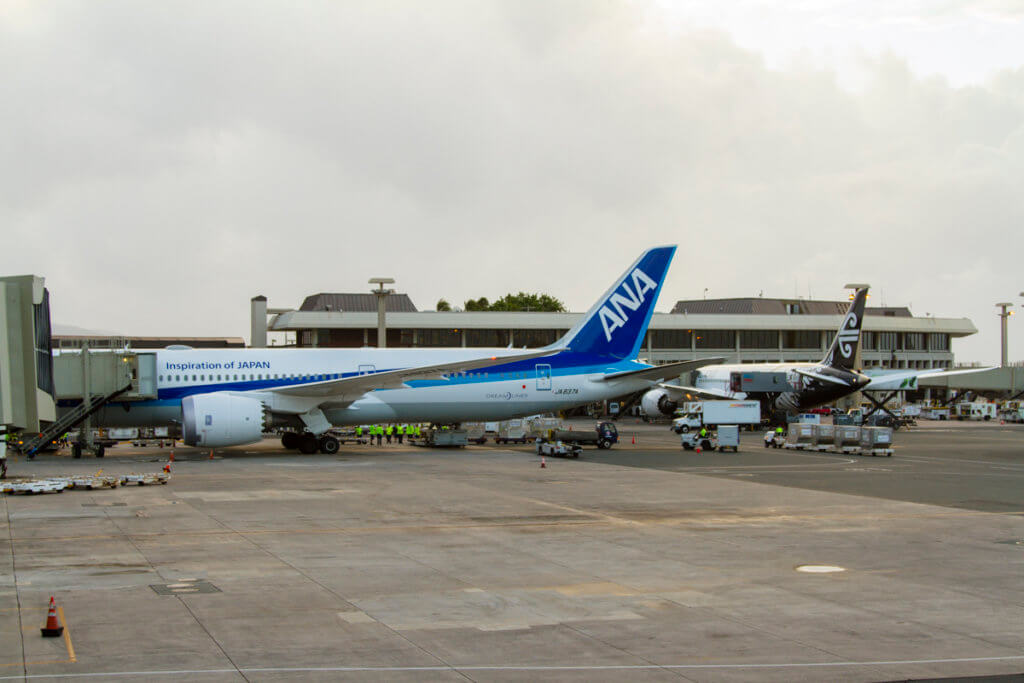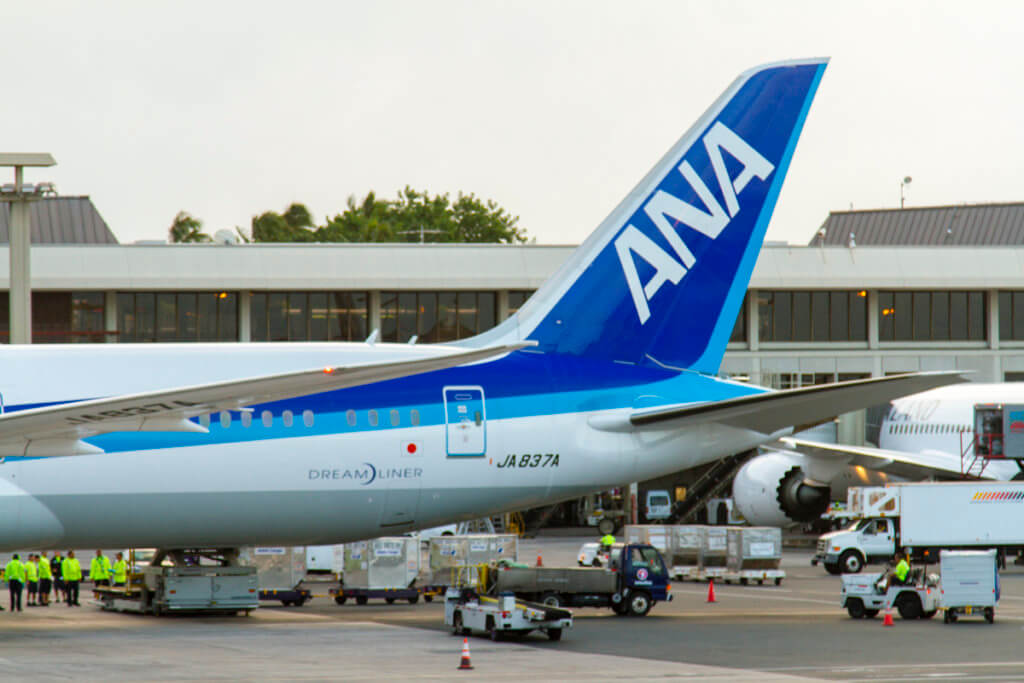 It was a quiet morning at HNL.  Most of the gates were empty, but there were two 787s in, one from ANA and one from Air New Zealand.  And while there are some shops available at HNL, they're nothing special.  The airport is, in fact, currently undergoing a massive renovation, so it's still kind of a mess.  Eventually we just headed over to Starbucks for some drinks and snacks, and headed to the gate.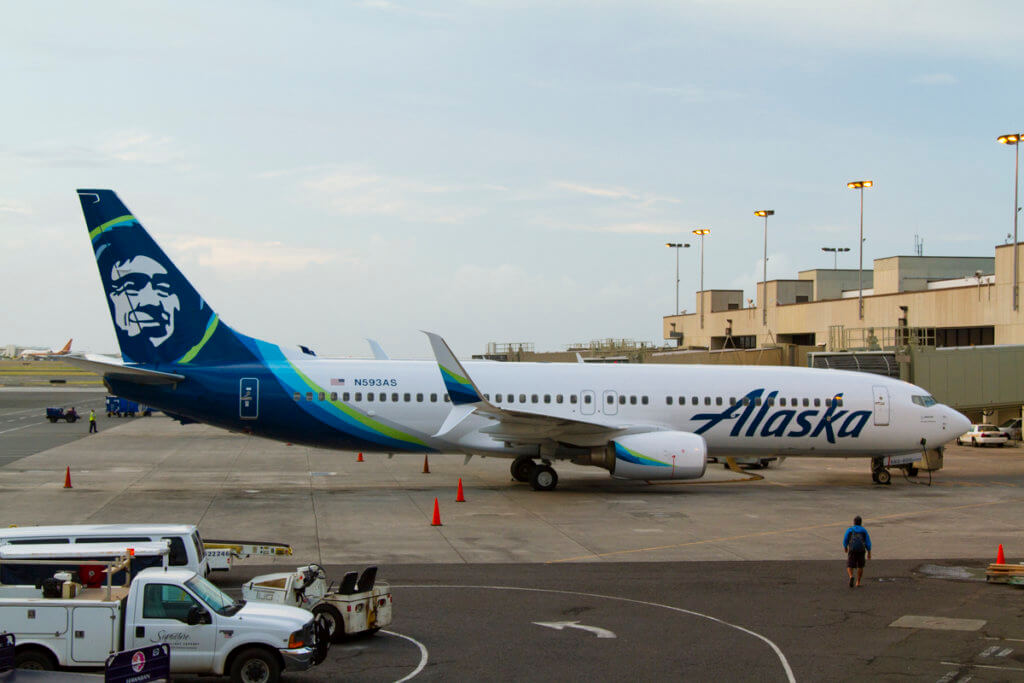 Luckily our flight that morning was departing from the Central Concourse, so the walk from the check-in lobby to the gate was easy.  This is in sharp contrast to our flight to Portland with Hawaiian in which we had to go from the inter-island terminal all the way to the Diamond Head concourse…  Thanks Hawaiian.  But anyway, the gate area remained fairly empty for a while, but as we got closer to departure the gate filled up.  Boarding was called around 8:40 a.m. beginning with First Class passengers, uniformed military, then MVP Gold 75k, MVP Gold, and finally MVP Elites.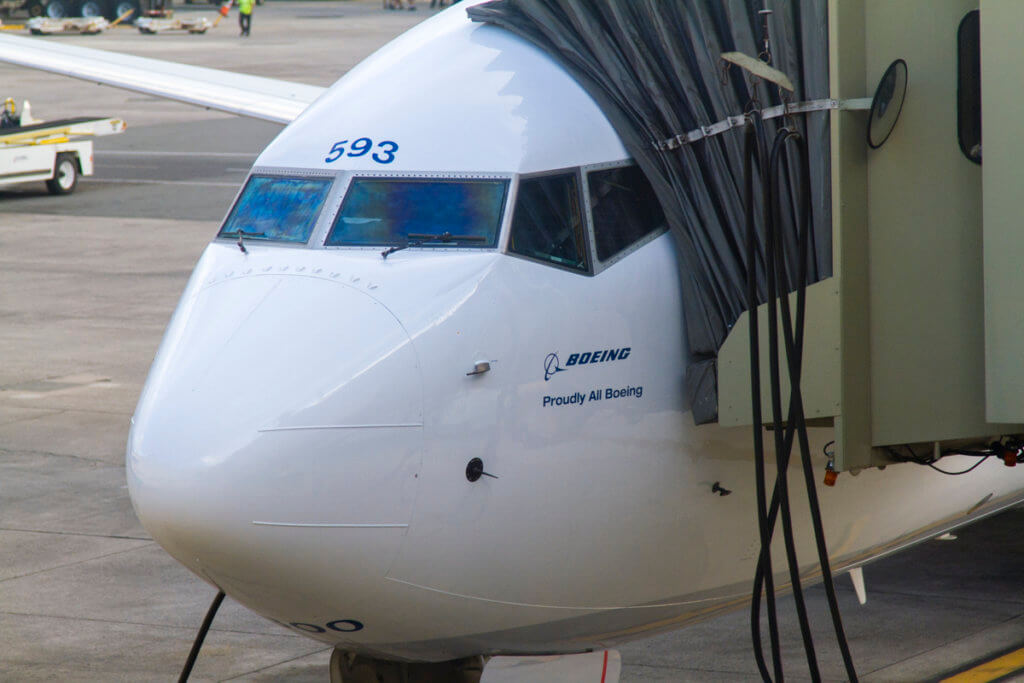 Then the call for general boarding was made, which happens a little differently than other airlines…. they board rear first, starting with rows 35-20.  We were right on the cutoff at row 19, so we had to wait for the second and final boarding group.  With a full flight, this made me nervous, as bin space filled up.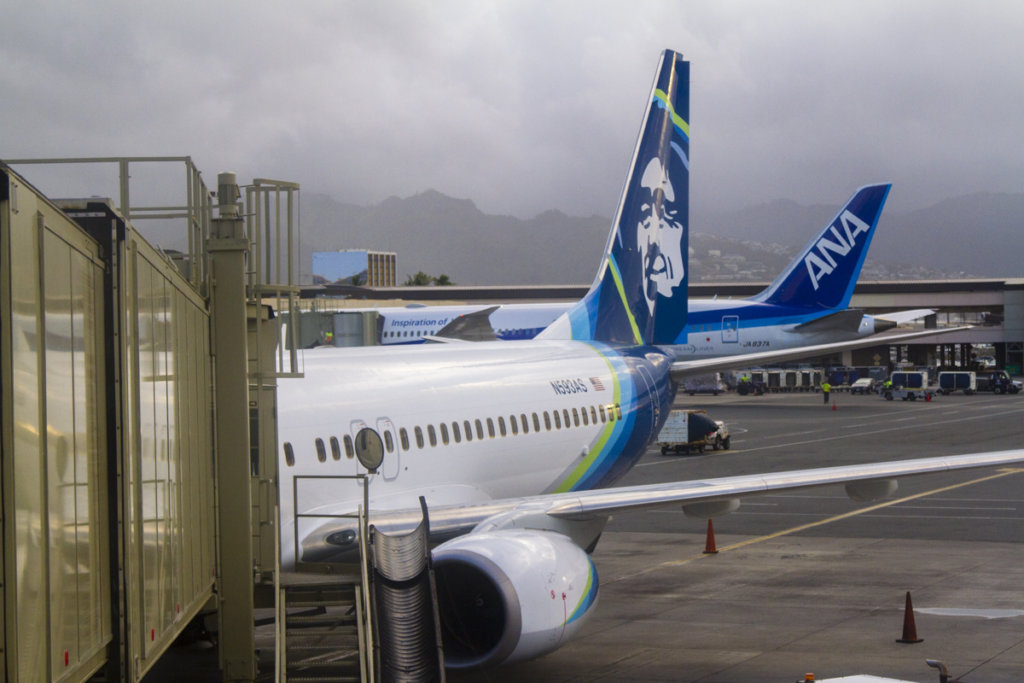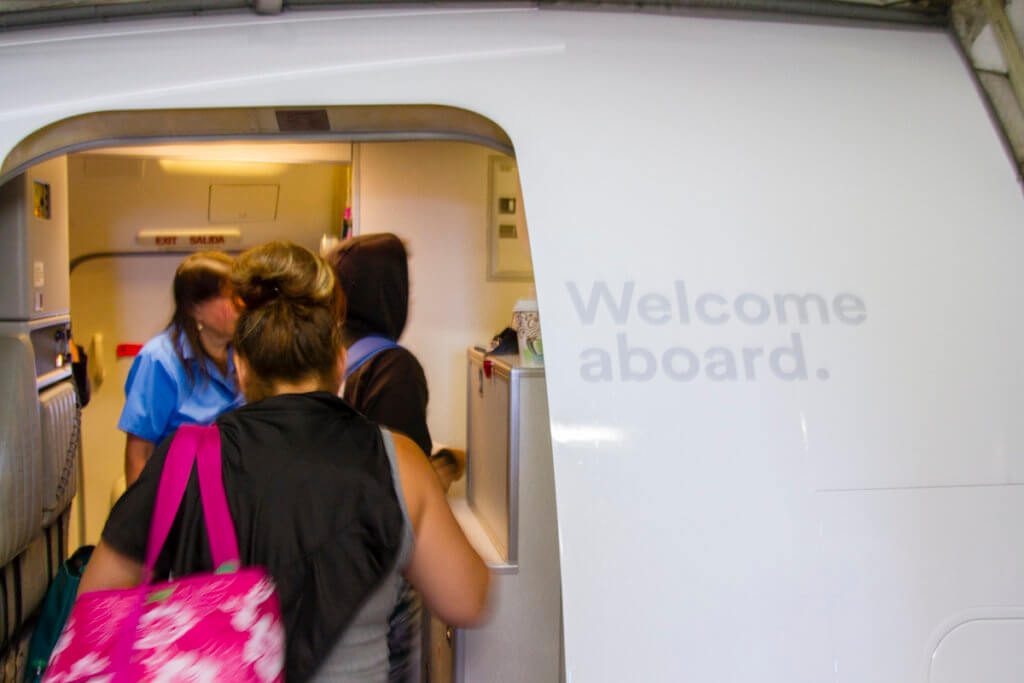 Thankfully, when we finally boarded overhead bin space was still available, but just barely.  Our flight was that day was operated by a Boeing 737-800, featuring split-scimitar wingtips and the new livery, but still had the old interior.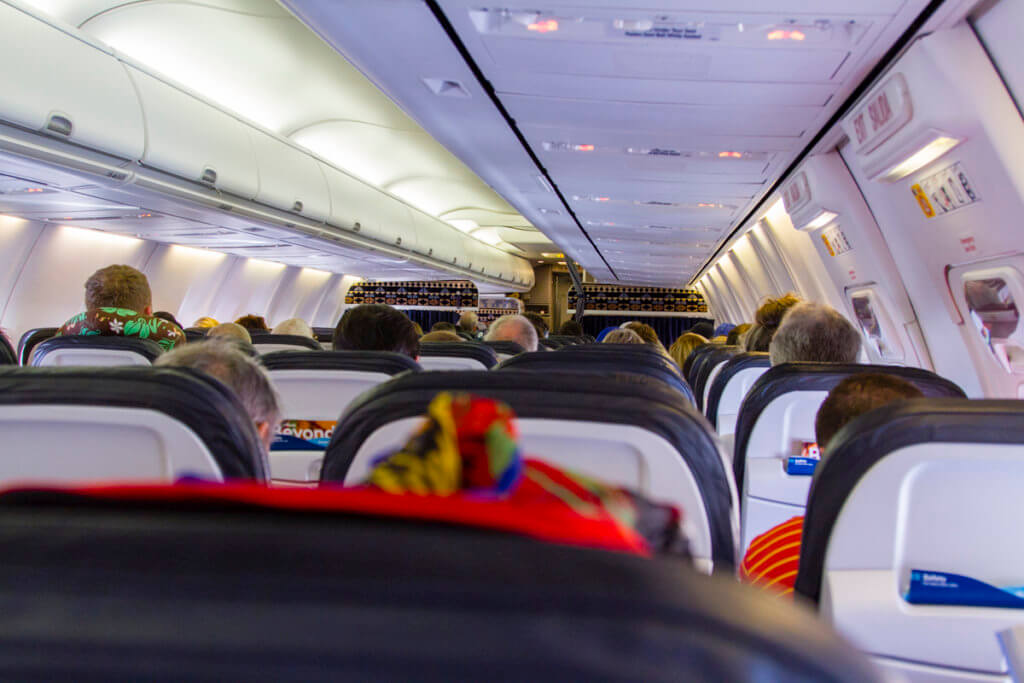 One thing that threw me off, though, was the fact that the flight attendants have a more casual uniform on this route.  The tops most of them wore was a simple, plain light blue shirt.  I'm not a fan of the look, and admittedly it made them hard to identify during the chaos of boarding.  Not that it mattered for us, but for those not used to flying on Alaska that need assistance, it could be a potential, minor issue.  Boarding was completed fairly quickly and efficiently, which is to be expected of such a small aircraft.  And after the doors closed, the Captain actually came out of the cockpit and gave a very detailed description of our flight.  He talked about a big storm that lay in our path, so we'd actually fly towards California and then turn north to Seattle to give us a smoother flight.  This meant a slightly longer flight time, but the Captain anticipated that we'd land more or less on-time.
And at 9:00 a.m. on the nose we pushed back from the gate.  The ground traffic did get a little better since earlier in the morning, but not by much.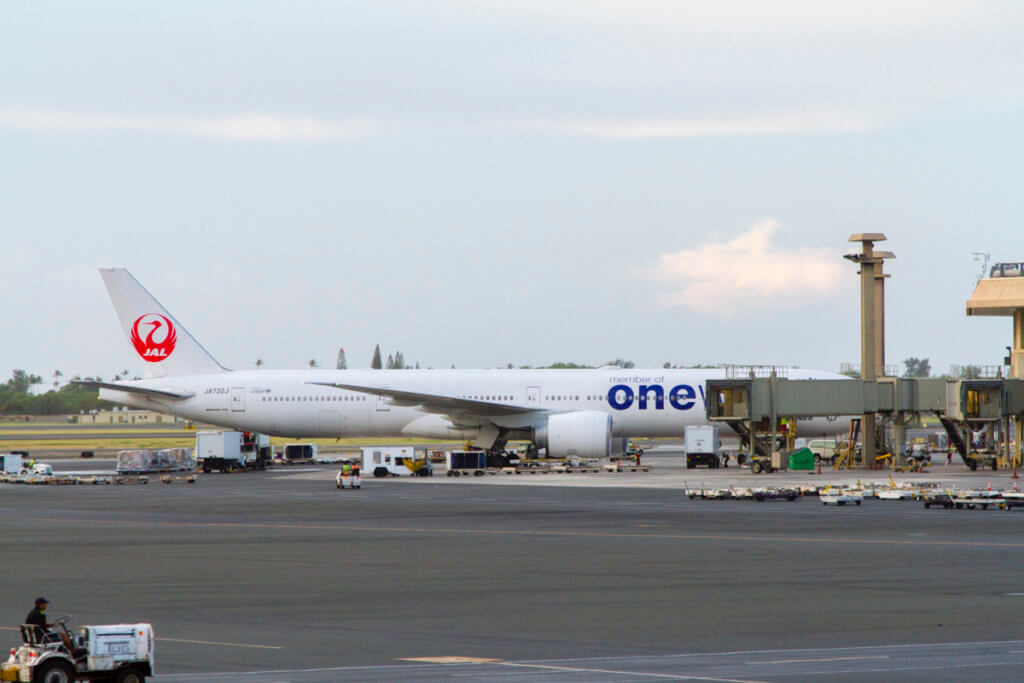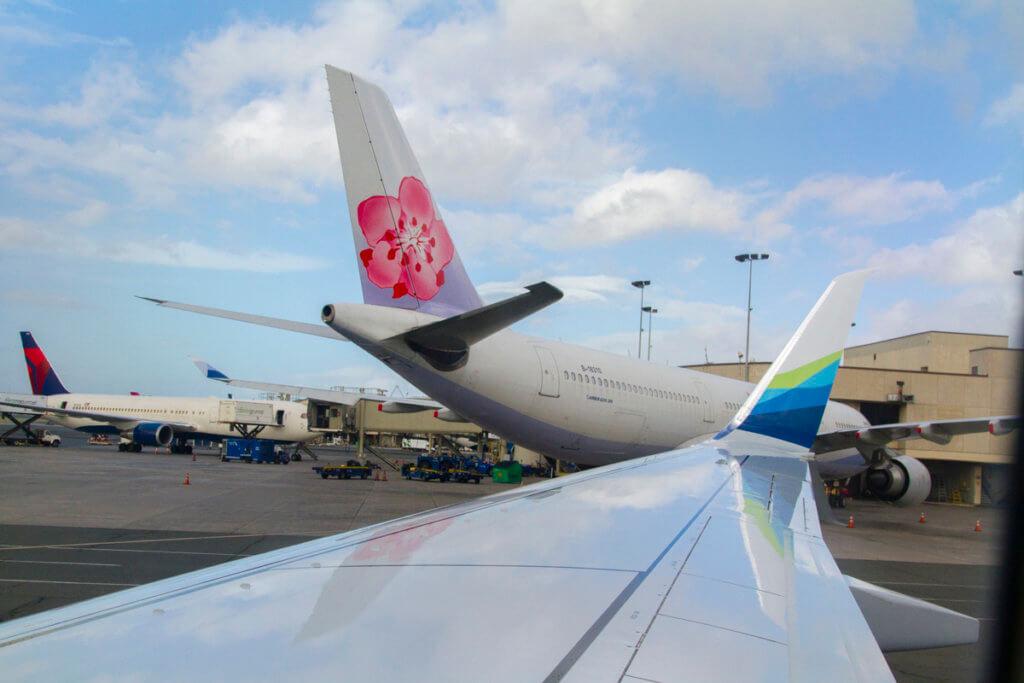 Unfortunately as we taxied out, one of the more senior flight attendants working on our flight took it upon herself to snap at me.  She rather tersely (and in an irritated tone) informed me that use of cameras are not permitted onboard until we got to cruising altitude.  That seemed  rather odd to me, since the FAA does allow gate-to-gate mobile device use.  Admittedly a camera is a little larger than, say, and iPad, but still… It just seems so silly.  No other airline I've ever flown on has ever really given a damn.  Even better?  The flight attendant didn't leave until I obliged and shoved my camera under the seat in front of me.  Whatever.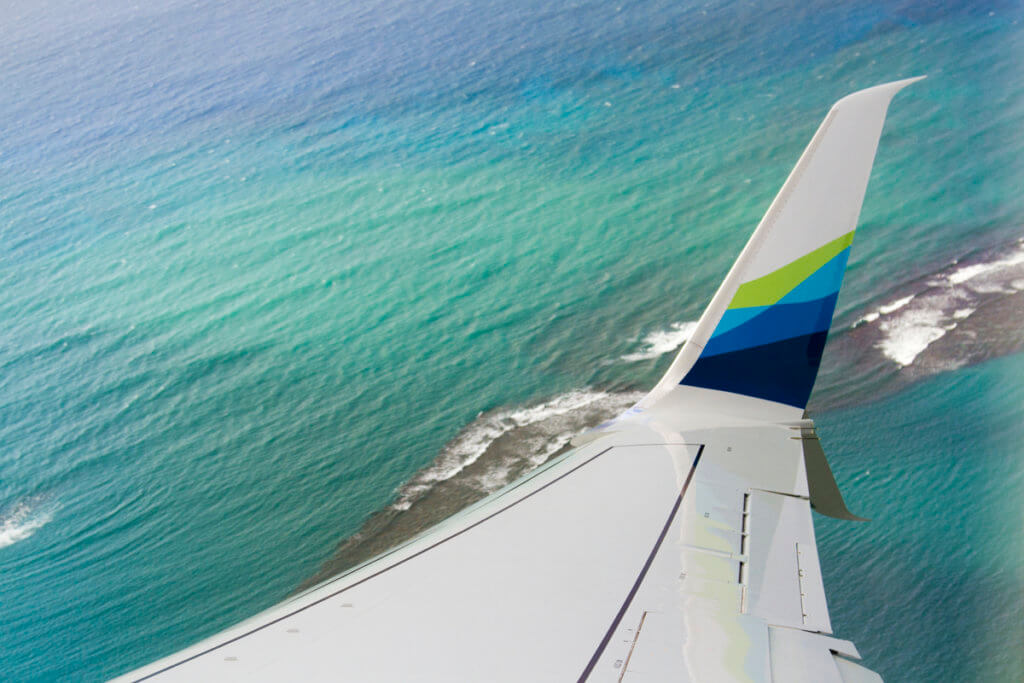 After a rather long taxi out to Honolulu's Reef Runway, we were off.  We began our takeoff-roll at about 9:20 a.m. and quickly climbed out over the Pacific.  Once we reached 10,000 ft, the Captain turned off the seatbelt signs and the in-flight service commenced.  The first order of business was to roll around the media player cart.  Alaska Air charges a $5 rental fee to use their Microsoft Surface-based media players.  They actually look like slick players, but I pre-loaded my iPhone with Netflix's new downloadable content, so I skipped.  Our flight did also feature a handful of free content, and content for purchase via Alaska's Gogo Inflight Entertainment system (be sure to download the app before departure).  Once the crew made their way through the cabin, the came back around with the meal service.
So Alaska, unlike Hawaiian, doesn't offer complimentary meals in coach.  You can, however, view your flight's meal ahead of time and reserve one up to 12 hours prior to departure.  I did exactly this, opting for the premium option.  On this flight it would be a "Hawaiian 'Ono Breakfast" bowl by Seattle's Tom Douglas for $7.00.  Other snack box options were available, as was the Signature Fruit & Cheese Platter featuring Beecher's and Tillamook cheeses with fresh fruit, crackers and chocolate for $7.50.  Complimentary soft drinks, bags of pretzels, and alcoholic beverages for purchase were also offered.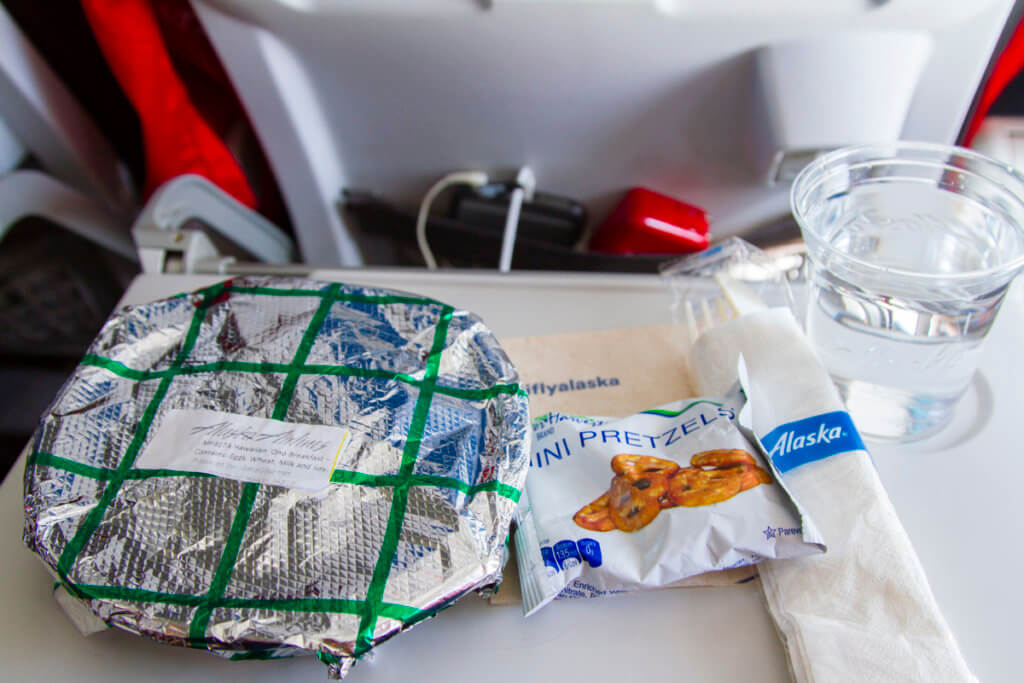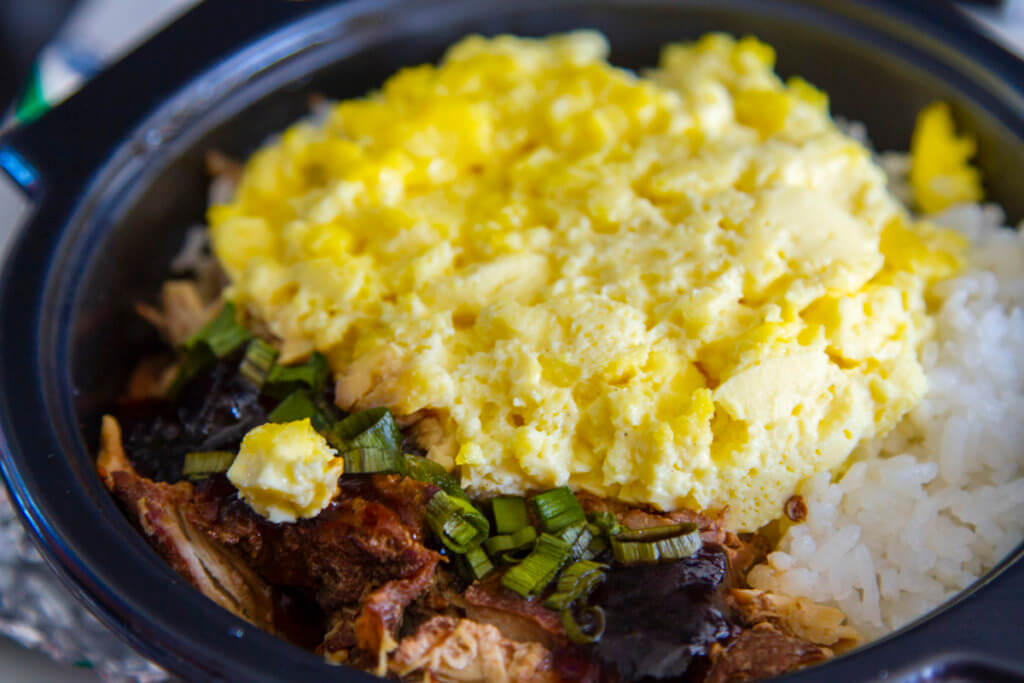 The meal looked nothing like the picture on the menu, but when does it ever?  This morning the Hawaiian Ono Breakfast bowl was comprised of "chicken with a Hawaiian inspired sweet and savory sauce" which was paired with scrambled eggs and steamed white rice.  Ok, just to clarify something, we don't each chicken with what I'm assuming is supposed to be a teriyaki-like sauce for breakfast.  I'm sure some people do, but a true local style breakfast will most likely have bacon, Portuguese Sausage, Vienna Sausage, and/or Spam as the meat.  Yes, Spam pan-seared like a steak and kind of crispy goes GREAT with plain white rice.  Matches well with eggs too!  That being said, the bowl was tasty enough.  I could nitpick the thing to death, but it's airline food.  And in that respect nothing was too mushy, hard, or rubbery, and the flavors were pretty well balanced.  Would I pay $7 for this on the ground?  Probably not, but it's not the worst thing I've ever had in the air.  Bravo Alaska!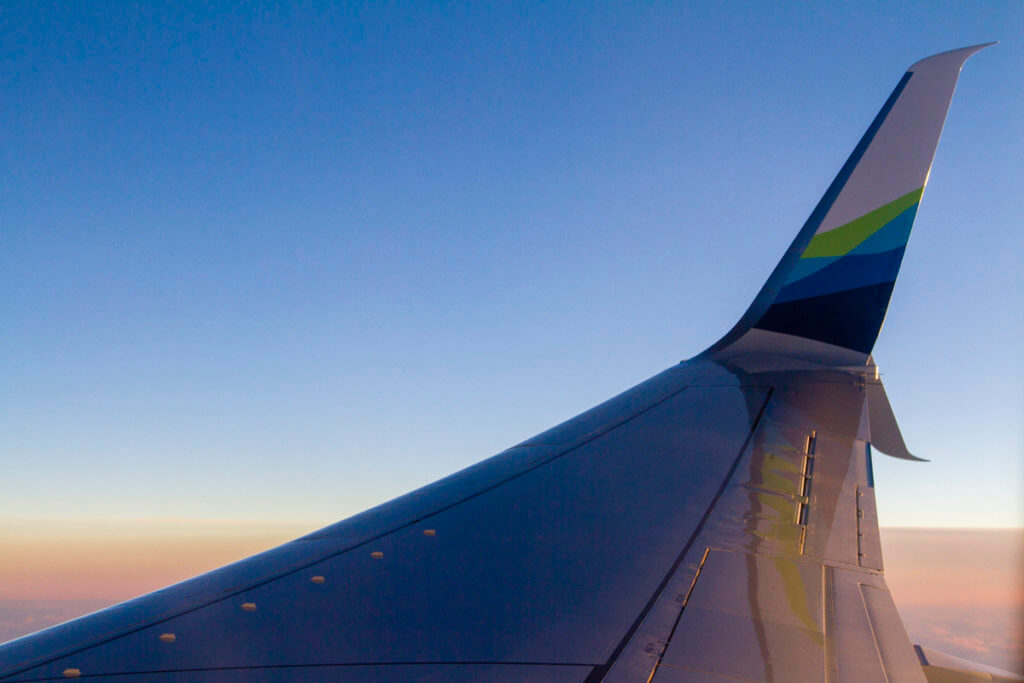 After meal service wrapped up, I resumed watching House of Cards on my iPhone as we headed up North.  Unlike Hawaiian, though, Alaska's flight attendants walk through the cabin fairly regularly offering water.  They even offered a second, full beverage service prior to landing.  This, in my opinion, is the way things should be.  No wonder Alaska gets praised for their hospitality; their flight attendants (usually) don't simply vanish after the meal service is completed.  Yet people love to gush about Hawaiian's service?  Please… Plus, Alaska has power ports (regular and USB) at every seat!  And their USB ports are actually capable of charging an iPad Air.  Not so on Hawaiian.  What I did miss with Alaska, though, was the ability to view the route map, whether it be on a seat back screen or dropdown screens.  I'm sure I'm in the minority of passengers that would like this feature, but it drove me a little nuts that I couldn't see where we were.
As we got closer to Seattle, though, the sky began to darken and we were treated to a rather spectacular sunset.  Too bad it was largely behind us, as I couldn't really get a shot to work with my camera.  It was gorgeous, though.  And eventually we touched down in Seattle slightly ahead of schedule at 4:50 p.m. local time.  After a quick taxi to the gate, we got off the plane in headed to the lounge!
Despite the terse flight attendant and strange policy, our very first flight on Alaska was pretty good.  We did miss Hawaiian's wide-body aircraft with 2-4-2 seating and the complimentary meal service, but I feel overall the service was better on Alaska.  The technology is also WORLDS better on Alaska than it is on Hawaiian too.  But this was just the first of four flights total, so we'll see how it all pans out before making any judgement calls.  Stay tuned!
A Big Apple Holiday Adventure
Alaska Airlines HNL-SEA