In my last post I went over Aulani's Accommodations, mainly the Disney Vacation Club villas, so this time around I'll be covering Aulani Dining.  Why?  Well, despite the perception that there's few options, Aulani does have a TON of different dining options ranging from quick-service to upscale fare.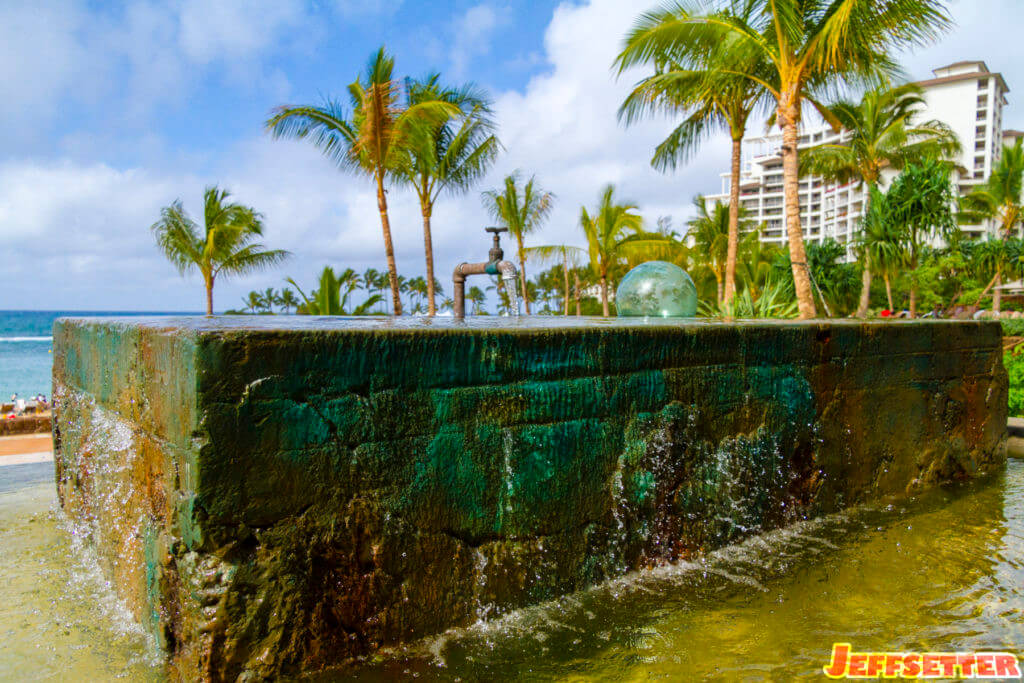 'Ama'Ama
To me the best and only sit-down restaurant at Aulani is the resort's signature 'Ama'Ama.  Located ocean front just steps way from the resort's Ewa wing, 'Ama'Ama is opened for breakfast, lunch, and dinner.  The wife and I have dined at 'Ama'Ama for all three services, though a lot of my photos from lunch and dinner are already dated because they menus seem to change every year. Breakfast, on the other hand, has remained fairly similar, and even if there's a dish that you liked before that's no longer offered, you can always ask to see if they can still make it.  That being said, like the rest of the resort, service levels at 'Ama'Ama can vary wildly, going from fantastic to "how did you get a job here?"  It's also important to note that while the restaurant is completely covered, it is also open air.  There is no a/c, so I'd suggest you not wear a long sleeve shirt to dinner, especially during the summer.  But, you can expect some pretty nice views of the lagoons and great views of sunset from the restaurant.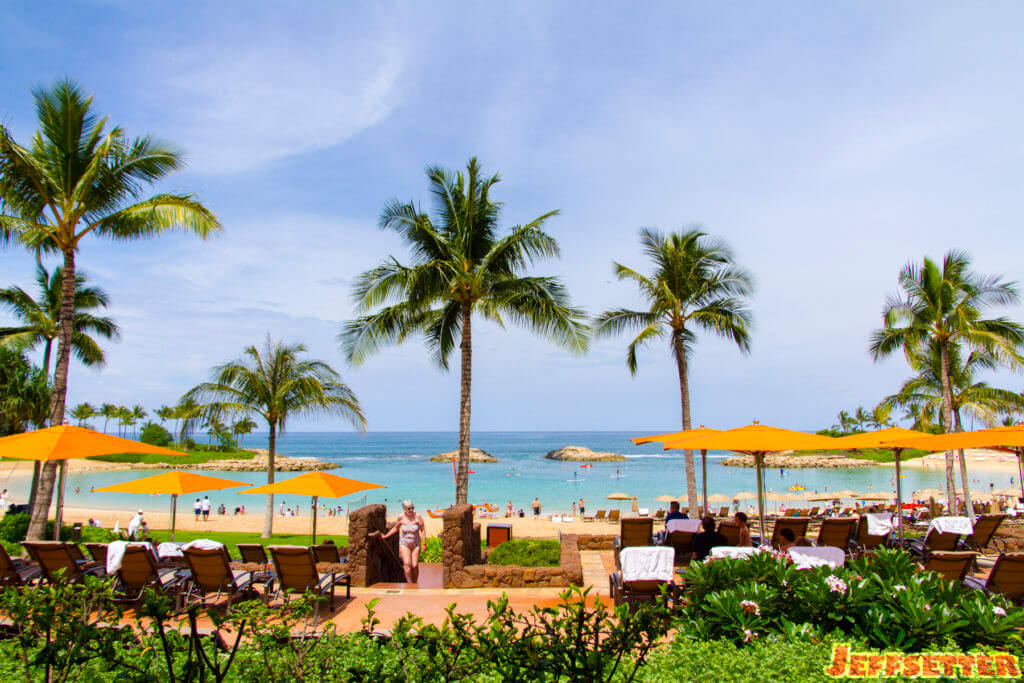 The food at 'Ama'Ama, in my experience anyway, is pretty hit or miss.  In the beginning the restaurants Chef de Cuisine formerly held the same position at Chef Mavro, so dinner service used to have a lot of influence from that fantastic restaurant.  But now that he's been promoted up the Disney corporate latter, that influence is now gone.  There are still great dishes there, but it's become more mundane these days.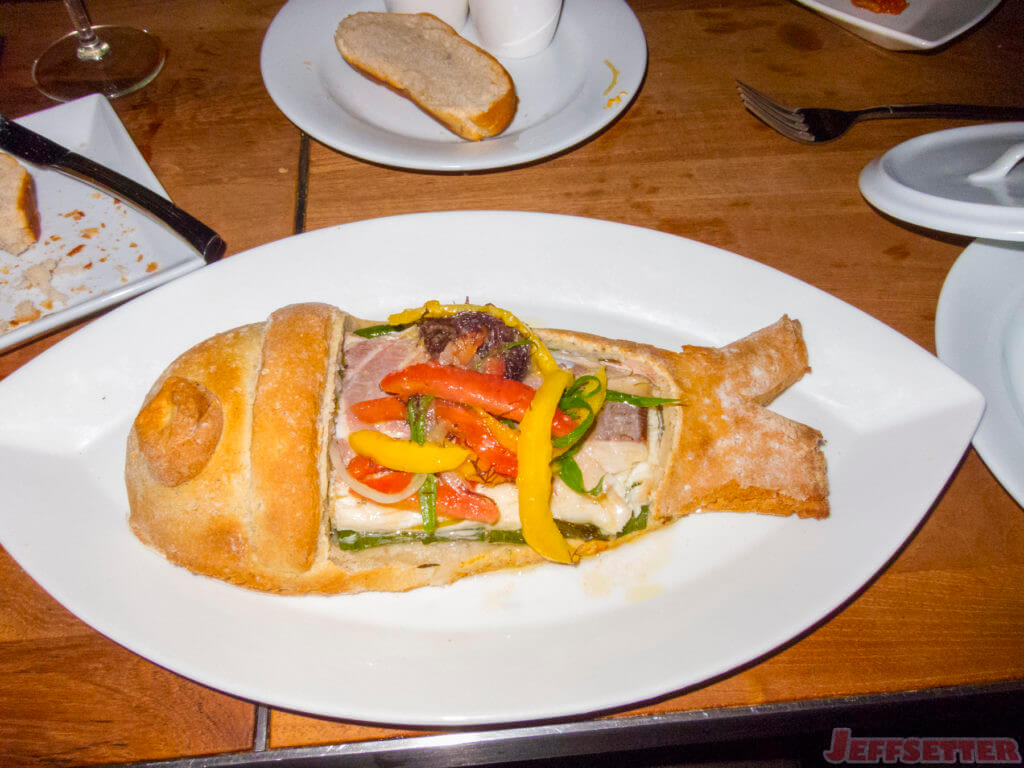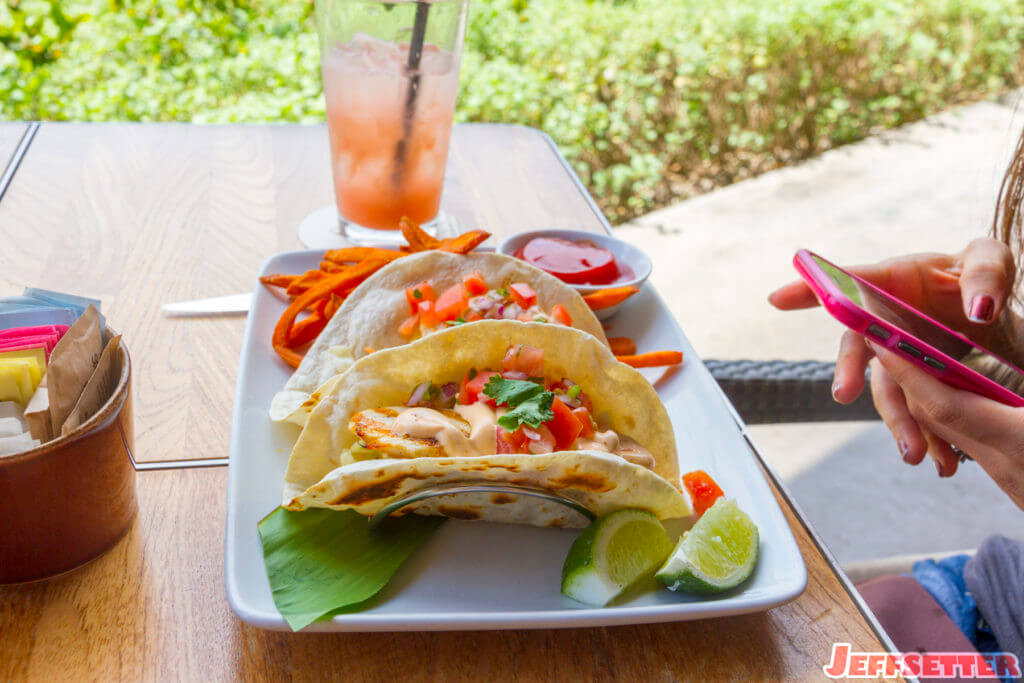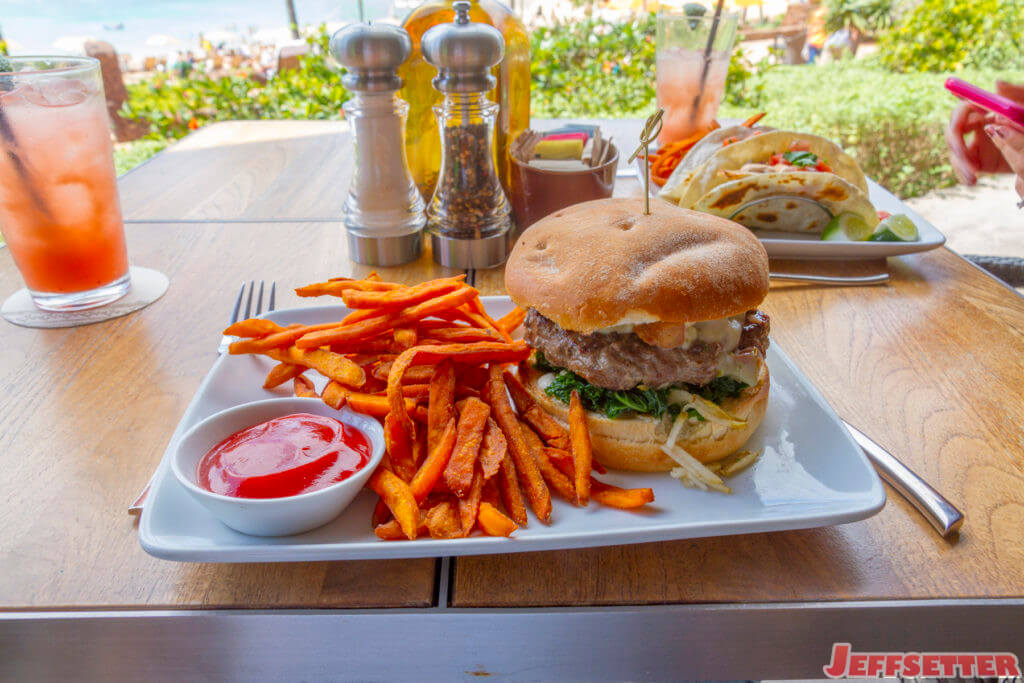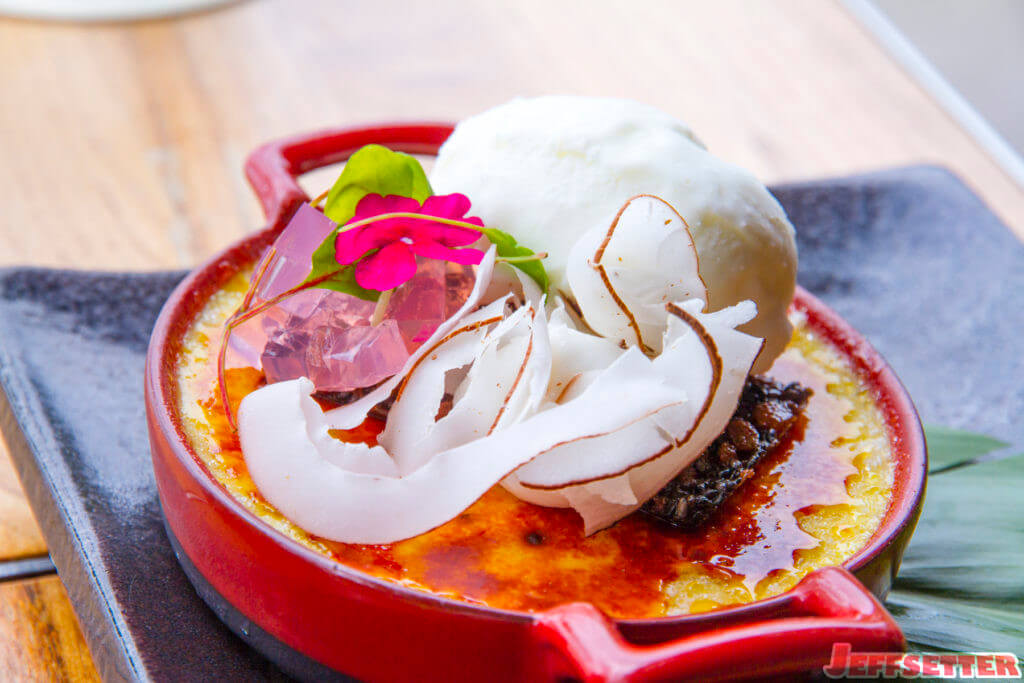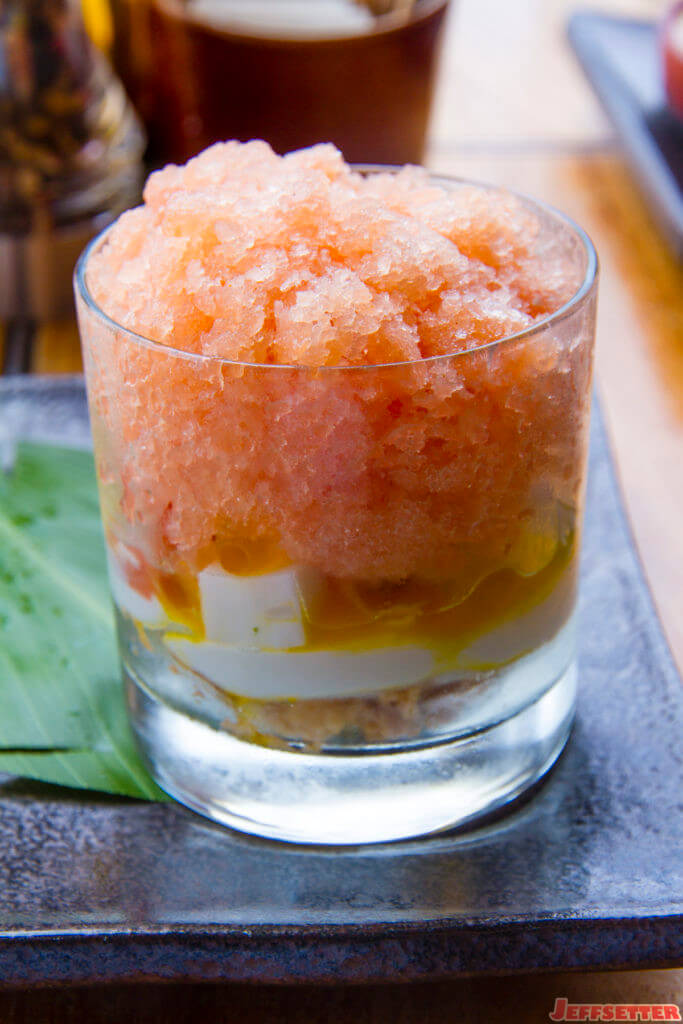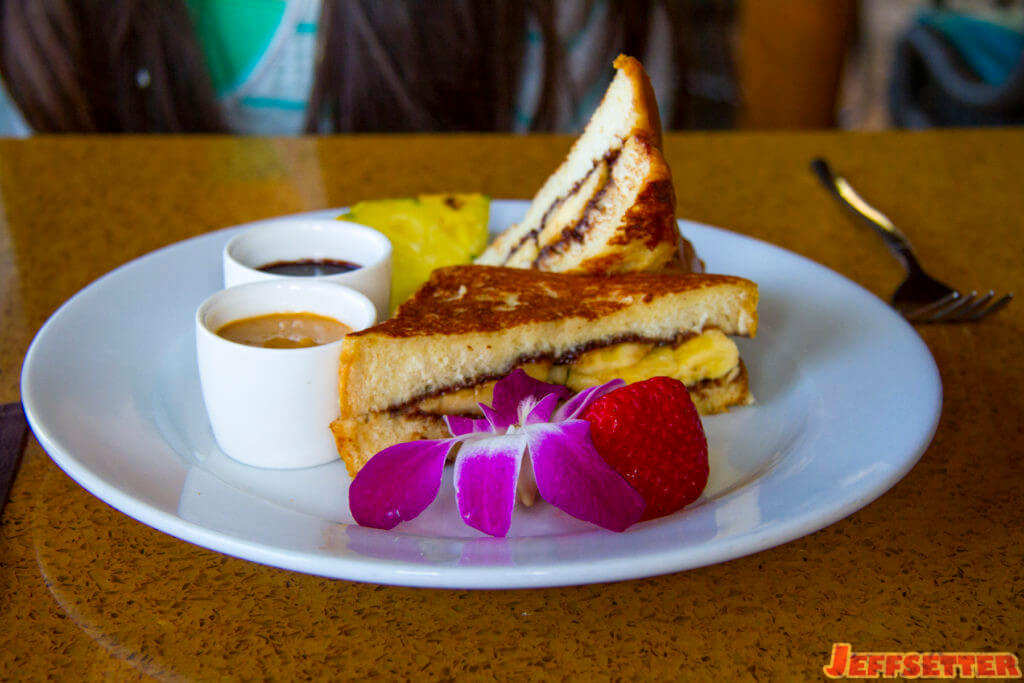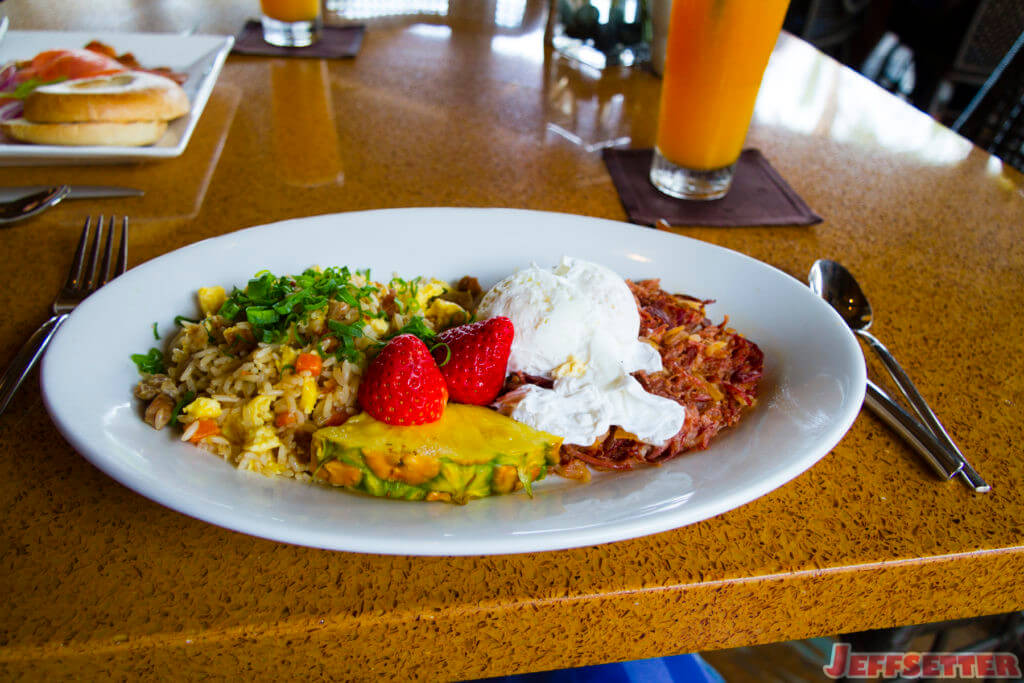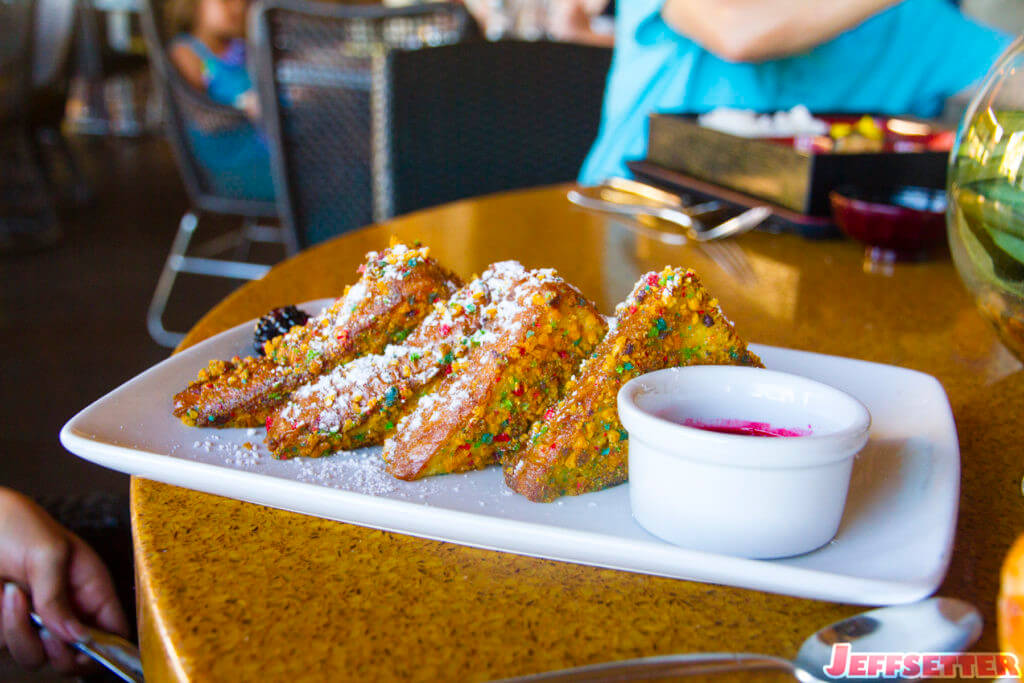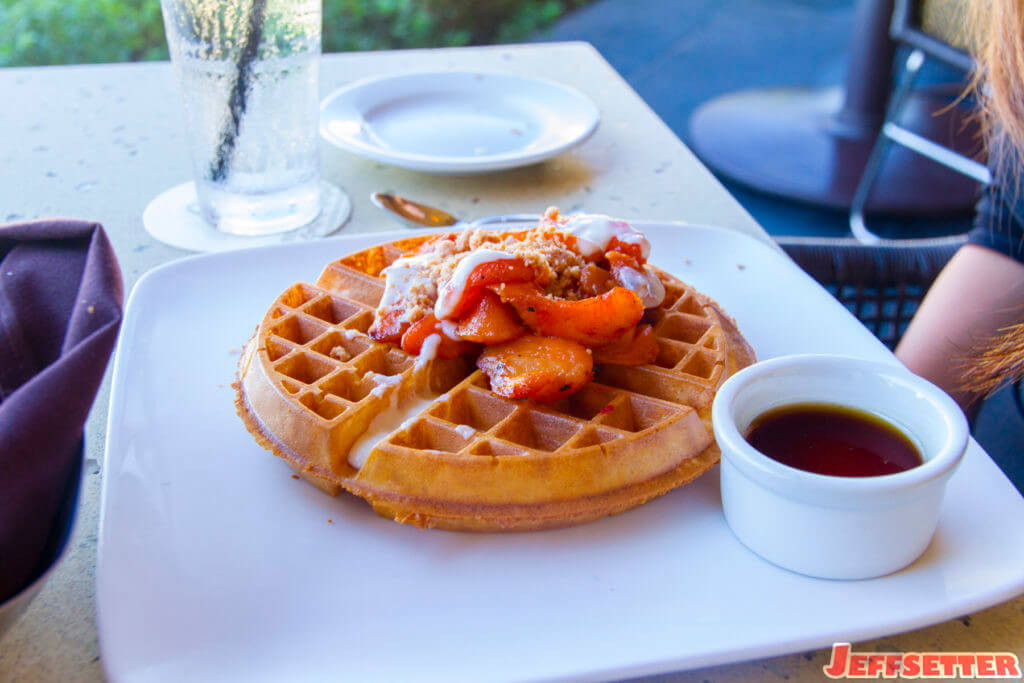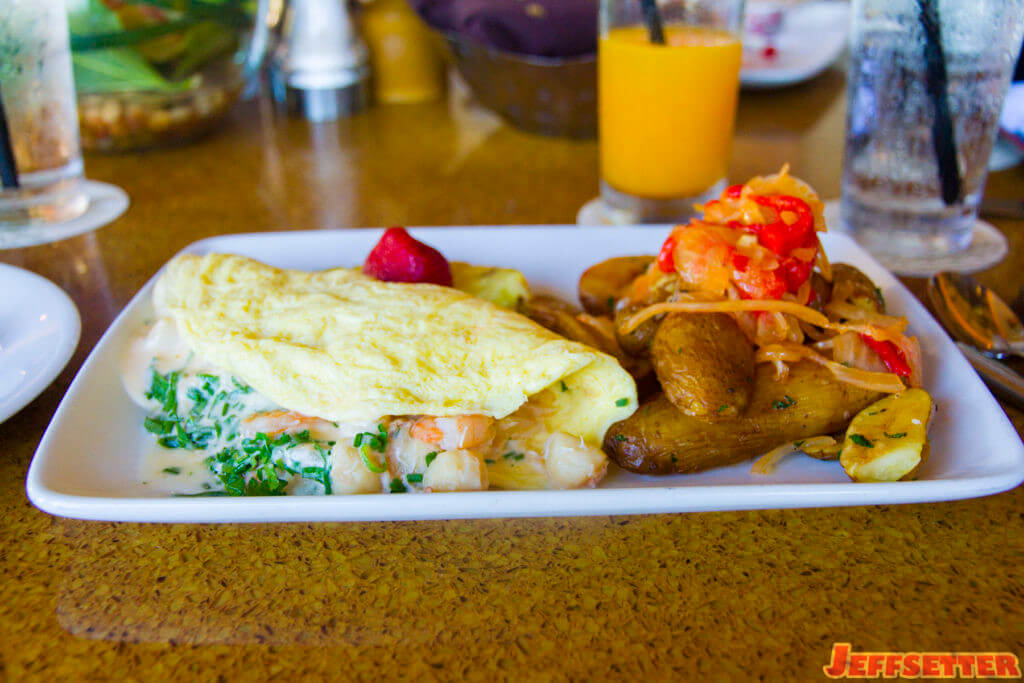 Makahiki – Bounty of the Island
Like most resorts, Aulani Dining includes a buffet option, Makahiki.  Located directly below the lobby, Makahiki is open for both breakfast and dinner.  On certain days, the restaurant also offers Character Dining, which is very popular with both locals and guests.  In fact, buffets of any kind are very popular with locals, so if you plan on dining at Makahiki, I highly recommend making reservations in advanced… The earlier the better!  And to be honest, that's what Makahiki is best for, the theatrics.  Service is generally pretty good, but the place is a circus.  And as far as food… Well, if I didn't have to eat here, I wouldn't.  Quality just isn't there, especially for the price, and the last few times I've been, seafood items didn't so fresh either.  But they do have Mickey waffles at breakfast!!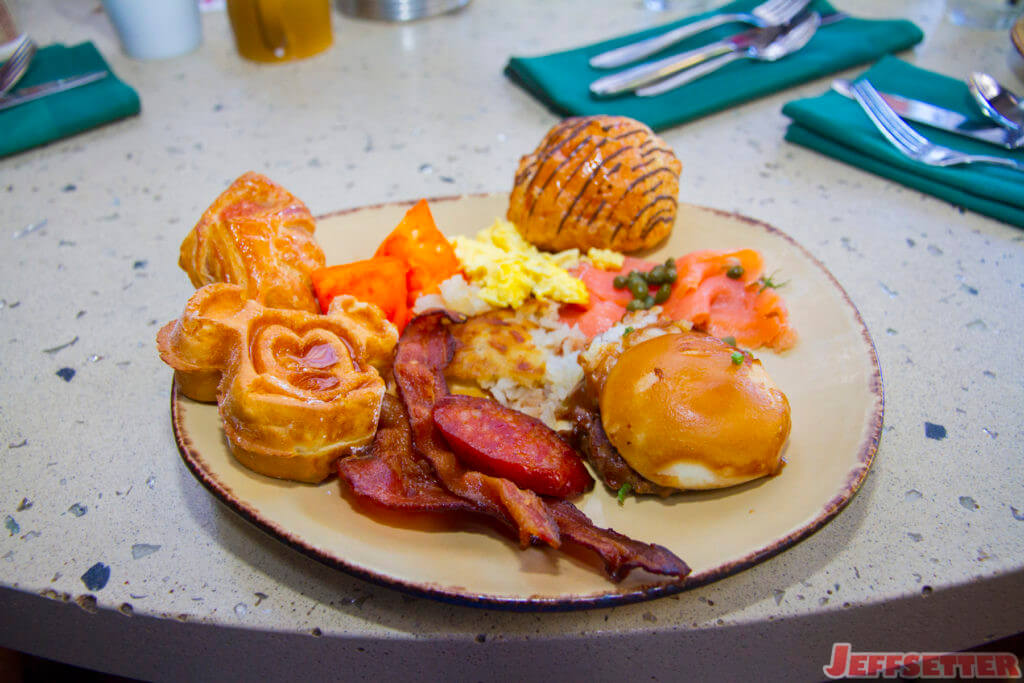 Ulu Cafe
Perhaps our favorite Aulani dining option is one of the newest, Ulu Cafe.  Located ocean front on the bottom floor of the Waianae Tower, Ulu Cafe is a cafeteria style quick service restaurant offering both hot & cold grab n go items, as well as a selection of made-to-order hot items.  Open for breakfast, lunch and dinner, it's the place we frequent the most for best bang for you buck and because we simply like the food there.  Oh, and it's the place you'll find the Mickey & Minnie brownies, the Mickey cookie, and the Mickey spam musubi!  Service here is kind of so-so, and man can the quality of the flatbread pizzas be inconsistent!  Oh, and you'll find a reusable mug filling station here.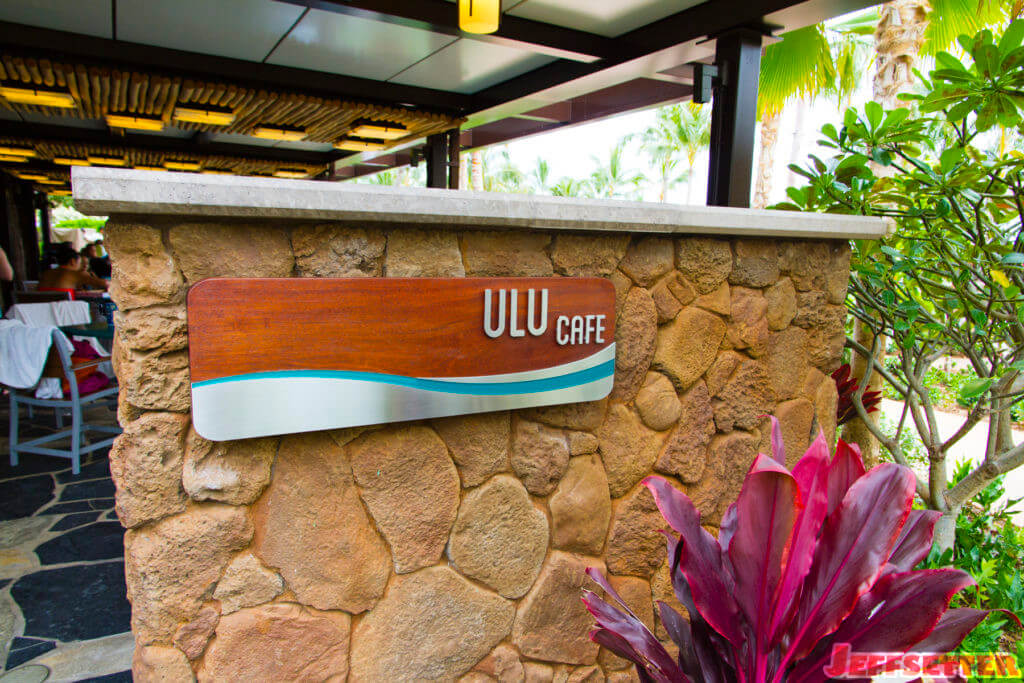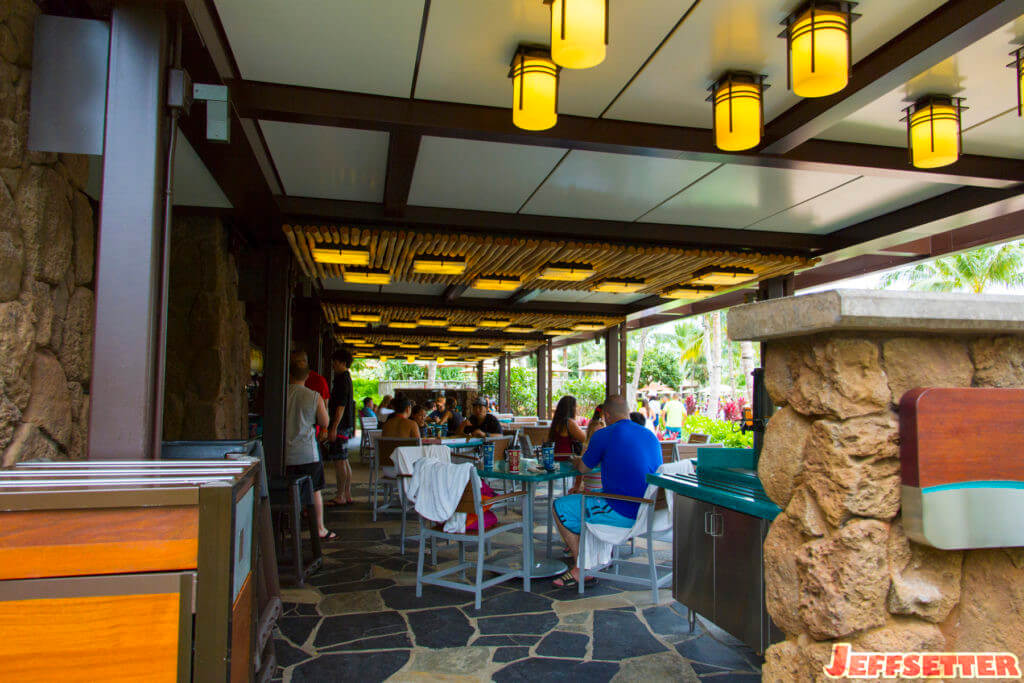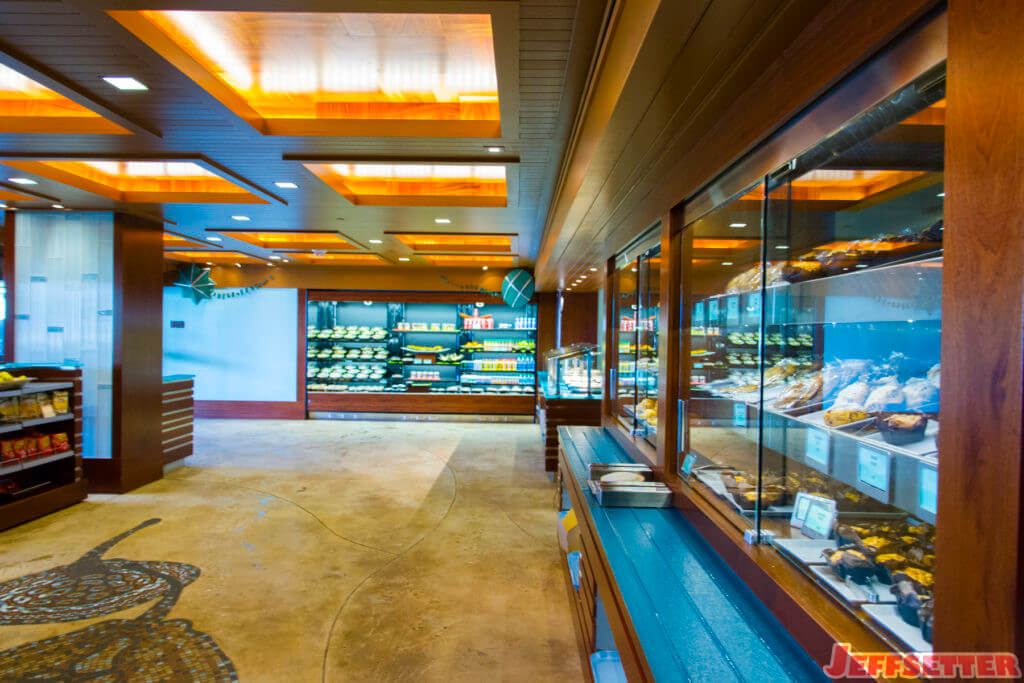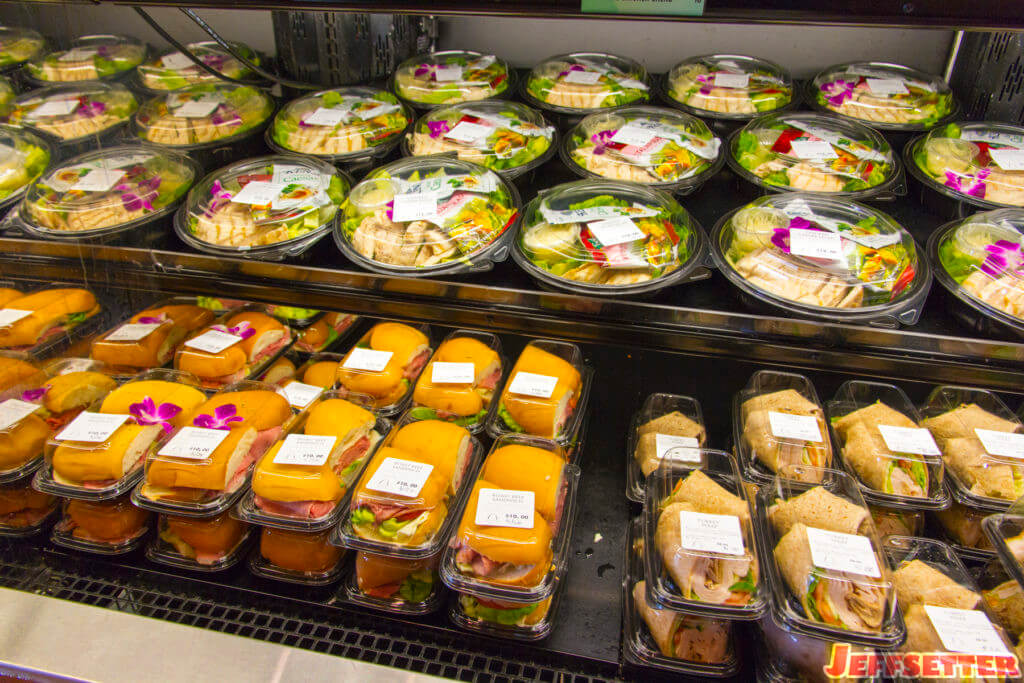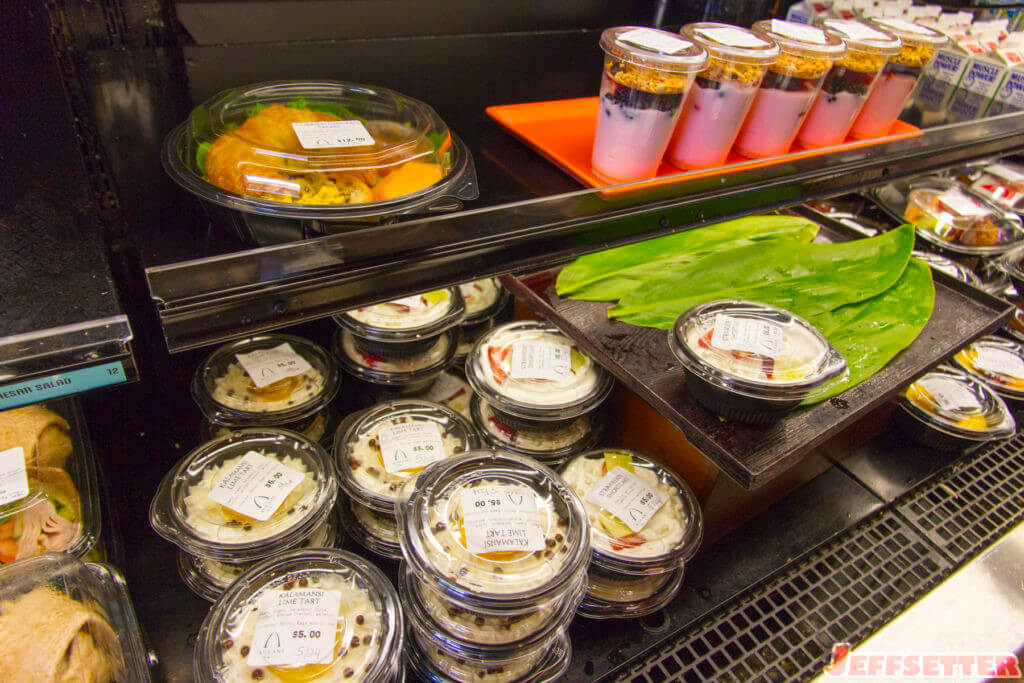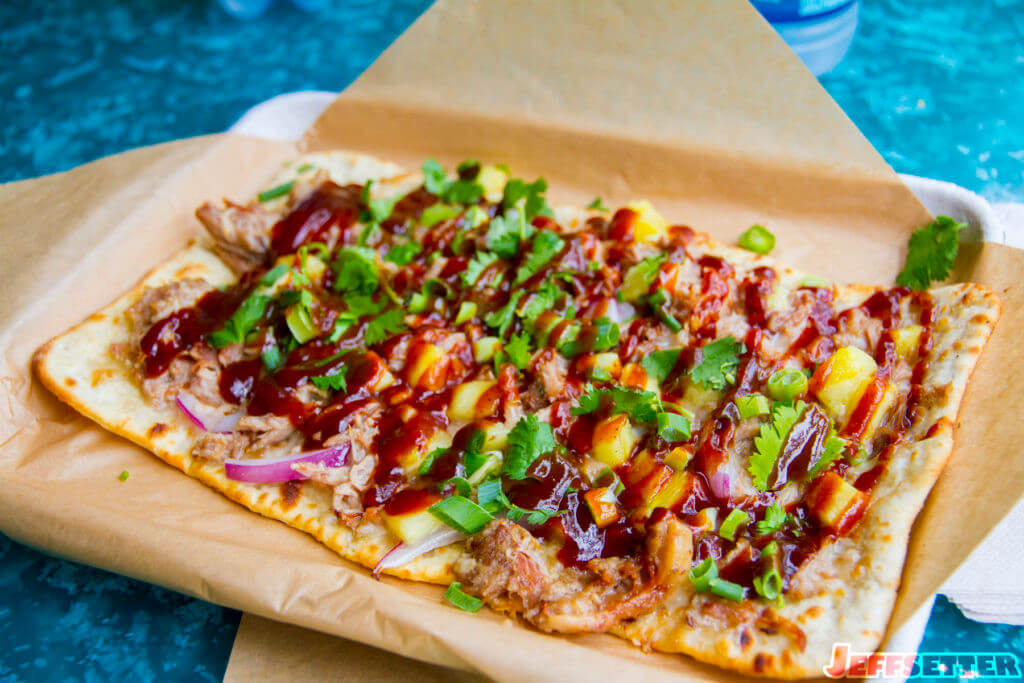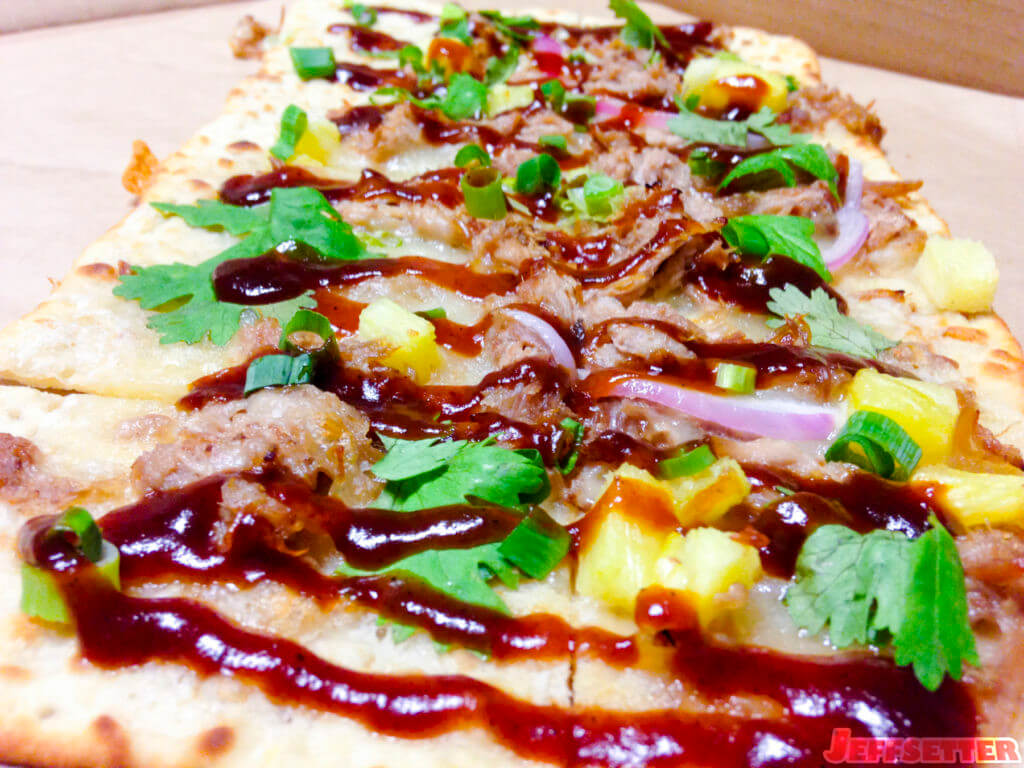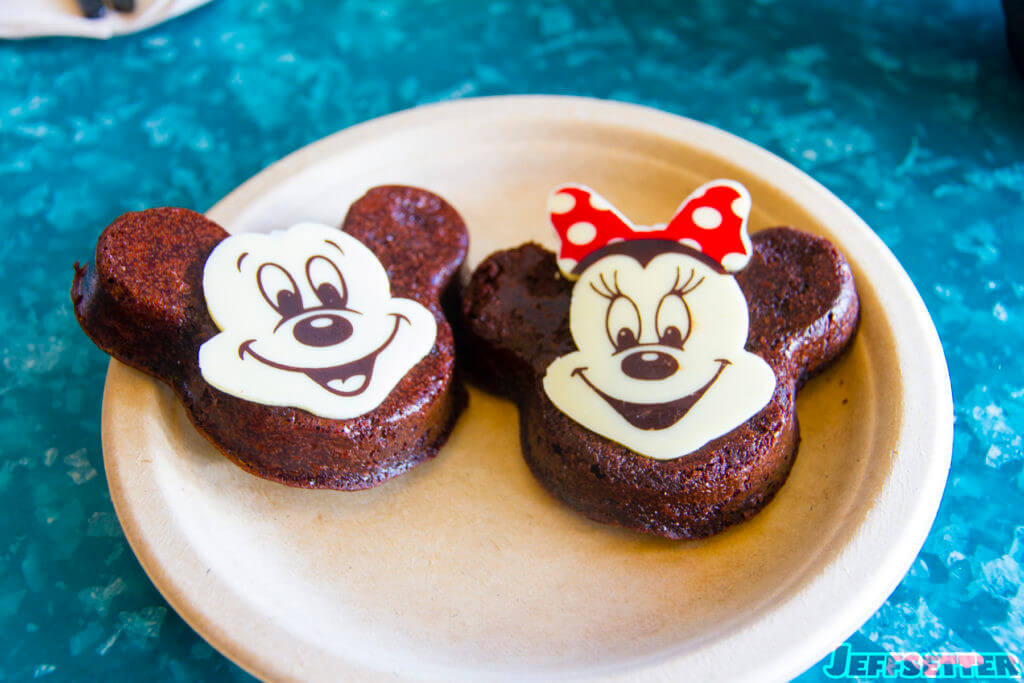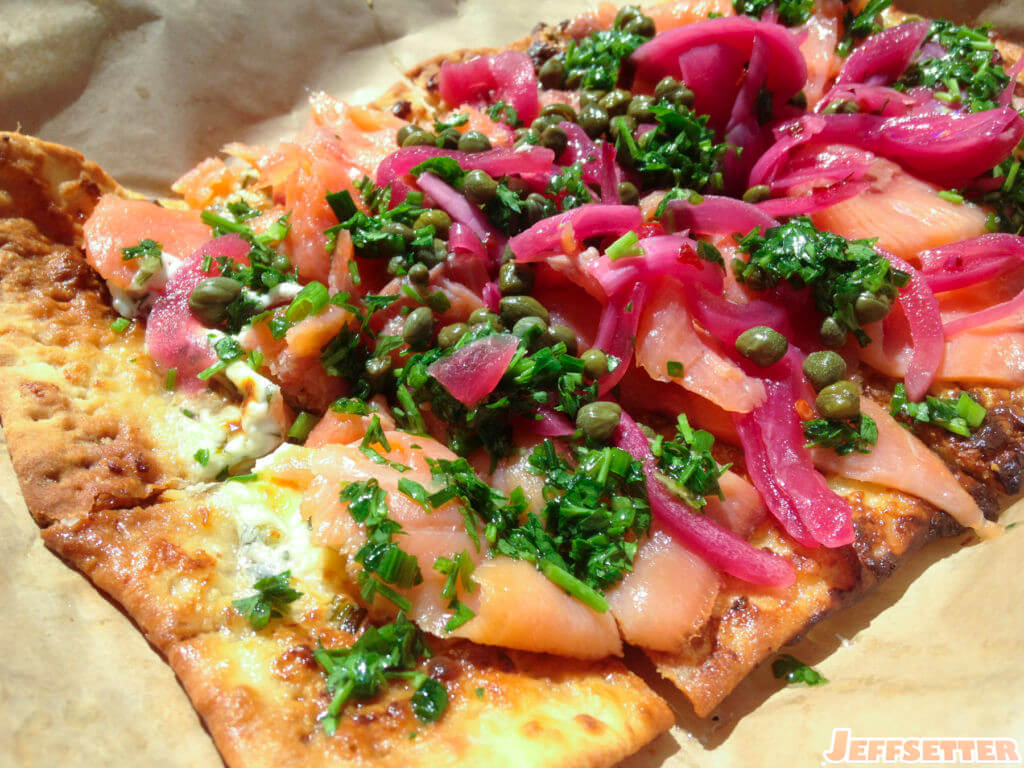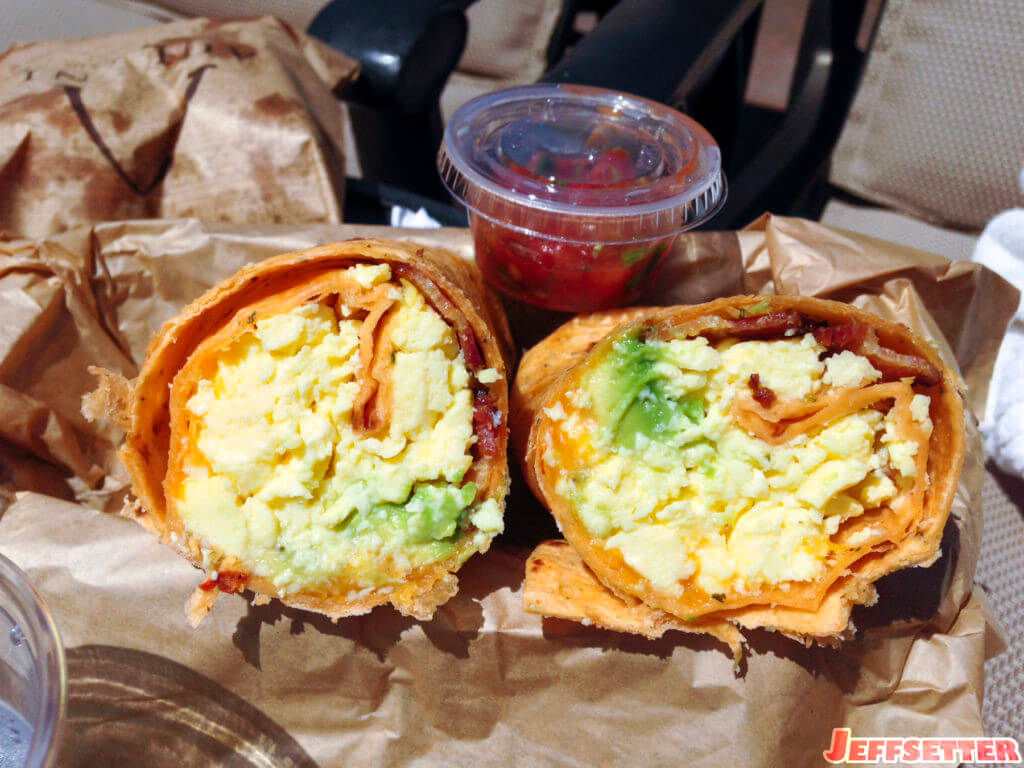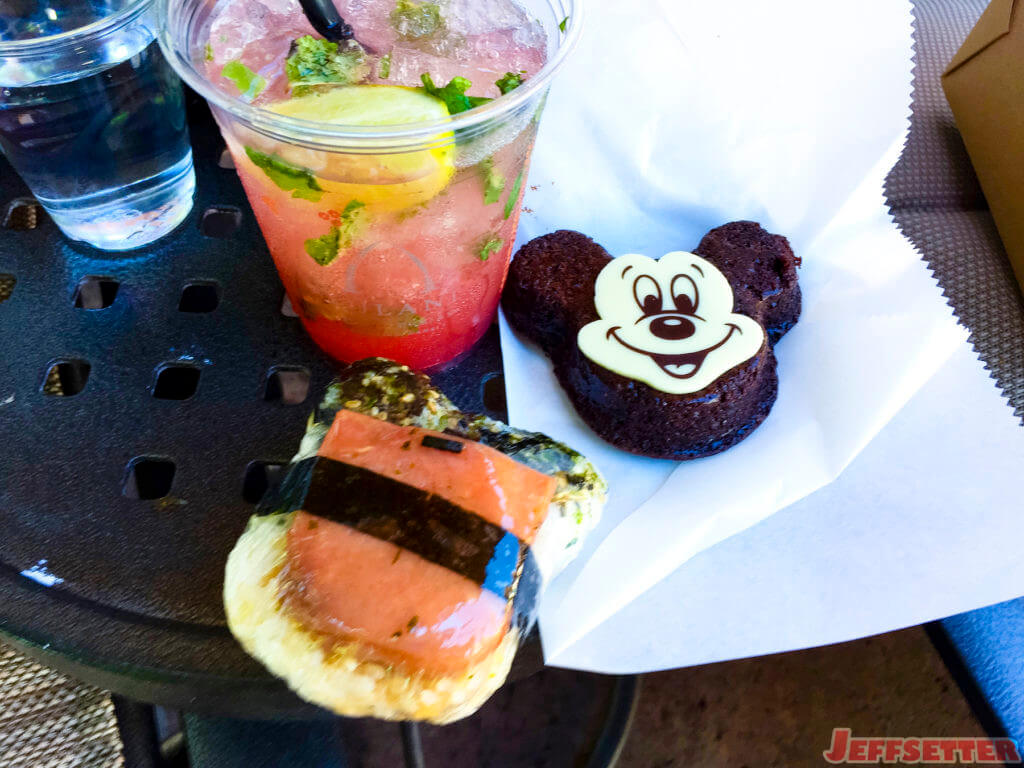 Little Opihi
Another newer Aulani dining option is their beachside kiosk called Little Opihi.  The place basically serves cold grab n go stuff, and is a great option if, well, you're on the beach!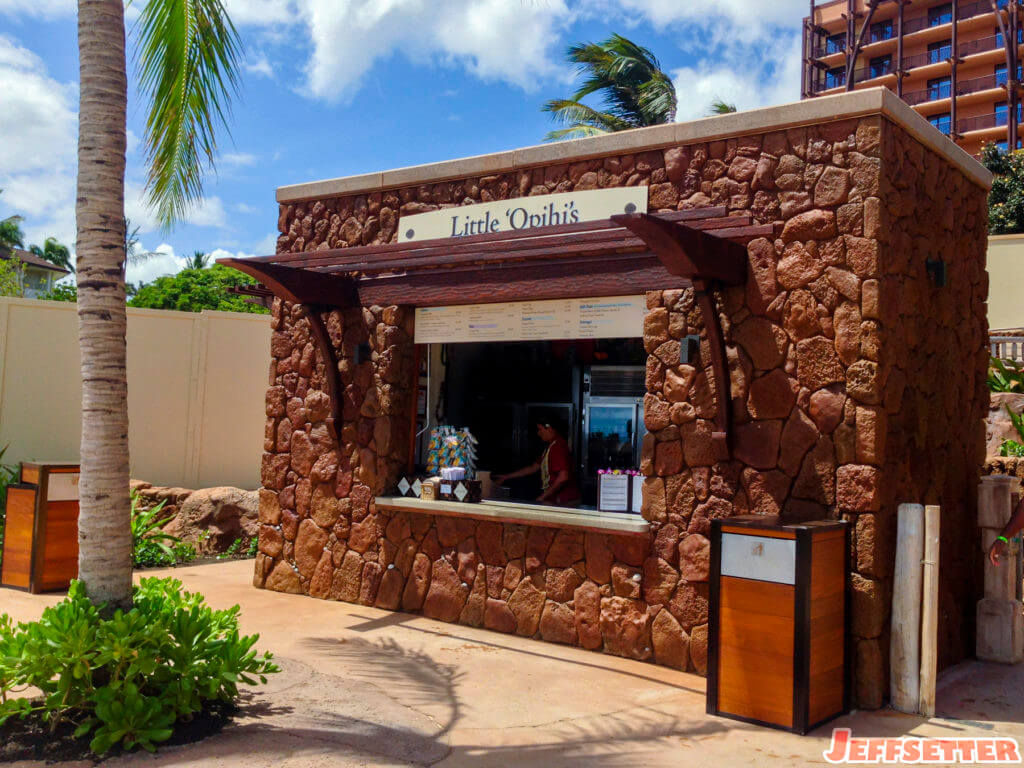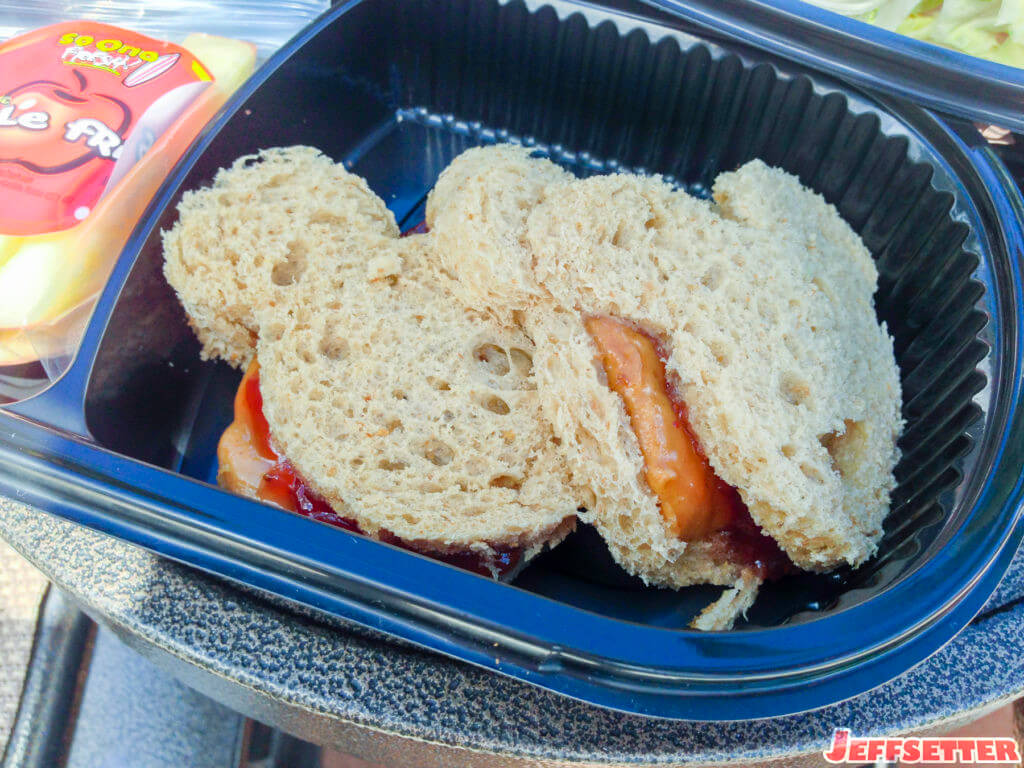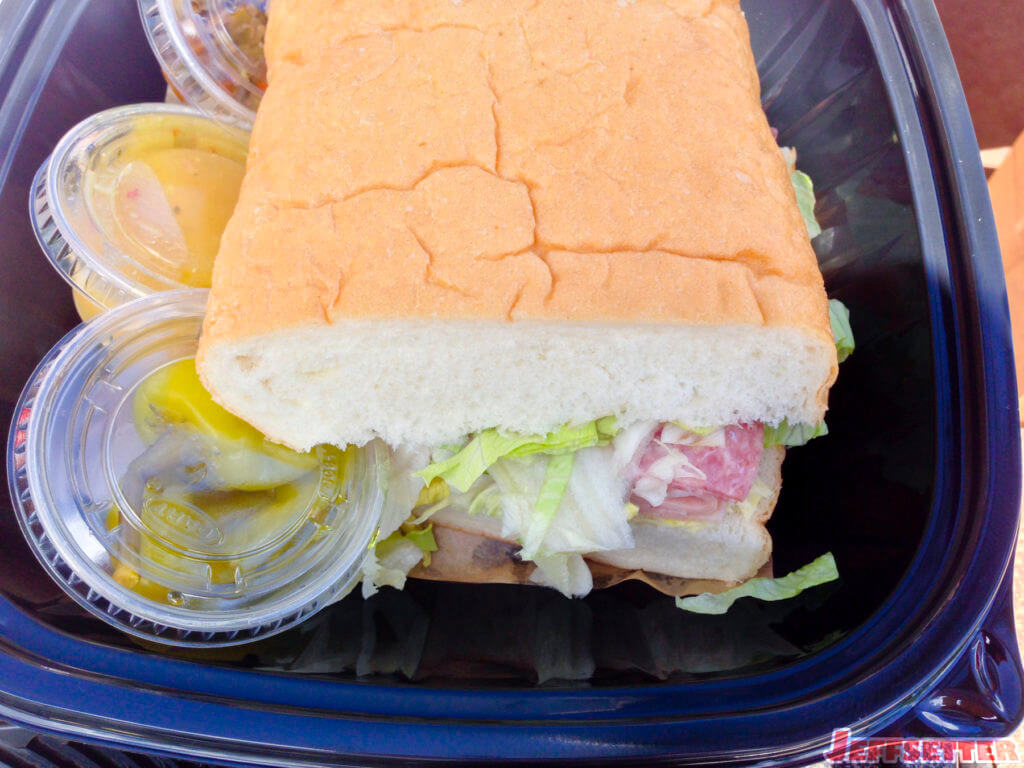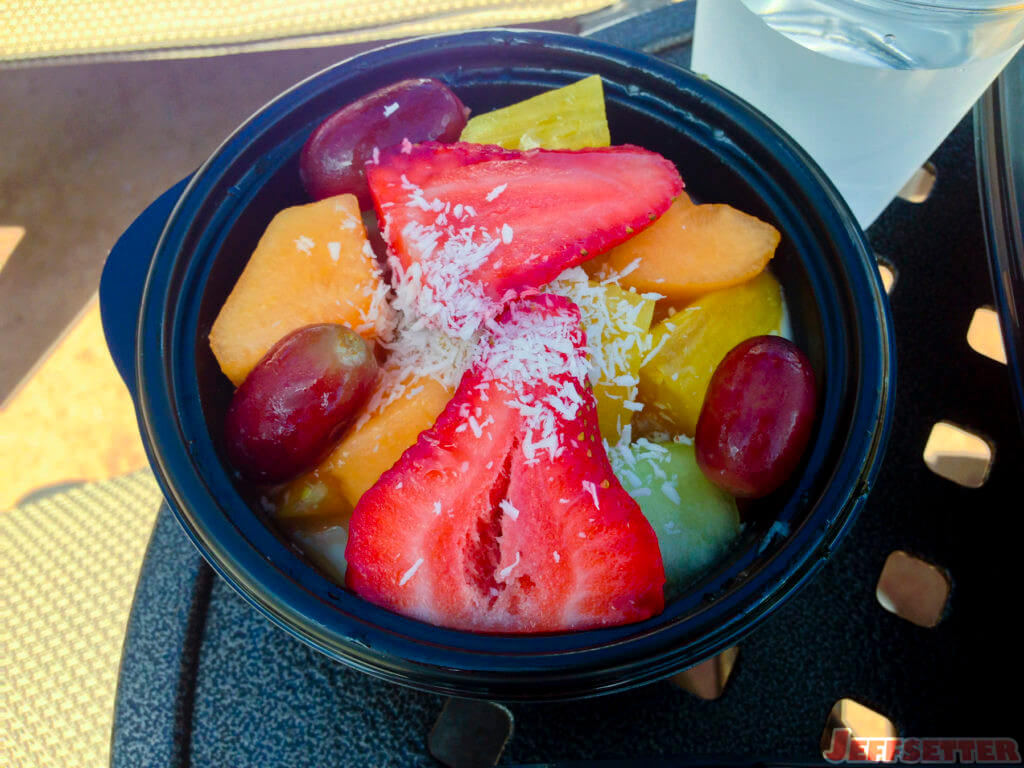 Lava Shack
Located in the middle of the Waikolohe Valley (in the volcano next to the restrooms) Lava Shack isn't exactly an Aulani dining option.  It's kind of a gift shop/grab n go dining option with a reusable mug soda fountain.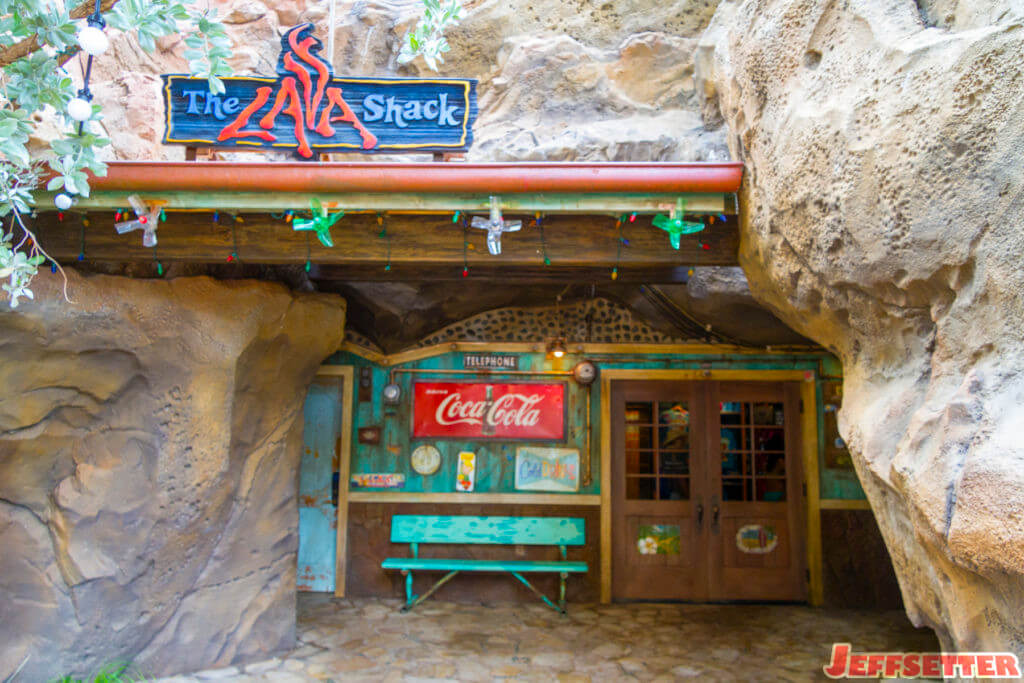 Papalua Shave Ice + Mama's Snack Shop
Technically these two options are separate, but I'm going to mash them together since they're right next to each other.  In fact, they're also near the Lava Shack.  As the name suggests Papalua Shave Ice serves up Hawaiian style shave ice.  There's no organic, all natural syrups here, but as far as the artificial stuff goes, this is one of my favorites.  Specifically, I'll usually get a two flavor lemon lime + mango, though you can go up to three flavors.  You can even opt for ice cream and/or snowcap (sweetened condensed milk).  This isn't going to be the finest in terms of quality of ice either, as I find they pack the ice on too tightly making it kind of hard, but it's still something I usually get when on property.  Mama's Snack Shop, on the other hand, serves up hot dogs with a number of variations, and some fried items like french fries and some of the best coconut shrimp (with sweet chili sauce) around!  Pricy?  You bet!  Worth it?  To me it is because I like it.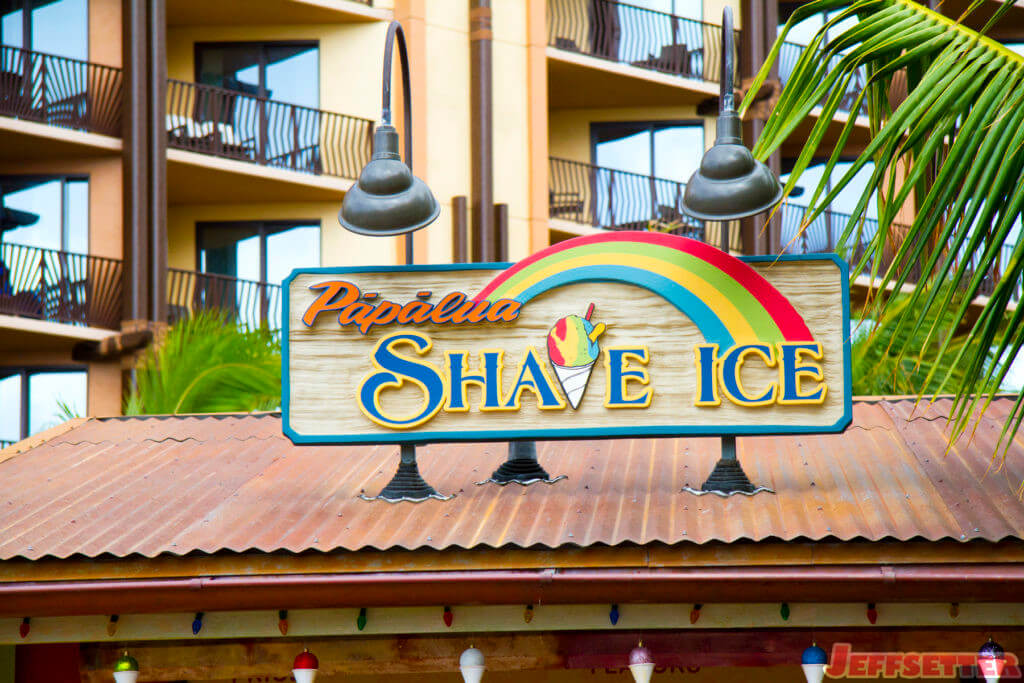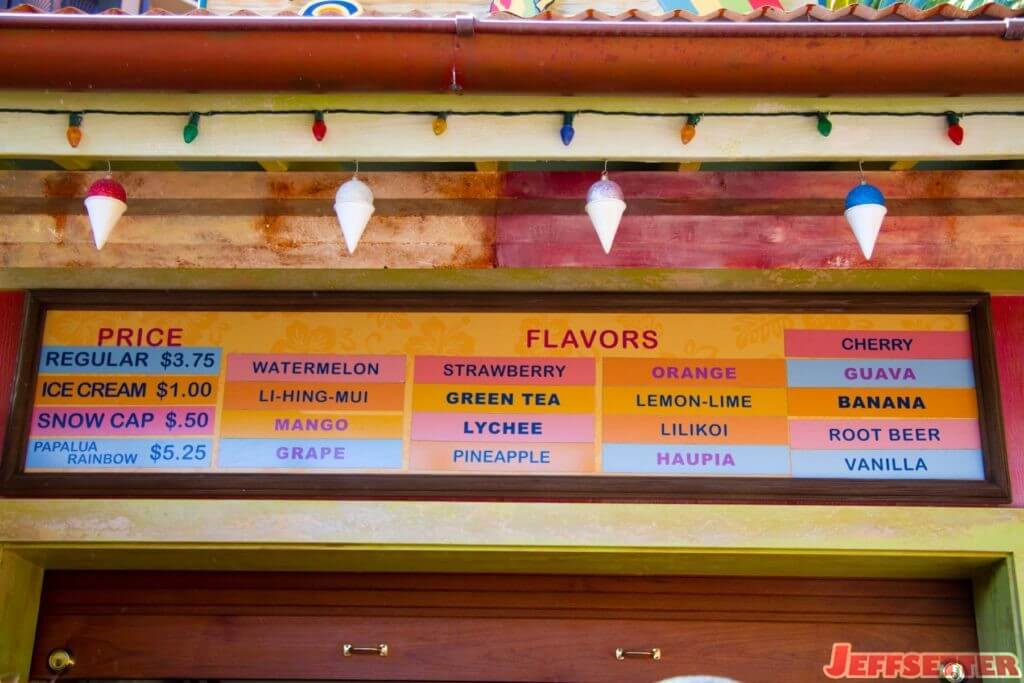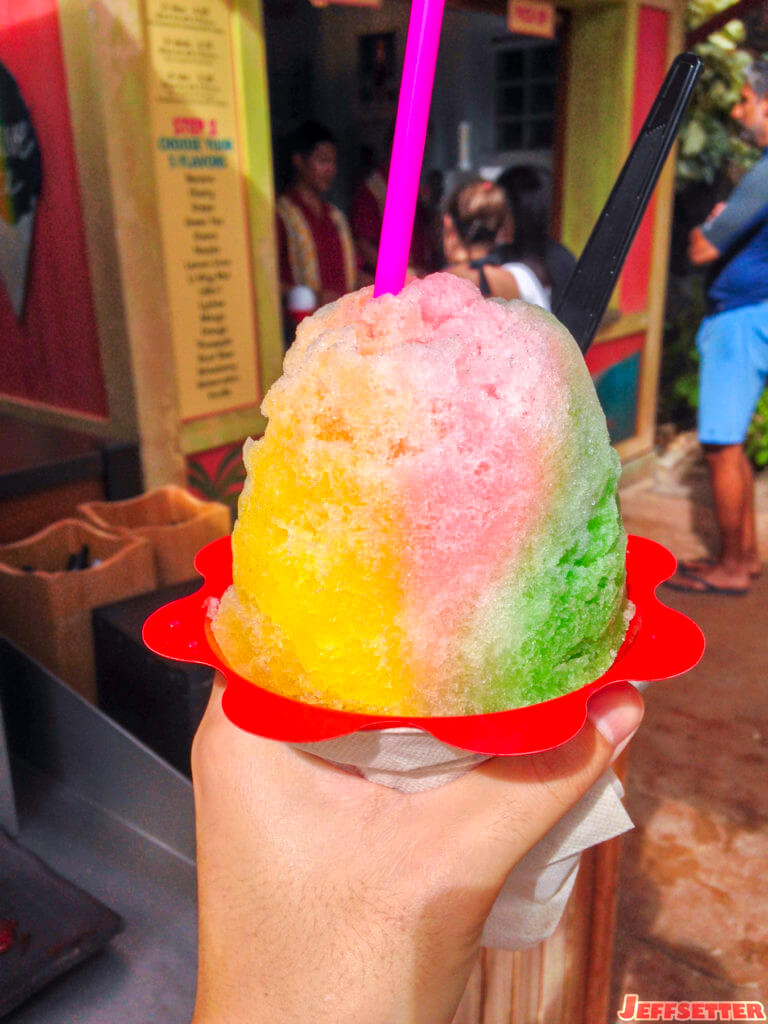 Poolside Service, Off the Hook, and Wailana Pool Bar
Here's another set of places I'm lumping together because they're all similar.  If you're looking to just lounge around the pool, this Aulani dining option has you covered.  The poolside, Off the Hook, and Wailana menus are basically all the same.  Same drinks, same food, same children's menu even, same everything.  In-fact, if the pool attendants are MIA or you're just impatient, you can just go to Off the Hook or Wailana to order your food & drink.  And on these menus you'll find a lot of familiar items like salads, wraps, burgers, sandwiches, etc.  Most are actually pretty good, though they can tend to be pricy.  But if you want to save a little money, just go and get the food yourself rather than ordering with the servers, as you'll see below.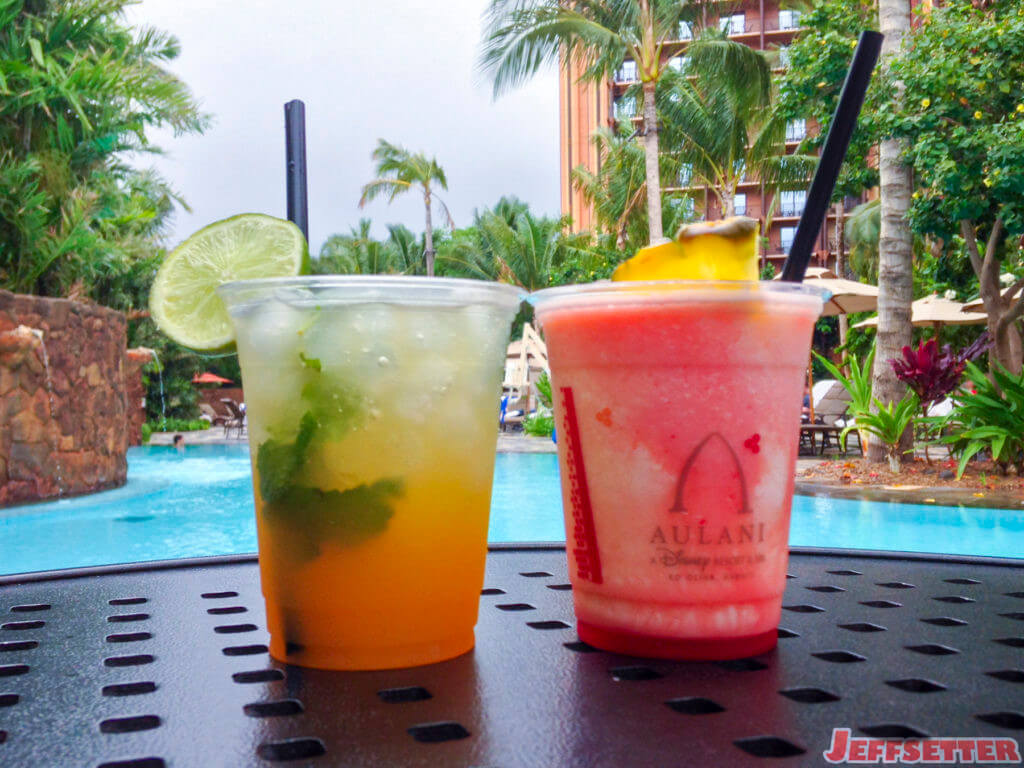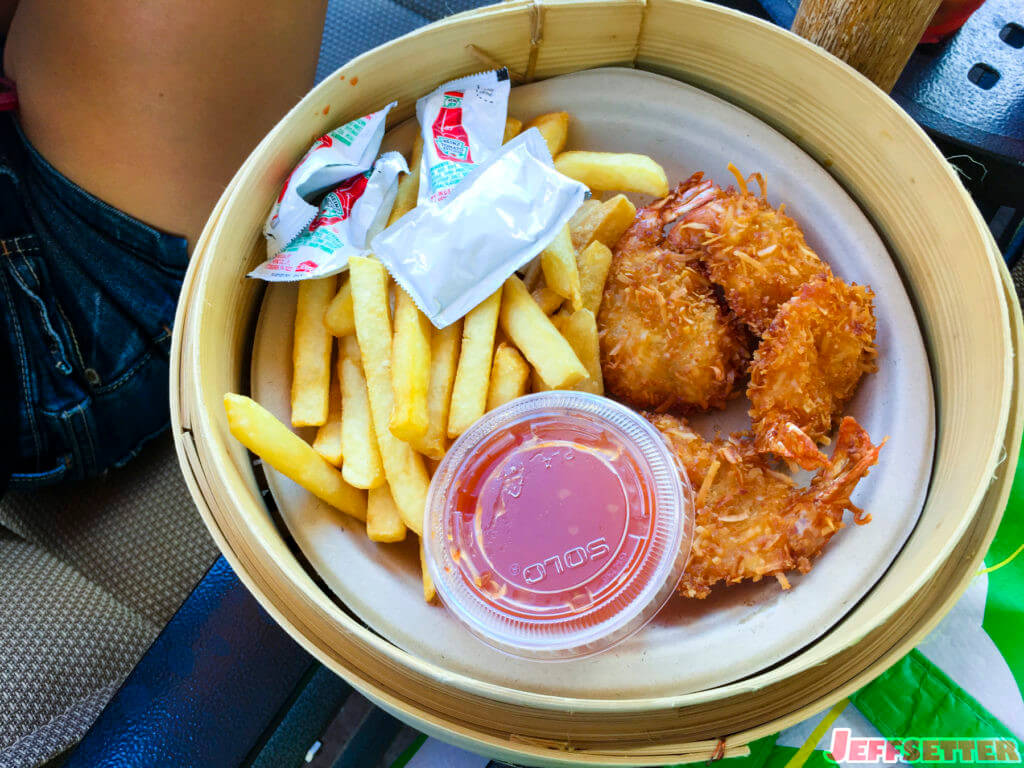 Olelo Room
The Olelo Room is Aulani's main bar adjacent to the Makahiki Restaurant located below the resort's lobby.  It's the property's only true late night spot, with live entertainment, drinks and small bites.  The place even has a happy hour, though you shouldn't expect spectacular deals.  It is a resort after all!  Thursday night, however, is my favorite night to be at Olelo Room, as our wedding singers, Ben Vegas & Maila Gipson are the featured entertainers.  Oh, and Olelo means language in Hawaiian, and true to it's name, the Olelo Room gives you the opportunity to learn a bit of Hawaiian.  Whether you'll remember any of it or not is up to you and your bartender… ?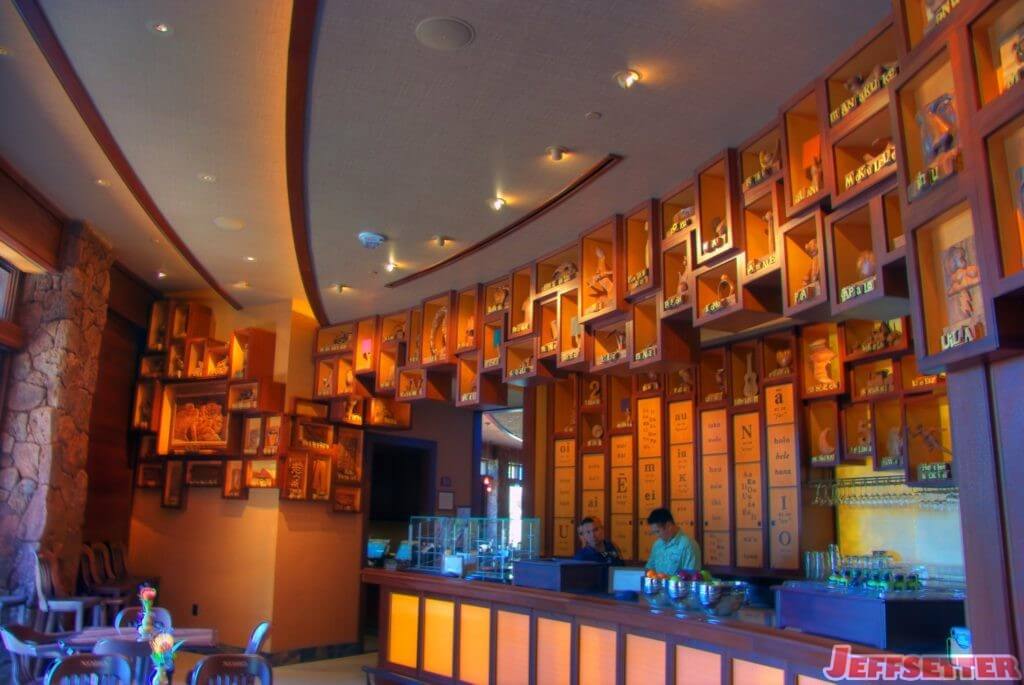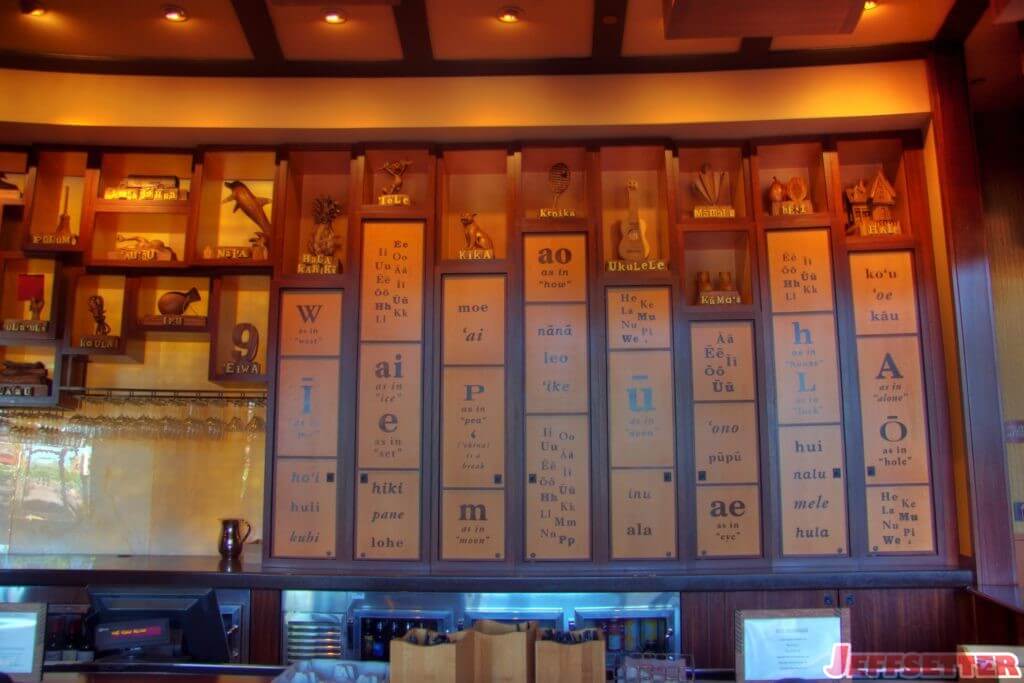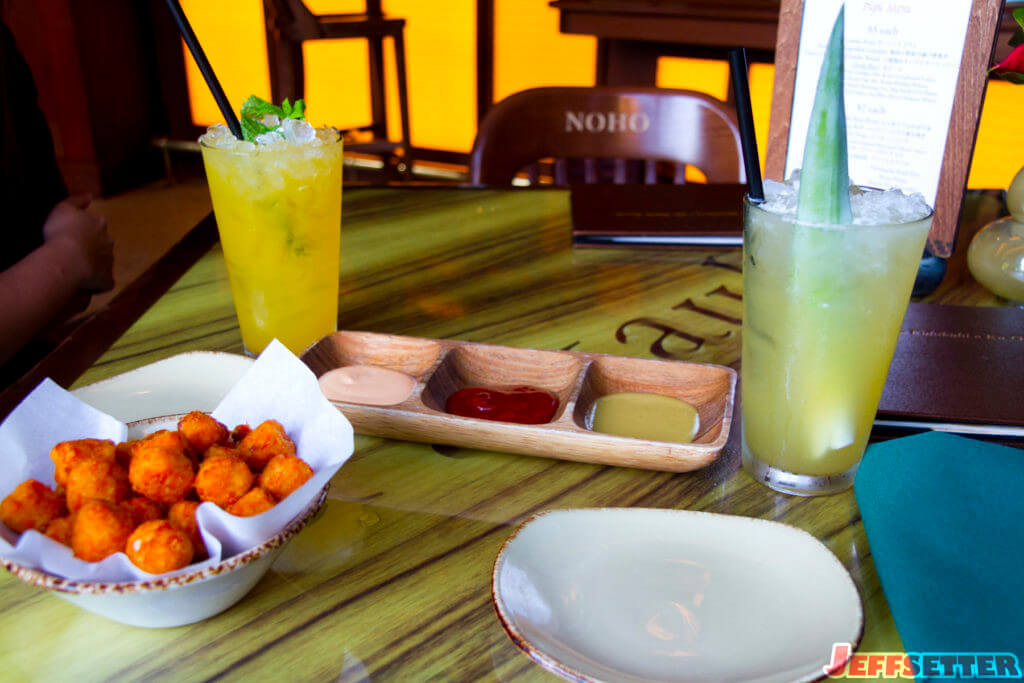 In Room Dining
Like any respectable resort, Aulani does offer room service.  While we've never ordered room service, Aulani does have a rather extensive in-room dining menu.  Unfortunately this service ends at just 10pm, which seems a little early to me.  In addition to standard room service, though, the resort does offer a unique in-room dining experience.  You can actually order full family meals, which feed about four, complete with salad, entree, sides and dessert.  Orders must be placed at least 24 hours in advanced, and while not cheap, it's a MUCH better bargain than ordering room service.  Unfortunately, I believe this option is only available to guests staying in Disney Vacation Club villas and not standard hotel rooms, but I could be mistaken.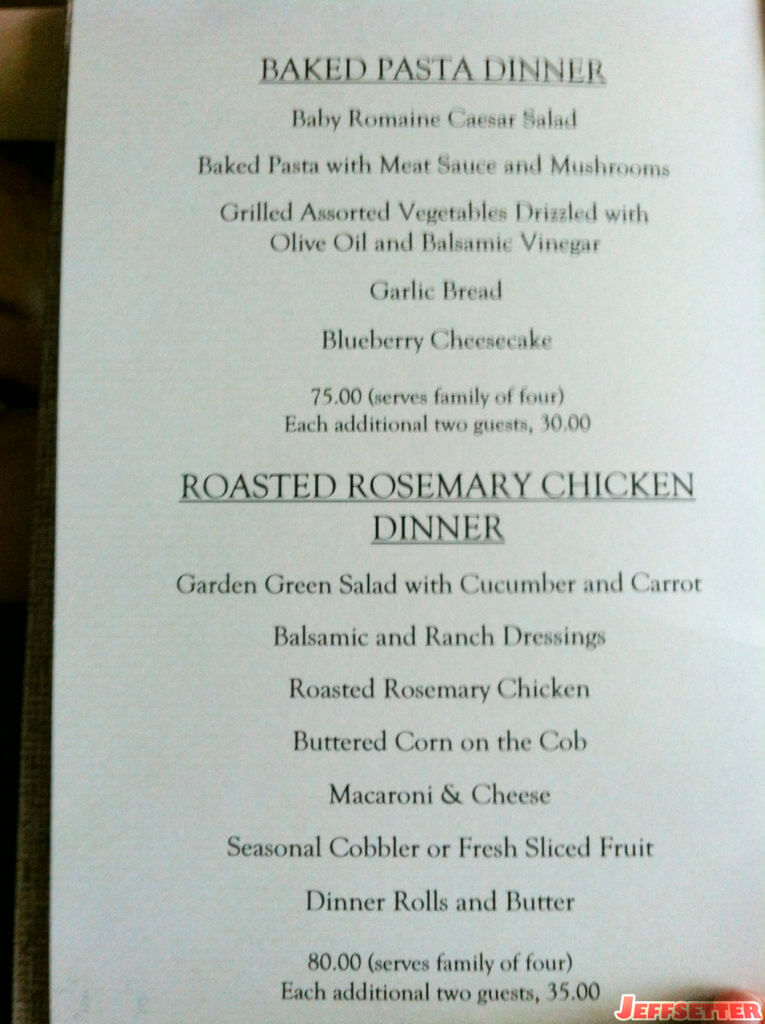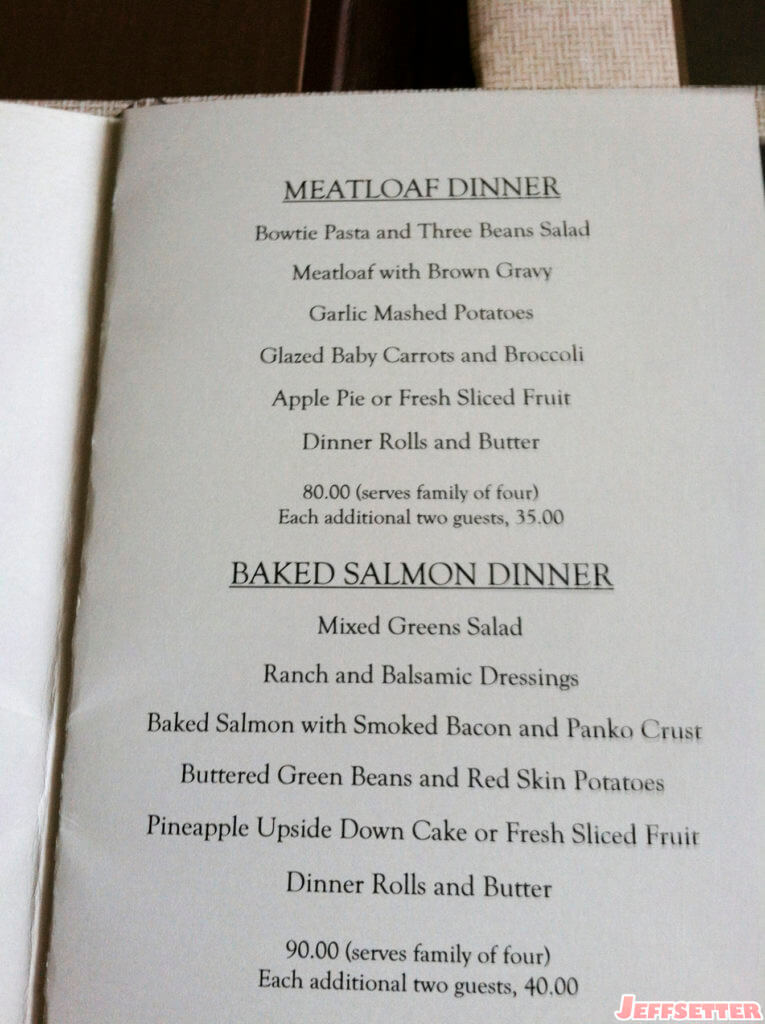 Room Charging
If anything else, one thing Disney excels at, and is something you'd already know if you've stayed at any Disney hotel/resort, is that they make it incredibly easy to room charge.  Your room key acts like a credit/debit card.  ANYTHING you buy on property can be added to your room folio with a simple swipe of your card key.  So what this means is that when the wife and I stay, we simple lock our wallets in the (nearly) useless safe in-room safe and just walk around with our key cards.  Ok, well maybe bring a photo ID with your if you're going to drink, though we seldom had issue with that either.  The card keys are even ok to go into the pool.  Just be sure to keep track of them, as lost cards can be used to make purchases against your account.  Thankfully they also let you limit and even restrict purchasing powers on the cards.  This system really spoils us and I have to remember that when we're not at a Disney resort, room charging means filling out a little form on your receipt.
Despite my extensive coverage of Aulani's dining scene, I actually encourage you to get off the property and explore other dining options around you.  Ideally I'd like you to go into downtown Honolulu to explore many of our new and exciting, or storied mom & pop options around town.  But I get it.  Maybe you don't have a car or don't want to deal with the long drive into downtown Honolulu.  In that case, I still advice you to at least explore other options around the resort too.  There are some pretty great places within close walking distance which provide better quality and better value than simply remaining on property.  I'll be covering some of these in future posts.
Review:  Aulani, a Disney Resort & Spa – Ko Olina, Hawaii