After my red-eye flight to Vegas, I got my Audi A4 from Silvercar and headed to the hotel. My room wasn't ready yet, though, so I decided to grab a small bite from Brioche by Guy Savoy at Caesars Palace.
After retrieving my bag from Hawaiian Air Flight 8, I jumped on the shuttle bus to the car rental center. There, I waited for my Silvercar rep to come pick me up.
Silvercar LAS Notes
I'm not writing a full review this time, so here are some notes from this past experience. Silvercar LAS no longer has a shuttle van, so they must pick you up in a Q5. Problem was, there was only one guy working that morning and three or four of us arriving around the same time. So, initially, I was told that I'd need to sit tight for an additional 30 to 60 minutes. But, thankfully, the other parties decided to leave the rest of their families at the terminal and grab the cars themselves. So, I got a ride out of there immediately.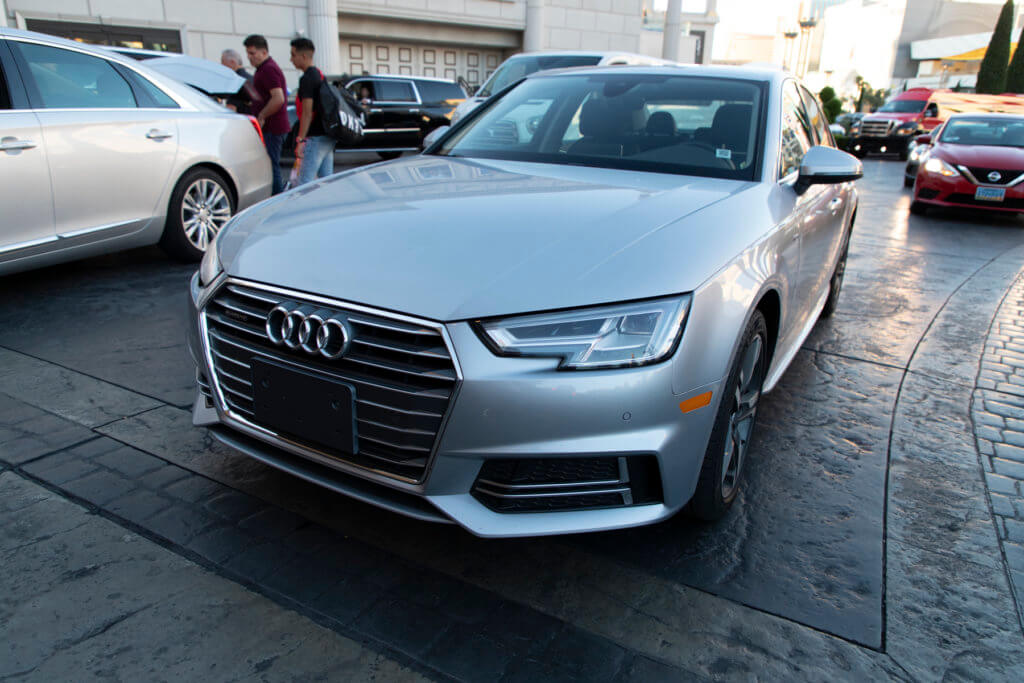 Though this wasn't my first rental with Silvercar, for some reason the system prompted them to reverify my ID and credit card. Why? The rep had no idea. My license was recently renewed, so perhaps that's why? At any rate, the rep was exceedingly nice, but you can tell he was stressed way out. Silvercar, please hire more people for this location and please get another shuttle.
Brioche by Guy Savoy
Now, things didn't get much better at the hotel. I was told my room wasn't available for check-in and that they didn't know when one would become available. Worse, that was after I went to the Diamond Desk to check-in and was told I couldn't because I was at Nobu. But my reservation said to go to the Diamond Desk to check-in. SO CONFUSING.
So, anyway, after that I went to Brioche to try a Brioche. Should be good, right? After all, Guy Savoy is a famous, 3-Michelin Star chef.
Location + Service
Brioche by Guy Savoy is in the lobby of Caesars Palace. It's right next to the valet entrance/exit of the hotel, so it's pretty hard to miss.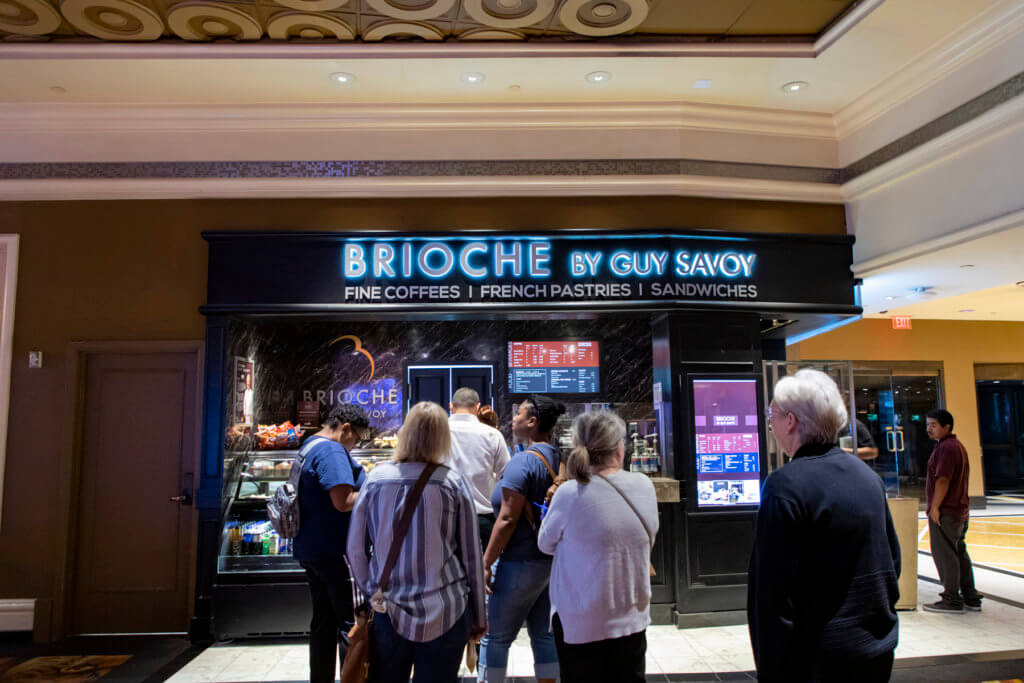 As you can see, the place is a grab & go coffee shop + patisserie. And as such, the menu is on the smaller side with everything available is sitting in the glass case.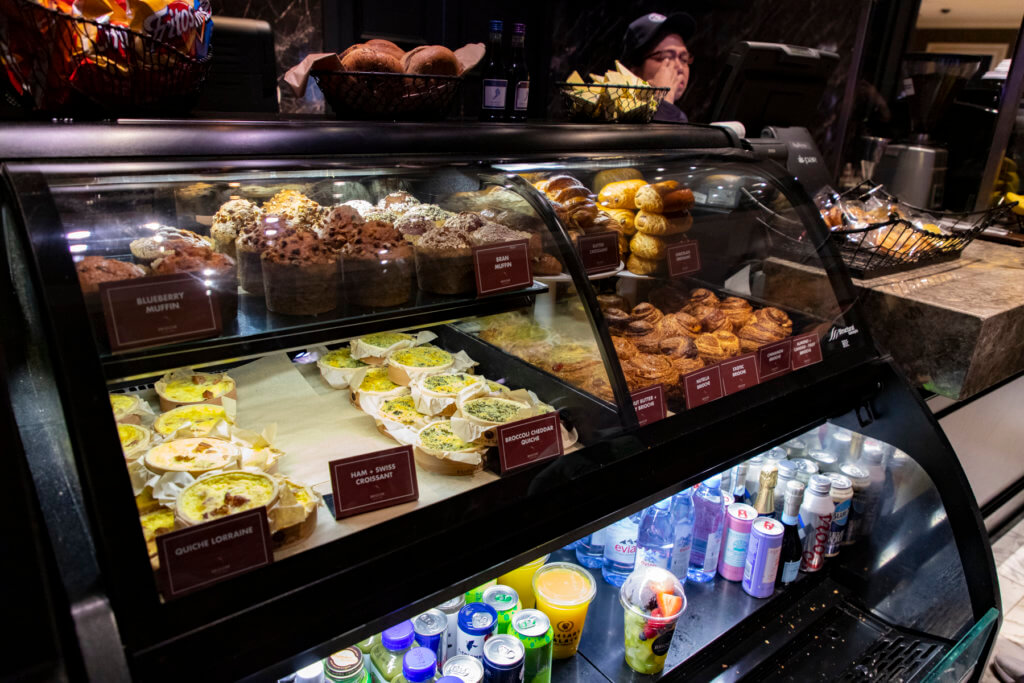 Service, by the way, is incredibly slow. There were about five parties ahead of me and I was standing in line for about 15 minutes. The employees here were also indifferent to rude. They didn't know much about the product and were clearly irritated when I asked a question about the special flavor. What's more, the other patrons were equally insufferable with a lot of eye-rolling and whatnot.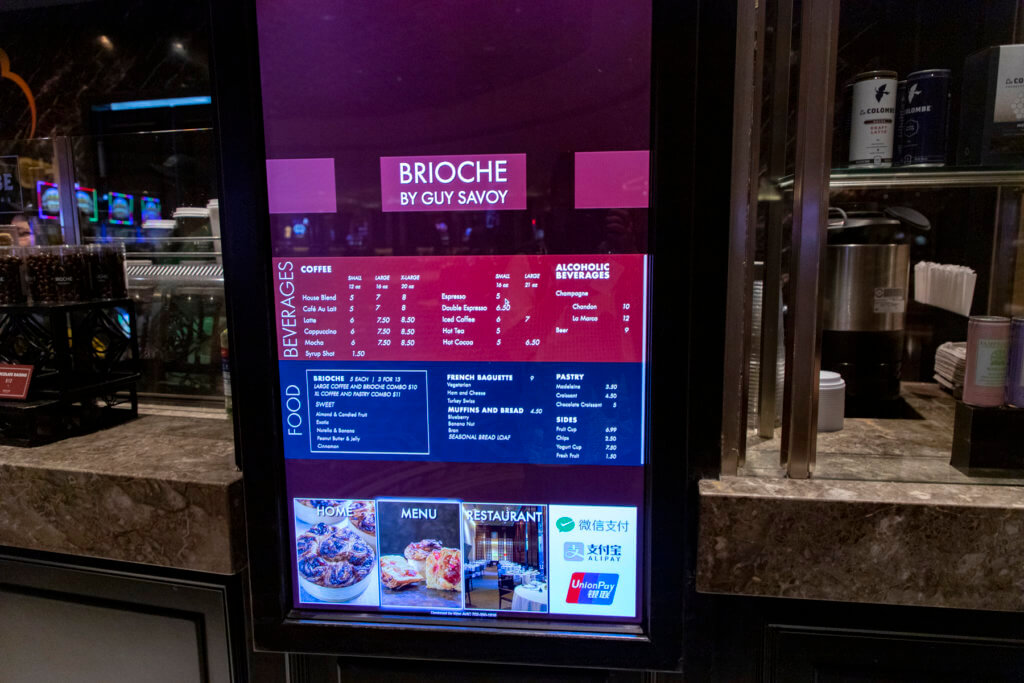 Food
I settled on a chocolate hazelnut brioche since no one could answer my question on the special of the day. I also bought a chocolate chip cookie for later.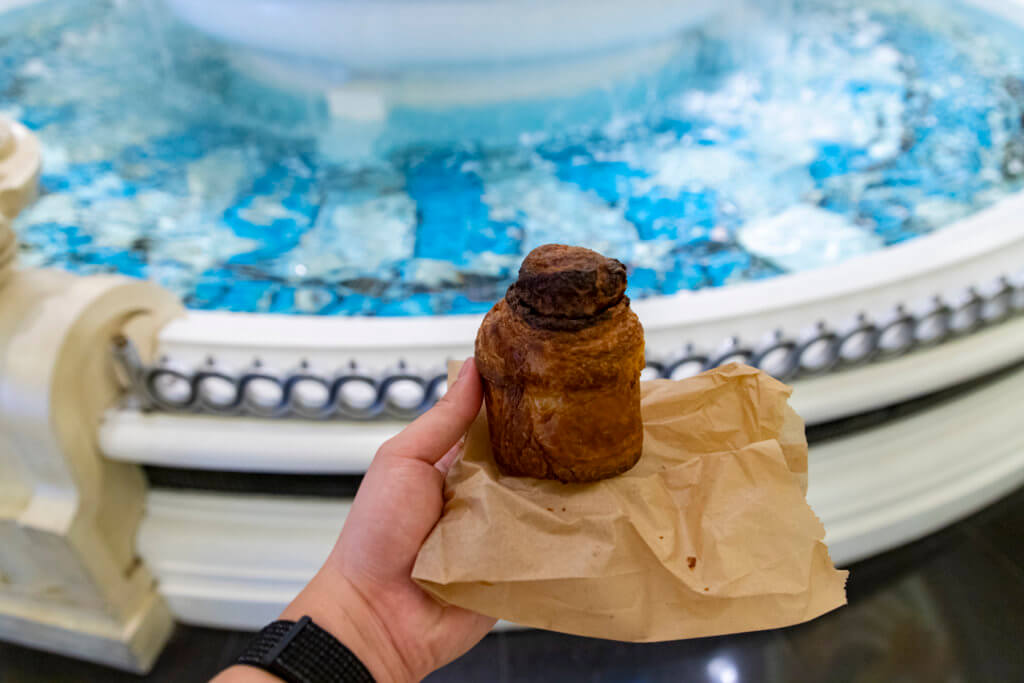 The Brioche itself was very underwhelming. It was flaky as on the outside and chewy on the inside. However, its size (very tall) made it difficult to eat. The filling tasted exactly like store-bought Nutella too. So it was a very *meh* pastry that isn't worth the $5 price tag. You know what laminated dough pastry is better I'd rather spend a similar amount of money on? A B. Patisserie's kougin amann.
My chocolate chip cookie, while looking very good, also sucked. It was hard and crumbly (stale) even though I ate it the day I bought it. The chocolate was a bit waxy feeling and the salt sprinkled on top did nothing. SUPER disappointing. Again, B. Patisserie does it better.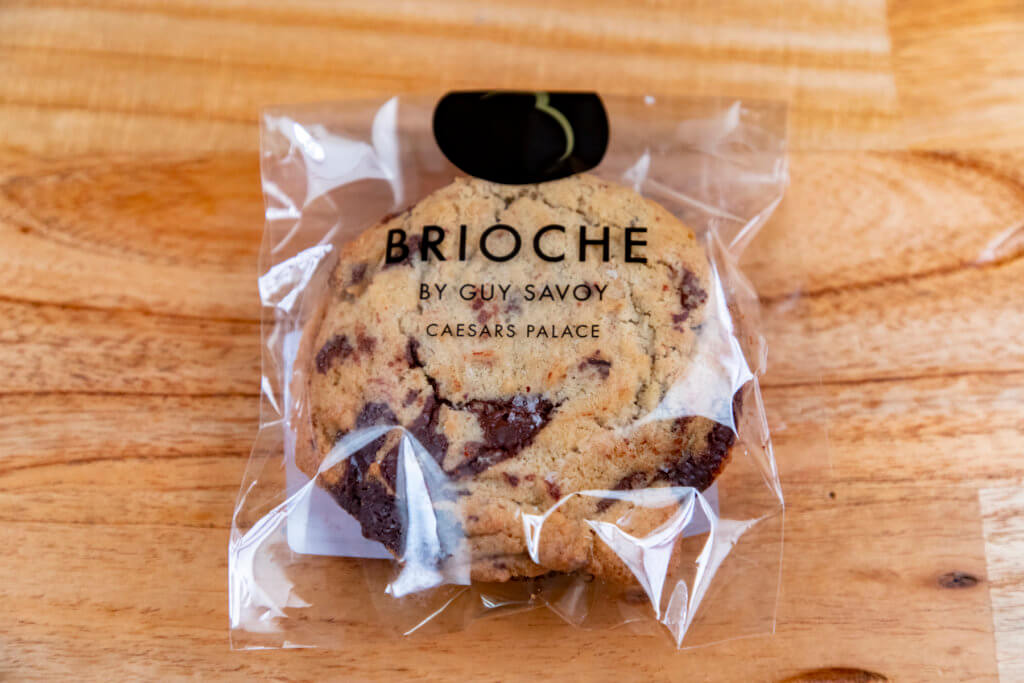 Brioche by Guy Savoy Verdict
When in Vegas, do yourself a favor and skip Brioche by Guy Savoy. You'll save yourself some money and heartbreak. The fact that Guy Savoy associates his name with this place is baffling. Based on my experience here, I'd assume that his restaurant is just as lackluster too. I'd still be willing to try his namesake restaurant, by the way, but will steer clear of Brioche forever. The food, the service, and the price were all terrible. What a shame.
My Dismal Las Vegas Experience
Brioche by Guy Savoy at Caesars Palace