On a recent weekend, we went on an impromptu lunch date to try the Business Lunch at Quiora Waikiki. Despite its name, the lunch is available every day of the week and to anyone. You just can mix and match with the standard lunch menu.
In the past couple of years, Mrs. Island Miler and I have visited Quiora Waikiki for brunch and dinner. But when they launched a three-course lunch menu, the options on it peaked my interest, causing us to pay them another visit.
Business Lunch at Quiora Waikiki
As I mentioned earlier, the Business Lunch at Quiora Waikiki is a three-course set menu. For your first course, you have the option of choosing the soup or a salad. Course two has a variety of options which, at the time of our visit, included a portobello sandwich, grilled fish, spaghetti, or ravioli (for an up-charge). Dessert consisted of a Honoka'a Chocolate Decadence Cake.
For our visit, Mrs. Island Miler and I both ordered a mocktail. Mrs. Island Miler's drink was the Pine-Berry Lemonade, which is a pineapple-strawberry lemonade, while I went with my usual Passion Fruit Pop, which is a lilikoi, peach, shiso soda. Both are priced at $12 and are tasty and refreshing.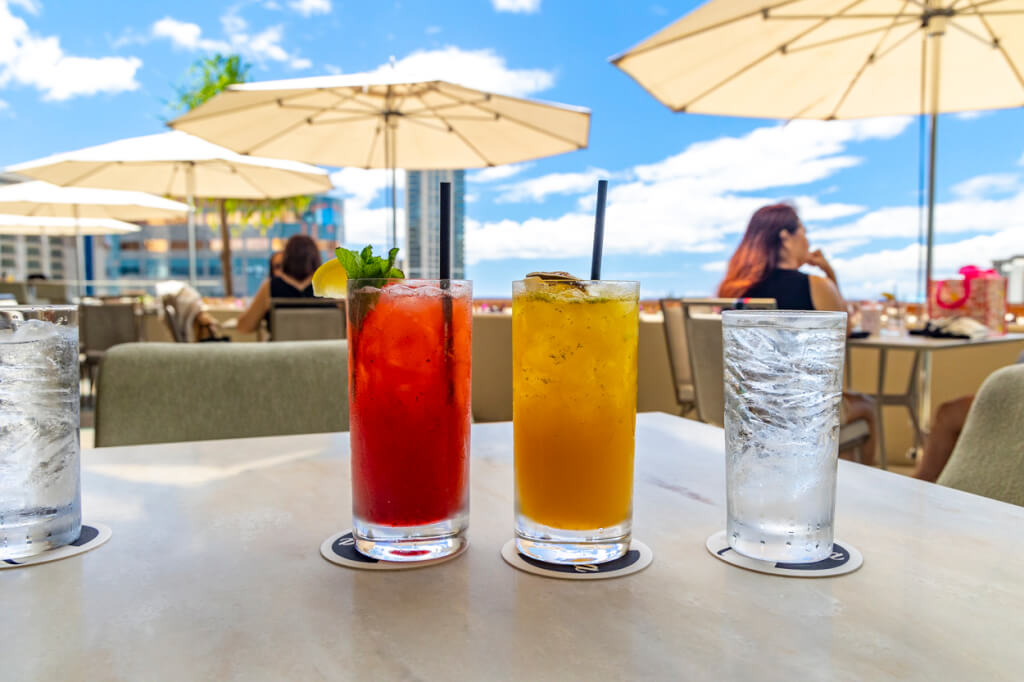 For our starter, we both opted for the salad, which is the size of a small side salad. While small, it comes evenly coated in a light vinaigrette, while all the pieces of romaine lettuce was cut to a nice bite-size.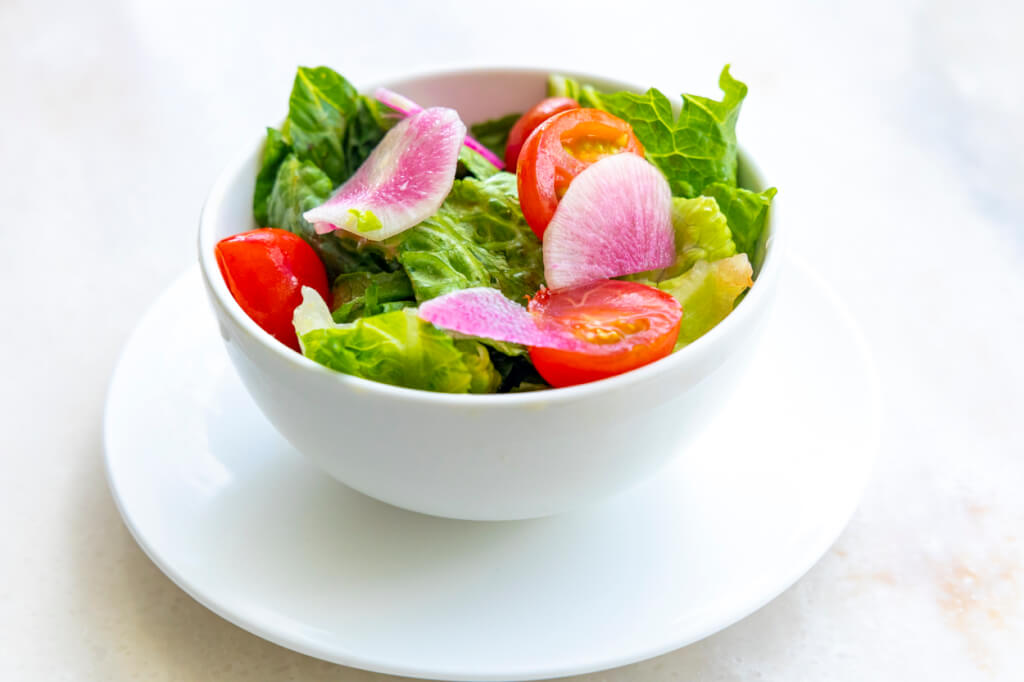 For her main, Mrs. Island Miler went with the Classic Spaghetti, which combine Quiora's house spaghetti noodles with tomato, onion, garlic and ricotta salt. It's a very simple dish, but one that packs a lot of flavor. The pasta has a nice bite to it, which isn't always the case with fresh pasta, while the sauce is wonderfully balanced.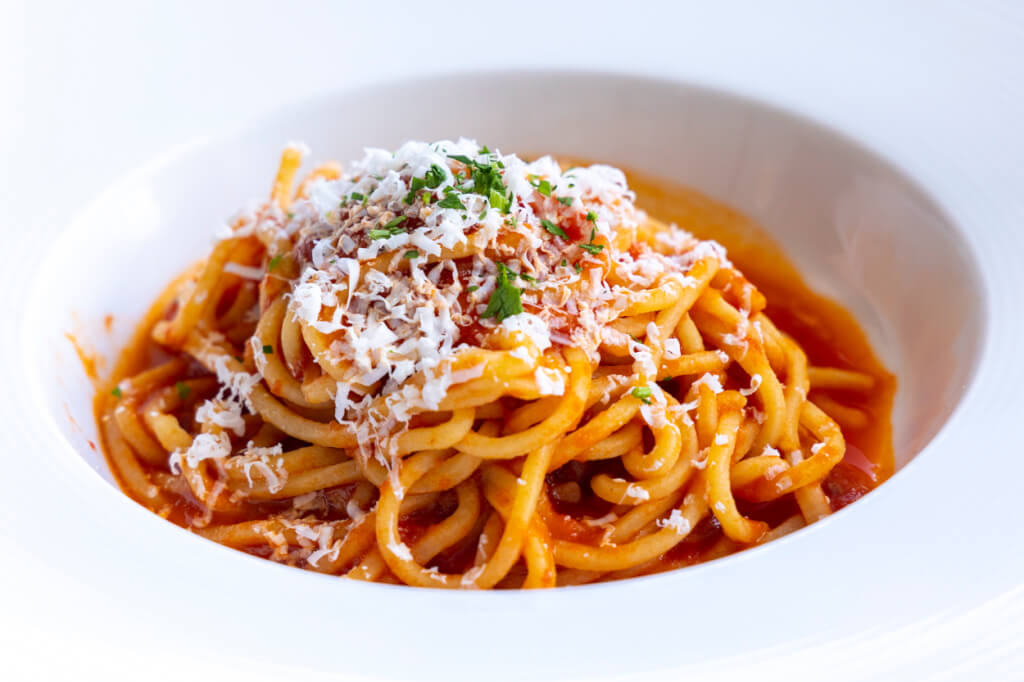 For my main, I went with the Kauai Shrimp and Lobster Ravioli, which comes at an extra $15. Here, you get three large raviolis absolutely stuffed with chunks of shrimp and lobster. They come in a pool of saba vinegar and Okolehao limoncello butter garnished with tomato and Kahuku sea asparagus. The shellfish is perfectly cooked, as is the ravioli itself. The butter-based sauce was heavenly and pairs wonderfully with the ravioli without being too heavy.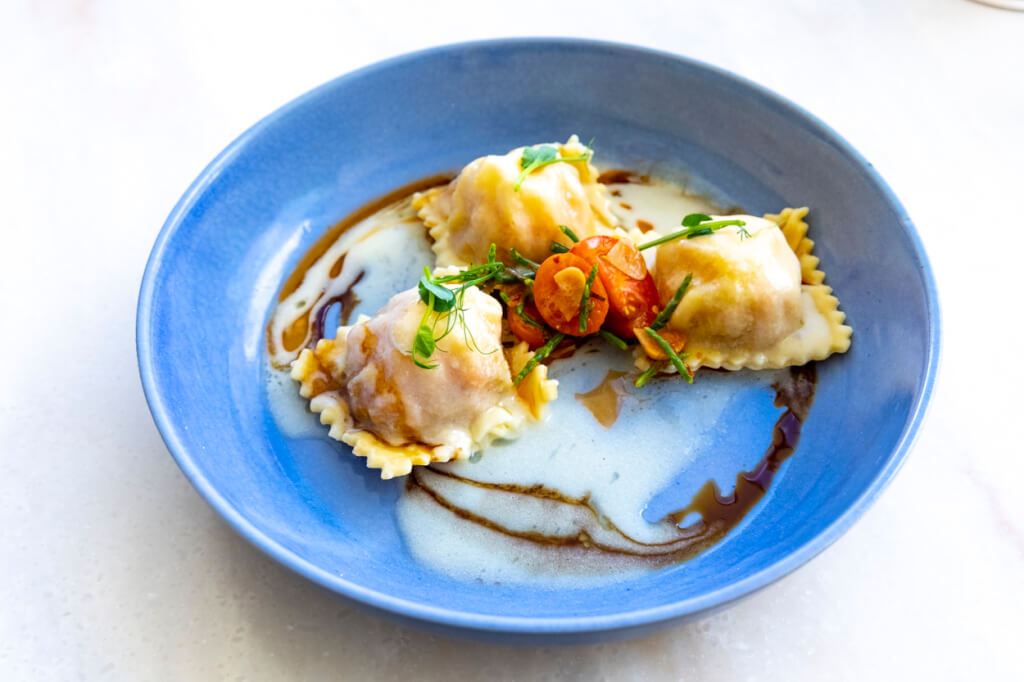 Honestly, the thing I really wanted to try during the Business Lunch at Quiora Waikiki is the Honoka'a Chocolate Cake. Served with coconut crema and port luxardo cherries, it was a dense, dark, chocolate cake. I wish it was a bit more chocolatey, but was good overall.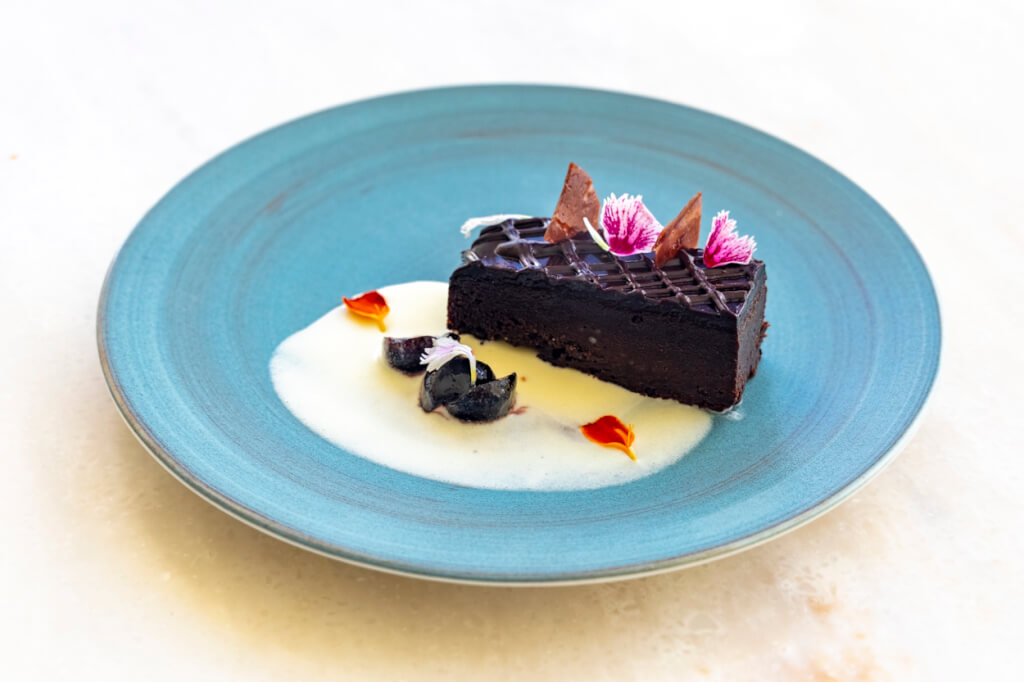 Business Lunch Service
As is always the case, the service at Quiora Waikiki is excellent. The entire waitstaff was friendly, courteous, and provided precisely the right amount of attention. Dishes were immediately cleared and our glasses never went empty. The overall service was also incredibly quick. I think we were in and out of there in about 30 to 45 minutes. Crazy!
Final Thoughts
Overall, the Business Lunch at Quiora Waikiki is a great experience. And at $25 per person, it's an inexpensive one considering the caliber of cuisine you're getting. That said, the portions are on the small side. We did get hungry again just a couple of hours later, though we did have a very light breakfast that day too. But, yeah. While I'd recommend the Business Lunch at Quiora Waikiki, don't come if you're famished. Either that or order something else too.