During our stay at the Ritz-Carlton Residence Waikiki Beach, things weren't quite the same because of the pandemic. So, for breakfast, we headed over to the hotel's Italian restaurant – Quiora Waikiki – for breakfast.
Honestly, going into our staycation, I was concerned about what we'd do for breakfast. Normally, the Ritz-Carlton Residence Waikiki Beach has three different breakfast options – Dean & Deluca, La Vie Waikiki, and Quiora Waikiki. But, these days, none of the restaurants that are open advertise breakfast service. However, when we checked in, we informed that Quiora Waikiki would be open for breakfast. Sure, it's a bummer that only one restaurant is open, but with so few visitors making their way to the islands, it makes sense that fewer options would be available.
Quiora Waikiki Location
Obviously, Quiora Waikiki is in the Ritz-Carlton Residence Waikiki Beach. However, unlike La Vie Waikiki and Sushi Sho Waikiki, Quiora Waikiki is not near the lobby. Instead, the restaurant is in the Ritz's newer Diamond Head Tower. Much like La Vie Waikiki, though, Quiora is entirely open-air – an excellent option for pandemic era dining. What's more, breakfast service, at least at the time, was reserved exclusively for Ritz-Carlton guests. In fact, we had to provide our room number when checking in at the restaurant.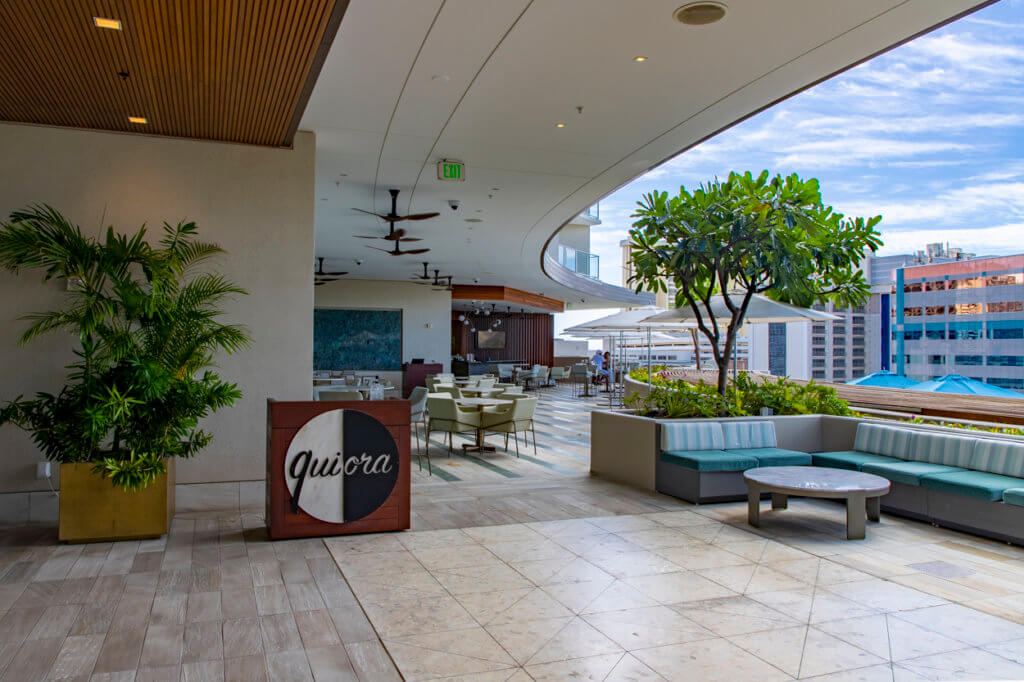 On that morning, we got sat at a high-top table across from the bar. From here, we got to enjoy nice views of western Waikiki's skyline and the Pacific beyond.
Service
With so few guests in the hotel, the restaurant was operating on a skeletal crew – but you wouldn't know it. The waitstaff was impeccable – friendly, knowledgeable, and just attentive enough. Even pacing for our meal was perfect.
Quiora Waikiki Breakfast Menu
Looking back at older menu photos of La Vie's and Quiora's breakfast menus, Quiora's current breakfast menu is a combination of items from both restaurants. That makes sense since both restaurants have the same owner. And though I would've loved to give La Vie's breakfast a try, I do think Quiora's pandemic menu provides a nice balance.
Unfortunately, my first choice for breakfast was unavailable. But, no matter, I had a backup selection.
Cuisine
To start, we ordered an iced coffee and guava juice.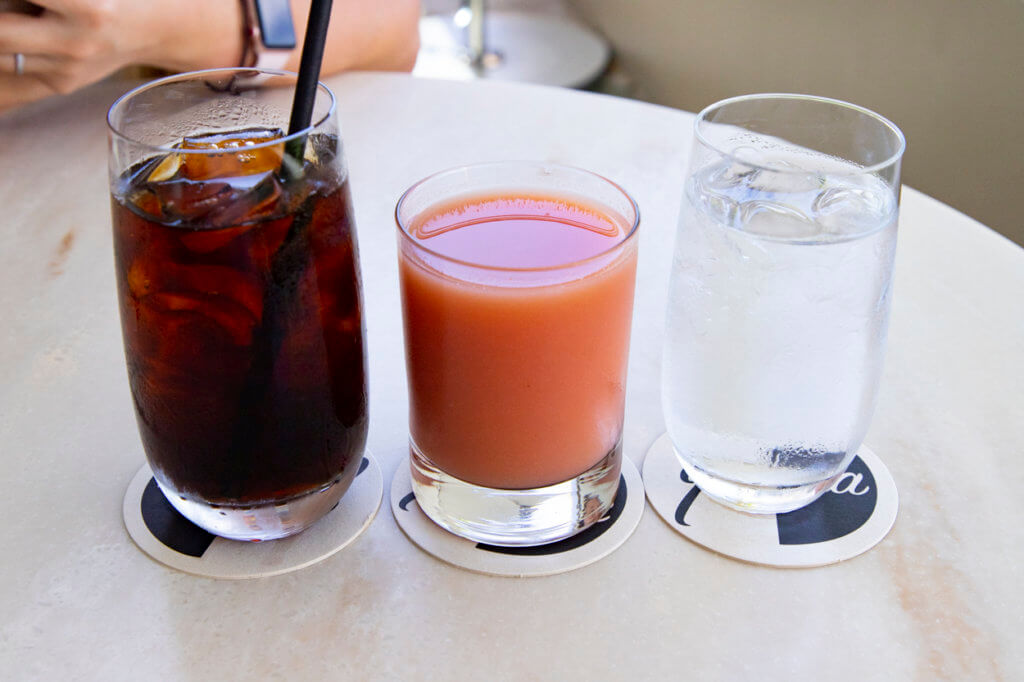 Following our drinks, we ended up splitting the French Toast. Stuffed with gianduja + cream cheese and topped with hazelnuts and a Chantilly cream, it was a mildly sweet, crispy, light delight. We were actually a little concerned it'd be dry since there was no syrup to be seen, but it was perfect. I loved the light crunch too. I only wish there was slightly more stuffing. Oh, and bonus points for them pre-splitting the French Toast for us. We each got a half portion on our own plates presented as if they were supposed to be that way.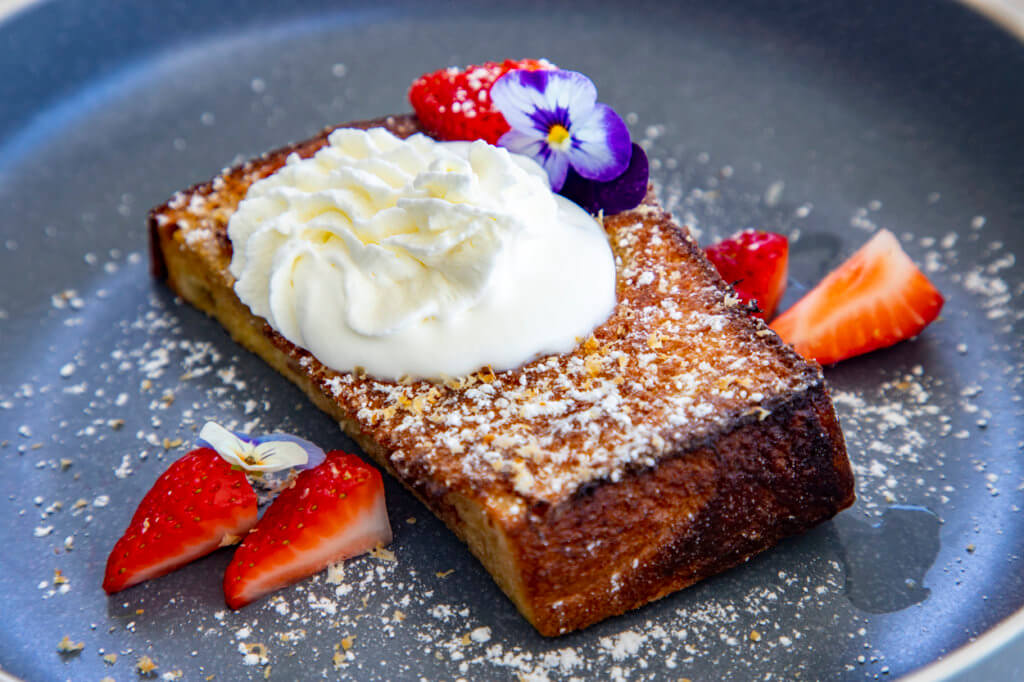 For her main, Mrs. Island Miler ordered the Quiora's Benedict – an English muffin topped with a  slice of Pono Pork porchetta, a poached egg, and a drizzle of hollandaise sauce accompanied by a garden salad. This was a fiendishly delicious dish. The chewy, crisp English muffin, the runny egg, the creamy hollandaise sauce, and the crispy, meaty porchetta all worked wonderfully well together.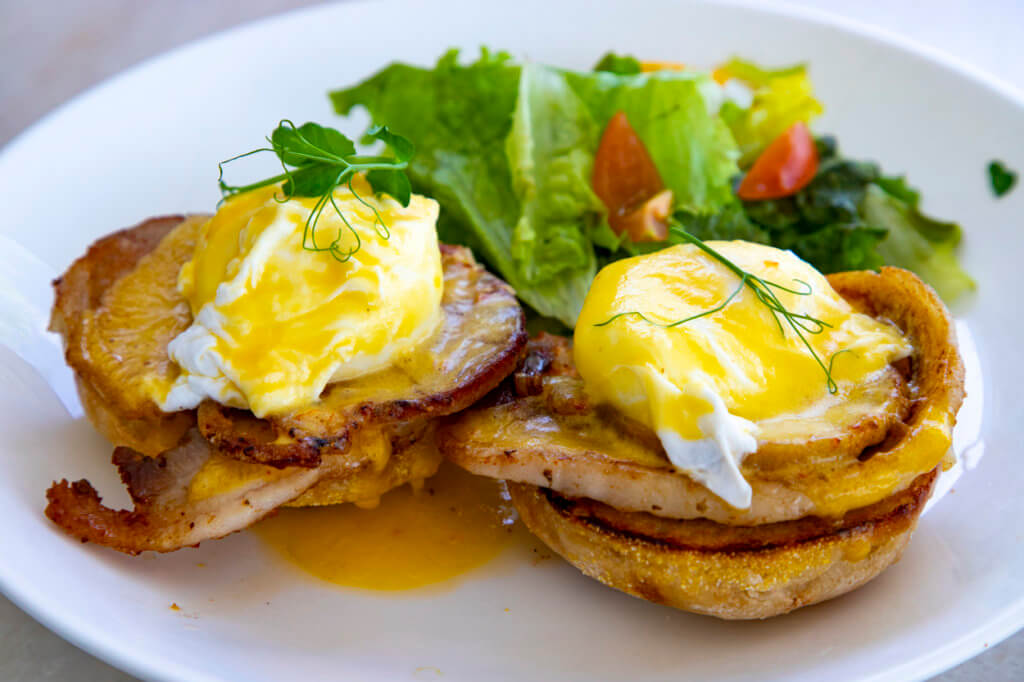 For my dish, I went with the Loco Moco. In Quiora's luxe version, the burger is made of Akaushi beef (American Wagyu) with a mushroom and sweet onion gravy, and a sunny-side-up egg over Tamaki Gold rice. At first, I was a bit concerned that there wasn't enough gravy (I like mine swimming in gravy), but the dish was surprisingly balanced – bonus points for having perfectly cooked, Japanese rice grown in California. You'd be surprised how bad the rice often is in most loco mocos. Oh, and my burger was perfectly medium-rare, which is something I'd only do when I'm sure of the quality.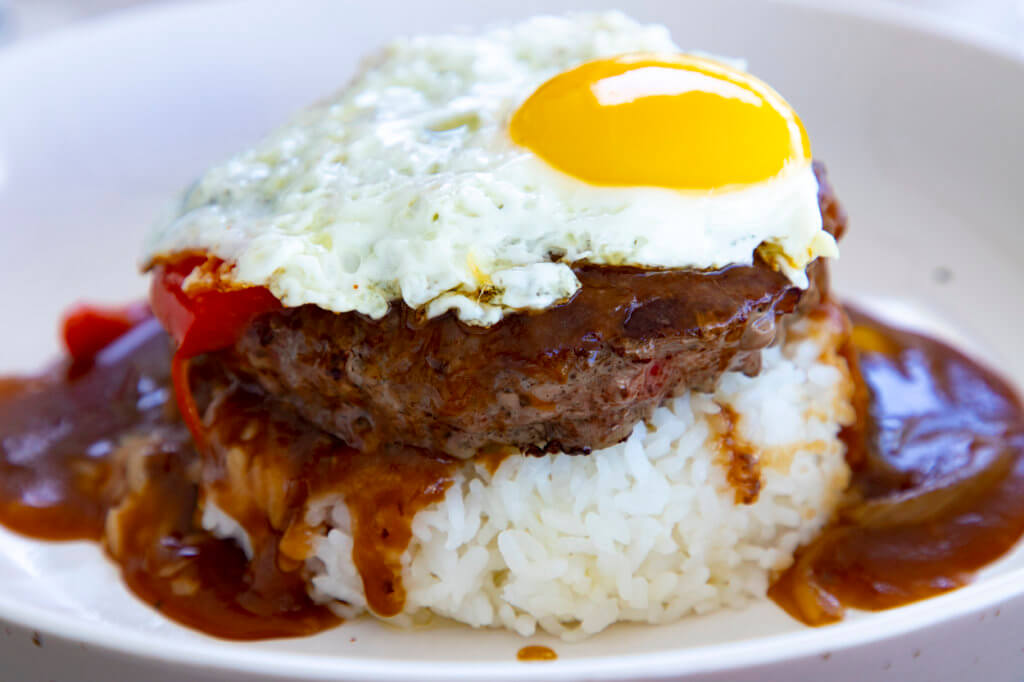 Quiora Waikiki, Final Thoughts
I honestly wasn't expecting a lot of Quiora Waikiki. In fact, the restaurant wasn't even on my list of places to try. But, I have to say, I was pleasantly surprised. As a result, I do want to get back here one day for dinner service. Either way, my fear of what to do for breakfast during our stay was unfounded. They've got things handled really well at the Ritz-Carlton Residence Waikiki Beach.
Pandemic Waikiki Staycation