Car share services can be a great way to get around while on vacation or if you only occasionally need a car.  And car share services in Honolulu just got a big boost by the launch of a new service by Toyota.
Updated 1/31/2021
Getting around, especially when you're traveling, can be difficult.  Of course, there are options like Uber, mass transit, car rentals, and even Bike Share available in most large cities.  But maybe you want the freedom of a rental car, but don't want to use it every day and don't want to pay for parking.  And that's where car share services come in.  And for Honolulu, two such services have been available for some time now: Zipcar and Enterprise CarShare.  I had no idea this was the case, though, as both don't have much of a presence.  So let's take a quick overview of these two services, as well as Honolulu's newest service by Toyota.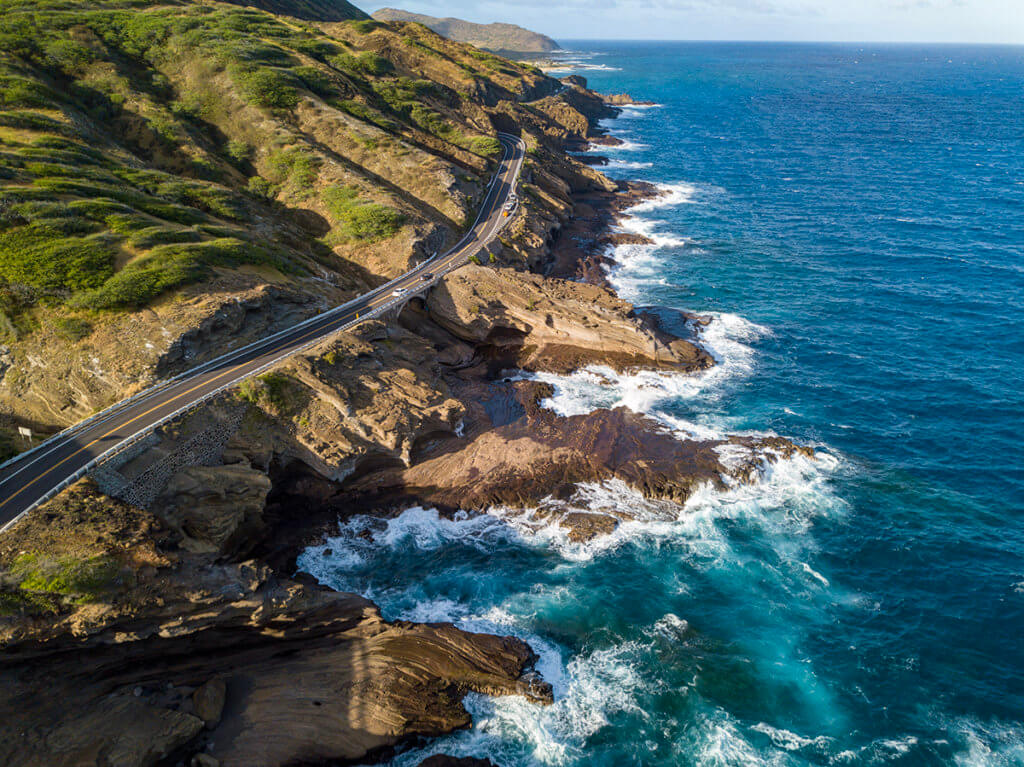 Enterprise CarShare Honolulu
Enterprise offers not only traditional rental cars in Honolulu but car share services too.  Currently, they have four locations in Waikiki, as well as locations at Hawaii Pacific University, the University of Hawaii at Manoa, and the Brigham Young University Hawaii.  Prices begin at $10 per hour or $70 per day for a car like a Nissan Versa or Hyundai Elantra and tops out at $12 per hour or $85 per day for a Nissan Quest or Frontier.  Rates include unlimited mileage, fuel, and physical damage/liability coverage.  A $1,000 deductible does apply, though, for damage or loss incurred during your use.  Additional coverage is available to reduce or eliminate your deductible liability; and no, your Chase Sapphire CDW will not cover a car share vehicle.  Oh, and there is a $40 annual fee does apply for using the service.  The $25 application fee is being waved until 8/31/2018.
Zipcar
The cheapest option in Honolulu is Zipcar, though it's also the one with the fewest location and has the most restrictive terms of use.  Currently, Zipcar vehicles are only available at the Alohilani Resort and the International Market Place.  Prices start at $9.36 per hour or $77.04 per day for a Toyota Corolla or Nissan Versa and top out at $10.43 per hour or $84.53 per day for a Dodge Caravan or Ford Escape.  And like Enterprise CarShare, Zipcar's prices include fuel and insurance, though they cap mileage at 180 per day.  If you exceed the maximum mileage, then it's an additional $0.45 per mile thereafter.  Also like Enterprise, a $25 application fee applies, as does a $70 annual fee or $7 monthly fee.  A $1,000 deductible also applies in case of loss or damage.
Hui
The newest car share program in Honolulu is Hui by Servco Pacific, in partnership with Toyota Connected North America. And for those not from Hawaii, Servco Pacific is the sole distributor and primary dealer for Toyota and Lexus in Hawaii.  This relationship, though, is what makes Hui unique among car share providers.  As you may imagine, all vehicles in the program are manufactured by Toyota Motor Corp.  However, the differences don't stop there.  Unlike the other two providers, Hui charges no application fee and no monthly or annual fee.  Plus, they have the most locations out of the three, with 24 stations throughout Honolulu.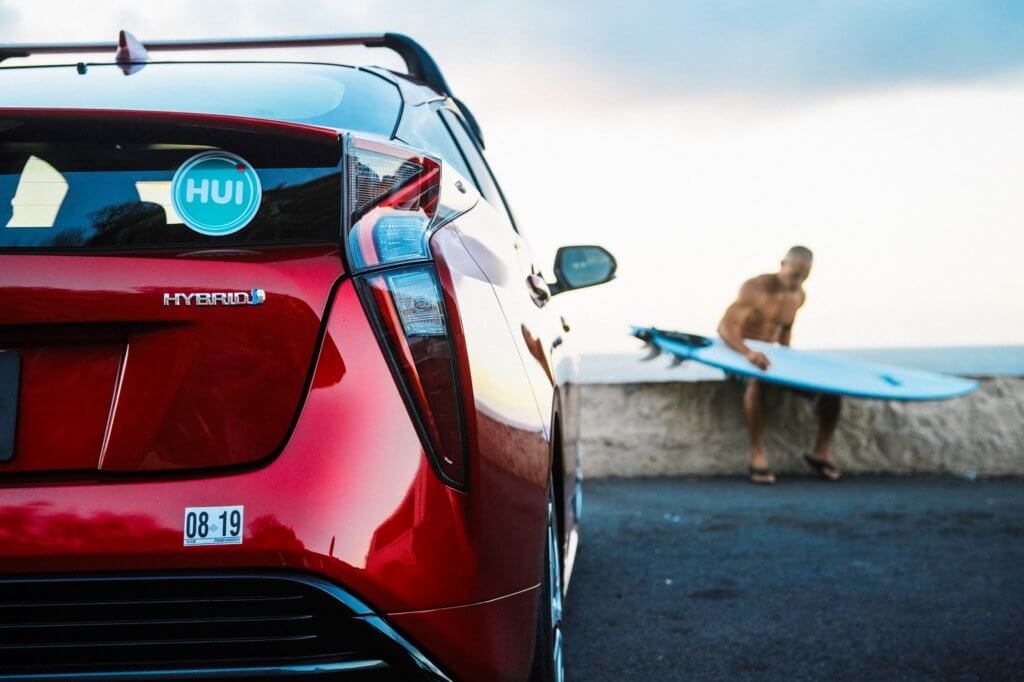 As far as pricing goes, here's Hui's current menu:
Prius: $9.95/hour or $79.60/day
Camry: $10.95/hour or $87.60/day
Rav4 or Tacoma: $12.95/hour or $103.60/day
Sienna: $13.95/hour or $111.60/day
Lexus RX or UX: $15.95/hour or $127.60/day
Car Share Services in Honolulu, Final Thoughts
I've never used a car share service before, though there have been times when I could have considered it.  Especially in places like Seattle where I'd only need a car to occasionally drive to places like Snoqualmie or Everett.  And for those of you that are visiting Honolulu and plan to not rent a car, I highly suggest using one of the above services.  After all, in my opinion, the biggest mistake people make when visiting Oahu is not seeing other parts of the island.  So many complain that Honolulu is a big city, and yes, it is!  But there are other parts of the island that are really beautiful and distinct from all the other islands.  And these car share services are an easy way to do just that.  Heck, even if you're staying at the Courtyard Oahu North Shore (wouldn't recommend it), you could easily access Enterprise CarShare at BYU Hawaii.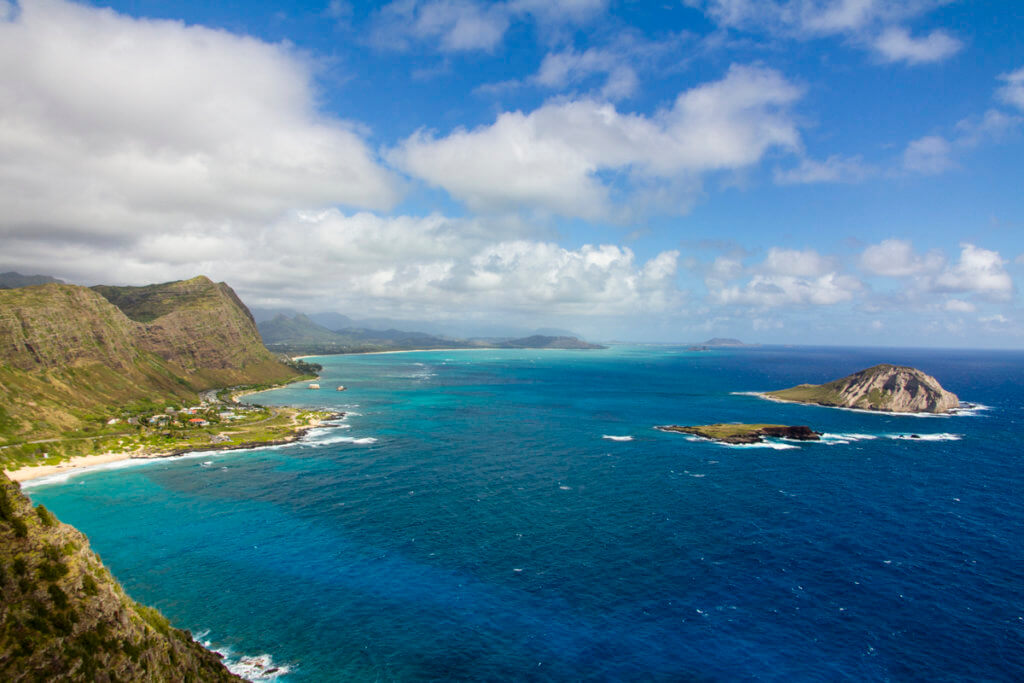 Prices, of course, aren't exactly cheap.  I'm sure it's possible to get a rental car for less, though with car share you don't need to pay for parking.  But if you do plan on keeping a vehicle for a few days, you may want to consider just renting a car.  After all, you could get a Mercedes-Benz GLC SUV with comprehensive insurance for $151.86 per day from Hertz in Honolulu.