Oahu has been seeing a bit of a hotel boom in recent years. But, these hotels aren't what you'd expect when you think about Hawaii, as they're all limited-service city hotels. So, news that an Elements by Westin hotel is coming to Kapolei doesn't surprise me one bit.
Oahu's second city of Kapolei isn't exactly what you think of as a major lodging center on the island. There aren't any water views, no tourist-centric points of interest, and not really even a beach nearby. But, in recent years, it's where nearly all new hotels on Oahu are being built. This includes the Hampton Inn & Suites Kapolei, the Embassy Suites by Hilton Kapolei, and the Residence Inn by Marriott Kapolei. But, now, a fourth hotel is set to join the collection.
Elements by Westin Hotel Coming to Kapolei
Citing high demand at the Residence Inn (an average of 80% to 90% occupancy), Western States Lodging and Garn Development say there is a need for a fourth hotel in Kapolei. That hotel, of course, is the future Elements by Westin Kapolei and is slated for a space in the Leihano Block of Kapolei near the residence Inn. Currently, plans call for a 5-story building with 204 rooms employing 130 area residents. All rooms in the hotel feature full kitchens, though "Studio Commons" class rooms share "public spaces" like the kitchen. Other features planned for the hotel include a pool, meeting rooms, pantry market, buffet breakfast restaurant, and a fitness center.
While the Elements by Westin Kapolei isn't the first hotel in the area, it does represent the first Elements brand property in Hawaii. It'll also be Marriott's 11th brand in the islands if you don't count those that no longer operate here.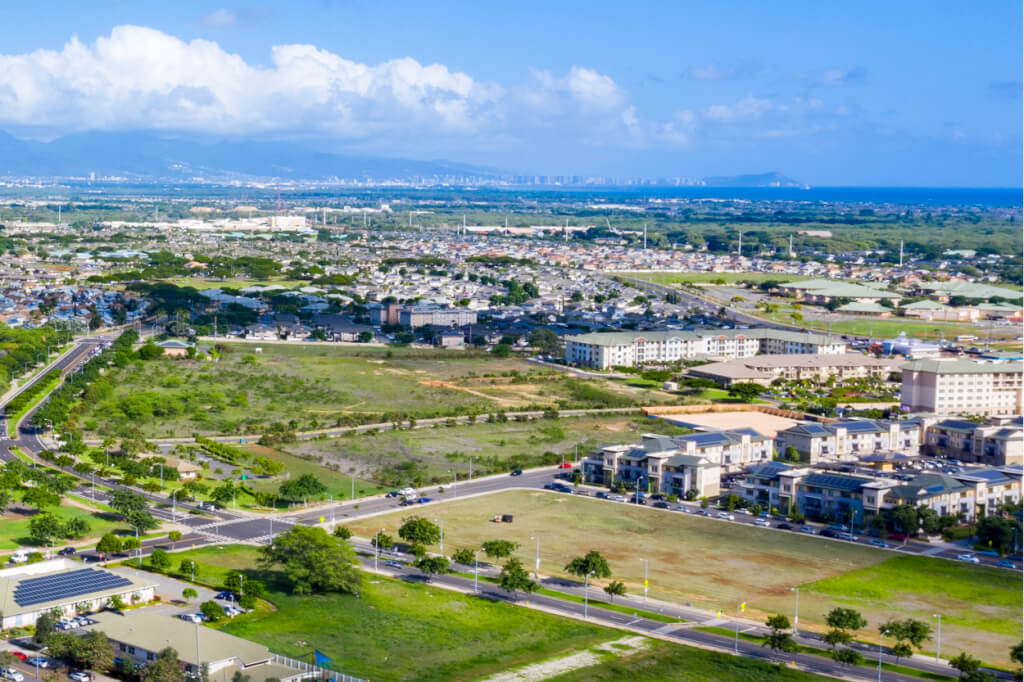 Who Stays in Kapolei
Given the locale of these hotels, I'm sure many of you are wondering who exactly stays here? Well, people looking for more affordable options, really. So, typically, guests at these hotels include those visiting family, sports teams, government worker traveling on assignment, business travelers, and some visitors looking for alternatives to Waikiki and Ko Olina. The funny thing, though, is that these hotels aren't always cheaper. In fact, they can be quite a bit more expensive than even the Laylow Waikiki, which is a nicer hotel overall. But, if you need to be on Oahu's west side, there aren't many other options other than Ko Olina either.
Final Thoughts
Hawaii has a major overtourism issue, so building new hotels hardly seems like a good idea. But, given the types of guests these hotels typically see, I can see a need for them too. In fact, this hotel represents a new trend were seeing on Oahu with more and more properties going into urban cores rather than ideallic visitor destinations. After all, the AC Hotels Honolulu is going into downtown Honolulu. And the state is even proposing hotel development in its upcoming New Aloha Statdium Entertainment Distrcit. So, we'll see what happens going forward.