I signed up for the email list for the Four Seasons after staying at the Four Seasons Mauritius earlier this year and I must say that their approach to email is interesting. They don't ever run discounts, which makes sense as a luxury brand trying to keep a luxurious status. They do, however, highlight their beautiful destinations and make me want to visit them each time I open the email. This morning was no exception when they announced the grand opening of the Four Seasons Tanzania.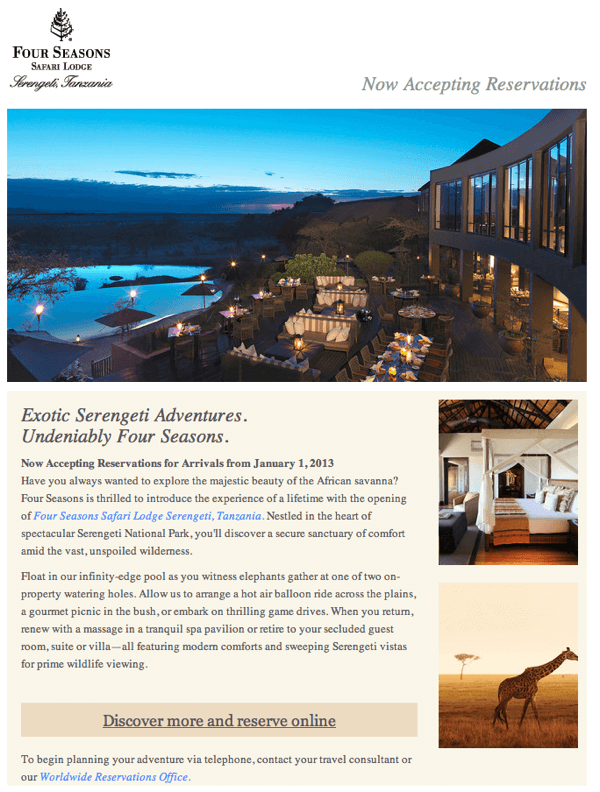 The Four Seasons Tanzania Resort Looks Amazing!
Now I don't usually fall for marketing speak or hyperbole, but I couldn't help myself with this message. Imagine being in a resort where you can sit around a pool and see Elephants gathering near you? Walking around the grounds of your resort and seeing Giraffes and other exotic animals in your view? It sounds incredible.
The property is opening on January 1, 2013 and I am sure that there will be quite a few travelers lining up for the opportunity. An African safari has long been on my list of ideal trips, ever since my visit to Kenya in college to film a documentary. At that time, I was working so hard that I had almost no time to stop and enjoy my surroundings. Vacationing in the Serengeti would change all of that! I even remember a little Swahili to help in conversations with the locals.
The property appears to have a combination of rooms and Villas, and I would likely opt to stay in one of the Terrace Suites. Imagine waking up to this view every morning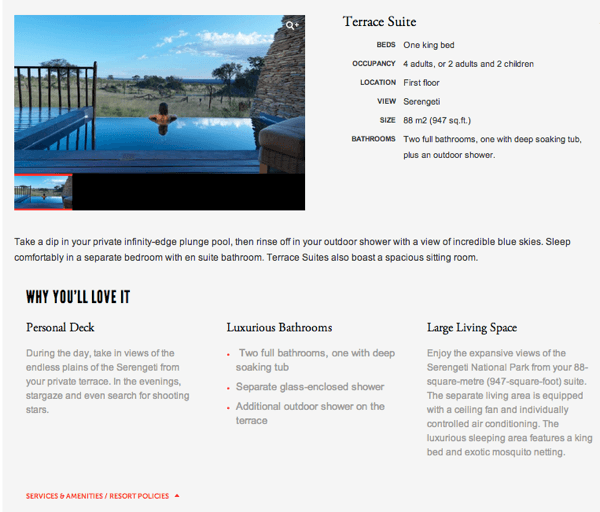 With your own infinity pool, almost 1,000 square feet of space and an outdoor shower, these suites are just as luxurious as staying in your own villa (like we did in Mauritius).
There's also nothing wrong with the Savannah and Horizon Rooms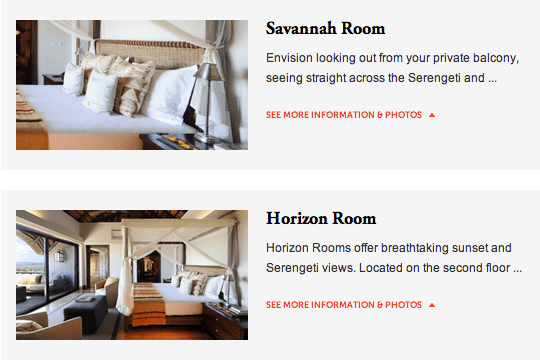 Or maybe we can just get presidential?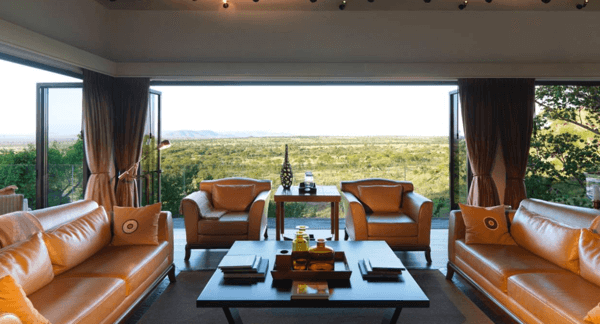 Now I just need to find the time to get there and book my flight! Even better, if the Four Seasons reads this and is looking for volunteers to review the property, I would be honored to provide that reviews!
Who wants to come with me?