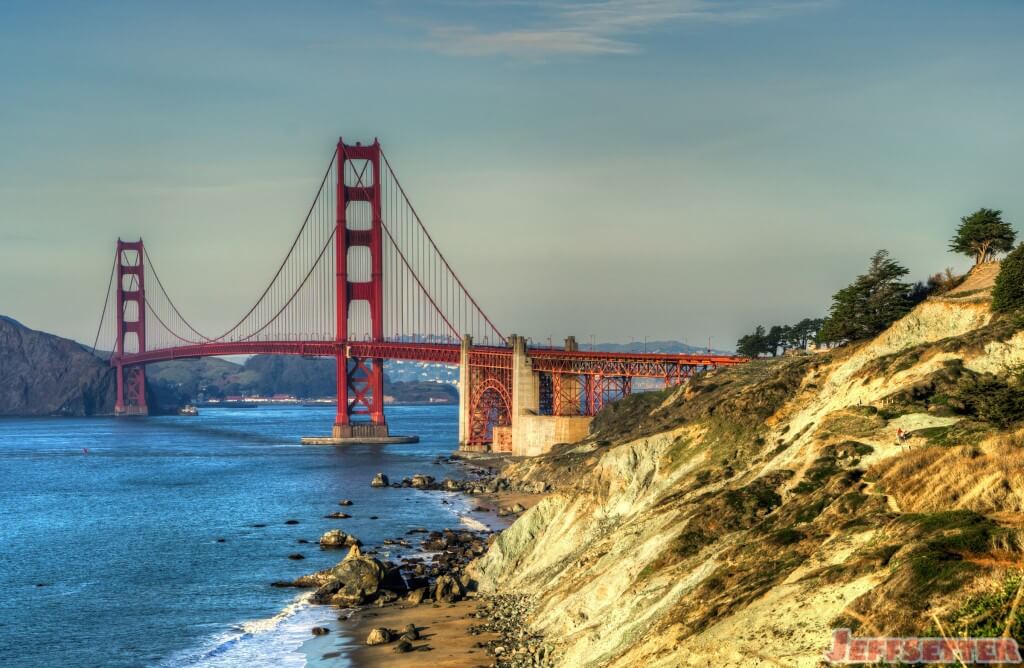 I am having a lot of fun reprocessing photos as I learn more post-production techniques. This photo was taken in January of 2015 during my photo hike from Lands End to Marshall's Beach in San Francisco.
At the same time, sometimes I prefer the boldness and surreal images from Photomatix. It is more focused on the imagination rather than reality.
That's the fun part about taking photos! Each time I learn a new technique, I grow in different ways. Not every evolution of growth is perfect, nor always positive. But it is enjoyable.
The biggest thing I have learned for now is that I should capture the sharpest RAW image possible above all else. With a sharp image in a RAW file, I can process over and over again and get slightly different results. This is where things get fun.
For example, in the link above, I posted a version of this same photo. It was a solid work, but I much prefer this composition. What is different? The colors. The alignment of the image (not as much ghosting). The color saturation. The cropping of the image. To most, it looks the same. To me, the subtle differences make a better image.
There is still a long way to go, of course. I don't love how the left span of the bridge is darker than the middle. There's a little bit too much blue in the Marin headlands. But it's a start. Just as I have started to post (near) daily photos on this blog. This is just the beginning. I can't wait to see where my photography leads!
I am fortunate to be based in San Francisco and have the Golden Gate Bridge nearby while I learn photography. Soon, that will be changing as well, and I can't wait for that next adventure.