Last updated on January 20th, 2017 at 06:12 am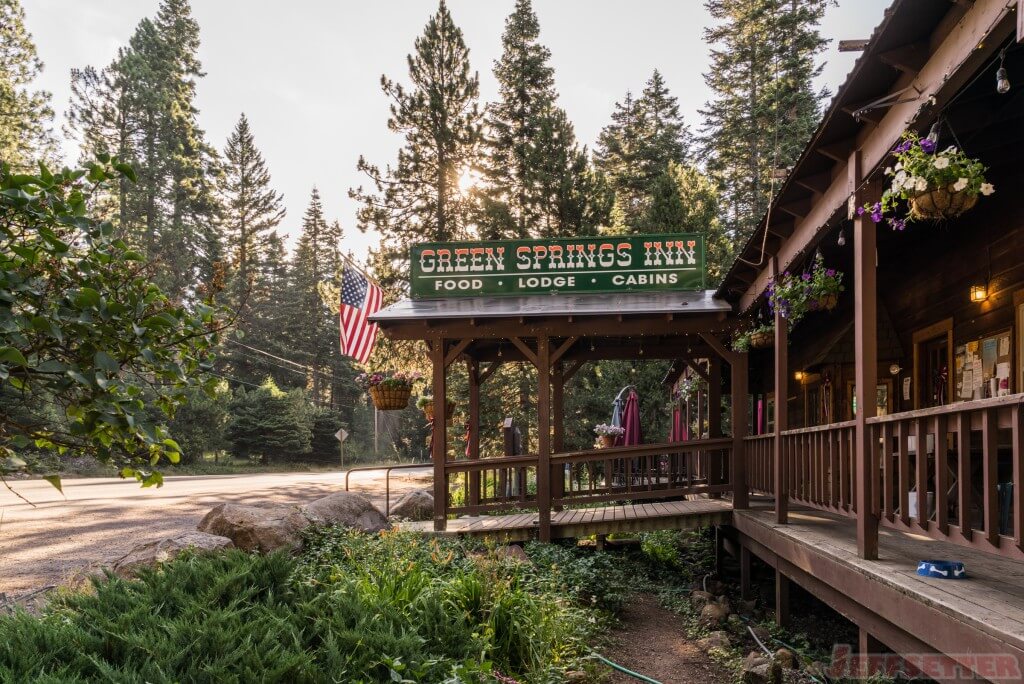 As Jeff recapped, we headed to Ashland, Oregon after Eureka. I am posting an add-on which includes a review of an amazing place to stay in Ashland, Oregon.
Starting out the day in Eureka, we grabbed some Carl's Jr. because we couldn't find a Harby's. Harby's is Jeff's fictional fast food establishment that serves the best of Hardees and Arby's – the Frisco Burger (not on all menus) and Jamocha shake.
Tourist Tip: Carl's Jr. has never heard of a Frisco burger, and breakfast is not served after 10am.
We drove up the coast and through the redwood forest. These trees are huge!
I wanted to park Baby B (short for Brunhilda my car's name) in a tree
for scale,
because I was not able to drive her through a tree in California, and
because it would be an awesome picture.
I was told "no" by a fun sucker. I won't mention any names.
Here she is parked in front of the same tree for scale. Not quite as dramatic as being in the tree.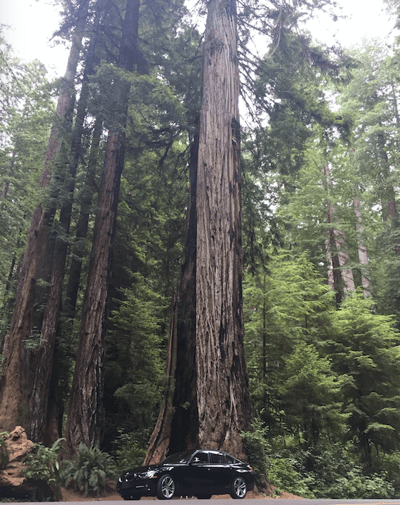 Speaking of fun suckers, I fell and injured my knee as we were walking the woods. Yes, we were literally just walking. Somehow, I managed to land my knee cap directly on the only small rock laying in the entire walking path, just some scrapes (gouge) and bruises. Karma for climbing on a tree and causing half of its bark to plunge to the ground.
After utilizing one of our three first-aid kits (hoarding is worthwhile), we headed on to Ashland where the temps increased by 30 degrees. Given my knee and Jeff melting in the heat, we did not spend much time walking around the cute little town of Ashland. Instead, we headed to our lodging for the night.
Green Springs Inn and Cabins is about 17 miles outside of Ashland up in the forest. The Inn was recommended to me by a former coworker. Thanks Mark! He and his family had rented one of the cabins for a vacation.The cabins are new and have great views of the forest valley.
Jeff and I stayed in the lodge. The lodge has eight hotel style rooms that include air conditioning, a fridge/freezer and a microwave. Super cute and cozy! You can book specific rooms. We were in #6, which was a basic queen room for $79 a night!!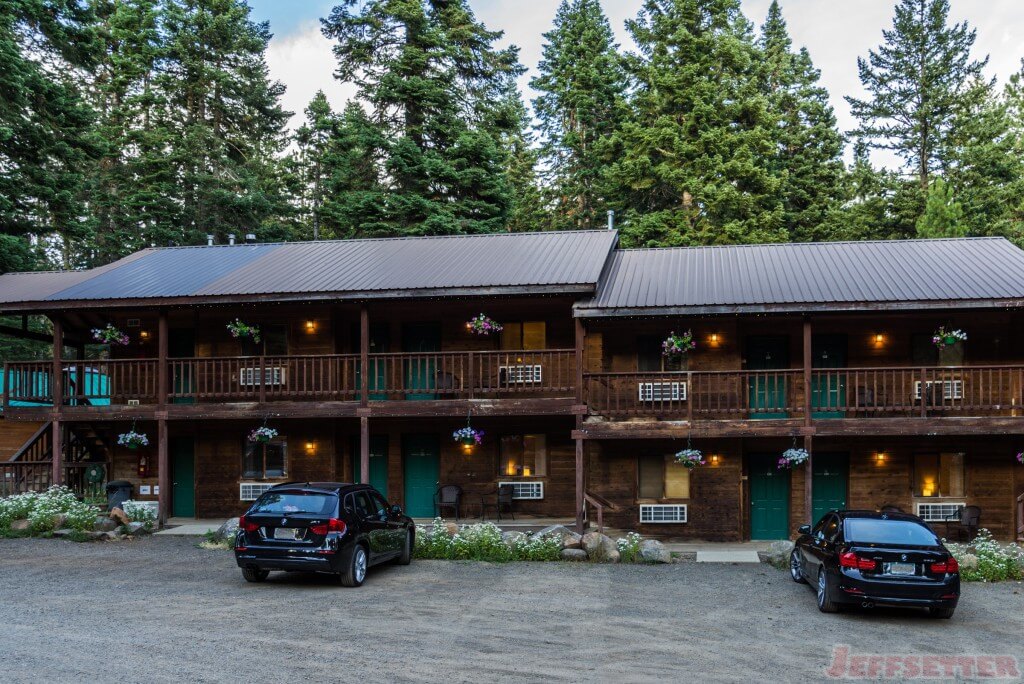 The Rooms
Green Springs Inn is family owned, and operated. They even milled the wood from their property and used it to build the cabins and lodge.
We rented a basic queen room and it fit our needs well. With temperatures over 95 degrees, our first need was air conditioning.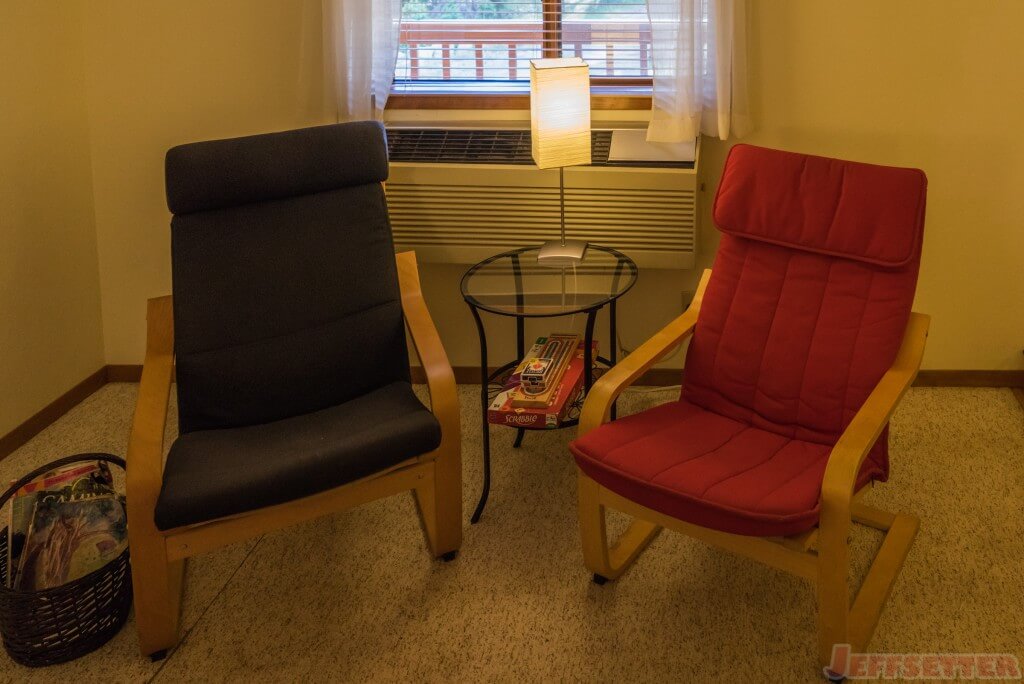 The queen bed was adequate, but nothing special. With the light metal frame, it felt like staying in a guest bedroom. Not bad for such an inexpensive stay.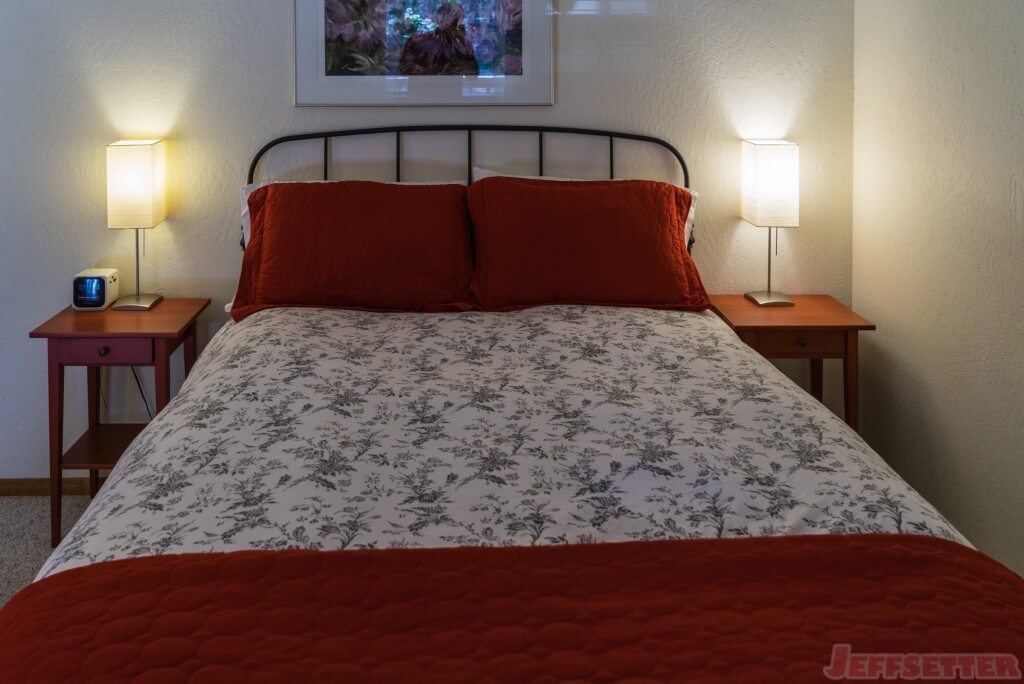 The room had a fair amount of space for storing supplies (Necessary for our 5 bags).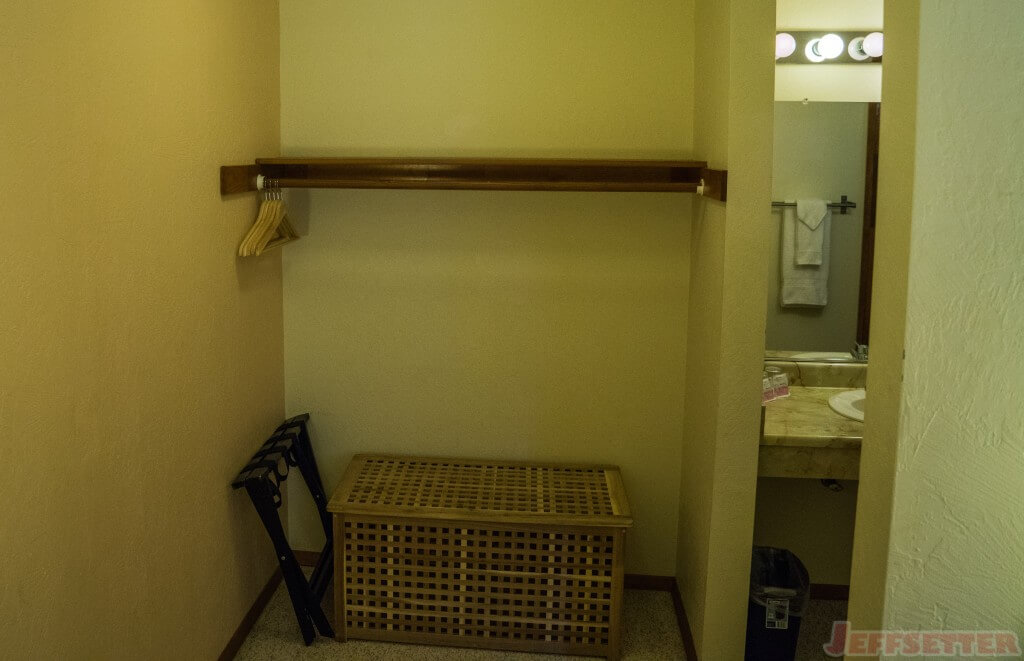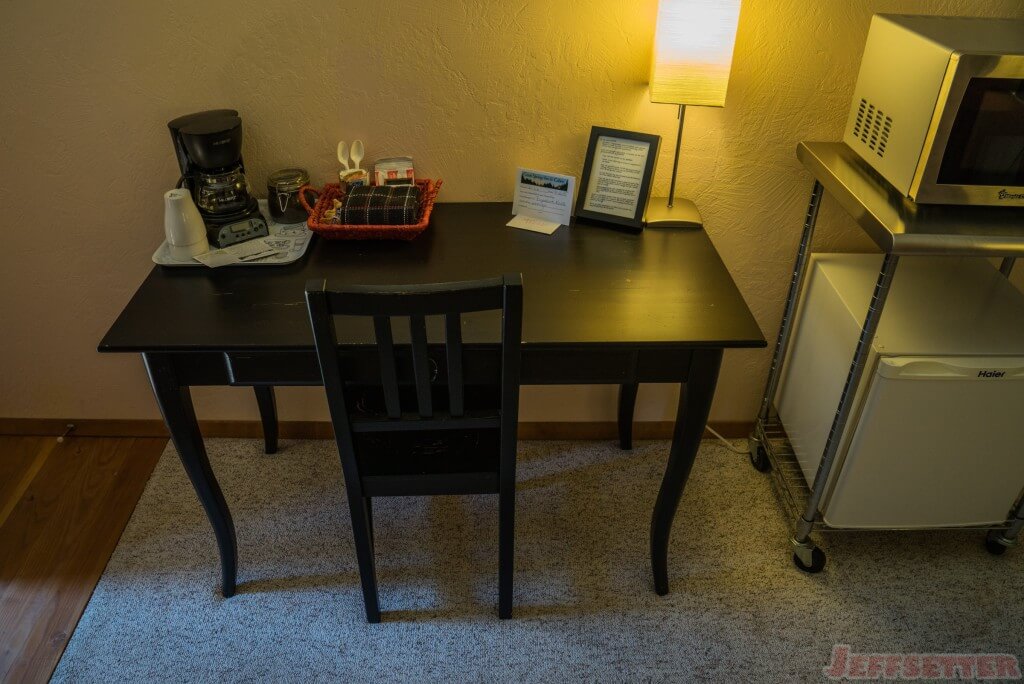 There was a desk with coffee, as well as a mini fridge and microwave. It almost felt like a dorm room in that sense.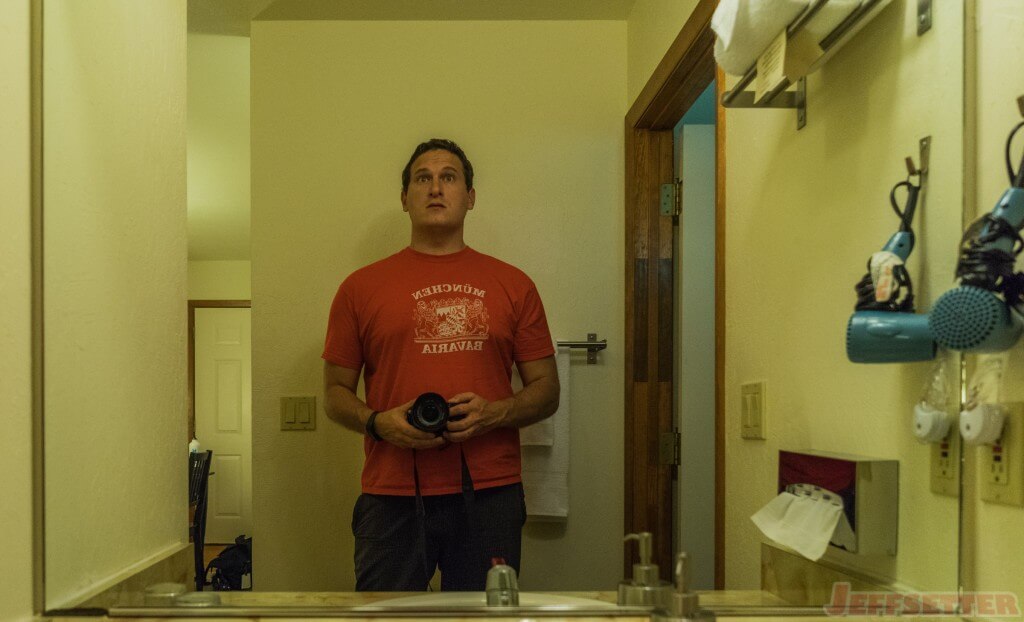 There isn't much to say about the bathroom, other than it was sufficient, but not glamorous. Again, it was perfectly acceptable for a rustic cabin in the woods.
The Grounds
You can enjoy the free range chickens, horseshoes, ping pong and other activities on the grounds. You also can read the fun signs like this one: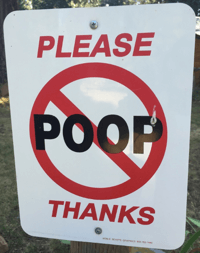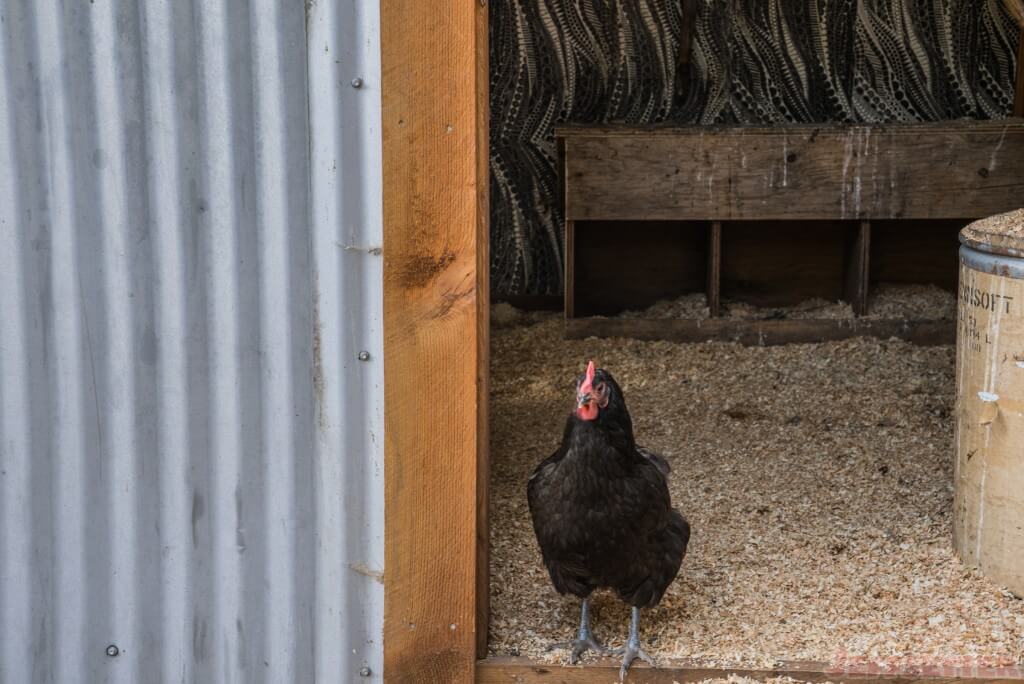 Our favorite part of the grounds was just walking through the pine trees. There are some awesome views, and we enjoyed walking around and checking out all of the other standalone cabins.
The Restaurant
The Inn had its own restaurant, and we enjoyed their breakfast before checking out in the morning. We had a delicious breakfast. I had a scramble made with eggs from the pet chickens and fresh caught salmon from one of the local lakes.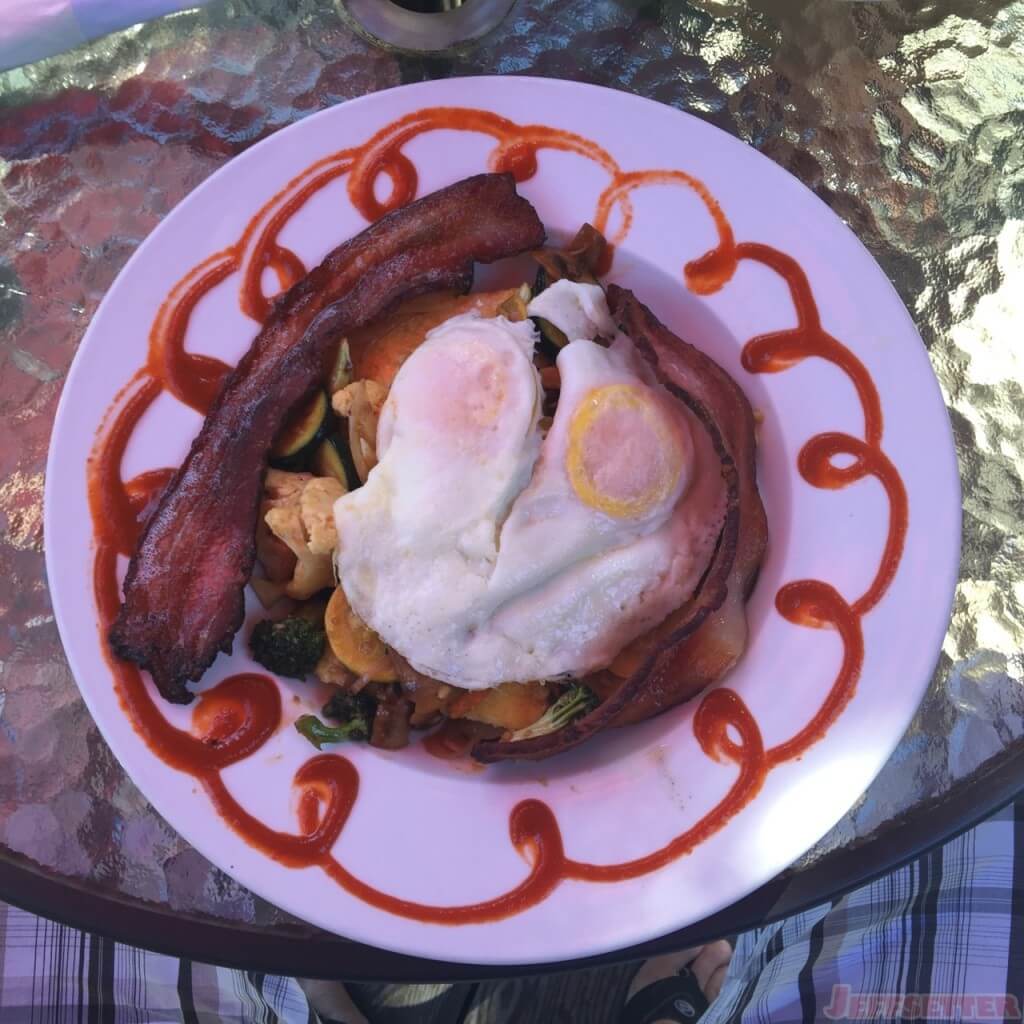 The food was so good.
Our server told us this was the best restaurant he had worked in his 20 years in the business. High praise and completely worthy!
You can buy the homemade jelly (whatever fruit is in season, currently strawberry) and take a piece of pie to go.
Our Verdict: A great little stay in the forest
A great little place to stay if you are looking for relaxation and proximity to Crater Lake and Ashland among other great hikes. We would love to come back for a week at some point and stay in one of the private cabins. If you are ever in the Ashland, Oregon area, give this a try!