Now that we're three weeks into the Pre-Travel Testing Program, let's talk Hawaii arrival testing results. Plus, quite a few notable restaurants announced closures over the past few weeks, while some new ones pop up.
Hawaii Arrival Testing Results
In the first two weeks of the Pre-Travel Testing Program, officials said 1 traveler out of 1,500 was testing positive during post-arrival testing. That represents 0.067% of cases or roughly 74 people during that time.
More recently, that ratio has increased to 1 in every 1,000 arrivals. That brings the percentage up a little to 0.091%. Lt. Gov. Josh Green hails this as a success since Hawaii averages 1 case for every 700 residents.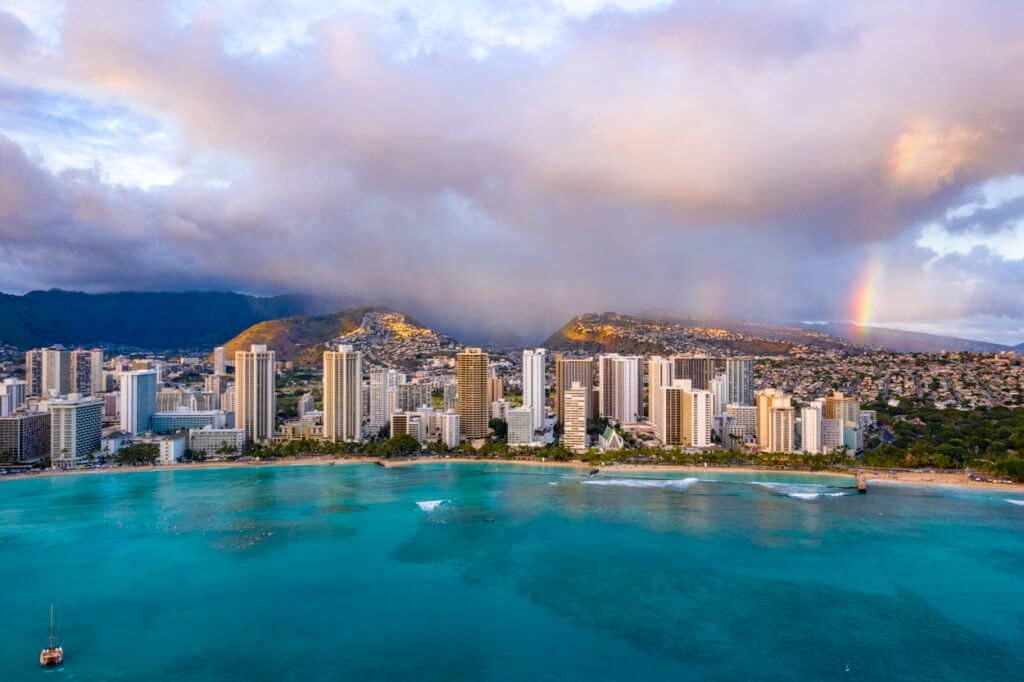 The data, however, is vague. Officials aren't saying how many people are actually taking the secondary test. After all, the post-arrival tests are VOLUNTARY. Yes, some visitors to take them, but most are likely residents. Especially since most visitors, I'm sure, would rather not be forced to quarantine if they somehow test positive. And let's not forget how things are going over in Tahiti, which has a much more stringent system in place.
Restaurant Closures
Unfortunately, the pandemic has taken quite a few restaurants down. However, some high-profile closures were announced over the past couple of weeks. One most visitors are likely familiar with is Chef Michael Mina's The Street HNL food hall at the International Market Place, which is closing on November 8. While I like Chef Mina, I have mixed feelings about this place. It is sad to see it go but isn't quite as sad as the other two I'll be talking about.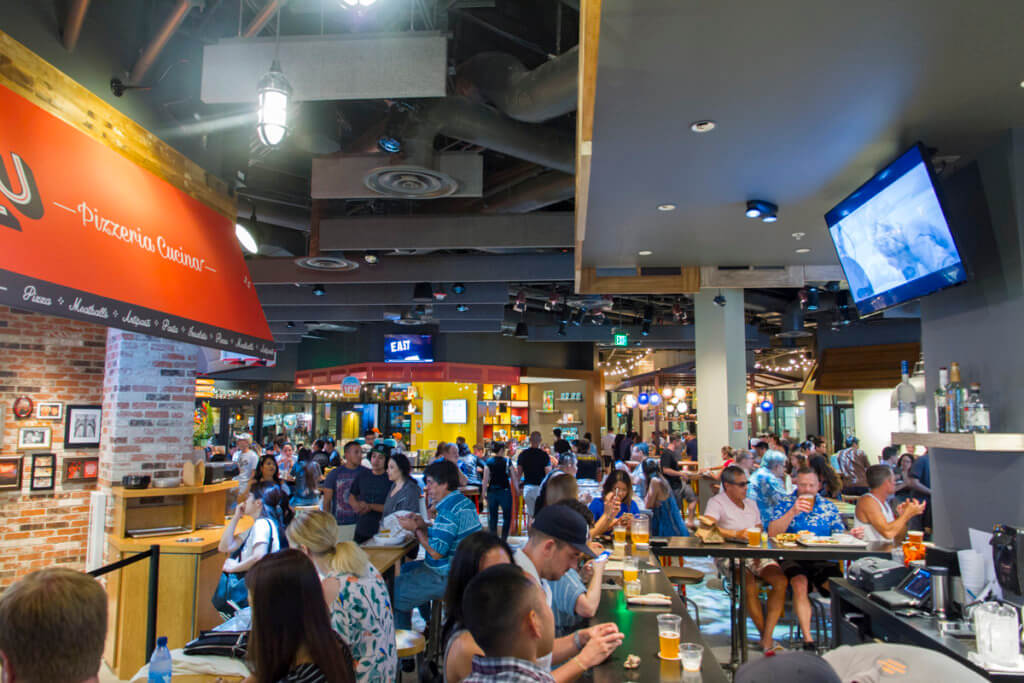 Next up is Chef Ed Kenny's Town Kaimuki. This was Chef Kenny's first restaurant which has always stuck to a philosophy of Local First, Organic When Possible, and Always with Aloha. Town is a true neighborhood restaurant serving comforting dishes but is also a hyper-local farm-to-table establishment too. This one is a gut-punch for me, and for many, as all reservations through its final day of operation on November 21 booked up within a day or two of the announcement. Luckily, though, Chef Kenny continues to operate the incredibly Mud Hen Water, Kaimuki Superette, and Mahina and Sun's at The Surfjack Hotel.
Last up in the Hawaii restaurant obituary is none other than Alan Wong's. Temporarily closed since August, the God Father of Hawaii Regional Cuisine's namesake restaurant simply won't reopen. Chef Wong states that they simply couldn't figure out a workable model to remain afloat. But, true to his nature, Chef also says this isn't the end. He will be back at some point in the future.
New + Upcoming Restaurants
While there's certainly a lot of doom and gloom nowadays, there's a lot to look forward to too. For example, Kevin Aoki (DJ Steve Aoki's brother) recently opened 1938 Indochine and Qing Mu. Chef Chris Kajioka (Senia) and Justin Park (Bar Leather Apron) finished their Bar Maze, though the opening has been pushed back due to COVID. Kajioka, along with Park and Chef Mourad Lahlou (Mourad SF ***) opened Miro Kaimuki earlier this year too. But, guess what? Kajioka still isn't done.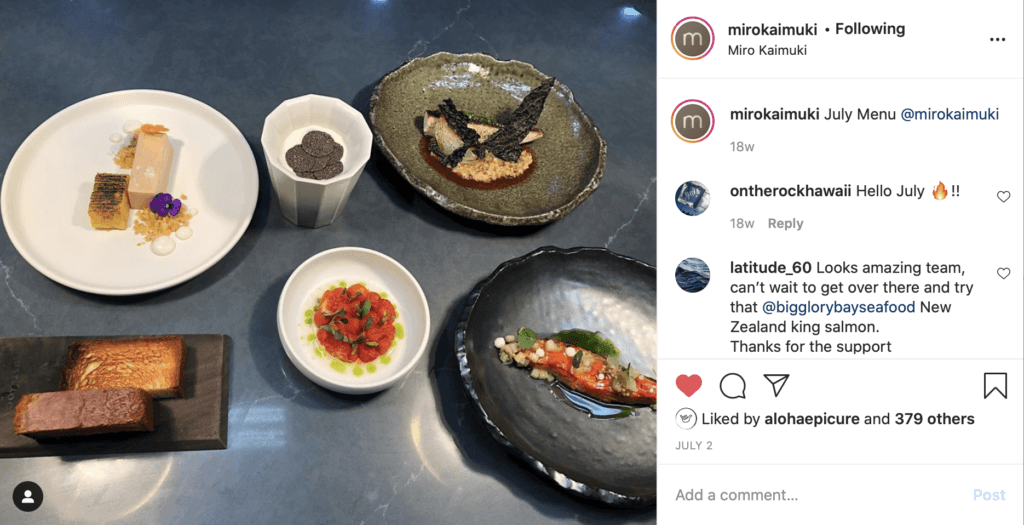 Kajioka is in the final stages of opening another concept, Papa Kurts in Honolulu, which will serve up local comfort food like saimin, BBQ sticks, and burgers. He was also recently tapped to take over the Hau Tree Lanai Restaurant at the New Otani Kaimana Beach Hotel – more on that later.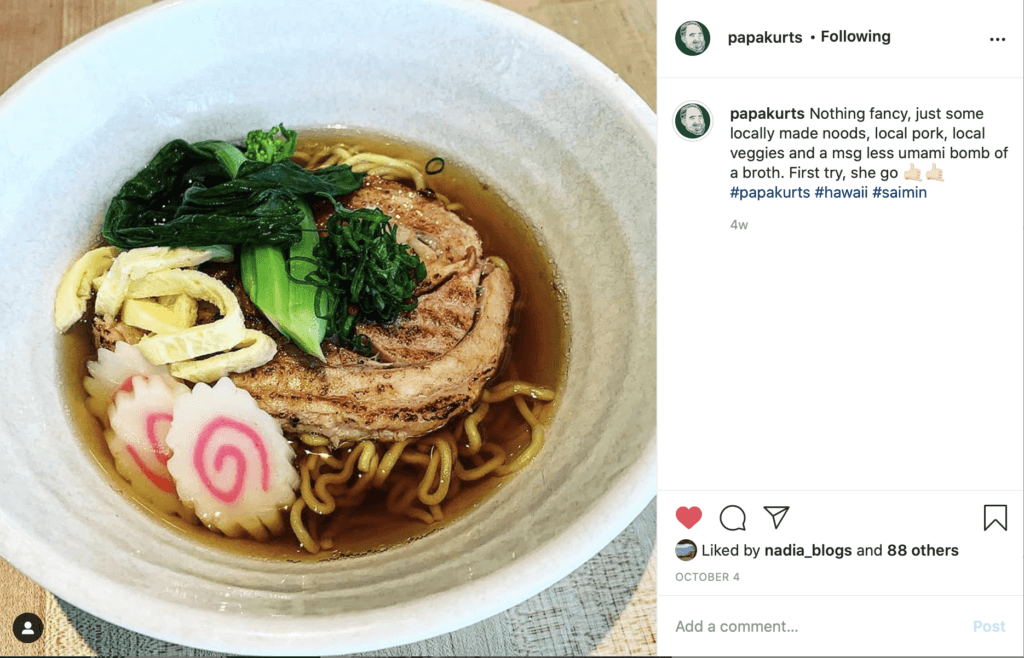 Over on Maui, Kajioka is opening a second restaurant (the first is at the Hotel Wailea) at the Westin Maui Resort & Spa. Part of a $120 million renovation transforming the property's Beach Tower into the more up-market Hokapuu Tower, Kajioka's restaurant is called Waicoco. The new tower opens on November 12, though Waicoco opens in December.
Chef Anthony Rush and his wife Katherine Nomura, both partners at Senia along with Kajioka, are also putting their finishing touches on their own bar. Called Bar Podmore, this downtown water watering hole aims to serve brunch during the day and cocktails at night. It'll even feature British comfort food in a nod to Chef Rush's roots such as a Full English! Senia regulars can also rejoice since the Pimm's Cup is making a return at Podmore.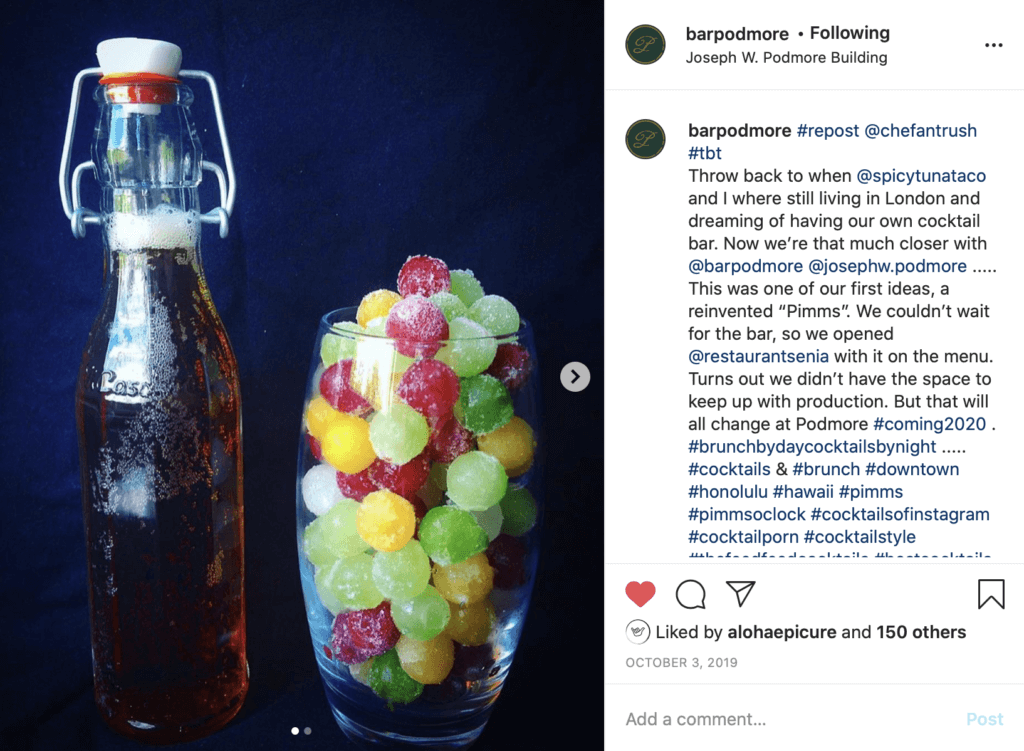 Hawaii Arrival Testing Results, Final Thoughts
This pandemic has been tough on everyone. It's heartbreaking to see the loss of local institutions, but we can do something about it. Support your local businesses by doing take-out or dine-in (if allowed), buy gift cards, wear a mask, and keep your distance.
As far as Honolulu goes, I take comfort in knowing that this isn't the end for at least some of our more well-known losses. What's more, there are many new, VERY exciting things in the works. So, through this all, we at least have things to look forward to!