After remaining relatively consistent through most of 2021, the Hawaii entry requirements changed on November 8. Why? Because that's the day the federal international travel band came to an end, introducing new rules and requirements. This made things a bit more complicated, so let's discuss.
When travel restrictions from abroad to the US ended, the State Department implemented its own COVID-19 travel protocols. For some time now, though, Hawaii had its own set of entry rules that were largely the same regardless of where you were traveling from. However, that couldn't continue to be the case as federal laws/regulations always supersede state laws and regulations. As a result, Hawaii had to modify its entry requirements making them a little more confusing.
Hawaii Entry Requirements
I know many were hoping that the new federal rules would somehow cause Hawaii Safe Travels to go away. Well, I'm sorry to say that isn't the case. Our vaccine passport/pre-travel testing program is still very much a thing. It did have to be tweaked, though, to accommodate the new international entry requirements.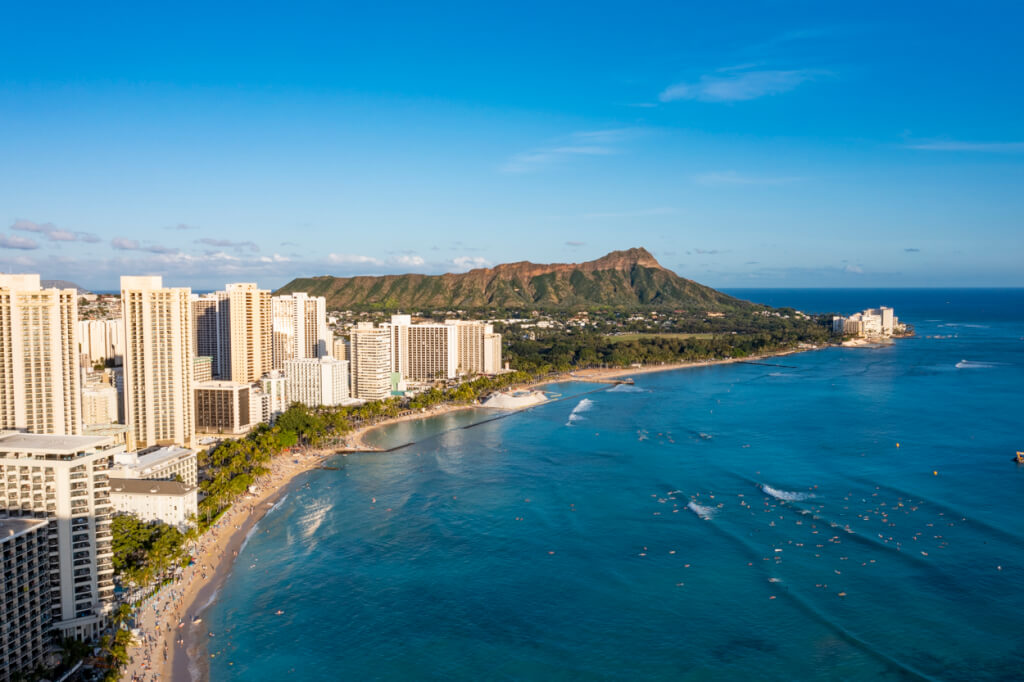 Hawaii Safe Travels
As of November 8, 2021, these are the Hawaii entry requirements for Hawaii Safe Travels:
Completed full course of COVID-19 vaccination, meaning it's been at least two weeks since your second dose of a two-dose vaccine, like Pfizer or Moderna, or two weeks since your first dose of single-dose vaccines like Johnson & Johnson
Per the new State Department rules, Hawaii Safe Travels now accepts any FDA- or WHO-authorized vaccine for compliance. Currently, that lists includes the following vaccines:

Pfizer/BioNTech
Moderna
Astra/Zeneca
Serum Institute of India COVISHIELD
Janssen (Johnson & Johnson)
Sinovac CoronaVac.
Bharat Biotechnical International COVAXIN
Negative test results from a test taken WITHIN 72 hours of your flight's departure using a Safe Travels trusted testing partner. Trusted testing partners include:
Non-Airline Testing Partners 

AFC Urgent Care

(Oregon): $199. Provides results within 30 minutes.

American Family Care (25 states): $139 to $199. Results in 45 minutes to 5 days
American Samoa Department of Health: no info available
Atlas Genomics (Washington): $99. Results available same day up to two days
Capstone Clinic (Alaska): no info available
City Health Urgent Care (Bay Area, CA): $0 with insurance or Federal Aid. Provides results in about 15 minutes.
Clarity Lab Solutions (Florida): no info available
Costco (by mail; not available in Nevada, Maryland, Pennsylvania): $139. Results 1-2 days after the lab receives your sample. Requires telehealth monitoring.
CVS Pharmacy: $139. Provides results in two to three days.
Discovery Health (Seattle): $279 for next-day results and $329 for same-day results. Results are ready in 12-24 hours with tests being administered at the DoubleTree Suites by Hilton Hotel Seattle Airport – Southcenter.
GoHealth Urgent Care (10 states): assumed cost is $250. Same company and test as used by United Airlines (see below).
Kaiser Permanente: Kaiser offers free testing to its members. Results are ready in about two to three days.
Quest Diagnostic: $128.30. Quest Diagnostic currently offers drive-thru testing at 500 Walmart locations around the country. Results take 24 to 48 hours.
UC San Diego Health: $65. Results are typically available within one day.
University of Washington Medicine: No pricing info, but results are usually ready in about a day
Vault Health: $150. Vault provides mail-in saliva sample tests. You need to schedule an appointment for a Zoom session to take the test to fulfill Hawaii's requirements and get it to your local UPS store by 10 am. Expect results in 48 to 72 hours after dropping off your sample.
Walgreens: tests are free with insurance for those that qualify with results provided in 24 to 36 hours, depending on which test you take.
WestPac Labs (California): prices and result times vary by provider.
Xpress Check (New Jersey): no pricing info. Uses Abbot ID Now – results ready in as little as 15 minutes
Documentation
To obtain your 10-day quarantine exemption, you'll need to create a valid pass in Hawaii Safe Travels. That means going to the Hawaii Safe Travels website, creating a trip, uploading your proof of vaccination or negative test results, and completing the form. I have a complete guide on how to do so for your proof of vaccination here.
Once you have your vaccine exemption from Hawaii Safe Travels, you'll then have to complete a short questionnaire beginning at 24 before your scheduled departure and up to the time you get to the airport. You'll need to complete this questionnaire before you are issued your QR code, which will arrive via email. So be sure to use a smartphone or do this at home/at your hotel and print a copy of the QR code.
Hawaii PreClear
Since Hawaii Safe Travels remains in force, so too does its companion pre-clearance program, Hawaii PreClear. As you'll recall, Hawaii PreClear gives qualified travelers traveling with participating airlines the option of obtaining a pre-clearance wristband at their point of departure, allowing them to skip the arrival screening process in Hawaii. Participating airlines include:
Alaska
American
Delta
Hawaiian
Southwest
United
Previously, All Nippon Airways and Japan Airlines were part of this program. However, because of the new State Department entry requirements, these two airlines can no longer participate.
Direct International Arrivals
Beginning on November 8, the US dropped its global travel ban and implemented a new set of entry requirements. These requirements were subsequently adopted by the State of Hawaii, which is something I expected them to do. After all, federal law supersedes state law. That said, the requirements do vary depending on whether or not you're a citizen/permanent resident of the U.S.
Foreign National
For foreign nationals arriving in the U.S. or Hawaii, you'll need to show proof of BOTH of the following:
Full vaccination status using one of the vaccines listed under the Hawaii Safe Travels section of this post
Negative COVID-19 test results from a test taken within 72 hours of your flight's departure
U.S. Citizens/Permanent Residents
For U.S. citizens or permanent residents returning home, you'll need to show proof of EITHER of the following:
Full vaccination status using one the of vaccines listed under the Hawaii Safe Travels section of this post
Negative COVID-19 test results from a test taken within 72 hours of your flight's departure
Note that fully vaccinated means that it's been at least two weeks since your last dose. What's more, while exceptions are available, they are very limited. Those exceptions include:
Children under 18
Those that are medically unable to get the vaccine
Emergency travelers that do not have timely access to the vaccine
Certain humanitarian reasons
Connecting International Arrivals
Here's where Hawaii's new entry rules get a bit convoluted. If you're traveling from abroad to Hawaii and are not on a direct flight from your international gateway to an airport in Hawaii, you have a two-step process for entering the state.
Department of State Direct international arrivals requirements – you must adhere to the above "Direct International Arrivals" requirements for entry into the U.S.
Hawaii Safe Travels – you must adhere to all Hawaii Safe Travels requirements to avoid quarantine once you arrive in Hawaii
This means that you'll need to plan your connecting flight accordingly. If you're fully vaccinated, this isn't going to be an issue for you at all. Just be sure to give yourself a sufficiently long connection to obtain your Hawaii PreClear wristband during your layover.
Testing Exemption Caveat
For those of you traveling on a testing exemption, however, things are going to be more difficult. First of all, Hawaii will not recognize the same test you took to qualify under the State Department's entry requirements. Instead, you'll need to obtain a COVID-19 test from a Hawaii Safe Travel's trusted testing partner. This means you must stop in a city with a Hawaii Safe Travels partner testing site in it (see the list above). That shouldn't be too difficult seeing as there are Walgreens locations everywhere. However, this does means that, in most cases, you'll need to plan on having a layover of about one to three days.
Avoiding Domestic Layovers When Arriving from Abroad
Given the need to comply with Hawaii Safe Travels requirements for anyone connecting to Hawaii in the US, your best bet for avoiding this headache is to connect internationally if you can. Currently, though, your options are limited to:
Vancouver, Canada – Air Canada, WestJet
Tokyo, Japan – ANA, Hawaiian, Japan Airlines
Seoul, Korea – Hawaiian, Korean Air
Sydney, Australia – Hawaiian (resumes December 13), Qantas (resumes December 20)
Before you go and book a flight via one of these cities, however, you'll want to check the transit rules in the country you're considering connecting through. For example, Matt over at Live and Let's Fly noted that he could only connect through Tokyo Haneda or Narita and had to remain airside in the airport.
Hawaii Entry Requirements – November 2021, Final Thoughts
Again, for those of you traveling domestically, the Hawaii entry requirements aren't changing for you. The only notable difference is that additional vaccine types are now being accepted. For those of you traveling internationally, however, I encourage you to find a direct flight to Hawaii as much as possible. If you can't, it's advisable to plan on spending at least a few days in your US city of entry to comply with the Hawaii Safe Travel requirements. This isn't an ideal situation, but it is what it is. A little plan can go a long way in making the experience as painless as possible.