Recently, I came back from my first trip off-island in over two years. And while you can expect a trip report soon, I want to talk about my Hawaii Safe Travels experience. After all, the program continues to be a bit, uh, ambiguous.
As a recap, the Hawaii Safe Travels program is for all travelers arriving in the State of Hawaii. The program provides travelers with three options – quarantine for 10 days upon arrival, obtain negative results from a pre-travel test to avoid quarantine, or obtain a vaccine exemption to avoid quarantine. Most people arriving in Hawaii today go the vaccine exemption route, which is probably the easiest. However, regardless of the option you choose, you do need to go through screening upon arrival or before your board your flight, depending on which airline you're flying. But, as things usually go, the Safe Travels program is consistently inconsistent.
My Hawaii Safe Travels Experience
As you guys already know, I had an interesting experience getting my vaccine exemption set up. Since I covered that portion before, I won't cover it here again. It's worth mentioning, though, that if you go the CLEAR Health Pass route, you can't link your CLEAR account to Safe Travels until you're within 21-ish days of your trip to Hawaii. And, sure enough, I was able to link my CLEAR and Safe Travels account a few weeks before our departure.
Obtaining Your Safe Travels QR Code
Fast-forward to about a week ago, and it's time to get our Safe Travel documents ready to go. There's isn't much to it, really. 24 hours before your flight to Hawaii, you'll need to fill out a questionnaire. It's a short questionnaire comprised of four simple questions asking things like if you've got a flu shot, if you have any symptoms, etc. That's it. Once you do that, you'll receive your QR code in an email. This is the code you'll need if asked for it. It WILL NOT appear in your Safe Travels account, which is confusing.
Pre-Clearance
If you fly Alaska, Hawaiian, Southwest, or United to Hawaii, you can skip the arrival screening lines by obtaining pre-clearance. Typically, this happens when you check-in for your flight at the airport or the gate – at least that's what I've read. In practice? It was a bit different.
For our flight home from Los Angeles, we flew Hawaiian. When we got to LAX, we did the typical thing, printed our bag tags and took them to the bag drop. When the customer service agent scanned our tickets, she informed us that we already received Pre-Clearance and were issued our wristbands. No Safe Travel QR code, no questions, nothing. That was it.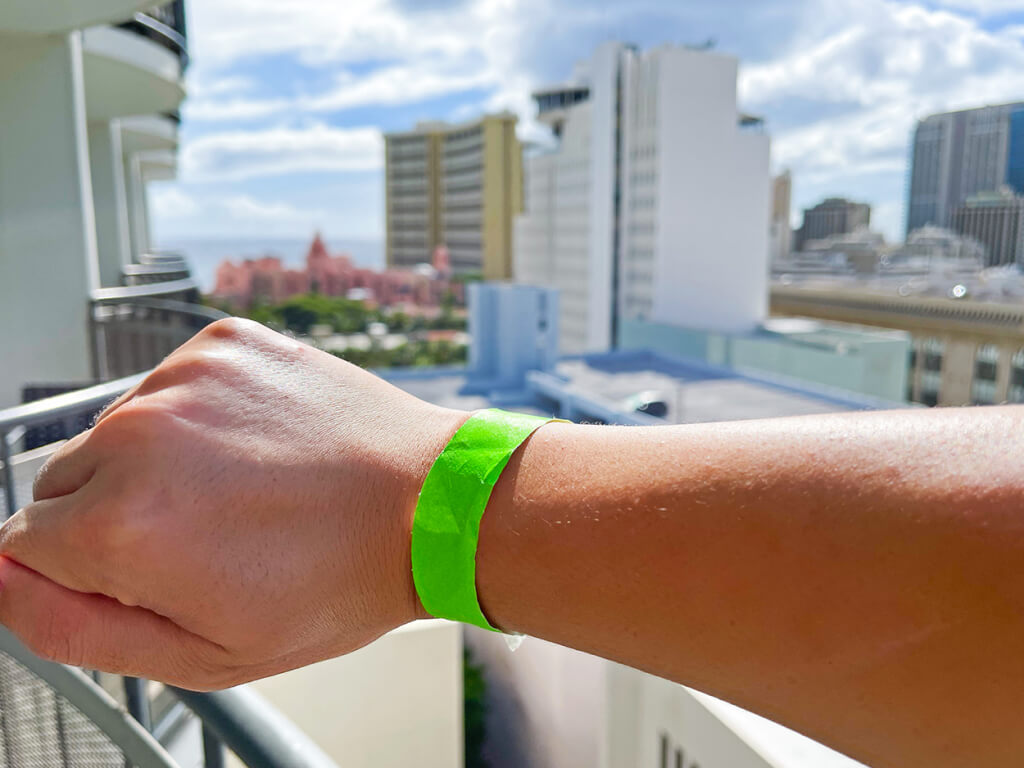 Interestingly, there was quite a line near our departure gate at the customer service desk, which hadn't dissipated when we boarded our flight.
Arrival Experience
When we got to Honolulu, things were very lax. Once we deplaned in the new Mauka Concourse, we made our way towards the baggage claim. Before exiting the Mauka Concourse, though, there was a screening station. The employees there made general announcements for those without a wristband to enter a screening queue. Everyone else? We were free to go. They didn't really check to see we were wearing a wristband, though, so…?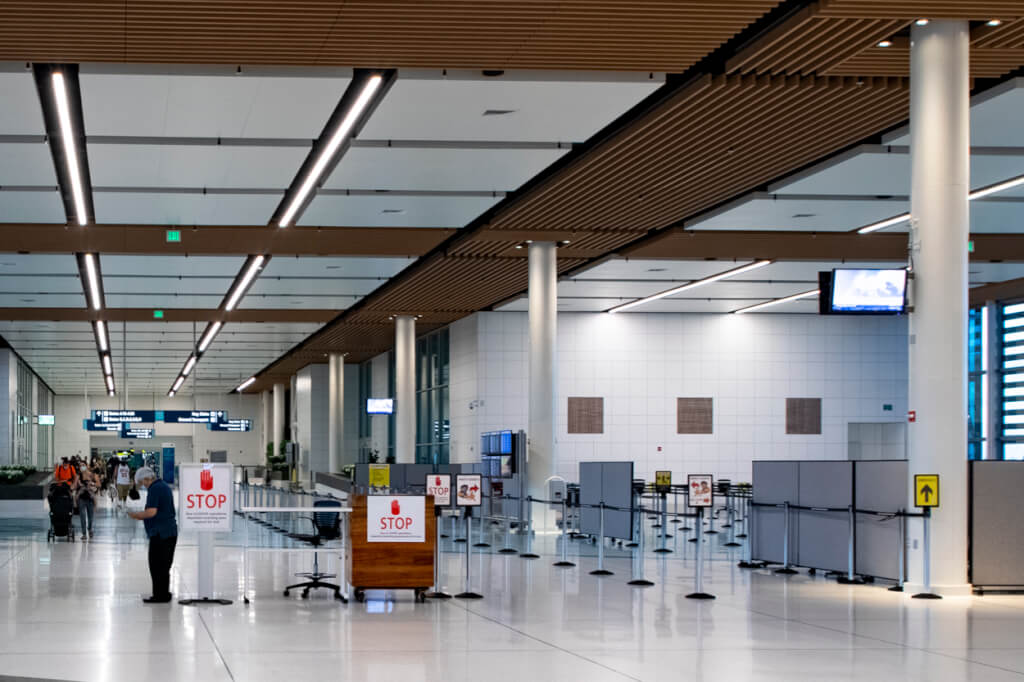 Final Thoughts
Hawaii Safe Travels was far easier to navigate than I thought it would be. That said, I still think it's convoluted. For example, it'd be nice if officials give you a heads up about the questionnaire and provide you notifications via text message too. Hell, the whole program would be better if it were an actual app and not just a website. What was most surprising to me, though, was how lax things were when we arrived in Honolulu. Maybe it's different during busier times? After all, we were the only flight to arrive at the Mauka Concourse at the time.