Yesterday, Governor David Ige finally went over the Hawaii international traveler entry requirements. Additionally, Ige covered changes to both the Hawaii Safe Travels program and COVID-19 emergency orders too. But don't get your hopes up; Hawaii Safe Travels is here to stay for the time being.
On November 8, entry requirements for international travel go into effect at the federal level. Since these requirements were first announced, many began to wonder how Hawaii would handle this. After all, Hawaii is the only state in the nation that has its own entry requirements. As one might imagine, though, federal rules and regulations supersede those of individual states.
Hawaii International Traveler Entry Requirements
Beginning on November 8, any foreign citizen traveling to the US, including Hawaii, must provide proof that you completed your COVID-19 vaccination with any World Health Organization-approved vaccine AND have tested negative for COVID-19 within 72 hours of your flight. For US citizens and permanent residents returning from abroad, you can provide proof of vaccination or a negative COVID-19 test taken within the past 72 hours. In either case, documentation showing proof you met your entry conditions must be verified by your airline before departure. This proof, by the way, must be a paper or digital document issued by an official source (e.g., public health agency, government agency) and must include the traveler's name and date of birth, as well as the vaccine product and the date (s) of administration of all the doses you received.
Exemptions to the above include:
Those under 18 years of age
People who, by medical prescription, cannot receive the vaccine
Emergency travelers who do not have access to the vaccine
Anyone traveling under an exemption must also show proof of a negative COVID-19 test taken within 72 hours of your flight's departure. It's important to note that tests under these rules do not need to be from a Hawaii trusted testing partner.
Those that do not meet the US entry requirements will not be allowed to board their flight. Further, the CDC will be conducting randomized compliance checks at Hawaii airports.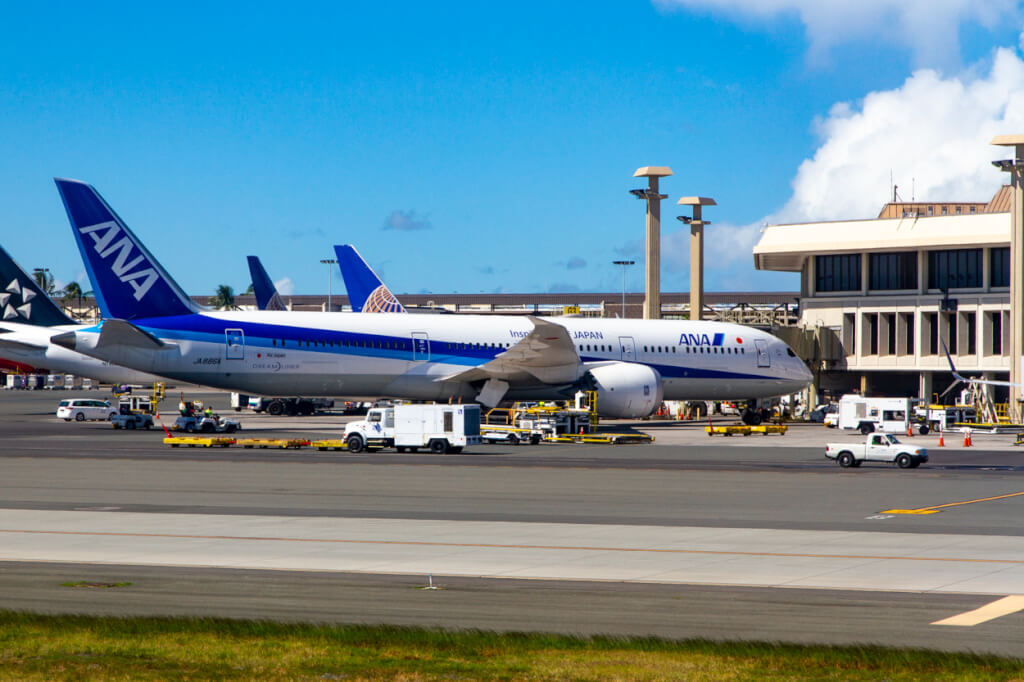 Important Caveat
While Hawaii is following the above rules, there is a significant caveat that will undoubtedly impact at least some foreign travelers. That caveat is that the State Department's entry requirements only apply to those traveling directly to Hawaii. In other words, your original port of entry into Hawaii AND the US must be a Hawaii airport. If you clear customs at a different US airport before arriving in Hawaii, you MUST complete the Hawaii Safe Travels entry requirements to avoid quarantine.
As a reminder, Hawaii Safe Travels mandates that anyone seeking a quarantine exemption must create an account at travel.hawaii.gov and use that account to create a travel itinerary, complete a questionnaire, and upload proof of your vaccination or negative test. Then, 24 hours before your flight to Hawaii, you must also complete a short questionnaire before receiving your QR code.
Testing under Hawaii Safe Travels, even for international travelers, MUST be done with a trusted testing partner. No exceptions. Tests from non-partners will not be accepted, and those travelers will have to quarantine upon arrival.
Safe Travels Adjustments
To accommodate international travelers, the State of Hawaii is making one significant adjustment to the Hawaii Safe Travels program. Beginning November 8, Hawaii Safe Travels will begin accepting any WHO-approved COVID-19 vaccine for those applying for a quarantine exemption using your vaccination status. This means that, finally, the AstraZeneca vaccine is acceptable under Hawaii Safe Travels, along with others such as China's Sinovac. But that's all the changes we'll see for now.
Changes to Hawaii Emergency Orders
Beginning on November 12, Hawaii's updated emergency orders will go into effect. Those emergency order modifications include:
No capacity limits at restaurants, bars, and gyms in counties that have vaccination requirements for these types of indoor businesses
No capacity limits OR social distancing requirements for all outdoor activities at restaurants, bars, and gyms
Currently, the only counties with a vaccination requirement for indoor dining/activities are Honolulu and Maui. That means the indoor rule modification doesn't apply to Hawaii County or Kauai. However, that may not be that big a deal since social distancing rules (6 feet between tables) remain in place for indoor dining statewide. This virtually nullifies the capacity limit exemption for Honolulu and Maui.
It's worth noting that masking requirements for all public indoor spaces remain in effect. That means, at a restaurant or bar, you must keep your mask on unless actively eating or drinking. This doesn't apply, however, in outdoor settings.
Hawaii International Traveler Entry Requirements, Final Thoughts
The way in which Governor Ige and his team decided to handle the StateDepartment'ss new entry requirements doesn't surprise me. After all, Ige consistently insists on being legally compliant with all federal mandates, even if they contradictHawaii'ss own. And that's the way it should be. That's why we didn't see any new entry requirements during the depths of the Delta surge. However, the application of Safe Travels requirements to all those connecting in the continental US on their way to Hawaii can cause A LOT of confusion. It's confusing enough for domestic travel! So, for those travelers, it'll likely be easier for you to connect in a foreign country. Currently, international gateways with service to Hawaii include:
Vancouver, Canada – Air Canada, WestJet
Tokyo, Japan – ANA, Hawaiian, Japan Airlines
Seoul, Korea – Hawaiian, Korean Air
Sydney, Australia – Hawaiian (resumes December 13), Qantas (resumes December 20)
If you can't connect through one of those gateways, then be sure to familiarize yourself with the Safe Travels program. I also recommend making your final jump to Hawaii with an airline that participates with PreClear. Doing so will let you skip the arrival screening process, which can easily save you an hour or two. Airlines that currently participate in PreClear include:
Alaska Airlines
All Nippon Airways
Hawaiian Airlines
Japan Airlines
Southwest Airlines
United Airlines
That's right. American and Delta still don't participate in the time-saving program!