There's no secret that Hawaii is seeing a major tourism boom right now. The islands are completely inundated with visitors even though international travel remains at a minimum. But, how are hotels doing? As it turns out, pretty well, as Hawaii hotels see high occupancy rates in July.
2019 saw a record number of visitors visit the islands at over 10 million for the year. At its very peak, Hawaii's hotels saw overall occupancy rates as high as 85.2%. Then, of course, the pandemic hit, and occupancy fell to near zero. But, when Hawaii reopened, visitors came surging back, even with uncertainties surrounding different variants. So, how much of a recovery took place last month?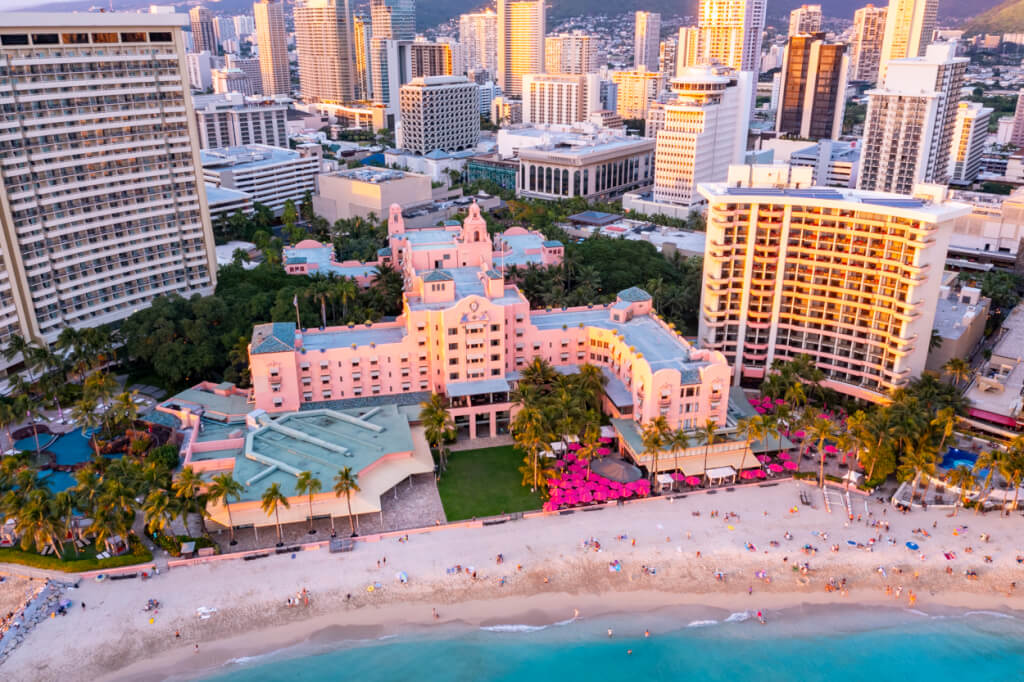 Hawaii Hotels See High Occupancy Rates in July
According to the Honolulu Star-Advertiser, July 2021 saw the second-highest hotel occupancy rates on record at 82.4%. That's insane! Remember, this figure is thanks primarily to domestic visitors. In fact, Oahu's hotels had the highest occupancy rates in the nation. Other destinations that saw high occupancy rates include Norfolk/Virginia Beach and San Diego.
It wasn't only occupancy rates that were up in July; room rates were up too, as I'm sure most of you that at least looked know. Overall, July's room rates jumped 16.5% when compared to July 2019. But, the story wasn't the same on all islands. In fact, Oahu (supposedly) saw a 7.8% drop in rates to an average of $212 per night. That doesn't sound right to me, as all the hotel rates I saw were HIGH. And did they see Turtle Bay's rates? They jumped from $400 to over $700 per night!
At any rate, the island that saw the largest jump in price was the Big Island, which saw a 43.5% increase compared to 2019 to $320 per night. Maui followed close behind at 40.6% to $505 per night, and Kauai came next at 31.8% at $307 per night.
Final Thoughts
Despite the strong surge only a month ago, we're already starting to see demand cool off a bit. In fact, when factoring in cancellations, experts say bookings per week for future stays fell by over 50% from 2,000 to 700 to 800 per week toward the end of July. This is largely attributed to Delta variant-driven surge we're currently experiencing, along with uncertainties about Hawaii's Safe Travels program. But we'll have to wait to see what actually transpires.
Regardless of what happens in the future, there's no doubt that things have gotten pretty crazy here in Hawaii. And, remember that the 82.4% occupancy rate doesn't include visitors staying in both legal and illegal vacation rentals. It's no wonder that popular sites are so crowded these days, especially since domestic visitors are far more likely to explore independently than international visitors.