Yesterday, the AFA announced the results of the vote Hawaiian flight attendants recently had. And, overwhelmingly, the Hawaii Air flight attendants authorized a strike.
Background
Before we get into what happened yesterday and what it really means, let's review what's happened up until now. And, basically, that's the fact that Hawaiian's flight attendants haven't had a contract for over two years now. The sticking point, of course, is that the flight attendants want more competitive pay. But, unsurprisingly, Hawaiian doesn't want to pay them more. In fact, the last offer I heard of had Hawaiian paying the flight attendants more, but making massive cuts to their benefits.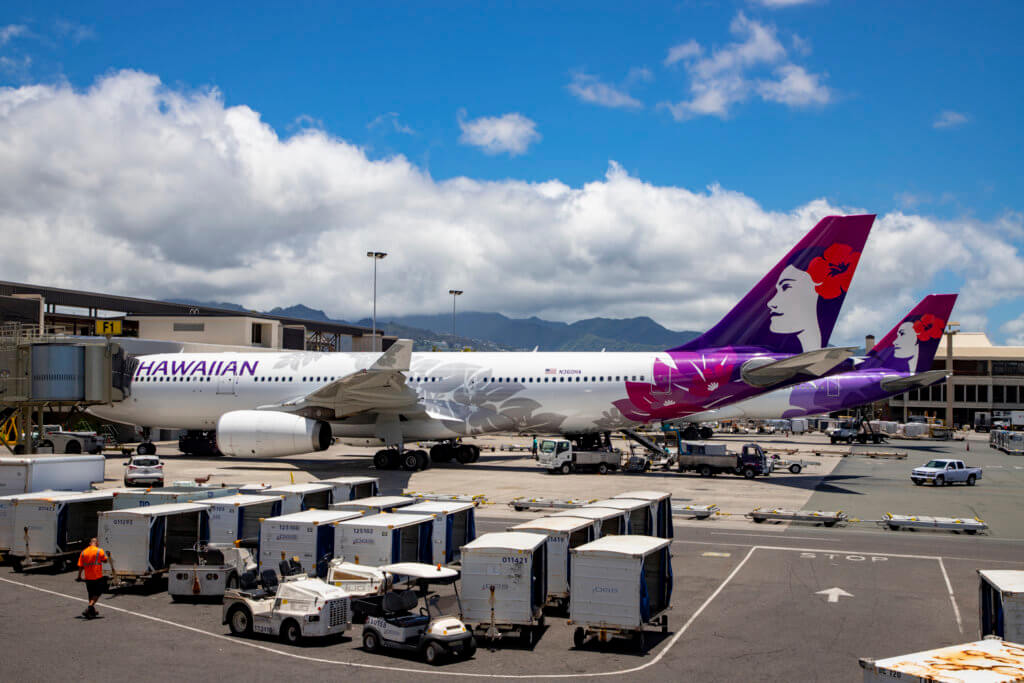 By the way, if you think Hawaiian's flight attendants are simply being greedy, that's not the case at all. That's because, currently, they lead the industry in pay, during years three through six of tenure. But the time a flight attendant reaches their 7th year, their pay falls far behind that of their peers at other airlines. Heck, Southwest flight attendants receive better pay and benefits than Hawaiian's.
Oh, and for those of you that think their current pay of $46.92/hour is too much already, remember that flight attendants aren't paid the same as most of us. Flight attendants are only paid when the doors of the aircraft are closed. Pre-flight briefings, boarding, disembarkation, delays, on-call standby, etc. aren't paid. In fact, a huge chunk of flight attendants' time at work isn't paid! Oh, and don't forget that flight attendants are trained for and are responsible for handling situations like the recent Hawaiian Airlines Flight 47 emergency.
Strike Authorization
Fast-forward to today, and the results of Hawaiian's flight attendants' vote are in. And those results show that 99.9% of AFA members support a strike, while 95.1% plan to participate. It's worth noting, by the way, that this is the first time in Hawaiian's 90-year history that their flight attendants voted to strike.
But don't worry just yet. Though the flight attendants voted to authorize a strike, one isn't imminent. In order for a strike to occur, the National Mediation Board needs to release both parties into a 30-day cooling-off period. And only after that cooling-off period ends can the flight attendants strike. In case you're wondering, no, the National Mediation Board hasn't released both parties yet.
Hawaiian Air Flight Attendants Authorized a Strike, Final Thoughts
This is a bad situation for all involved. Not just the Airline and the flight attendants, but potentially passengers too. Especially since the AFA's strategy, called CHAOS "Create Havoc Around Our System," aims to randomly disrupt operations. And when this happens a strike could affect the entire system or a single flight. The union decides when, where, and how to strike without notice to management or passengers.
As bad as this situation can be, I have to side with Hawaiian's flight attendants on this one. The Airline has seen record profits, yet they continue to pay their flight attendants less than their peers. And what baffles me is the fact that Hawaiian doesn't seem concerned one bit. Especially since they're dealing with an unprecedented level of competition.