Last updated on November 20th, 2020 at 01:19 am
Yup, Hawaiian's problematic Airbus A321neos strikes again! This time, though, it, unfortunately, affects passengers. Yesterday, a Hawaiian Airlines A321neo makes an emergency landing in Honolulu.
The Incident
On Thursday, August 22, Hawaiian Airlines flight 47, traveling from Oakland, California, to Honolulu, Hawaii, declared an emergency 20 minutes out from the airport. The captain of the flight reported to airport personnel that there may be a fire onboard. And, indeed, the aircraft cabin began to fill with thick smoke. Oxygen masks were not deployed, though, in case there was indeed a fire onboard.
Then, at 11:36 am, the A321neo operating the flight touched down safely at HNL. It came to a stop on the runway, and flight crews deployed the slides to evacuate the aircraft. But, on the ground, first responders saw no fire and couldn't find any evidence of one. Strange.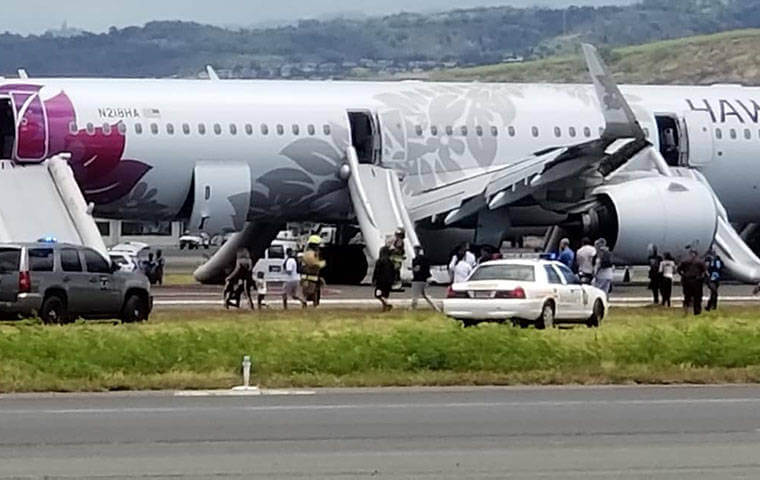 Anyway, seven of the 191 passengers and crew aboard the aircraft went to the hospital for smoke inhalation-related issues.
Hawaiian's Response
Reportedly, Hawaiian's flight attendants handled the situation extremely well. Passengers report that flight attendants passed out damp clothes for them to breath through. Further, evacuation of the aircraft happened in 30 seconds with no passenger attempting to take their bag off the plane with them.
For their part, Hawaiian corporate says they're refunding all passengers for their roundtrip tickets and are also receiving a travel voucher. Good on Hawaiian for proactively compensating passengers for what, ultimately, end up being and equipment issue.
Cause
To be fair, the incident probably isn't Hawaiian's fault. After all, the aircraft involved, N218HA, was delivered in February of this year. And, as we know, A321neo's frequently experience issues with their Pratt & Whitney PW1000 engines. That's likely what happened here too, as Hawaiian determined that the cause of the incident was the failure of a seal in the engine.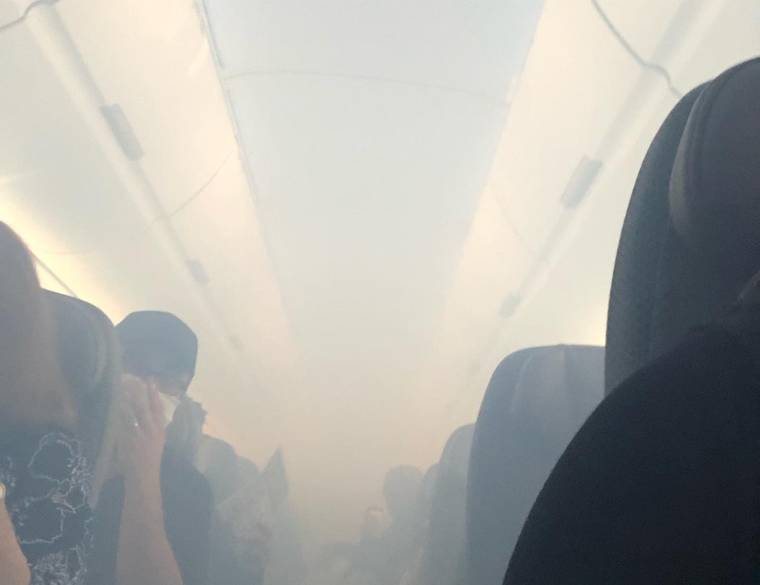 That seal failure allowed oil to drip onto hot parts of the engine. Smoke from the burning oil entered into the aircraft's air bleed system, which then went into the air conditioning system, resulting in smoke in the cabin. Fortunately, the incident didn't affect engines performance, allowing the crew to land the plane relatively normally.
Hawaiian Airlines A321neo Makes Emergency Landing, Final Thoughts
For all those onboard, having smoke fill the cabin must have been a terrifying experience. A fire on board an aircraft, after all, is one of the worst things that can happen. Thankfully, though, that's not what happened here.
It's also worth noting that situations like this are why flight attendants deserve their pay. And, I'm impressed with the way Hawaiian handled the situation. Too bad they don't handle their less severe issues as well.