Nearly a year after they began their Hawaii service, Southwest Airlines will complete its originally planned Hawaii rollout as Southwest adds San Diego flights next year.
Original Plans + Rollout
Back in 2018, Southwest announced they'd begin their Hawaii service from four California cities:
Oakland
Sacramento
San Diego
San Jose
Initially, service launched this March between Oakland and Honolulu. This was followed by Oakland and Kahului in April, then San Jose to Honolulu and Kahului (plus Honolulu to Kona) in May. However, the tragic issues with the Boeing 737 MAX caused Southwest to slow its Hawaii service rollout.
Then, back in August, Southwest finally announced its first direct flights to Kona and Lihue, as well as its first Sacramento route. These additional routes begin on January 19 and 21, 2020. And then, at the end of September, Southwest announced direct flights between Oakland and San Jose and Kona and Lihue, along with Sacramento – Kahului. Those flights all begin in March 2020. Mind you, some of these routes are only possible because Southwest is cutting others.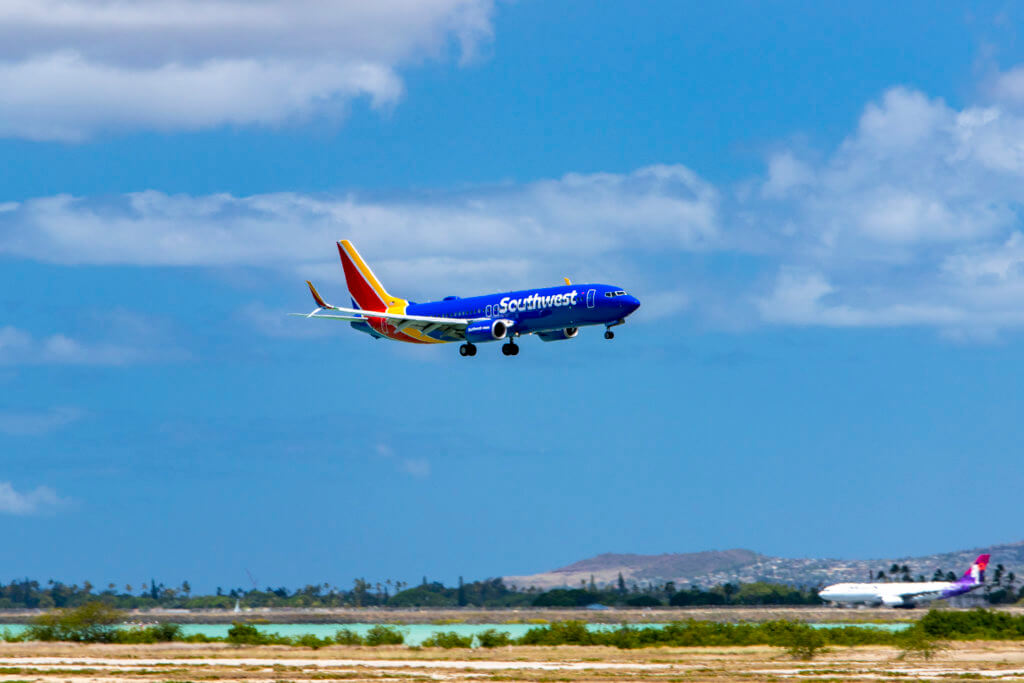 Southwest Adds San Diego
Well, just yesterday, Southwest announced its rollout of San Diego – Hawaii service. Beginning on April 14, 2020, they're launching daily San Diego – Kahului flights. Then, on April 20, the daily San Diego – Honolulu flight begins. And once these flights commence, Southwest will have 28 flights between Hawaii and California per day. Their neighbor island flight count, by the way, will be at 38 per day.
Additional Merrie Monarch Service
The Merrie Monarch Festival, which is the most prestigious hula festival in the world, happens every year in Hilo. Hawaiian Airlines is the official airline of the festival, and, in the past, proudly advertised the role they play in transporting participants.
Given Hawaiian's history with the even, it's a little ironic (or clever) that Southwest is committing to offering additional flights for the Merrie Monarch. So, between April 14 and 18, Southwest is bumping their Honolulu – Hilo frequencies from four to six each way. And on Sunday, April 19, they're adding a seven flight in each direction.
Southwest Adds San Diego, Final Thoughts
It's nice to see Southwest filling out its initially announced Hawaii route network. Especially since this means that, once their Boeing 737 MAX fleet is back in service, we can look forward to additional routes. This includes potential flights to Vegas.
The whole Merrie Monarch schedule adjustment, on the other hand, while smart, is definitely Southwest taking a swing at Hawaiian. It is, however, a more subtle dig that their shark and fish art piece. Remember that?