As you'll recall, Hawaiian Air recently applied for an additional three slots at Tokyo Haneda. Unfortunately for the Airline, they didn't get what they wanted. However, Hawaiian received an additional Haneda slot, so it isn't a total loss.
Last week Friday, the Honolulu Star-Advertiser reported that Hawaiian Airlines received one of the three slots it applied for at Tokyo's Haneda International Airport. Per the article, the new slot is going to see daily service from Honolulu. We also know that the Airline hopes to launch the new flight before the 2020 Summer Olympics in Tokyo.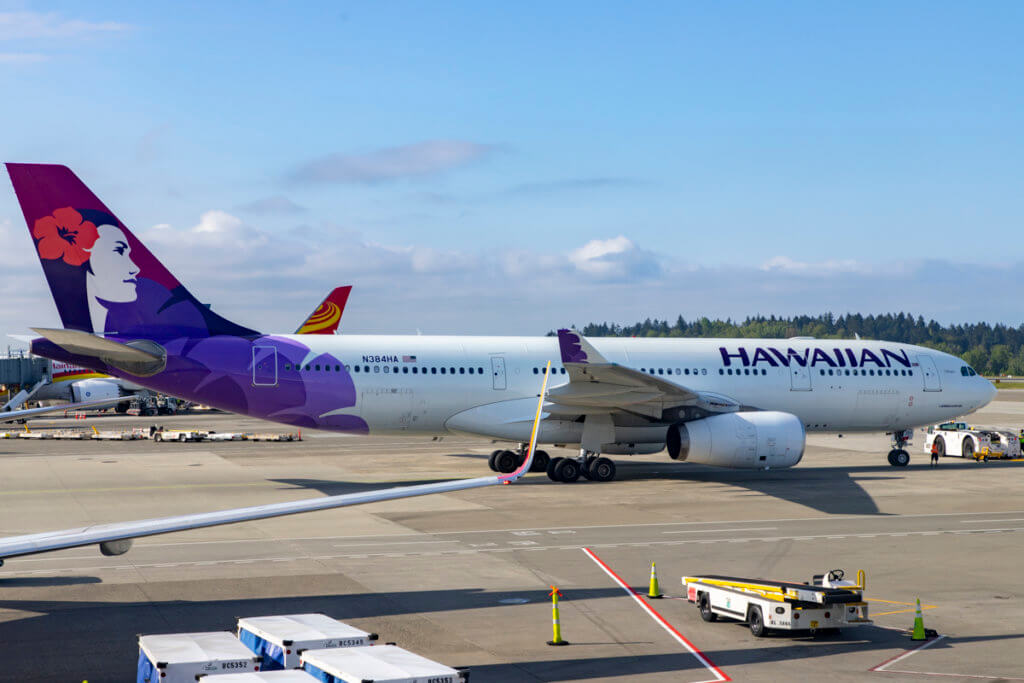 Existing Service
Today, Hawaiian flies to Haneda twice daily. There's a daily flight out of Honolulu, plus another that flies out of Honolulu four days per the week, with the remaining three days flying out of Kona. Plus, Hawaiian operates a daily flight to Tokyo's other airport, Narita.
Of course, Hawaiian also flies to other cities in Japan too. Those flights include a daily flight to Osaka and a three times weekly flight to Sapporo. Plus Hawaiian is planning on restarting its Fukuoka service later this year too.
Other Airlines
Since the DOT awarded Hawaiian a single slot, that means other applicants got the other 11. Of those 11 other slots, two went to Amerian for its proposed Dallas/Forth Worth – Haneda and Los Angeles – Haneda flights.
The DOT awarded Delta the most slots with the Airline receiving five total. Those five slots include the Carrier's proposed Seattle, Detroit, Atlanta, Portland, and Honolulu to Haneda flights. United, on the other hand, received four slots for their proposed Newark, Chicago, Washington D.C., and Los Angeles to Haneda flights.
So what flights didn't get approval aside from Hawaiian's two other Honolulu to Haneda flights? American proposed two other flights it didn't receive, which include a second DFW – HND and a Las Vegas – HND flight. The sole flight Delta didn't get was a second HNL – HND one. And, finally, the DOT rejected United's proposal for Houston – HND and Guam – HND flights.
Hawaiian Received an Additional Haneda Slot, Final Thoughts
After contracting their Japan route network a few years back, Hawaiian appears to be rushing to re-grow that network. But are things going to be different this time around? I hope so for their sake. I mean, this time they'll (hopefully) have a joint venture with Japan Airlines. But, again, on the other side of things, ANA is about to launch its A380 service between Narita and Honolulu. The new service is going to eventually flood the market with seats. So we'll see what happens. In my opinion, the Japan – Hawaii market is far more interesting than what's going on in Hawaii with Southwest.
Oh, and, while the US DOT has made its decision, all of the above approvals are now pending approval from the Japanese government.