For the past few years, Hawaii hosts an epicurean delight: the Hawaii Food & Wine Festival.  And this year Mrs. Island Miler scored tickets to one of the events.  So, we finally got to check out the HFWF 2017 Spice Market.
What is the Hawaii Food & Wine Festival?
The Hawaii Food & Wine Festival is an event held every October on Oahu, Maui, and Hawaii Island.  And as you might guess, it involves a lot of food and wine.  However, the HFWF seeks to do more than just a festival of eats and drinks.  Instead, the goal of the festival is to bring together internationally acclaimed chefs and have them create dishes highlighting Hawaii's farmers, fishers, and ranchers.
Events occur on the island of Oahu, often with one or more events happening every day for nearly a week.  However, in recent years more events have been occurring on Maui and the Big Island too.  And while its true that a lot of these events are pricey, not all of them are.  There are even some children's events, such as the cupcake decorating with Duff Goldman at the Bishop Museum this year.  So there really is something for everyone.
HFWF 2017 Spice Market
Mrs. Island Miler and I have never been to an HFWF event, mainly because most of the events we want to attend cost $225 or more.  Per person.  But this year, Mrs. Island Miler was able to score some tickets to the HFWF 2017 Spice Market at the Modern Honolulu.  And I'll admit, this wasn't an event that was high on my list of ones I wanted to go to.  Afterall, there were events that featured chefs like Chris Consentino,  Pai's Kevin Lee, Noreetuh's Chung Chow, Senia's Chris Kajioka, Marcel Vigneron, and more, but free is free, so off we went!  And you know what?  I'm glad we did.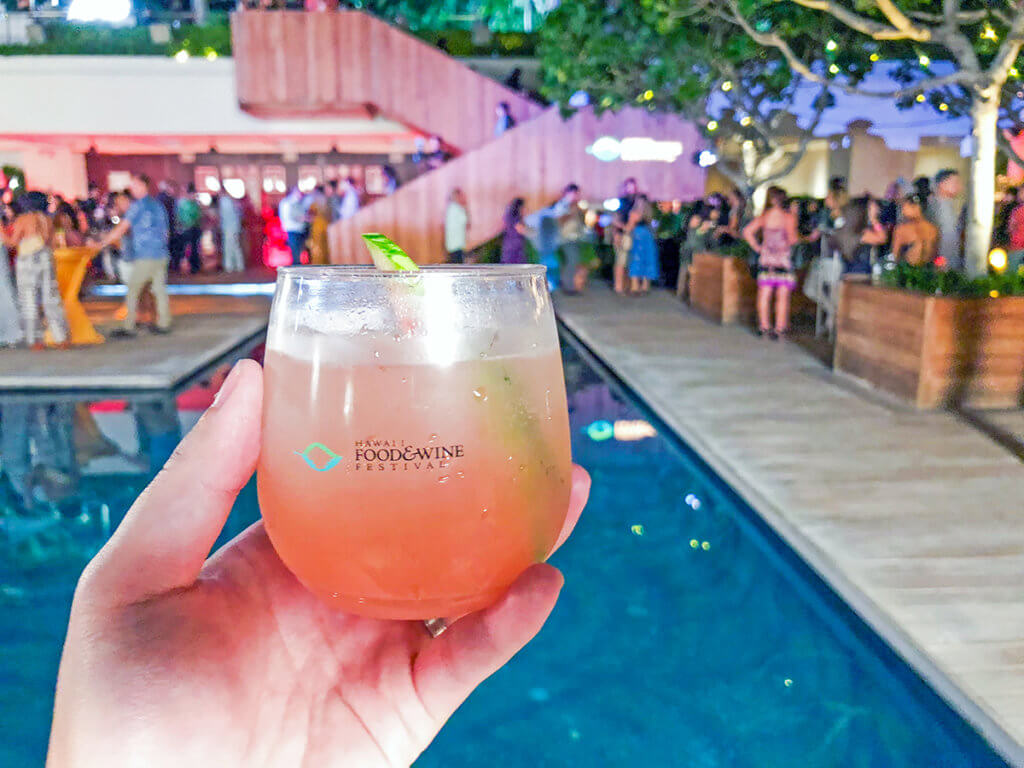 The food at the Spice Market wasn't over-the-top by any means, but it was terrific.  There were many chefs from across Hawaii, the Continental U.S., China, and Japan, with a good variety of dishes.  However, unlike some of the other events, this one didn't really have superstar chefs.  The only one listed was Ming Tsai, but he was not present; instead, his sous chef was.  And while that's a little disappointing, that's ok.  At least I got to watch Honolulu's fantastic Bar Leather Apron's Justin Park make my drink!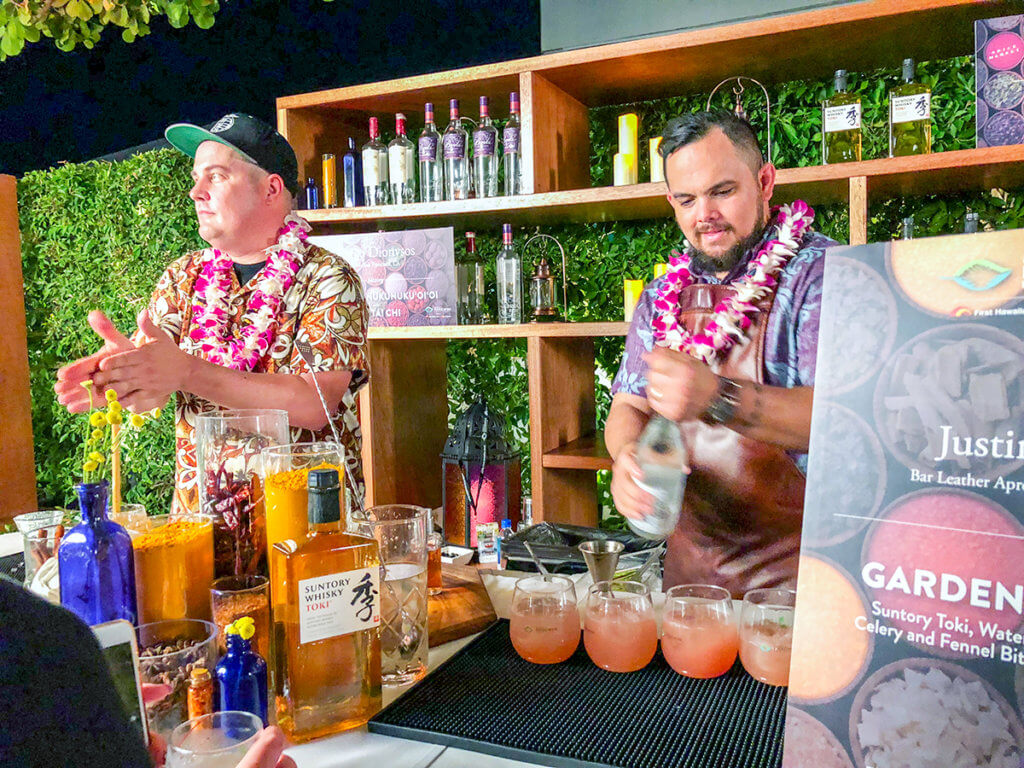 And here are a few more highlights from the night.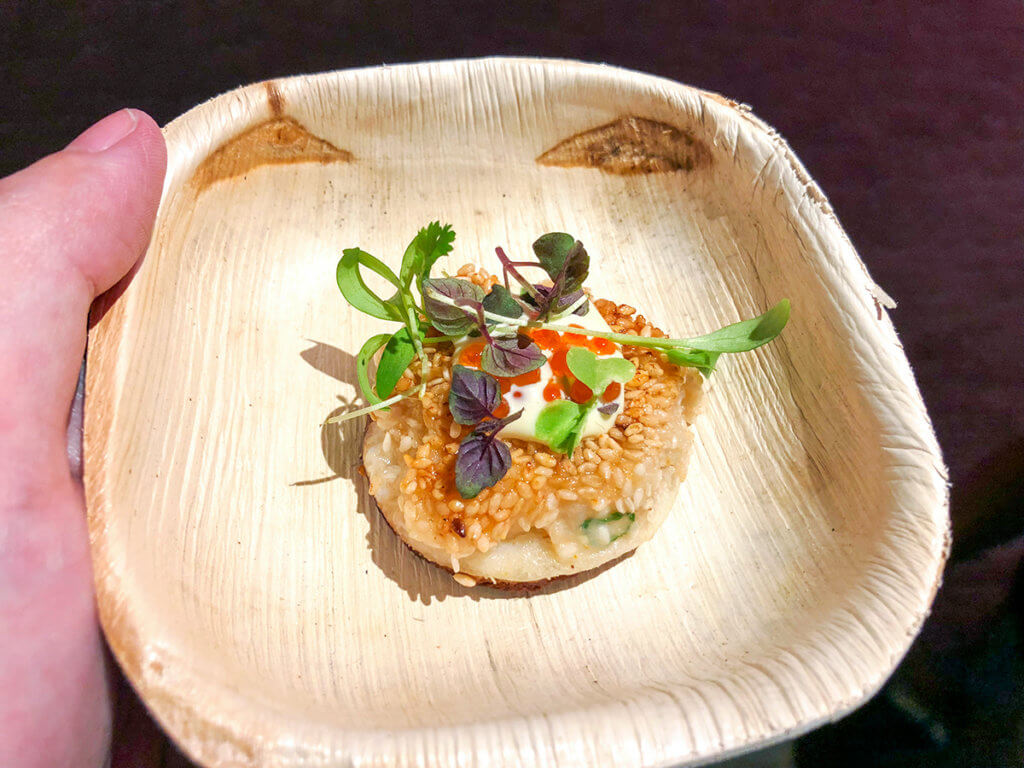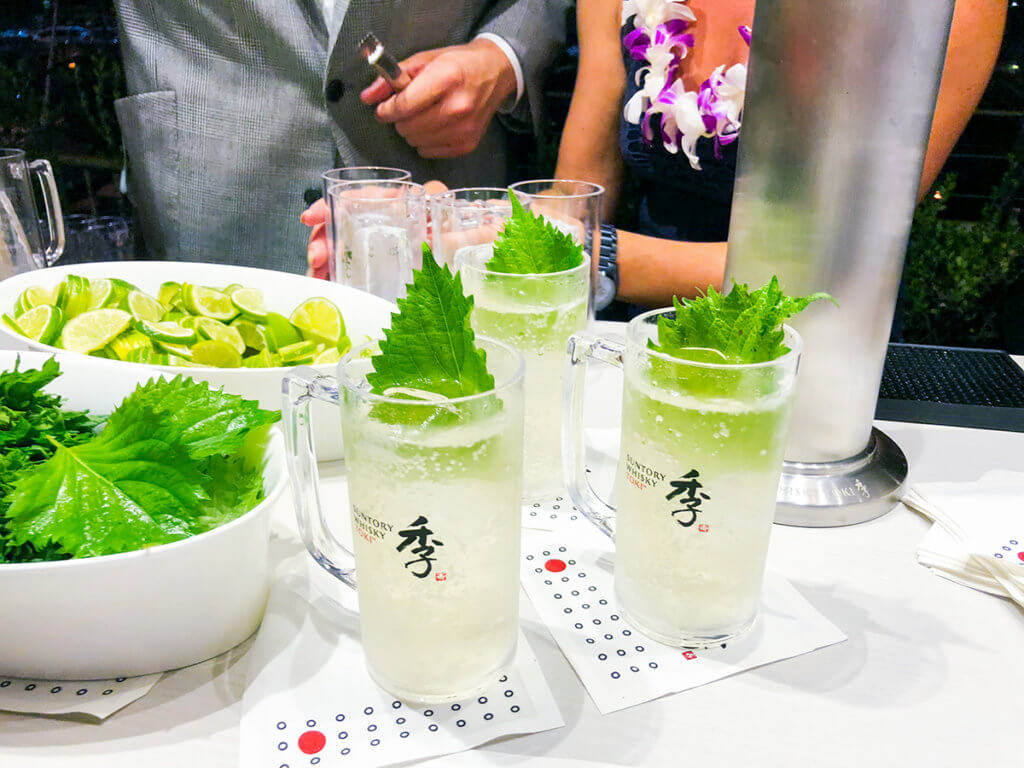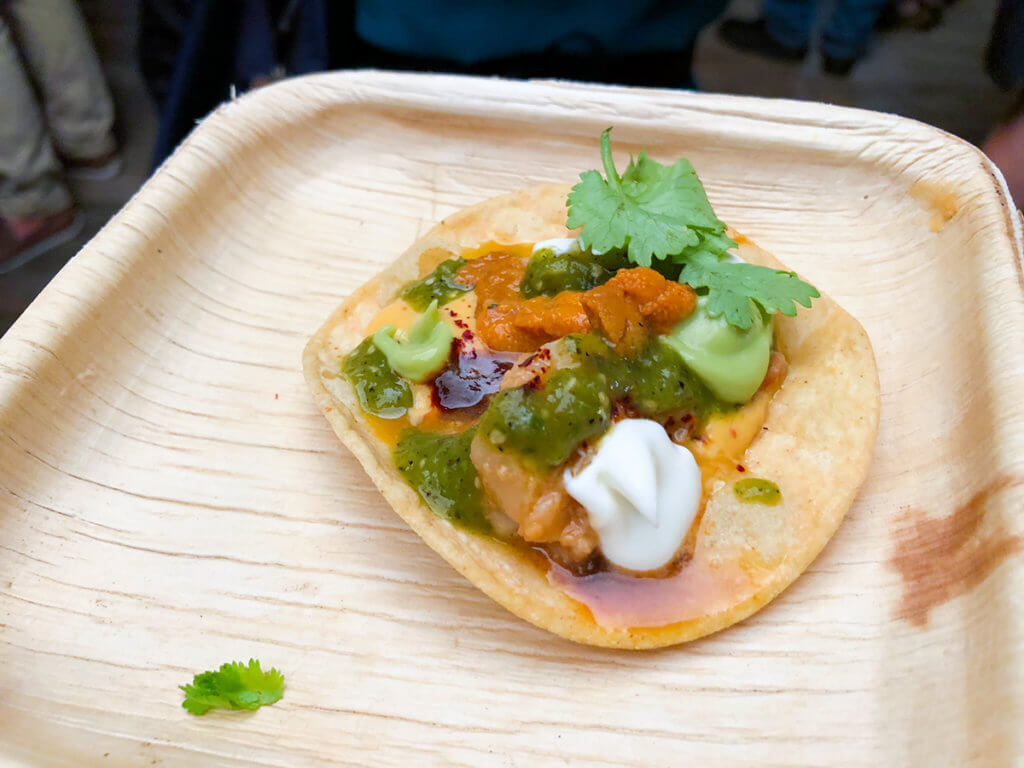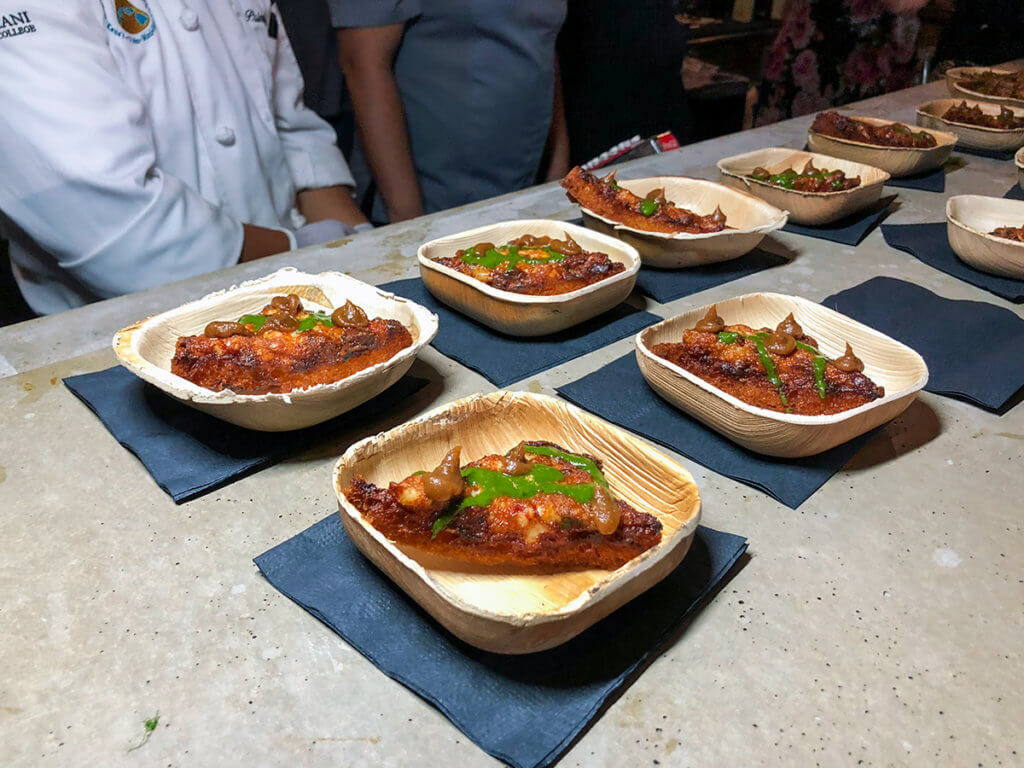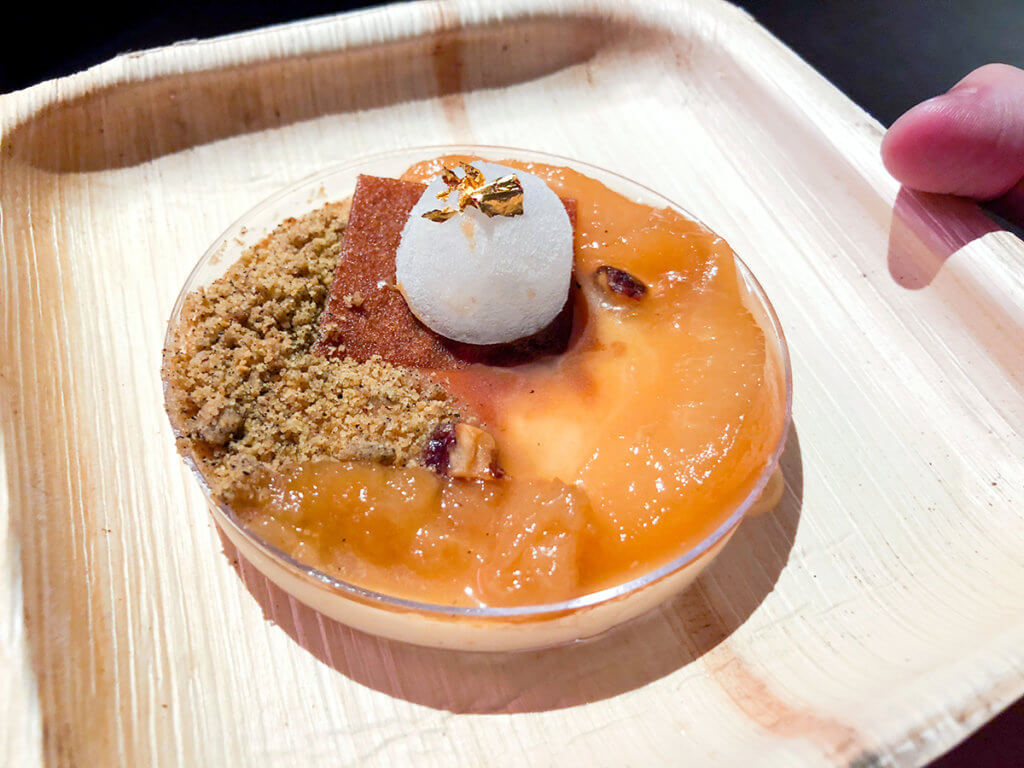 HFWF 2017 Final Thoughts
If you're going to be in Hawaii in October/November, be sure to check out Hawaii Food & Wine Festival's website.  It's a great event that, as we found out this year, really is worth the money.  Despite the small size of the food, we got full enough that we weren't able to hit every single table.  And we're both lightweights when it comes to alcohol, so we only hit two of the bars out of somewhere between eight and ten of them.  So it's not hard to see how easy it would be to get your money's worth at an HFWF event.  In fact, my only regret is not having the time and money to get to every single event I wanted to go to.  But there's always next year… And if you're able to, this is something I highly suggest checking out.